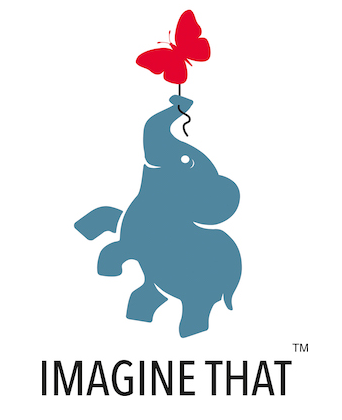 Inspiring children to read, learn play and create.
9th October 2019
Save the Day for Ada May! at Waterstones, Worthing
It was a heroic turn-out as Elizabeth Dale, author of Save the Day for Ada May! celebrated the launch of her book with an action-packed storytime event at her local Waterstones.
With cover cupcakes, hero themed refreshments, bookish bunting and plenty of signed copies on offer, children were primed and poised to save the day for Ada May.
As Elizabeth read the book, her grandson Leo, whom the book is dedicated to, was on hand to perform the actions, with the audience joining in and earning their hero status.
Colouring sheets, featuring original black and white line art from the book's illustrator, Patrick Corrigan, also went down a treat.
Since the interactive book's release in August, there have been a number of publicity events for the title, including a successful blog tour and and positive media reviews. The event in Worthing was particularly special for Elizabeth, who lives locally to the store.
She said:
"I was absolutely thrilled with how well it went. It was lovely to see how everyone there joined in the actions so enthusiastically and did their best to save Ada May. They all deserved their Heroes chocolates afterwards for so heroically helping to get her out of some tricky situations!"
"Many thanks to everyone who came and to Willow Tree for all their promotional support and for publishing my book! I also have to thank Waterstones Worthing for hosting it so well."
For anyone that missed the fun-filled adventures of the book's recent blog tour, you can find links to all the blogs here.
Don't forget to follow Elizabeth and Patrick on social media (@LizDaleAuthor, @patcorriganillustration)
Keep up to date with exciting Willow Tree news by following us on socials! You can find us on Instagram, Twitter and Facebook under @willowtreebook.