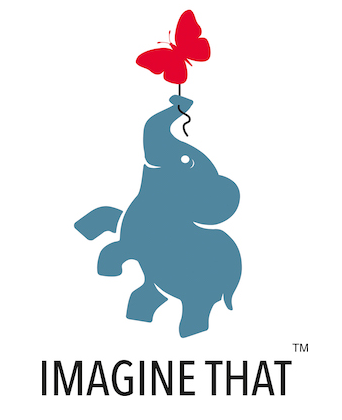 Inspiring children to read, learn play and create.
12th March 2019
March Releases
It's time to put a spring in your step with our March books, out now!
With two more additions to the gorgeous Tiny Town range by Lemon Ribbon plus the latest books in our Cuddle/Muddle books for early readers, alongside a splash-tastic new title in our popular Magic Water Colouring series, it's a happy month for books!
Tiny Town Hide-and-Seek Board Books – Counting / Words (UK only)
Written by Joshua George, illustrated by Lemon Ribbon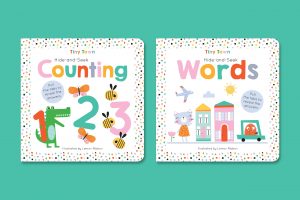 Visit Tiny Town for pull-the-tab word fun in these cute early learning books that just happen to be the perfect size for fitting in changing bags, handbags, backpacks … you name it!
With beyond adorable illustrations from the very talented Lemon Ribbon, children will love to discover what is hiding on the pull-the-tab sliders. Rhyming text adds to the fun and encourages playful interaction. Covering key early concepts, these titles are sure to become firm family favourites!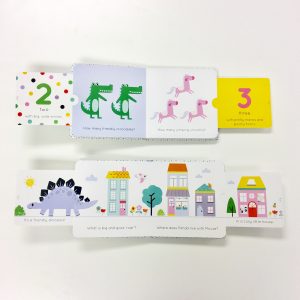 Available to buy from:
Magic Water Colouring – Shells and Spells: Mermaids (UK only)
Written by Jenny Copper, illustrated by Rachael McLean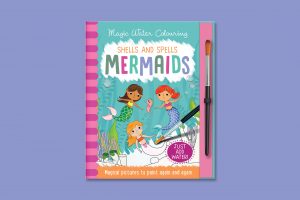 First Horses and Unicorns, then Dinosaurs and now …. Mermaids! Make a splash with this shimmery, under-the-sea Magic Water Colouring title, perfect for mini mermaid lovers!
Simply paint with water, then leave the pages to dry out gradually (meaning littles ones still have enough time to complete their picture without it losing vibrancy!). Once dry, children can colour over and over again. Helpfully for parents, the pages stay nice and wrinkle free too meaning these books can be loved time and time again.
This title includes lots of Magic Water Colouring pictures to paint with water, fun facts and more pictures to colour with pencils or crayons. Mer-mazing!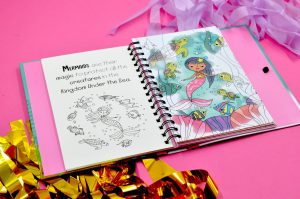 Available to buy from:
Lift-the-Flap History – Dangerous Dinosaurs (UK /USA)
Written by Joshua George, illustrated by Ed Myer
'Full of facts that bring history to life, the lift-the-flap format is engaging and helps retention of information.' – Parents in Touch
Travel back in time to the period of the dinosaurs in this fact-packed lift-the-flap book!
Perfect for budding dinosaur enthusiasts, this interactive title will have children laughing out loud as they find the answers to questions such as how big was a Brachiosaurs? Could dinosaurs fly? and why did dinosaurs become extinct? Each humorous scene is packed with facts and interactive flaps that bring history to life. Don't just read about the dinosaurs … meet them!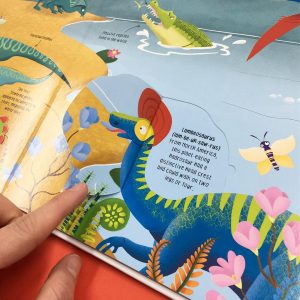 Available to buy from:
Cuddle the Magic Kitten / Muddle the Magic Puppy – School of Spells / Rainforest Hide-and-Seek (UK /USA)
Written by Hayley Daze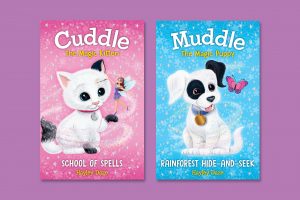 When Cuddle and Muddle come to play, magic is never far away!
In the fourth instalment of our super-cute animal series, Cuddle/Muddle and friends are in for more magical encounters! From enchanted schools for fairies, unicorns and pixies to mischievous rainforest antics, there's adventure at every turn of the page.
Author Hayley Daze (the pen name of best-selling author Jane Clarke) is the winner of the Nottingham Children's Book Award and has sold one million copies worldwide with her book series Dinosaur Cove, written under her other author name Rex Stone.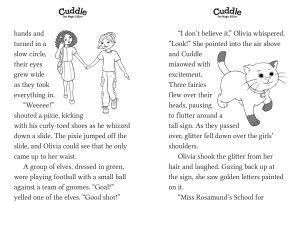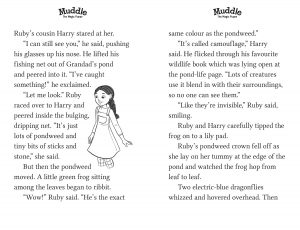 Available to buy from:
Cuddle the Magic Kitten – School of Spells: 
Muddle the Magic Puppy – Rainforest Hide and Seek:
Counting to Ten Books – Old MacDonald had a Farm (USA only)
Written by Susie Linn and Dan Crisp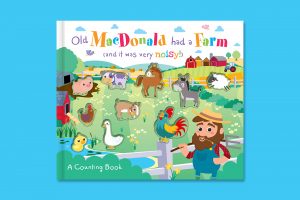 Cock-a-doodle doooooo!
Following the release of this popular 3D counting book in the UK last year, now this favourite nursery rhyme counting book with cute farm animals that disappear one-by-one is coming to the USA!
Each time a page is turned, a colourful card farm animal disappears, encouraging children to learn to count as they read and sing the familiar nursery rhyme with a twist, and find out where all the animals go to! Perfect for snuggly bedtime reading.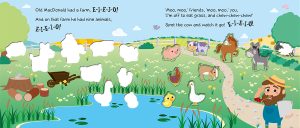 Happy March everyone and happy reading! We'd love to hear your thoughts on our brand-new books. We also love to see pictures of you and your little ones reading – tag us on Instagram/Twitter/Facebook  for the chance to be featured!