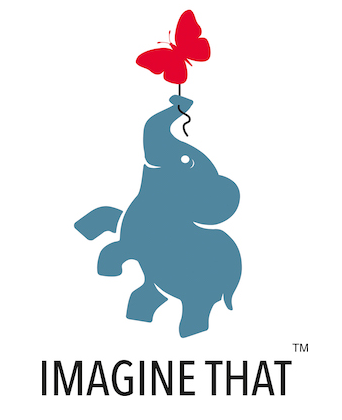 Inspiring children to read, learn play and create.
3rd July 2018
July Books Out Now!
We're feeling hot, hot, hot!
With the sunny weather showing no sign of going anywhere, our July releases are sure to bring you extra buckets of sunshine, just in time for the summer holidays! With a brand new Willow Tree picture book title out this month, exciting new Scratch and Draw titles to add to the mix, plus favourite titles now available to buy in the USA, July is looking extra sizzling!
UK Releases:
Scratch and Draw Mermaids / Construction Site
It's time to take colouring and drawing to another level!
Scratch and draw amazing rainbow and foil effects on the special cards in these creative drawing activity books. 
Splash, bang, wallop! Dive into our brand new titles out this month … both our new Mermaids and Construction Site editions include step-by-step instructions to learn how to draw all kinds of mystical mermaid characters and awesome construction machinery. There's even fantastic pictures of world-famous buildings to complete, with the dazzling rainbow and foil effects revealed by using the nifty writing stylus included. A best-selling format, perfect for children age 5 up.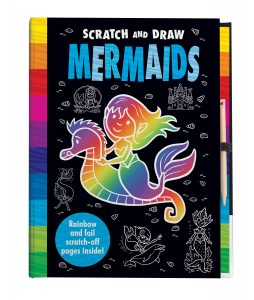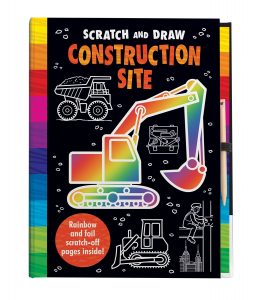 The Noisy Foxes, by Amy Husband (Willow Tree)
'In a very noisy house in a very noisy city lived three noisy foxes.'
Join the noisy foxes as they learn about home and belonging in this heartwarming and funny tale.
Written and illustrated by Amy Husband, former winner of the Cambridge Children's Book Prize, The Noisy Foxes follows a family of foxes who decide to move out of the big, noisy city to look for somewhere quieter to live … but nowhere seems quite right! Amy's distinctive collage style illustrations add to the charm of this humorous 'grass isn't always greener' tale. For more information on Amy Husband, visit her website.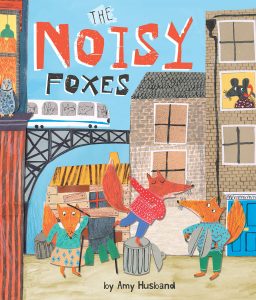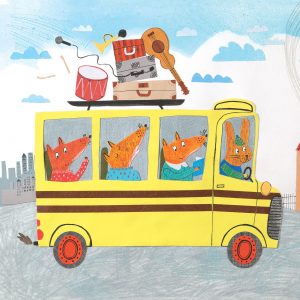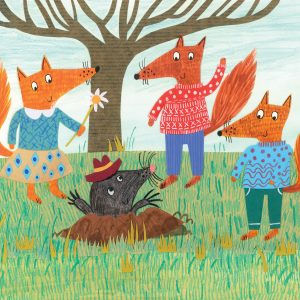 Click here to buy The Noisy Foxes
USA Releases:
Muddle the Magic Puppy – Book 2: Toyshop Trouble
With the release of book one in April, US fans of mischievous Muddle will be excited to hear that the second instalment is now available to buy!
Muddle the puppy is magic, but he's also a little bit naughty! Emerging readers will laugh along to the humorous stories featuring cousins Ruby and Harry, and build their reading confidence at the same time.
In Toyshop Trouble, Muddle jumps into a magical puddle and takes Ruby and Harry on an amazing adventure to a toy inventing competition! They will need lots of ideas and some puppy magic to help an inventor to win the competition. Luckily, Muddle, Harry and Ruby have a great idea to make the best toy ever!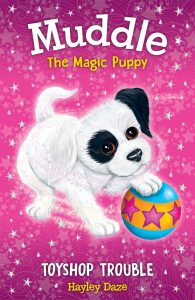 Click here to buy Muddle the Magic Puppy – Book 2: Toyshop Trouble (US edition)
Cuddle the Magic Kitten – Book 2: Toyshop Trouble
When Cuddle the kitten comes to play, magic is never far away!
Whenever Cuddle the cutest kitten appears, a sparkle of her kitten magic takes best friends Olivia and Grace on amazing adventures. Perfect for emerging readers, satisfying progress is assured through the delivery of simple but immersive magical kitten adventures. Children will smile from ear-to-ear as they read!
In Superstar Dreams, Cuddle takes Olivia and Grace on an amazing adventure to a top TV talent show. With kitten magic, will the best friends be able to help a young girl to fulfil her superstar dreams?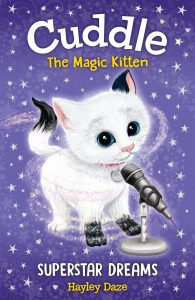 Click here to buy Cuddle the Magic Kitten – Book 2: Superstar Dreams (US edition)
I Can Do It! Adding Up / Times Tables
Just in time for the school holidays!
Learn important math skills in these wipe-clean and pull-the-tab novelty board books that support school learning in the home.
The answers to over 100 adding and times tables questions are revealed when you pull-the-tabs, helping children to learn some fundamental math rules and to gain multiplication and addition confidence in no time at all. Use the wipe-clean pen to write the answer to each sum, then pull the tab to check your answers!
A perfect novelty board book to promote numeracy for children age 5 and up. Simply wipe clean and use again and again.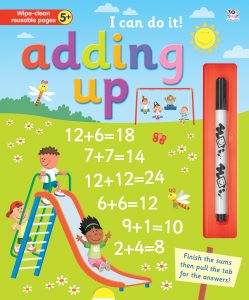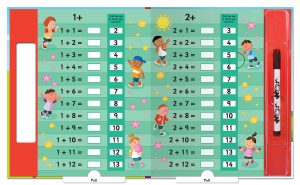 Click here to buy I Can Do It! Adding Up (US edition)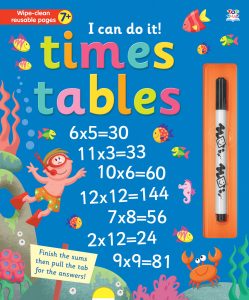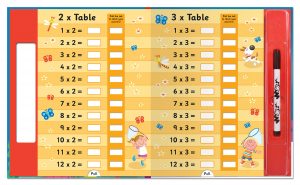 Click here to buy I Can Do It! Times Tables (US edition)
Happy publication month and happy reading! We'd love to hear your thoughts on our brand-new books. We also love to see pictures of you and your little ones reading – tag us on Instagram/Twitter/Facebook (@ImagineThatBook / @WillowTreeBook).