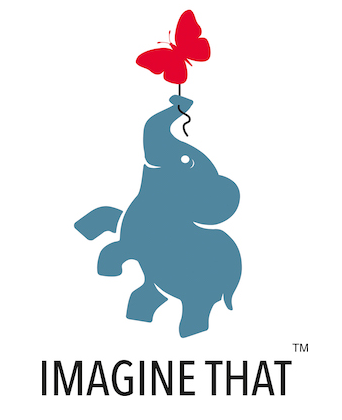 Inspiring children to read, learn play and create.
9th July 2018
Arty Mouse at Felixstowe Book Festival!
We were delighted to be asked back to Felixstowe Book Festival this year to host an Arty Mouse workshop for little learners and their families.
Armed with art materials and activities covering a wide range of art skills, alongside our trusty giant Arty Mouse, we headed to Felixstowe Library for a fun-filled morning of crafty creativity. With nearly 30 children and their families taking part over the course of the morning, our creative hub was buzzing with activity that saw our Arty Superstars cutting, sticking, tracing, colouring and more!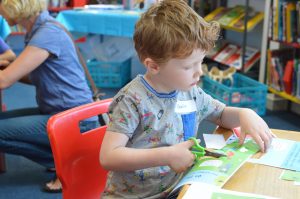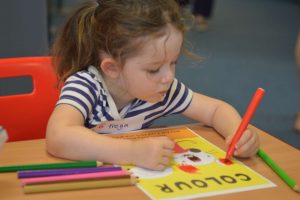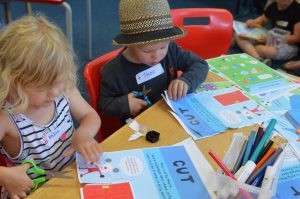 With the generous support of local funders, Felixstowe Book Festival first began in 2013 and exists for those who always have their head buried in a book and those who haven't yet fully experienced the wonder of reading. Now in its fifth year, Felixstowe Book Festival has become one of the highlights of the East Anglian Arts Calendar, showcasing a diverse mix of events that cover everything from politics to sport, crime fiction to romance.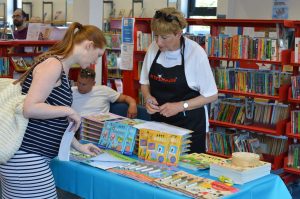 Arty Mouse proved a great addition to the festival line-up, with Library and Information Advisor Debra Rowe commenting on the 'bright and welcoming' area and how engaged the children attending were. There was even time for a game (or five!) of 'Arty Snap' and 'Arty Friends' which saw children matching favourite characters and carrying on the arty fun.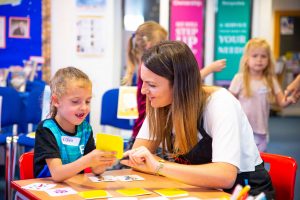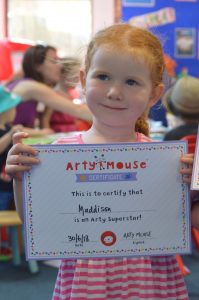 Special thanks goes to Felixstowe Library for hosting us, alongside our wonderful and dedicated volunteers, Katie and Imogen.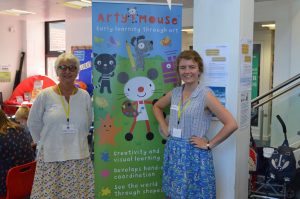 For more information on Arty Mouse products, visit our website and Instagram page. Check out the Felixstowe Library Facebook page for more information on upcoming events!