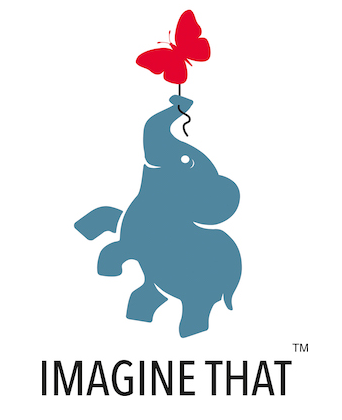 Inspiring children to read, learn play and create.
21st June 2018
Imagine That announced as a finalist in the Suffolk Business Awards 2018!
We are thrilled to announce that Imagine That has been selected as a finalist for the Large Business category at the Suffolk Business Awards 2018.
This year marks the 21st staging of the awards, run by the East Anglian Daily Times in association with joint main sponsors EDF Energy and Suffolk Chamber of Commerce. With ten categories and four finalists in each, the diverse selection of companies selected demonstrate the '… talent, creativity and innovation which bursts from every corner of our region's business scene.'
Judges look for a winner '… which is not only outstanding in its category but which also demonstrates all-round strength, not just in financial performance, but in leadership, people management, customer awareness and social and environmental responsibility.'
Alongside particularly strong growth over the last 12 months both in the UK and overseas, judges were '… impressed with the current strategy to develop three distinct but complementary specialist parts to the business and the fact that the MD and senior management team had a very clear strategy for the next 1-5 years development.'
Imagine That's dedication towards its employees was also recognised, with judges noting clear commitment to empowering and retaining staff and the ability to 'show continuous improvements to customer service strategies and delivery.'
In our 20th year of independent publishing, which has seen the company rebrand and launch its brand new chapter fiction imprint Willow Tree, to be selected as a finalist recognises our mission to inspire children to read, learn, play and create. 
Managing Director, David Henderson, says 'We are delighted to be recognised in this way. This year has seen great change as we prepare for the next era of independent publishing and I am incredibly proud to lead such a talented and enthusiastic team into the next phase of our story. We extend our congratulations out to fellow finalists and look forward to the announcement of the winner next month.'
The Suffolk Business Awards gala dinner and ceremony is taking place on Thursday 5 July at The Hangar, Kesgrave Hall in Ipswich.