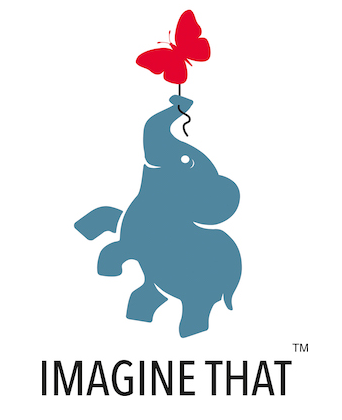 Inspiring children to read, learn play and create.
31st January 2019
January/February Releases
Banish those winter blues and say hello to our new books for 2019!
With two cute new additions to our popular Animal Friends series, alongside brand new Magic Water Colouring books and the third instalment of our gripping Survivors series by New York Times bestselling author Erin Hunter, winter has never looked so colourful!
January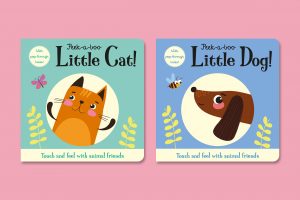 Peek-a-boo Little Cat! / Peek-a-boo Little Dog! (UK/US)
Written by Susie Linn, illustrated by Zhanna Ovocheva
Five beautifully illustrated spreads, complete with peep-through windows, reveals a new animal character hiding at every page turn. A perfect book to share with little ones time and time again.
Repetitive, catchy text to help young children learn rhythm and tone.
Bold, colourful illustrations to captivate children's attention.
Delicate touch and feel textures throughout add to the sensory storytime fun!
Our favourite bit? The textured pages, perfect for little fingers to follow. Storytime just got a whole lot more interactive!
Available to buy from: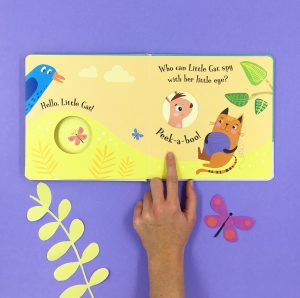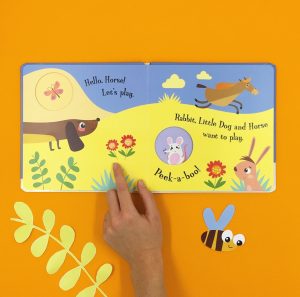 February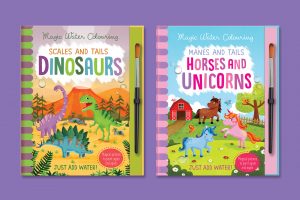 Magic Water Colouring Dinosaurs / Horses and Unicorns (UK/US)
Written by Jenny Copper, illustrated by Rachel McLean
Make magical pictures that can be coloured again and again – just add water!
Perfect for rainy days and travelling with the kids, simply paint with water using the included brush, leave to dry, then paint the pictures again!
Each book includes up to 16 magic colouring pictures to paint with water, fun facts to discover and 18 different pictures to colour with pencils or crayons. Children can use the blank pages at the back to colour and create their own themed pictures too. 
Watch the book in action here:
Our favourite bit? The fact that the pages dry clear (but not before finishing the whole picture!), meaning that these books can be enjoyed time and time again.
Available to pre-order from: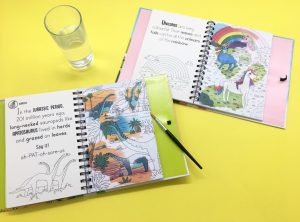 All you need is water to get started!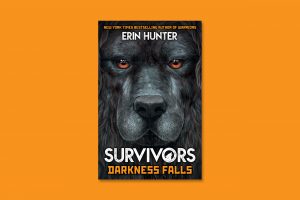 Survivors Book 3: Darkness Falls (Willow Tree – UK only)
Written by Erin Hunter
Gripping. Exciting. Entertaining.
From the author of the US smash hit series Warriors, comes the third instalment from Erin Hunter's action-packed animal fantasy series all about dogs.
In book three, 'Darkness Falls', Lucky has been cast out of his Pack forever. For the first time since the Big Growl, Lucky is desperate to have other dogs by his side … but is it too late? How will Lucky survive in a world where all the rules have changed?
Perfect for tween readers, Lucky's vivid point of view makes for the start of an addictive series that shows readers the world through the eyes of dogs. An action-packed series with authentic canine voices that will grip, excite and entertain in equal measure. It's time for dogs to rule the world …
'Perfectly crafted.' – Kirkus Reviews
Preview the book below!
Available to pre-order from:
Happy 2019 everyone and happy reading! We'd love to hear your thoughts on our brand-new books. We also love to see pictures of you and your little ones reading – tag us on Instagram/Twitter/Facebook  for the chance to be featured!