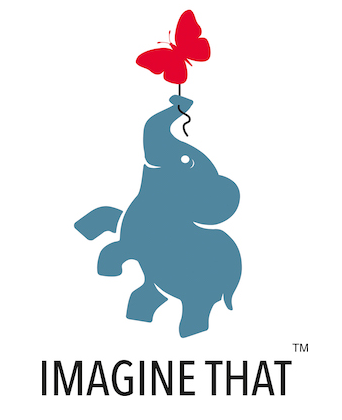 Inspiring children to read, learn play and create.
16th November 2018
Imagine That launches US office!
We are thrilled to announce that Imagine That are setting up a North American office as the company celebrates 20 years as a family-run business.
Based in New York, we welcome Risa Beckett, who joins the company in the role of Vice President of North American sales.
Risa, an American citizen, has valuable expertise and experience having worked for Parragon as Executive Vice President/Vice President Sales and Marketing for 14 years.
Before that Risa was the Director of Proprietary Publishing at Random House prior to its merger with Penguin, having been promoted from Senior National Account Manager at Random House.
Risa's goal is to build the company's growth strategies in North America, by raising awareness of Imagine That's business in the territory, working with existing and new customers and, with the Independent Publisher's Group (IPG), to develop closer ties with the leading retail brands.
Risa Beckett said: "I am thrilled to be joining such an innovative and dynamic group of professionals. The Imagine That line has something for everyone and I am eager to strengthen existing partnerships as well as find new homes for the product coming from our talented publishing team. Every child's library would not be complete without an Imagine That offering."
MD David Henderson commented: "I am delighted to be welcoming Risa to the Imagine That team. We have had an astounding 2018 as we celebrated 20 years of independent publishing, and another strong year of growth. Risa's experience, expertise and enthusiasm will further strengthen the team and the company, as we look to continue our growth trajectory and our commitment to publish entertaining children's books, inspiring them to read, learn, play and create."
A big Imagine That welcome to Risa – we look forward to welcoming you to the team!