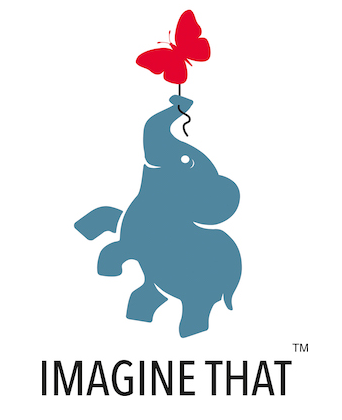 Inspiring children to read, learn play and create.
23rd July 2018
Commercial Brief Event – West Suffolk College
Students on the BA (Hons) Graphic and Communication Design course at West Suffolk College recently visited Imagine That HQ as part of a commercial brief, set by Publishing Director and industry expert Dan Graham.
As part of Imagine That's mission to inspire children to read, learn, play and create, looking towards the future and recognising the trends and talent of tomorrow is a key component within the overall publishing process. We were delighted to welcome students and their course leader, Sian Horn, as they presented their individual responses to the commercial brief set by Dan. 
Reflecting on the success of the morning and the benefits of reaching out to creative courses, Dan commented:
'As with any sought-after industry, competition for book design positions in children's publishing is intense. By offering commercial children's publishing briefs to undergraduate students, we allow them to gain valuable design experience that will give them an edge on their CVs and provides them with portfolio ammunition if they manage to secure an interview.'
An informative and worthwhile morning was had by all as students listened to Dan share his industry expertise and provide tailored feedback on their designs, with Dan adding:
'… More importantly, it also allows students to gain experience in the industry so they can better judge if children's books are for them. Listening and watching students present the fruits of their creative labour is a very rewarding experience, especially when they have really embraced and understood the commercial brief.'