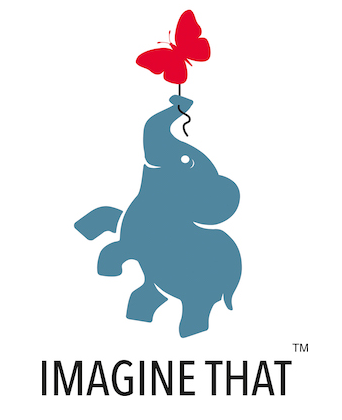 Inspiring children to read, learn play and create.
3rd April 2018
April books out now!
Spring is well and truly here and dare we say that the weather might just be getting that little bit warmer …
With the blooming of daffodils and leaping of lambs, comes our brand-new releases for April and with talk of picnic fun and splashes of pastel hues already, it's put a much-needed spring in our steps! Now where's that sunshine …?
Soft Felt Play Books
Tiny Town Picnic Fun/ Tiny Town Busy Day
Take a trip through Tiny Town, our brand-new, super-cute novelty book series, where imagination and colourful animal fun is waiting at every turn! In Picnic Fun, join the animal friends for a delicious picnic in the park, where the sun is shining and the butterflies and bees are happily flying amongst the colourful flowers and cupcakes. The sun keeps shining in our second play felt title, Busy Day, where Panda and Elephant are eagerly waiting at the bus stop for the start of a very busy day in bustling Tiny Town.
Featuring simple text and beautiful illustrations by innovative design studio, Lemon Ribbon, children will love to journey through the different felt scenes and use the 28 colourful play pieces to interact with the story. When play is over, the soft felt play pieces can be neatly stored in the special compartment on the inside back cover of the book – mess free play that can be enjoyed again and again!
Click to buy Tiny Town Picnic Fun
Click to buy Tiny Town Busy Day
555 Sticker Fun
Sports
Sports fans, this one's for you! Our best-selling 555 Sticker Fun series is back with a brand-new title, perfect for the spring/summer season. Written by Arthur Over and illustrated by Dan Crisp, 555 Sticker Fun Sports features fun, imaginative text, which sets the stage for each action-packed scene. American football, soccer, basketball, tennis, snowboarding, BMX and more … pick your favourite sports and get sticking with the hundreds of included stickers. Plus, spot the sports fan hidden in every colourful scene! Goooooooal!
Click to buy  555 Sticker Fun Sports
Happy publication month and happy reading! We'd love to hear your thoughts on our brand-new books in the comments section below. We also love to see pictures of you and your little ones reading – tag us on Instagram and use the hashtag #imaginethat (@ImagineThatBook).