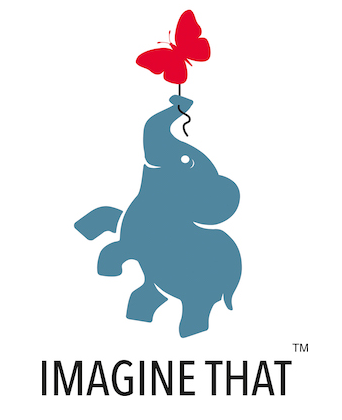 Inspiring children to read, learn play and create.
1st May 2018
May Books Out Now!
With second instalments from our favourite magical kitten and puppy duo, plus the launch of our girl-power series, Princess Pirates, May is all about Willow Tree, our brand-new picture book and chapter fiction imprint!
Available to buy from today, our May releases celebrate magic, friendship, courage and teamwork, with exciting adventures at every (page) turn! Read on to discover more …
Princess Pirates Book 1: Topaz The Sunken Treasure by Rose Lacey
We are beyond excited at the release of our first Princess Pirates title, part of our action-packed, female heroine series which features swashbuckling adventures set in a magical island world …
A battle for the magical world of Lemuria is raging and an evil sorceress called Obsidian is on the brink of victory. Get ready for endless adventure with the Princess Pirates as they use their magical powers to help the people and animals of Lemuria, whilst embracing the values of friendship, girl power, courage, and loyalty.
Join super strong Topaz in book 1 as the Princess Pirates discover a magical island kingdom and develop amazing super powers! With teamwork, will Topaz and her Princess Pirate friends manage to save the people and animals of Lemuria?
Here's a sneaky look inside:
Click here to buy Princess Pirates Book 1
Whenever it rains, a magical puppy called Muddle appears! After the release of book one in February, Muddle fans will be pleased to hear that everyone's favourite mischievous pup is back!
In Toyshop Trouble, Muddle jumps into a magical puddle and takes cousins Ruby and Harry on an amazing adventure to a toy inventing competition. They need lots of ideas and some puppy magic to help an inventor to win the competition. Luckily, Muddle, Harry and Ruby have a great idea to make the best toy ever! Featuring gorgeous line-art illustrations throughout, emerging readers will love joining Muddle and friends as they go on magical adventures that teach them important lessons along the way!
Click here to buy Toyshop Trouble
Cuddle the Magic Kitten Book 2: Superstar Dreams
When Cuddle the kitten comes to play, magic is never far away! Featuring gorgeously sparkly foil cover detail and a brand-new colour palette for book two, fans of the first instalment will be miaowing at the release of Cuddle's second adventure!
Whenever Cuddle the cutest kitten appears, a sparkle of her kitten magic takes best friends Olivia and Grace on amazing adventures. In Superstar Dreams, Cuddle takes Olivia and Grace on an amazing adventure to a top TV talent show. With kitten magic, will the best friends be able to help a young girl to fulfil her superstar dreams?
Happy publication month and happy reading! We'd love to hear your thoughts on our brand-new chapter fiction books. We also love to see pictures of you and your little ones reading – tag us on Instagram and use the hashtag #willowtreebooks (@WillowTreeBook).