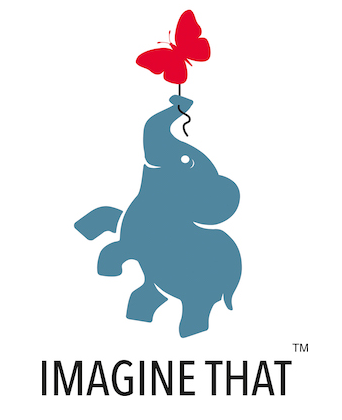 Inspiring children to read, learn play and create.
Jobs
Working at Imagine That Publishing is an opportunity to be part of an innovative, creative and energetic company, with a success story that continues to grow.
We publish over 300 children's titles a year across our multiple imprints in both the UK and international markets. Inspiring children to read, learn, play and create lies at the heart of everything we do.
Working at Imagine That comes with great benefits. Our picturesque riverside location is the base for plenty of social and wellbeing activities, including our weekly 'Flying Elephants' running club and Cycle to Work scheme, plus a company pension programme and 23 to 25 days holiday.
To join the Imagine That family and start making a difference to the next generation of readers, see our current vacancies below.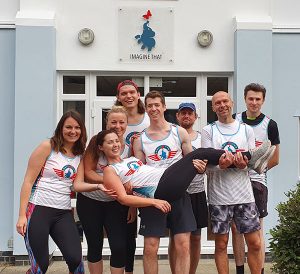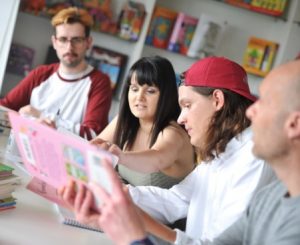 Current Vacancies:
Inventory and Sales Executive
Our Sales Operations team lie at the heart of our Sales process. Supporting our Sales team by ensuring they have the most accurate information for their customers is what they do best. You can think of them as the wheels that keep the team moving – always with accuracy, organisation and stellar teamwork.
We are looking for a highly motivated individual who will work as part of the Sales Operations team, focusing on managing and improving our stock management and data inventory. This role will involve daily interaction with internal departments and our third party distributors.
The role will be office-based in Woodbridge, but will work remotely until further notice.
Key responsibilities:
Managing inventory across multiple warehouses for our international sales team, distributors and customers.
Liaising with distribution partners in multiple global territories to ensure effective supply chain management.
Liaising with our internal sales and marketing teams to prepare for sales meetings: compiling sample material, cost sheets and production schedules.
Ownership of metadata validation to our distribution partners and external clients.
Full order management from customer purchase order to delivery.
Creating custom sales reports and updating sales information within our CRM database.
What we're looking for:
A strong attention to detail.
Excellent communication skills, both verbal and written.
Excellent time management skills, with the ability to manage multiple projects and deadlines.
Someone who is self-motivated and has the ability to use their initiative.
An ambitious individual who is keen to learn.
Experience with inventory planning and stock management (desirable).
Could this be you or someone you know? If you are interested in the position above, please send a CV and covering letter to Jo Fenn at jo@imaginethat.com
---
Speculative Applications
Are you a sensational sales person? Marvellous marketer? Dazzling designer? Excellent editor?
We are always interested in hearing from creative, passionate and driven individuals who want to work in the world of children's books.
If you would like to make a speculative application for any of the departments listed below, please send a CV and covering letter to Jo Fenn at jo@imaginethat.com
Sales
Sales Administration
Editorial
Design
Marketing
Production
Finance
Business Operations
We will hold your information on file and contact you if a suitable role comes up. If you would prefer that your details are not kept on file or circulated across departments, please let us know and we will remove your information from our database.
Don't forget to keep checking our social media pages for details of job vacancies as they become available.