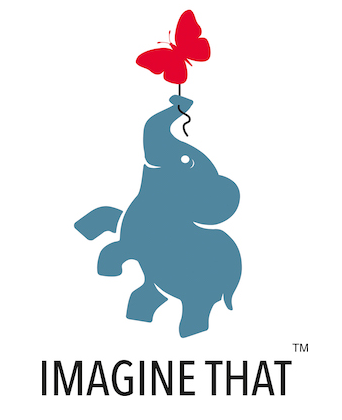 Over 100 million books in print available in more than 70 countries - Imagine That!
Careers
Working at Imagine That Publishing is an opportunity to be part of an innovative, creative and energetic company, with a success story that continues to grow.
From picture books to chapter fiction and novelty books to activity kits, we publish over 300 children's titles a year across our multiple imprints in both the UK and international markets. Inspiring children to read, learn, play and create lies at the heart of everything we do.
Working at Imagine That comes with great benefits. Our picturesque riverside location is the base for plenty of social and wellbeing activities, including our weekly 'Flying Elephants' running club and Cycle to Work scheme, plus a company pension programme and 23 to 25 days holiday.
To join the Imagine That family, be part of a growing independent business and start making a difference to the next generation of readers, see our current vacancies below.
Current Vacancies
Production Director
Job Description
The Production Director's role is to manage costs, quality and service levels through the supply chain to achieve best value, within the specification and dates required by our customers and our own publishing programme.
The role will require experience working in either adult's or children's production and have a full and thorough understanding of the relationship between supplier and publisher.
Knowledge of different formats, specifications, printers and processes and the ability to be able to bring new ideas to the business as well as being able to quickly grasp the current processes in place is essential.
The role of Production Director is an important role within the Senior Management Team, reporting to the Managing Director.
Key areas of responsibility
Costing of all products and services for Imagine That Publishing; annual and bespoke
Maintaining and auditing Service levels at each key stage.
Quality Assurance and Quality checking through supplier self-inspection and the use of 3rd party companies.
Negotiating retrospective discounts and rebate schemes.
Agreeing Terms and Conditions in line with our corporate requirements.
Adding value through innovation.
Testing all products to age and product safety international and customer requested levels.
Instigating and monitoring Ethical and Environmental standards.
Leading by example, training and supporting the Production Team responsible for product from concept to final delivery.
Overseeing a team of 4; monitoring workloads and carrying out performance reviews.
Key skills & attributes
Be able to provide clear direction to your team, cultivate and implement performance measures to ensure production targets and standards are met whilst maintaining the company's quality standards.
Understand the business's overall goals and objectives to be able to contribute towards success, taking an analytical approach and communicating effectively.
Implementing new approaches to constantly improve the way Production works within the larger context of the business.
Ability to build trustworthy and strong relationships with suppliers, identify ways to motivate them to ensure their focus is on our business's success.
Strong working knowledge of pre-press, printing and substrates for all printed formats and types.
Deal with obstacles and be able to identify successful path of resolution with speed and efficiency.
Speculative Applications
Are you a sensational sales person? Marvellous marketer? Dazzling designer? Excellent editor?
We are always interested in hearing from creative, passionate and driven individuals who want to work in the world of children's books.
If you would like to make a speculative application for any of the departments listed below, please send a CV and covering letter to Jo Fenn at jo@imaginethat.com
Sales
Sales Administration
Editorial
Design
Marketing
Production
Finance
Business Operations
We will hold your information on file and contact you if a suitable role comes up. If you would prefer that your details are not kept on file or circulated across departments, please let us know and we will remove your information from our database.
Don't forget to keep checking our social media pages for details of job vacancies as they become available.
---
Working at Imagine That is challenging but fun - come and join an ambitious team in a supportive environment that strives to inspire children every day.