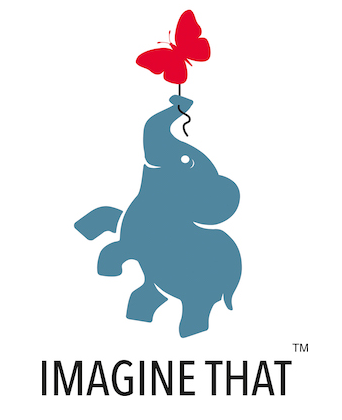 Inspiring children to read, learn play and create.
5th June 2018
Q&A with Lemon Ribbon
British design studio Lemon Ribbon, illustrators of our brand-new Tiny Town series, create little packages of imagination. And they have great fun doing it! From their studio in London, their team of talented designers produce prints and graphics that sell around the world and we couldn't wait to hear about the inspiration behind their unique and energetic designs!
1. What inspires you most when drawing/designing?
We look everywhere for inspiration, we especially love going to art galleries and museums. It sounds clichéd but we really do look everywhere … street art, shops, films, finding the newest picture books. Everything!
2. If you could describe your illustration style in 3 words, what would they be?
Fun, playful and bright.
3. What is your earliest memory of reading as a child?
Being read to was a highlight of our childhood, we especially loved Dear Zoo and Peepo. Any book we could interact with was a winner!
4. What is your favourite book?
Our all time favourite illustrator and author is Oliver Jeffers and his book 'Once Upon an Alphabet' is our favourite! Not only is it beautifully illustrated but each letter has it's own funny and unique story.
5. Where is your favourite place to sit and read?
Maybe not favourite but we read a lot on the trains travelling to the studio, it's a great way to switch off and clear our heads before a busy day of designing. 
6. If you could only choose three items to have beside you as you draw/design, what would they be?
Ummm, that's a tough one! A radio, we love listening to music while we work, Ambrose the studio dog who keeps us company everyday and a big pack of biscuits!
For more exciting content and design loveliness,
click here
to visit Lemon Ribbon's shiny new website!