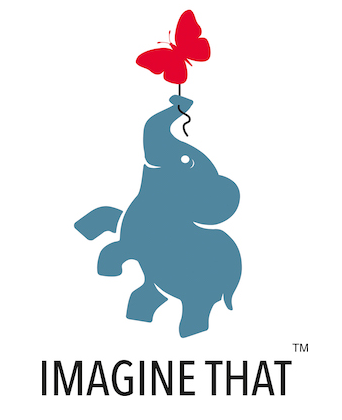 Inspiring children to read, learn play and create.
1st April 2019
Q&A with Rachael McLean
Our shiny new Magic Water Colouring series launched this year, and what a splash it's making!
We caught up with illustrator of the series, Australian-based Rachael McLean, to talk illustration inspiration, beach-side drawing (not one bit jealous), and puppy work companions (OK, a lot jealous) …
1. What is the inspiration behind your illustration style?
I'm inspired by colour and texture – the bolder and brighter the better! I grew up in an era where cartoons and picture books used a lot of texture and bold patterns and I think that has influenced my love of contrasting colours. I tend to break the rules a lot with colour and match up colours that clash to make the picture book pages I draw pop.  I also love rosy cheeks and outfits on animals as animals always look super cute with hats and pants. 
2. The Magic Water Colouring series that you illustrated was launched in February with the first two titles, Horses and Unicorns and Dinosaurs. What was it like working on this series?
This series was so much fun to work on as I literally got to colour in each day, just like when I was a kid. Because the pages are all line work, I drew the outlines of all the characters and background elements and then used the paintbox tool in Photoshop to colour them in. This was a really different technique to the painting style I traditionally use in Photoshop with gouache brushes and shapes – it was great, as it challenged me to think outside the box and extend my style. I also worked really closely with some of the fabulous Imagine That designers and a wonderful editor, Gemma, who was a dream to work with. I missed our chats once the project wrapped!
3. What is your earliest memory of drawing as a child?
I still have the very first picture book I authored and illustrated when I was about seven. It was called "The Egglingtons" and it was about a family of eggs who lived in the fridge and one day they had to be used in an egg and spoon race and one of them went splat. There are a lot of emotions in that book! I loved writing stories and drawing pictures growing up and luckily I had a lot of wonderful teachers who nurtured that passion in me.
4. What is your favourite children's book?
Hands down my favourite picture books are all of Richard Scarry's "Busy World" books. I used to pour over them when I was a kid as there was so much detail on every page and I love his illustration style. His use of anthropomorphic characters influenced my love of drawing badgers and foxes with outfits today.
5. Where is your favourite place to sit and draw?
I'm lucky as I live by the beach, so I often take my iPad down and sit by the ocean and work. It can be a bit distracting with the gorgeous view, so I also love working in my studio as it's very light and bright and my two rescue chihuahuas sit by my feet.
6. If you could only choose three items to have beside you as you draw, what would they be?
Always a cup of my favourite Early Grey tea, my two pups and some chocolate almonds to fuel those late nights of drawing when deadlines are due.