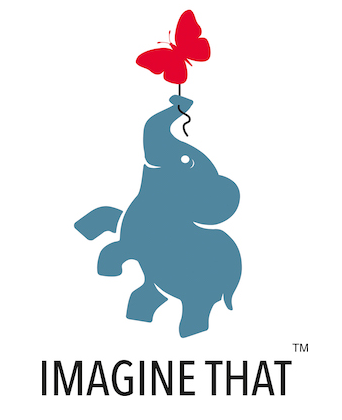 Inspiring children to read, learn play and create.
15th June 2018
Reading with Dad
In the run up to Father's Day on Sunday, the familiar last-minute purchase rush is in full-swing and we are faced with favourite consumer options once again ('do you think dad would like the stripy or checked tie? 'Would a new novelty hammer be a good addition to his tool kit?').
Whilst a lovingly selected male-orientated gift is always likely to go down well (when else will dad be likely to buy himself socks blazoned with golf clubs and beer glasses?!), it's easy to forget that the real gift of Father's Day is perhaps a celebration of the moments that money can't buy, and we think reading together is a great place to begin …
In their 'Why Reading with Dad matters' article, the BBC quote research by The Fred (Fathers Reading Every Day) programme, which hopes to encourage dads and male role models with perks like new books and a library membership.
Programmes such as these are brilliant for promoting the benefits of male role models, as well as highlighting key research findings in how greater engagement of fathers in activities such as shared reading can lead to improved self-esteem and behaviour amongst children.
A fantastic example of this concept in action is 'Father Reading Every Day', a blogging dad who reads with his 3-year-old son on a daily basis and then shares their literary adventures across social media. The accompaniment of an identically staged photograph each day, with father and son tucked up in bed about to feast their eyes upon a brand-new read, adds extra warmth to an already heart-warming routine.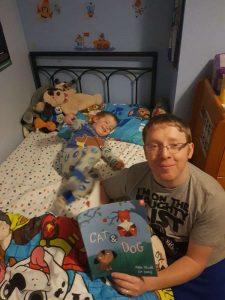 The value of starting this reading journey early on is further endorsed by our very own Project Editor, Josh Simpkin-Betts, whose recent venture into fatherhood has featured (somewhat unsurprisingly!) favourite books to the fore;
'Every morning my eleven-month-old daughter wakes me to let me know it's storytime by shouting and hitting me on the head. Our roles are very clear; I read the books and she eats them. Her current favourite is 'We're Going on a Bear Hunt', although she is also partial to nibbling 'Each Peach Pear Plum', 'Peepo', and the first half of 'Room with a Broom' (I don't think she likes the way the ending tastes).'
So, if you're still stuck for a gift idea for Sunday, why not consider the magic of reading as a worthy present choice for dad (and maybe a pair of snuggly novelty socks to go alongside).
Click here to find out more about the Father Reading Every Day blog, featuring favourite Imagine That titles! Use the hashtags #FRED and #fathereading via Twitter and follow @FatherReading for the latest father/son reading adventures.
Happy Father's Day everyone!