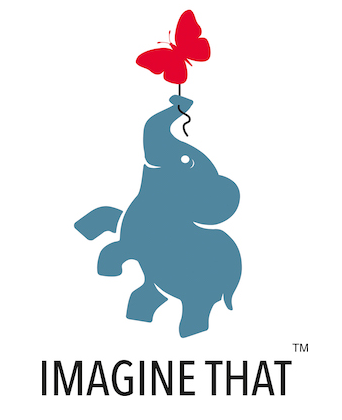 Inspiring children to read, learn play and create.
7th March 2018
March books out now!
Every month, we'll be giving you a round-up of our brand-new releases, plus sneaky-peeks inside select titles and never-before-seen flick through videos to whet your bookish appetite. To kick start things and put a spring in your post snow-laden steps, we have a selection of fantastic titles for March. From brand new novelty books to pulse-pounding chapter fiction from Willow Tree, there's something for everyone!
Soft Felt Play Books
Play Felt Farm Animals/Play Felt Ocean Animals
Farm Animals and Ocean Animals, our two latest new-look Play Felt titles illustrated by Barry Green, are perfect for interactive play. Featuring simple text and colourful pictures, children will love to journey through the different felt scenes and use the 28 colourful play pieces to interact with the story. When play is over, the soft felt play pieces can be neatly stored in the special compartment on the inside back cover of the book – mess free play that can be enjoyed again and again!
Click to buy Play Felt Farm Animals
Click to buy Play Felt Ocean Animals
Counting to Ten Books
Old MacDonald Had a Farm (and it was very noisy!)
It's time to roll in to spring on Old MacDonald's noisy tractor with our brand new counting to ten book. Featuring everyone's favourite farmyard nursery rhyme, this counting board book also has cute farm animals that disappear one-by-one! An animal-tastic title to go alongside our magical Unicorns counting book, released last month.
Click to buy Old MacDonald Had a Farm (and it was very noisy!)
Click to buy Ten Little Unicorns
Willow Tree- Chapter Fiction
Survivors Book 1: The Empty City
It's time for dogs to rule the world …
Here at Imagine That HQ, we are beyond excited that Willow Tree's first Survivors title is OUT THIS MONTH! From the author of the US smash hit series Warriors, Erin Hunter, confident middle-grade readers will be enthralled to follow the dog packs as they learn to survive and thrive in a world without human masters. An action-packed series with authentic canine voices that will grip, excite and entertain in equal measure.
The first book in the Survivors series, 'The Empty City', begins with the Big Growl, an earthquake that leaves towns and cities in ruins and dogs without their masters. Lone Dog, Lucky must find a pack in order to survive …
Check out Willow Tree's Twitter and Instagram feed to keep up to date with all Survivors related news and reviews!
Happy publication month and happy reading! We'd love to hear your thoughts on our brand-new books in the comments section below.