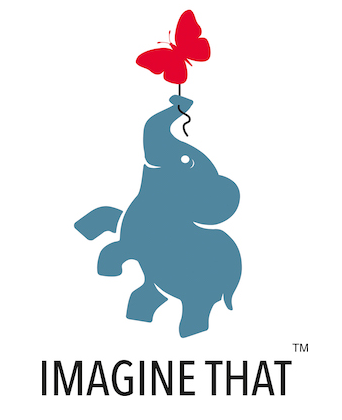 Inspiring children to read, learn play and create.
23rd April 2018
Q&A with Production Director, Stuart Buck
Having worked at Imagine That for over 15 years and within the printing industry for his entire working career, Production Director Stuart Buck is no stranger to the world of books. We took five minutes out of his busy schedule to ask him some questions:
1. If you could describe your job to someone in one sentence, what would you say?
I make the magic happen.
2. What was your favourite story read to you as a child?
I enjoyed the Willard Price Safari Adventures (although it was funny there was always a befriended lion that saved them from the bad guys in every book……)
3. If you could only take 3 books to a desert island, which would you take?
The Haynes Manual to building an Island home
A Deliveroo menu to check the local options
……. and if those fail
How to become a "Long distance swimmer in shark infested waters"
4. What do you like the most about working in publishing?
I enjoy the changes that happen within the publishing and printing industries, the challenges they offer and how we as a company can embrace them to our advantage.
5. If you could describe Imagine That in 3 words, what would they be?
Trusted, respectful, exciting
6. What are your favourite things to do when you're not at work?
As well as my family, I enjoy having something to aim at in terms of exercise, new places to eat and visit, travelling and cinema.
For me, it's all about getting out there and experiencing it first-hand.
7. How would the people that know you best describe you?
Obviously it would be youthful, debonair, charming and can whip up a magnificent soufflé.
8. Where do you see Imagine That in 3 years' time?
I believe in 3 years' time Imagine That will be a much stronger player in the UK and International Children's book publishing market.
It's clear from the turmoil in the industry over the last few years that whilst there is no magic blueprint to follow, we will harness the strengths of our excellent employees to be the first choice for our customers.
9. What's the best piece of advice you've ever been given?
Never assume anything, find out for yourself and stick with your decision.
10. If you could choose 3 famous figures (past or present) to have dinner with, who would you pick and why?
Firstly, I have avoided any serious political or historical heavyweights because if this is going to be my dream dinner it has to be a good one.
I'd choose to have it mid 1970's at Graceland in Elvis Presley's bunker, eating burgers.
Elvis Presley. If you are going to have some music afterwards, where else would you want to be apart from with Elvis and his TV's?
Jack Nicholson. He's the wild card and would tell some great stories. I'd like to witness it first-hand.
Billy Connelly. I see a lot of comedians, however his timing and sheer storytelling ability makes him (in my opinion) the best. I think he would also fit in well musically on his banjo with Elvis.
It would be an interesting evening.