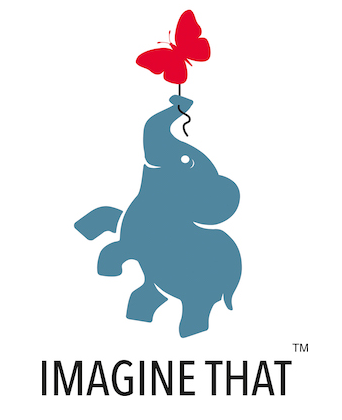 Inspiring children to read, learn play and create.
11th July 2018
Q&A with Amy Husband
Our latest Willow Tree picture book title, The Noisy Foxes, by the very talented Amy Husband, was released this month.
Award-winning illustrator, Amy, graduated from Liverpool School of Art in 2006, where she gained a BA in Graphic Art. Whilst she was there she developed a passion for children's picture books and set her heart on a career as an illustrator. Amy's first book 'Dear Miss' was voted the winner of the Cambridgeshire Children's Picture Book Award 2010. We caught up with Amy to find out more about the story behind The Noisy Foxes and which books have inspired her along the way …
1. What inspired you to write The Noisy Foxes?
A series of animal characters I made for an exhibition became the starting point. I made up the story so I could bring them all to life. My Dad suggested that they might be looking for a new home, which is why the book is dedicated to him. 
2. If you could describe your style of illustration in three words, what would they be?
Fun, colourful, collage.
3. What is your earliest memory of reading as a child?
Reading a fab, funny book called The Tale of Mucky Mabel by Jeanne Willis. I still have my childhood copy at my Mum and Dad's. 
4. What is your favourite book and why?
My favourite picture book is A Lion in Paris by Beatrice Alemagna. I love any book illustrated by her, her drawings are wonderful.
5. Where is your favourite place to sit and read?
In our garden, lazing in the hammock on a lovely warm day.
6. If you could only choose three items to have beside you as you write/draw, what would they be?
A cup of tea, my radio, and my dog Ruby.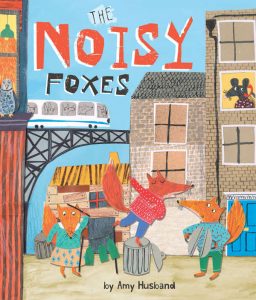 Click
here
to buy The Noisy Foxes, out now!