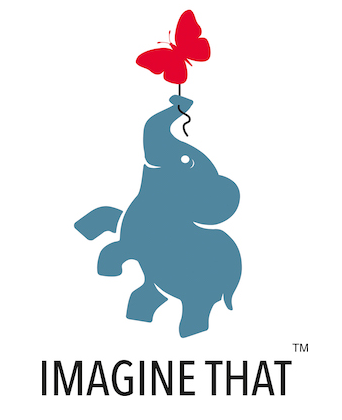 Inspiring children to read, learn play and create.
7th March 2018
Q&A with Publishing Director, Dan Graham
As a father of eight and Publishing Director of Imagine That, Dan Graham is no stranger to the creative and immersive world of children's books. We took five minutes out of his busy schedule to ask him some questions:
1. If you could describe your job to someone in one sentence, what would you say?
Fun, frenetic, creative and rewarding!
2. What was your favourite story read to you as a child?
Winning by a very long arm's length, Mr. Tickle by Roger Hargreaves.
3. If you could only take 3 books to a desert island, which would you take?
So many to choose from!
Under the Volcano – Malcom Lowry
USA – John Dos Pasos
The Northern Lights – Phillip Pullman
4. What do you like the most about working in publishing?
To create good children's books you must never grow up! It's great to work in a Neverland studio with like-minded individuals who share a passion for creating children's books.
5. If you could describe Imagine That in 3 words, what would they be?
Creative. Passionate. Progressive.
6. What are your favourite things to do when you're not at work?
Surfing and spending time with my tribe of kids!
7. How would the people that know you best describe you?
Determined, loving, supportive, stress-monkey!
8. Where do you see Imagine That in 3 years time?
On every child's bookshelf in the UK:)
9. What's the best piece of advice you've ever been given?
Be true to yourself and don't worry too much about how other people perceive you.
10. If you could choose 3 famous figures (past or present) to have dinner with, who would you pick and why?
Aldous Huxley, Alice Walker and JK Rowling would all make very interesting guests (and I would even get out the posh cutlery!).