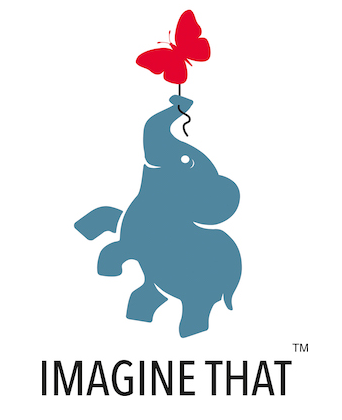 Inspiring children to read, learn play and create.
29th March 2018
Did some-bunny say Easter?
Easter is nearly upon us, and here at Imagine That, we just love the egg-citement that comes with treasure hunts, an endless stream of chocolatey treats and most importantly, cherished family time together. It's been a particularly Eastery week here in the office (and that's just the sweet treats that have been circulating).
Our senior designer, Carrie (who happens to be bunny mad!) brought her gorgeous baby bunnies in and needless to say, we were hopping around at the sheer cuteness of them. So, at a time when chocolate overload descends upon us, we offer you an alternative sweet treat this Easter holiday – our new baby bunny friends and our favourite Easter themed book titles, perfect as a gift to fill children's Easter baskets with! (… Not the bunnies though, they are warm and snuggly back at home with Carrie having enjoyed their egg-citing office adventure).
Our top 3 Easter book picks (available in stores and online):
Hattie Peck by Emma Levey (Willow Tree Books)
Little Hattie Peck loved eggs! Big ones, small ones, speckled ones. All she wanted was an egg of her own. One day, Hattie left her cosy coop on an adventure to find all the abandoned eggs of the world. And find them she did! But what will happen when they hatch? A heart-warming story about triumph in the face of adversity and a perfect Easter discussion text.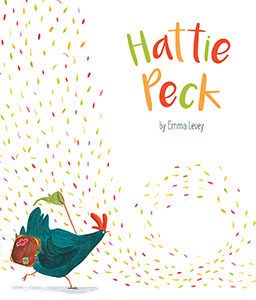 That's Not Funny Bunny! by Bethany Rose Hines
A humorous picture storybook that will help boys and girls aged 3+ years to learn to be happy with who they are. Written and illustrated by Bethany Hines, 'That's not funny Bunny' follows the story of a young rabbit as he tries to impress his animal friends. But they love him just the way he is!
The gentle moral, beautiful illustrations and simple text in 'That's not funny Bunny' will help to improve children's confidence and makes a heart-warming book gift this Easter.
Tiny Town Touch and Trace – What Did Busy Bunny Hear?
Follow Busy Bunny on a journey around Tiny Town. This cute interactive book features clever textured paths and cut-outs for little fingers to follow, and peephole windows on every spread. Perfect for adults to share with children age 3 and up.