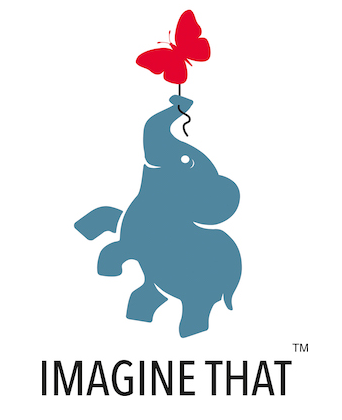 Inspiring children to read, learn play and create.
7th March 2018
Reflecting on World Book Day …
Snow curtailed many World Book Day activities this year, but for our Publishing Director Dan Graham, this special day in March always has a unique slot in his calendar.
As a dad of eight, preparation for World Book Day starts early in my house. Unfortunately, the 'early' assertion usually relates to the morning of the day itself, with my wife and I rifling through the fancy dress box to match outfits to much-loved book characters for our children to wear. 
Whilst lack of forethought is undoubtedly quite remiss on my part, especially considering my line of work, I do love the whirlwind of chaos that results from trying to conceive plausible outfits that look like favourite book protagonists. In an instant, an oversized black coat becomes a wizard's cloak and a smattering of face paint transforms a child wearing an orange t-shirt into the Cheshire cat. The Graham household special FX can't stop there, as there are glamorous princess hairstyles (I have now perfected the 'Princess Plait' – it's just like a traditional non World Book Day plait, but when styled with repeated use of the word 'princess' appeases my younger girls' hunger for something befitting the day) and mighty warriors from Greek mythology to conjure up using hastily re-crafted cereal boxes and a black pen. Finally, when calm descends on the household, and a child has been suitably bribed to wear our staple blue wig to look like Thing 1 from Dr Seuss, the real magic of World Book Day can begin.
First there is the car journey to school. My children's requests for constant entertainment, or a treat while breakfast has yet to reach their stomachs, are replaced by car watching. A bright blue wig made of polyester may not be comfortable to wear, but it does attract attention, and so begins the waving and car queue camaraderie of children being transported to their schools for a wonderful day based entirely on books. 
At no other point in the year can I recall my children being so enthused about books. From the moment children wake up, until the moment they choose a bedtime story, the entire day, both at home and at school, is all about books. Although publishers are very actively involved in the promotion of World Book Day with miniature children's classics being on sale for a £1 and countless other promotions, events and competitions to support the day, it is schools and teachers who truly bring a love of books and their wonderful characters to life.
Themed assemblies and classes based around works from Roald Dahl, JK Rowling, David Walliams, CS Lewis, Julia Donaldson, and lots of other talented writers besides, serve to remind children that there is a world of imagination, mystery, mishaps, heroes and heroines outside of a shiny, high definition screen. Teachers usually support the fancy dress fun too, with most embracing the theme and dressing up as their own favourite characters. A lesson being taught by one of Roald Dahl's infamous witches will most certainly excite young minds as compared to the same lesson in civvies!
Anyway, as we look forward to World Book Day next year, I solemnly pledge to have prepared my own children's outfits in advance of the day. Please remember to spare a thought for the poor child who sports a cornflakes packet sword and shield at your school. I'm sure they'll be inspired by World Book Day, despite their parents' disorganization.