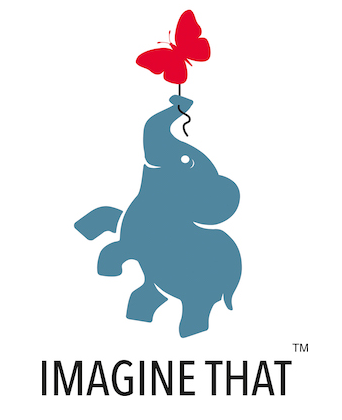 Inspiring children to read, learn play and create.
7th March 2018
Girl Power!
Strong, brave, fearless females – may we know them, may we raise them, may we write about them!
International Women's Day is a global event applauding the social, economic, cultural and political achievements of women. Celebrated all over by different countries, groups and organisations, it also highlights the ongoing need to achieve gender inclusivity in a social climate where female representation and opportunity still has plenty of room for growth. In line with this, 2018 also marks 100 years since Parliament allowed the first women, and all men, to vote for the first time. Now, more than ever, there is a pressing need to continue on our path to change, and arguably this must begin with how we educate and inspire our young people.
Anyone that relishes the escapist properties of books will know their power to stimulate and take us on unexpected journeys of wonderment, fulfilment and discovery. As publishers, we are lucky enough to be able to orchestrate these journeys, but we must also recognise our responsibility to navigate the lengthy, ever-changing road on which we travel. Along with the seminal role that educators and parents play in shaping the minds and future behaviours of our younger generation, publishers too have a key part in making a positive difference towards gender stereotypes. In the context of children's books, this starts with showing young people of all genders and ethnicities just how this can be done.
It is only in recent times that children's stories have begun to break free from the stereotypical gender shackles that once determined a successful and accepted story fit for consumption. Where a strong, central male once saved the delicate damsel in distress, we are now seeing courageous, headstrong females taking the lead; a refreshing change in a literary climate where female dependence on men has often taken precedence. To return to the influential pull of books, it is easy to see why challenging such stereotypes is a task in itself – we are fighting against an accepted routine that is etched firmly within our understanding of gender roles and behaviours.
In a recent discussion on her charity work, when asked about her campaign work on female empowerment, Meghan Markle stated that 'women don't need to find a voice: they have a voice. They need to feel empowered to use it and people need to be encouraged to listen.' The books we read as children hold great power in shaping this process, which is why championing children's stories that empower and encourage young girls is so crucial.
'Teamwork, friendship, girl power, courage and loyalty …'
Our Princess Pirates series, part of Willow Tree's brand new chapter fiction titles, perfectly encompasses the concept of girl power. Action-packed, swashbuckling adventures set in a magical island kingdom set the scene for a super heroine series for young readers and one that wholly challenges aforementioned stereotypes. Five strong, confident females take the lead in these stories, with each book shining the light on a focus character. Think of these girls as the antithesis of a typical princess – where their only link to the fluffy, girly associations we have come to depend on are by name only. In summary, their identity, strength and fortitude isn't authorised by their aspirations to find their one true love – a central theme in most princess-based stories. These girls like outdoor pursuits, and to throw self-confidence into the mix, actively seek and relish adventure.
In Book 1, Topaz: The Sunken Treasure, we see the wicked witch Obsidian casting tyrannous spells with an iron fist over her obeying henchmen. Whilst her moral attributes are anything but inspirational, the presence of a foreboding female villain (with echoes to Dodi Smith's iconic Cruella De Vil) is mostly lacking in children's fiction. Enter the lead heroines, as they take on Obsidian's evil prowess, culminating in the rescue of a young boy called Jasper. Where we would typically see the male hero bask in his strength and glory as the secondary female character looks on in admiration, here we have an all-female front row, and action, adventure and excitement are never compromised along the way.
With Mother's Day on Sunday presenting another opportunity to celebrate the strong, inspirational women that raised us, there has never been a better time to shine a light and encourage all communities, genders and ages to raise and progress the gender parity conversation. Sparking a discussion can ignite change that spans further than a single day, week or month. Embarking upon this journey at a young age, through the books we read, choose and are influenced by, is a promising start towards a long road ahead. For Topaz and her fellow Princess Pirates, this begins with an adventure where girl power firmly sits, and stays, centre stage.
By Sarah Hall