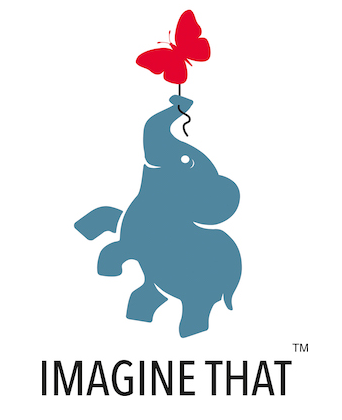 Inspiring children to read, learn play and create.
19th December 2018
Q&A with Monika Filipina
Author and illustrator of our Willow Tree picture book The Bear Who Never Gave Up (released in the USA in October!), Monika Filipina Trzpil is a former winner of the Golden Pinwheel Award for best international children's book and is highly commended in her field.
We caught up with Monika to find out more about the inspiration behind The Bear Who Never Gave Up, a perfect tale to reinforce the importance of determination in the face of adversity.
1. When did you know that you wanted to make children's books?
I loved to draw and to paint ever since I remember. As a child I always wondered who made the drawings in my books? I kept thinking this must be the most amazing job in the entire world. Back then it seemed to me impossible to do this for a living.
2. The 'Bear Who Never Gave Up' reminds us all of the importance of persevering and following our dreams, despite past failures. Where did the inspiration for this story come from?
It was back at university that I started to come up with the idea for this book. We did a lot of observational drawing and I focused on drawing animals and movement in general. I looked at different animals and attended dance classes to draw people dancing. This gave me a lot of ideas of dancing animals and what styles could different animals dance. The whole idea of pursuing a dream came from life really. I believe that everyone is good at something and can make dreams come true. The key is just not to give up 🙂
3. If you could describe Bear in three words, what would they be?
Persistent, gentle and hard-working 🙂
4. What is the best piece of advice you would give to anyone who feels like giving up on their dreams?
Don't give up, maybe your dream is just round the corner. 
5. What is your earliest memory of reading as a child?
My parents reading Winnie the Pooh to me. I loved it. My dad drew all the characters from the book on the wall above my bed for me. 
6. What is your favourite children's book of all time and why?
The title in English would probably be "Green Piglet with Button in his Nose" but I don't think it has ever been translated. It is a wonderful story about bravery and friendship and the fight between good and bad. It had lots of metaphors to the totalitarian countries, but as a child I did not see this and was just touched by the story of brave little piglet and the colourful illustrations.
7. Where is your favourite place to sit and read / draw?
I like to draw most in my attic studio where I have no distractions and read in bed 🙂
8. If you could only choose three items to have beside you as you work, what would they be?
I just looked around my desk  and there is about 100 items as I write this! Tough choice! I would need my computer that is for sure, sketchbook and notebook with things to do.