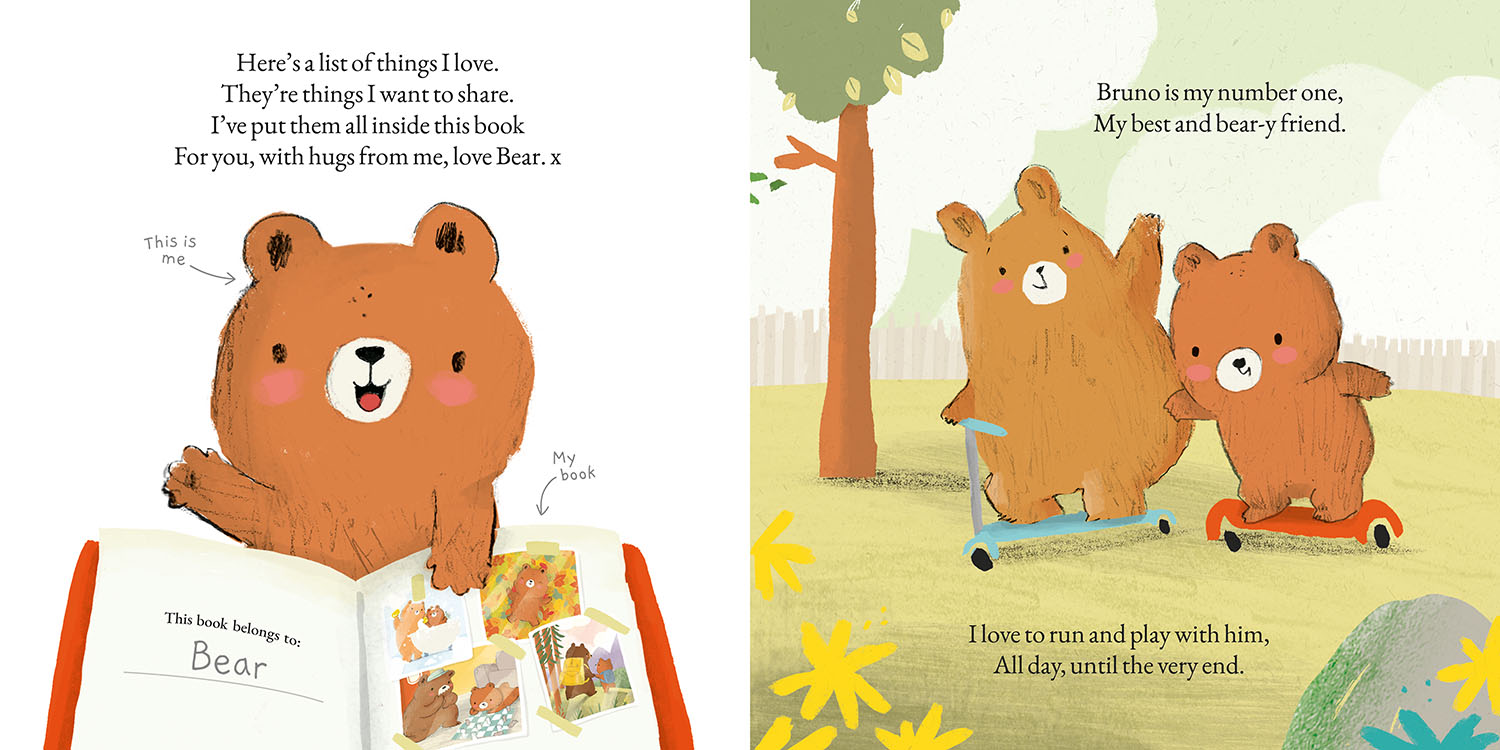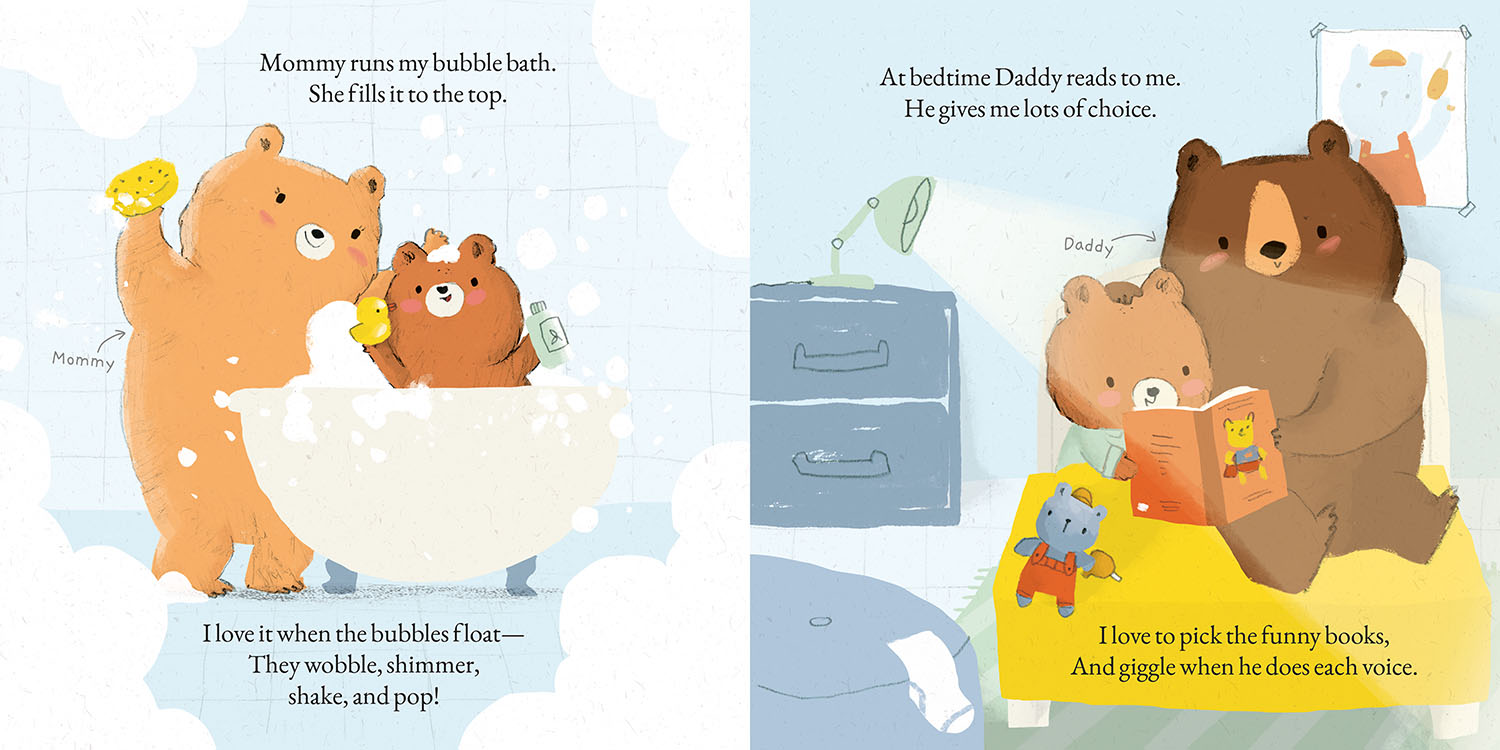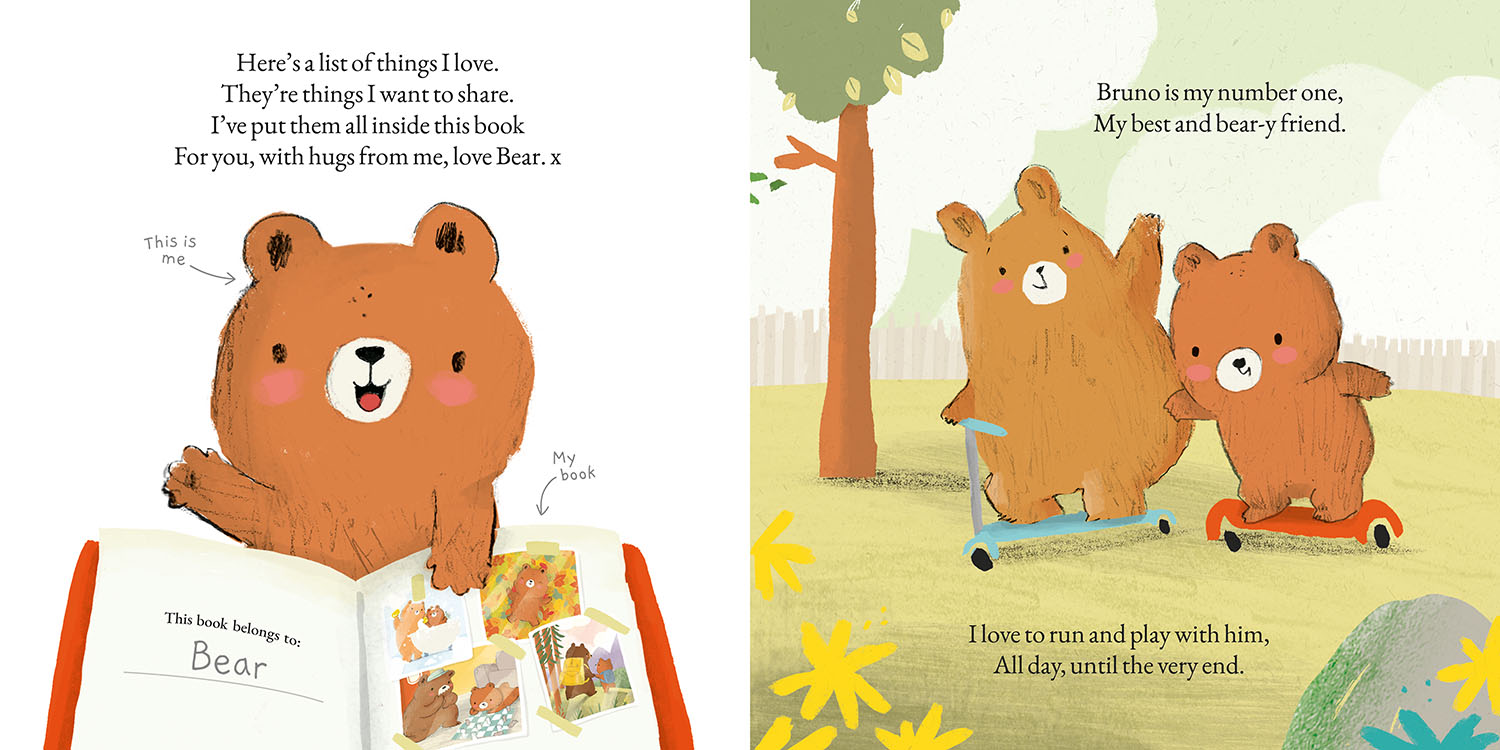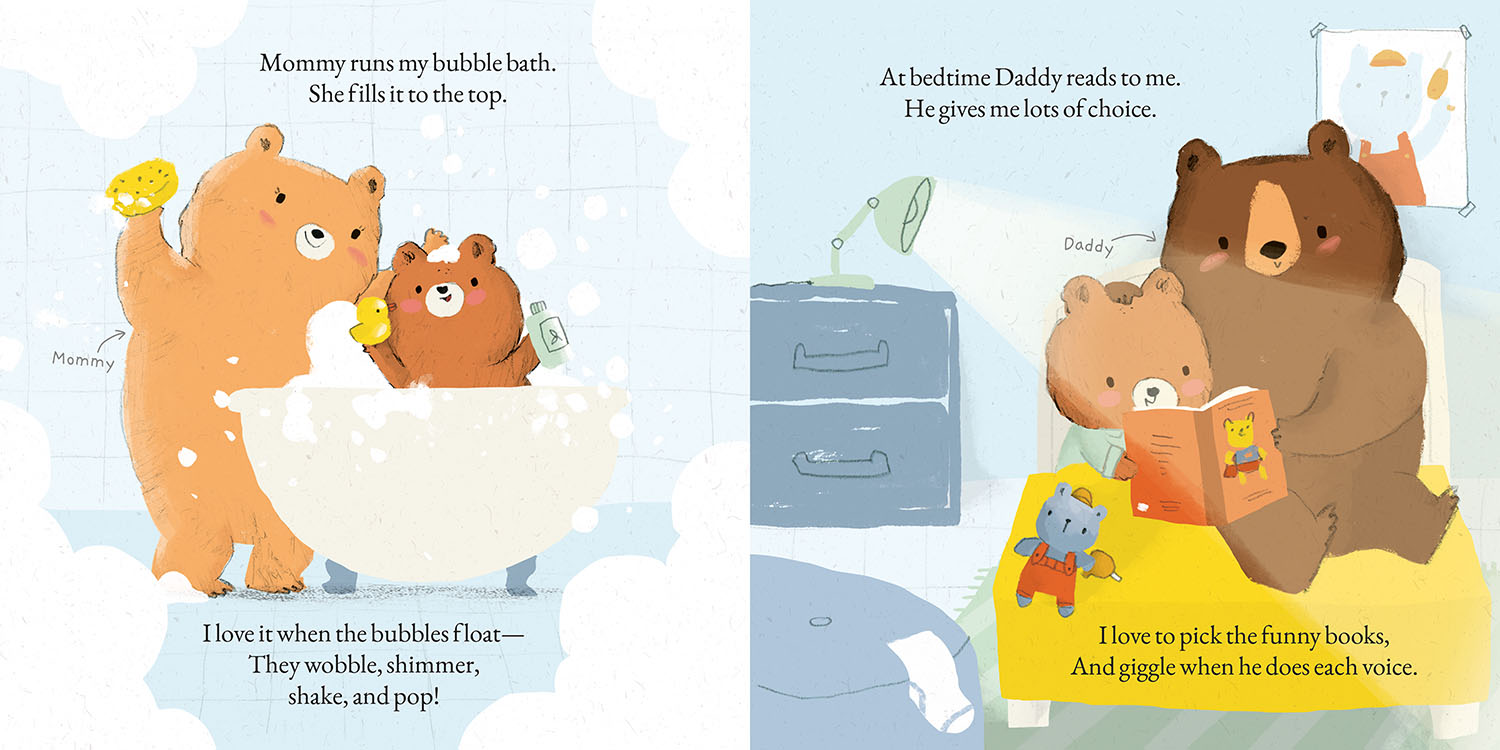 Things I Love by Bear
Illustrator:

Alex Willmore

Author:

Susie Linn
ISBN:

978-1-78958-630-5

Published:

01-Jul-2020
Age:

3 to 5

Price:

$12.99
A rhyming book by Bear, so he can share the things he loves with you.
Bear loves lots of things. There's his everyday love for Mommy and Daddy, Grandma and Grandpa, and his best friend Bruno. But there's room in his big bear-y heart for some other things, too, like wearing his underpants on his head, the funny noise Bruno makes when he toots, and eating ice cream and apple pie.
At the end of the story, children will love responding to Bear's invitation to whisper in his ear to tell him what they love, too. A conversation starting point for a sense of wellbeing.
Buy online
Unique Selling Points
Funny and engaging illustrations by Alex Willmore, illustrator of The Runaway Pea.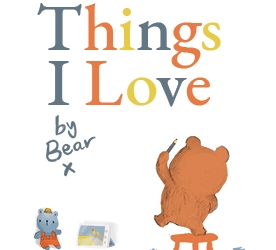 With a wellbeing focus as Bear invites readers to tell him what they love, too.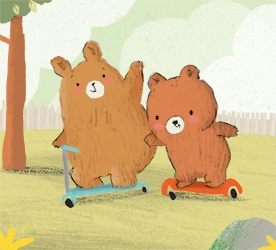 Author: Susie Linn
Susie Linn graduated from Leeds University, UK, with a degree in Creative Arts, studying art and literature. She began her writing career as an author of children's non-fiction, under another name, later spreading her literary wings to write children's picture storybooks.
Illustrator: Alex Willmore
UK-born illustrator Alex Willmore is passionate about character design and likes every outcome to have a real sense of fun. Recognition for his work includes being shortlisted for the Sheffield Book Award in 2017 for his first picture book, The New LiBEARian, while AdoraBULL was shortlisted in 2019. Alex's The Runaway Pea has been nominated for the 2020 CILIP Carnegie & Kate Greenaway Medal. He is author/illustrator of It's MY Sausage.