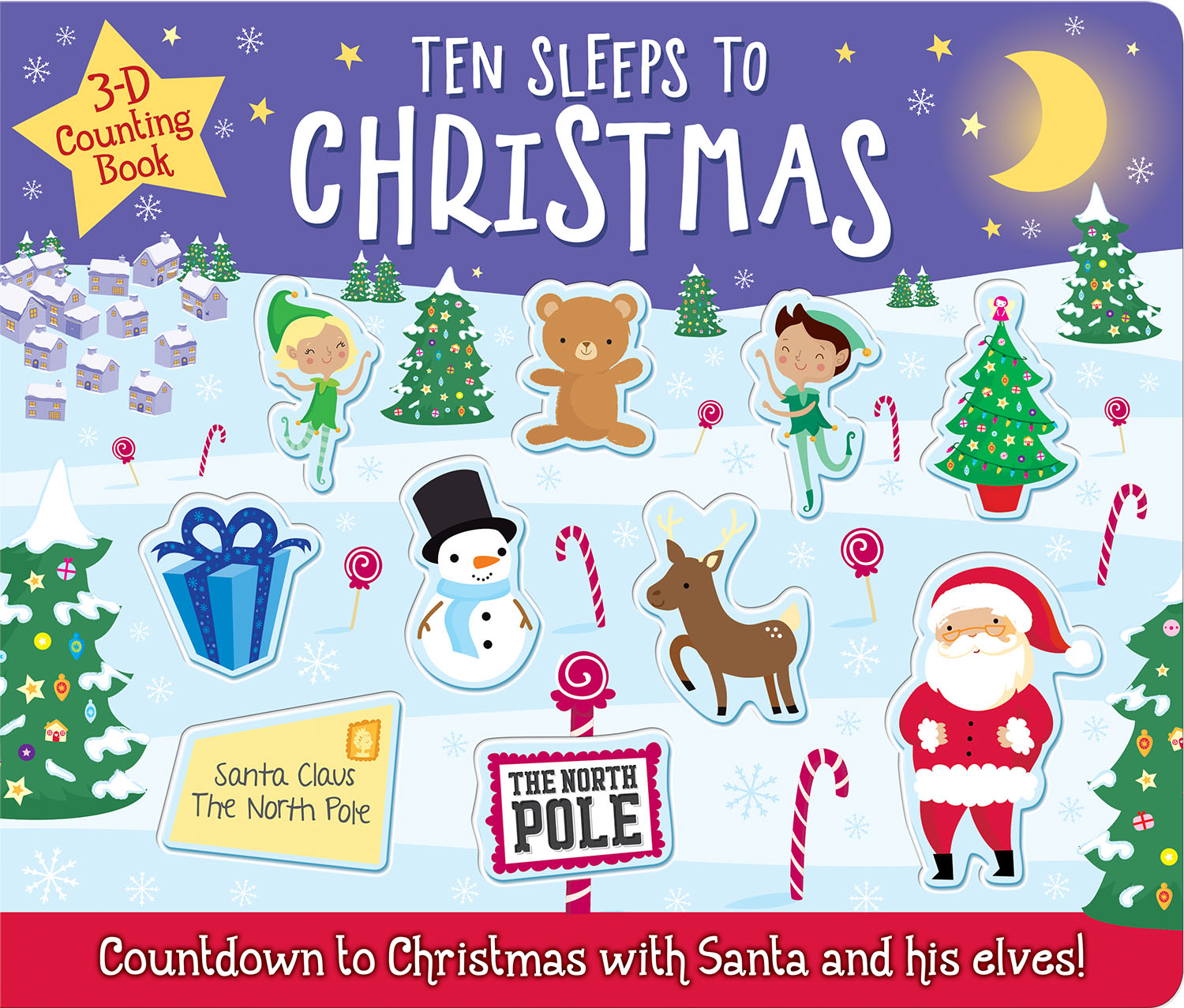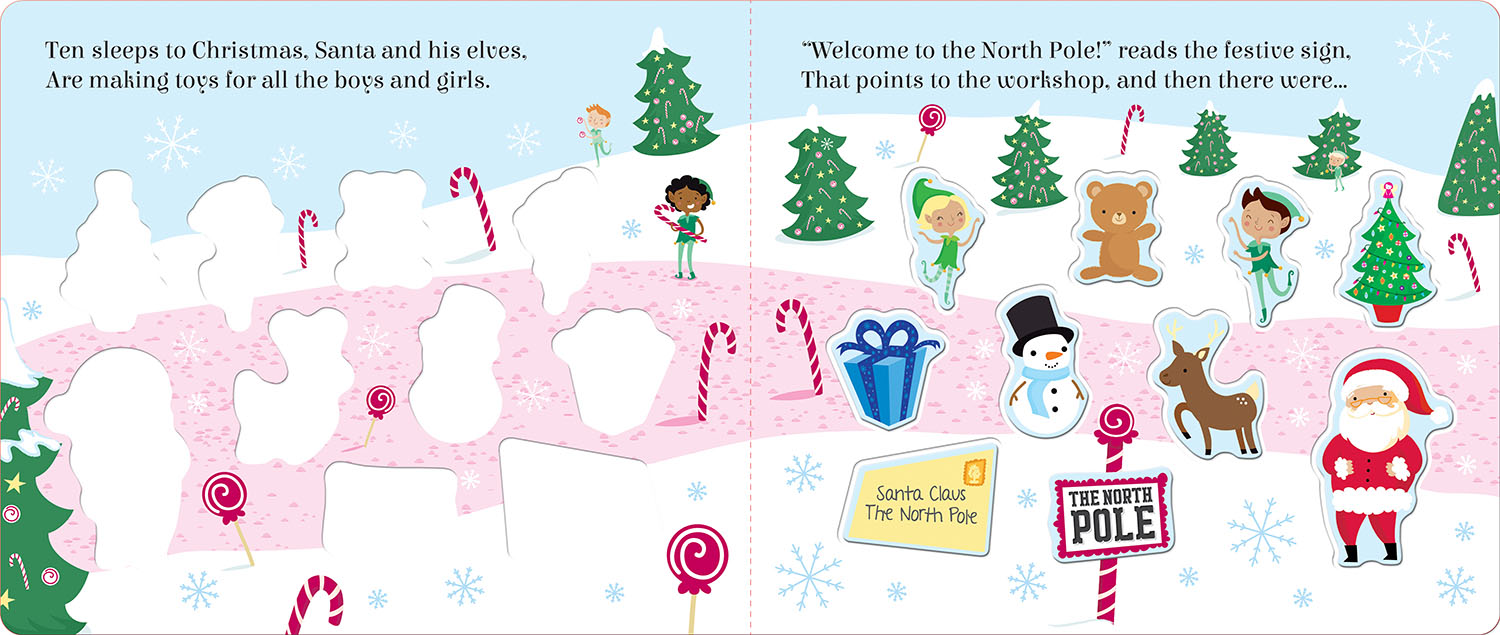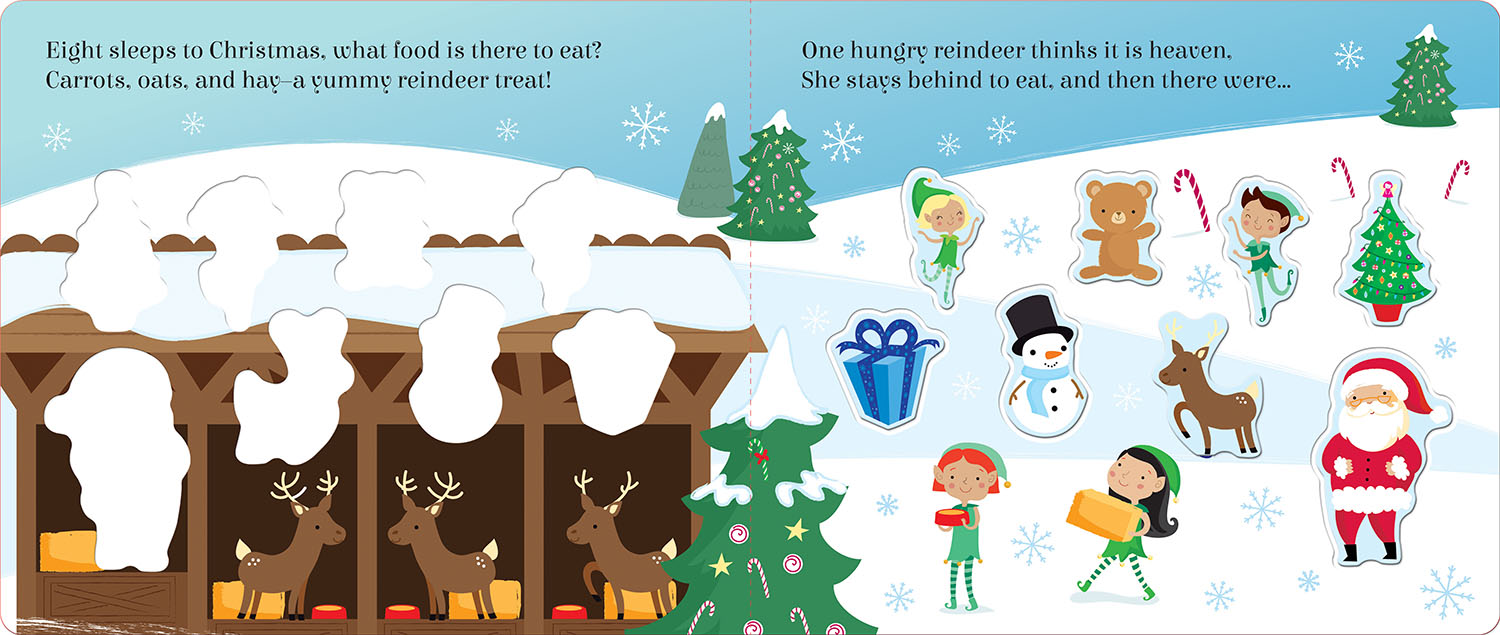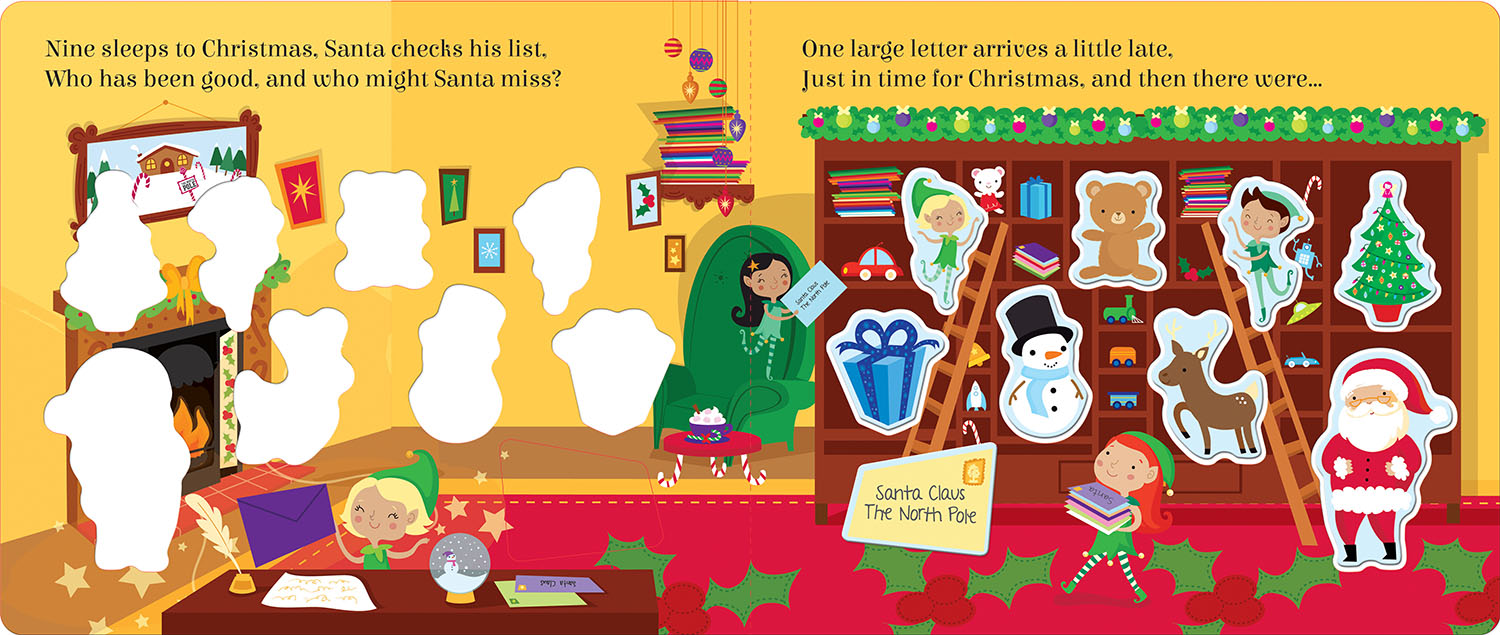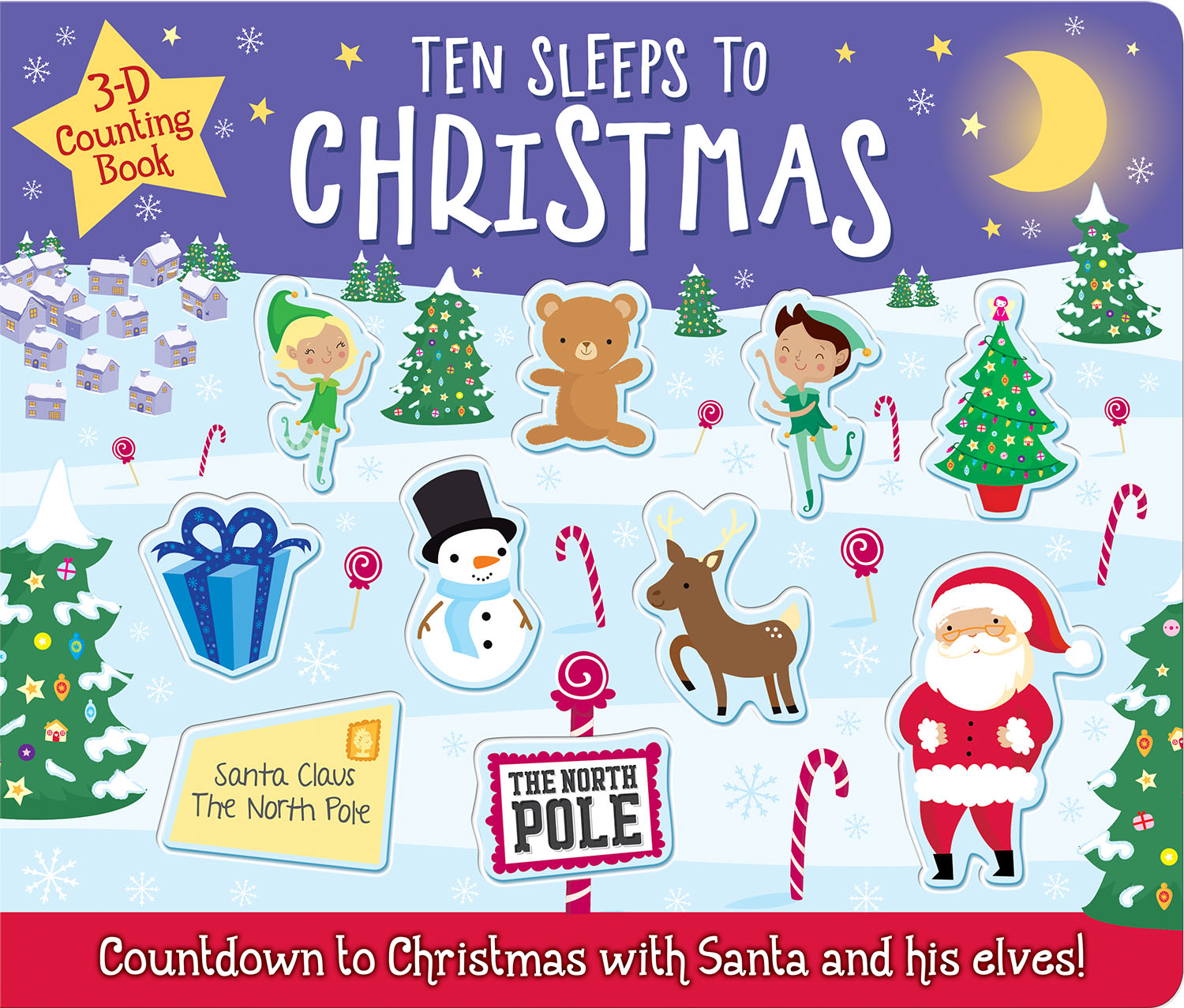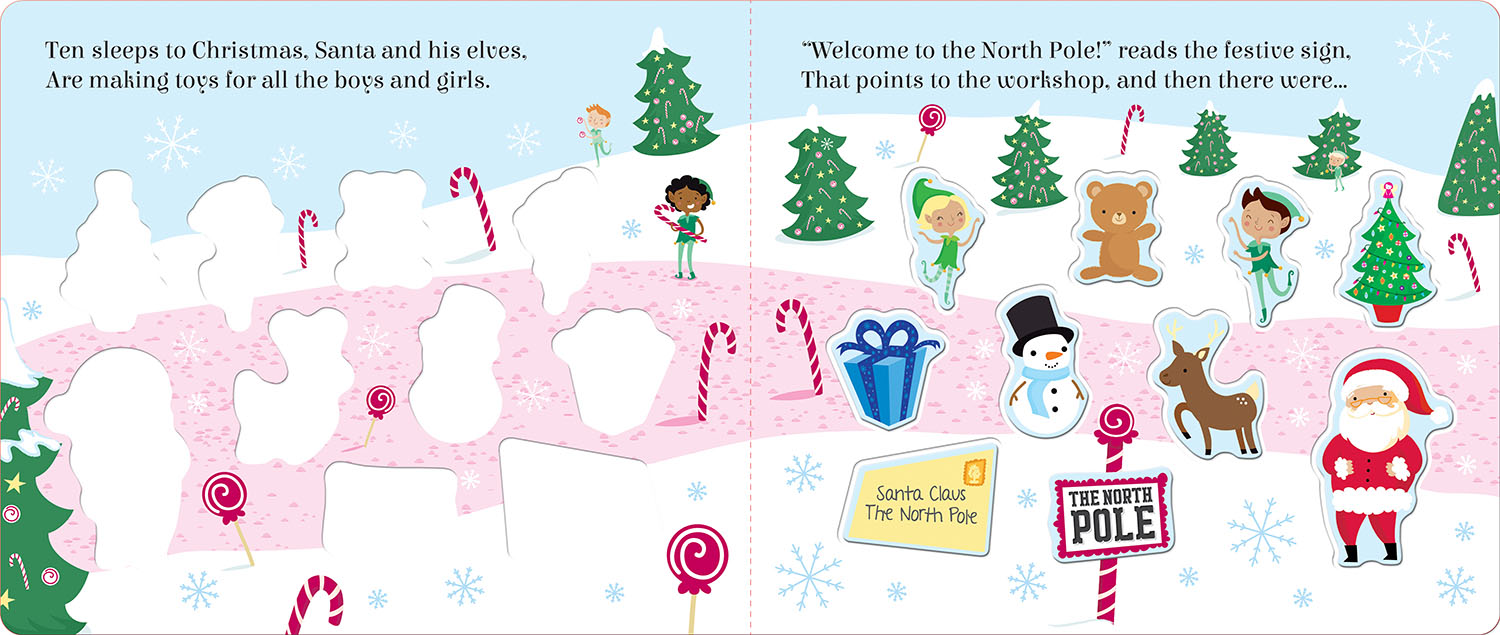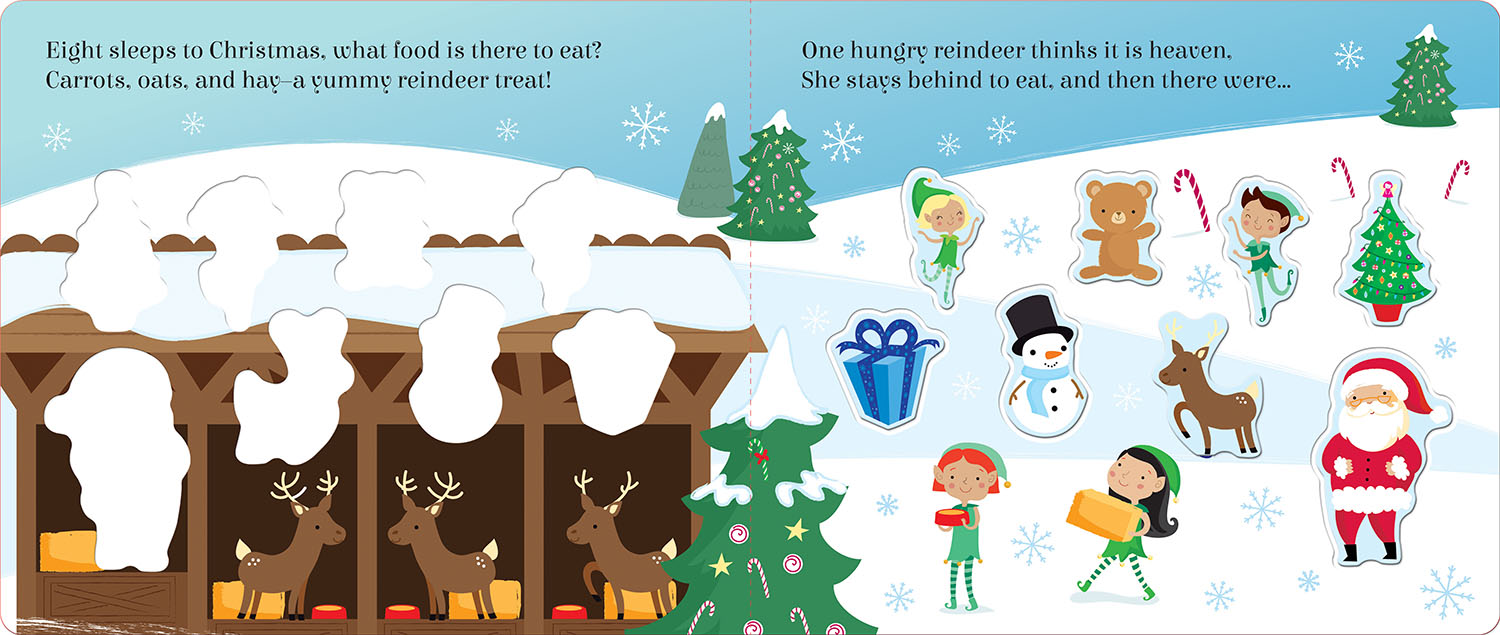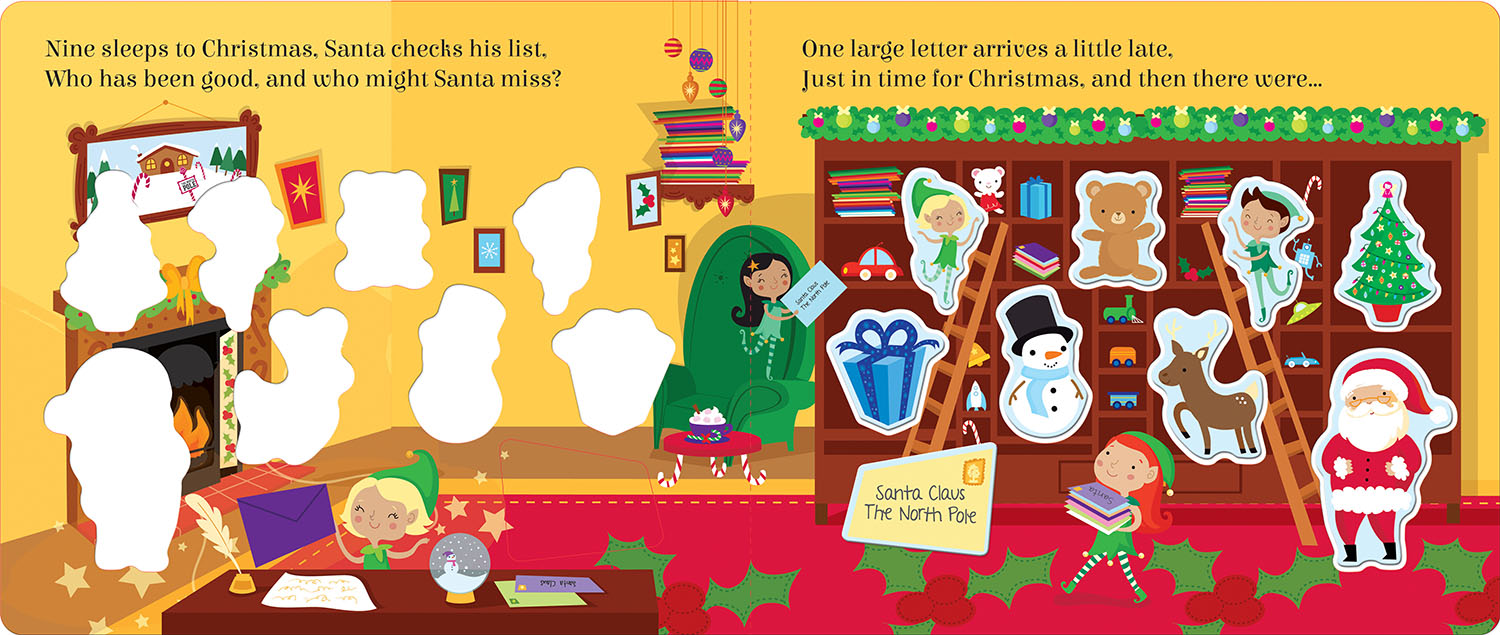 Ten Sleeps to Christmas
Illustrator:

Lauren Ellis

Author:

Georgie Taylor
ISBN:

978-1-78958-192-8

Published:

01-Sep-2019
Ten sleeps to Christmas, Santa and his elves, are making toys for all the boys and girls.
This rhyming counting story book features adorable characters that disappear one-by-one! With each turn of the page, a peek-through festive character disappears, encouraging children to learn to count as they read. With magical illustrations and a fun, rhyming story, "Ten Sleeps to Christmas" will become part of your family holiday tradition, year after year. Ideal for parents to share with children from ages 3 and up.
Buy online
Unique Selling Points
On-trend mermaid and unicorn themes - alongside evergreen fairies and bears - instant best-seller appeal!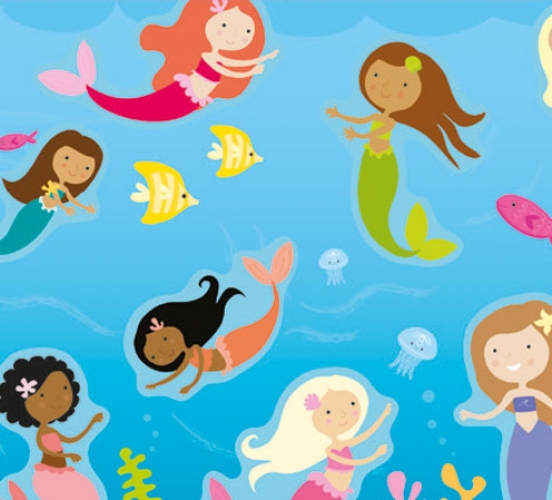 Lots of opportunities for counting from one to ten each time a character disappears.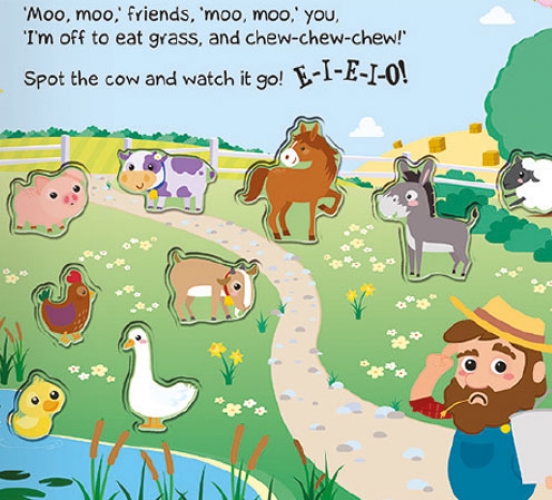 Author: Georgie Taylor
Georgie Taylor has loved reading and writing since she was a child, and now spends her time thinking up and writing stories for lots of children to read. After working in children's publishing for over 15 years, Georgie likes writing stories that encourage children to discover, learn and use their imagination.
Illustrator: Lauren Ellis
Lauren Ellis is a freelance illustrator based in Kent, UK. She specialises in children's books, concepts for animation and, in her words, 'lots of other bits and bobs'! Other than illustrating, her interests include baking, fantasy novels, comic books and Doctor Who.