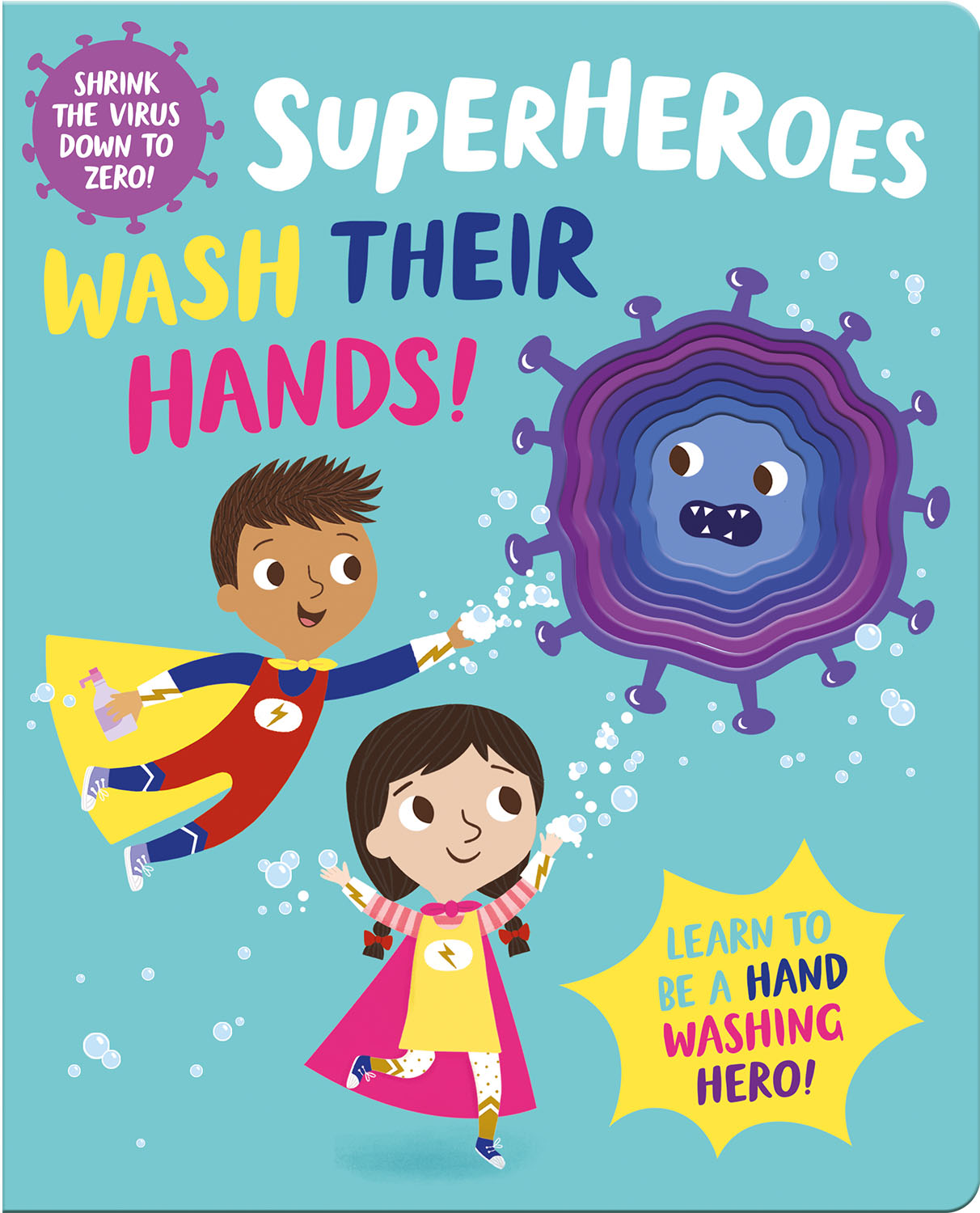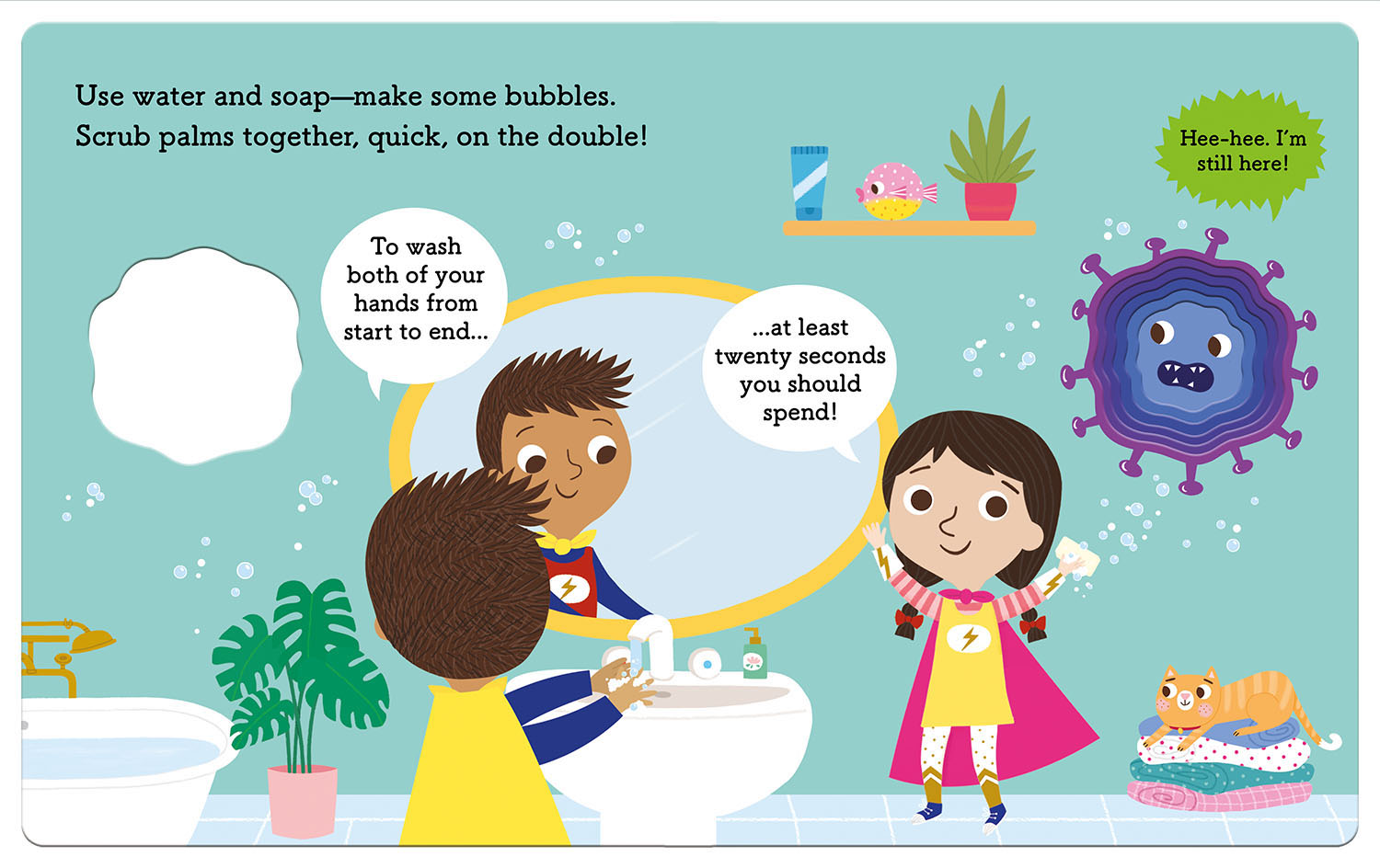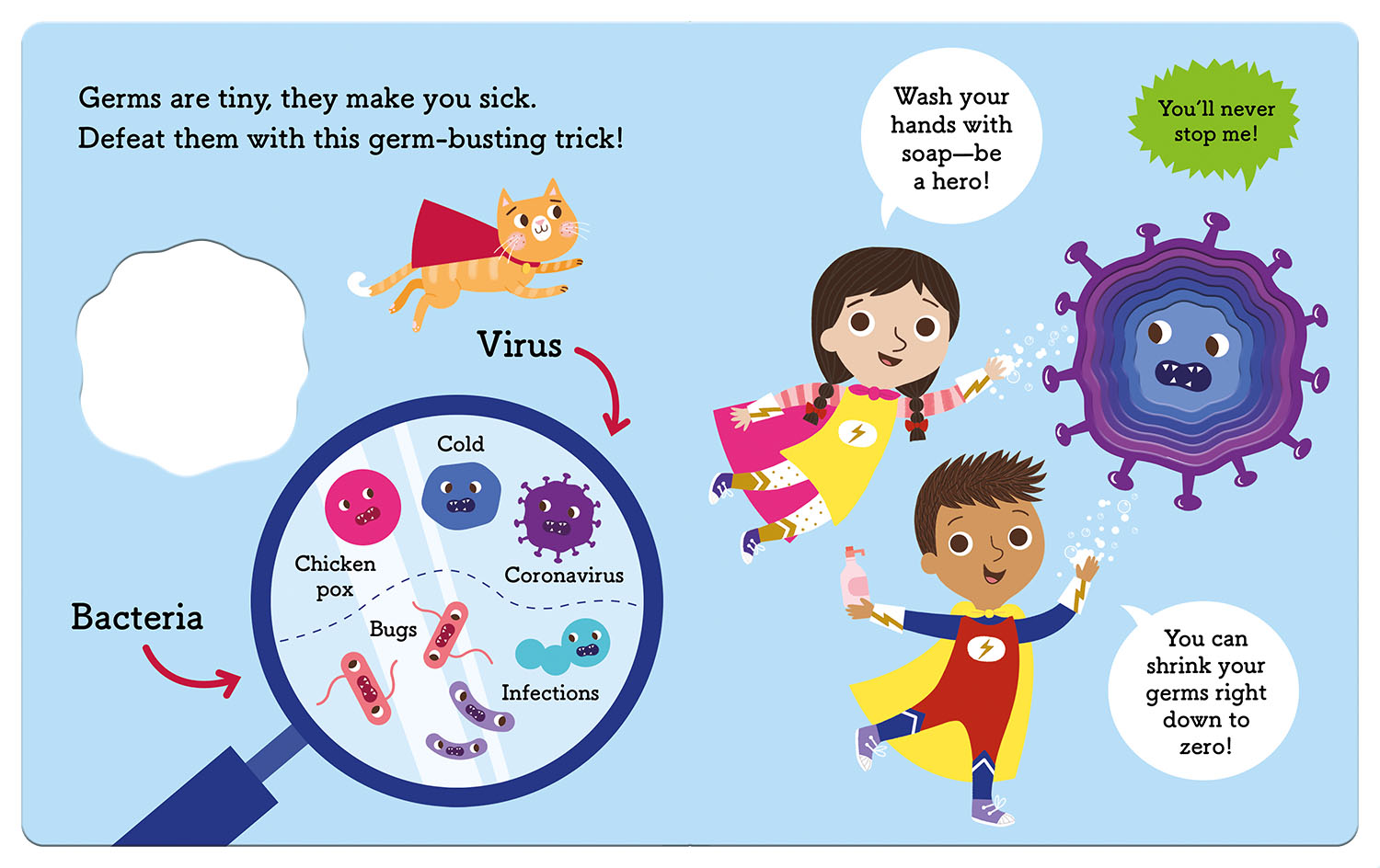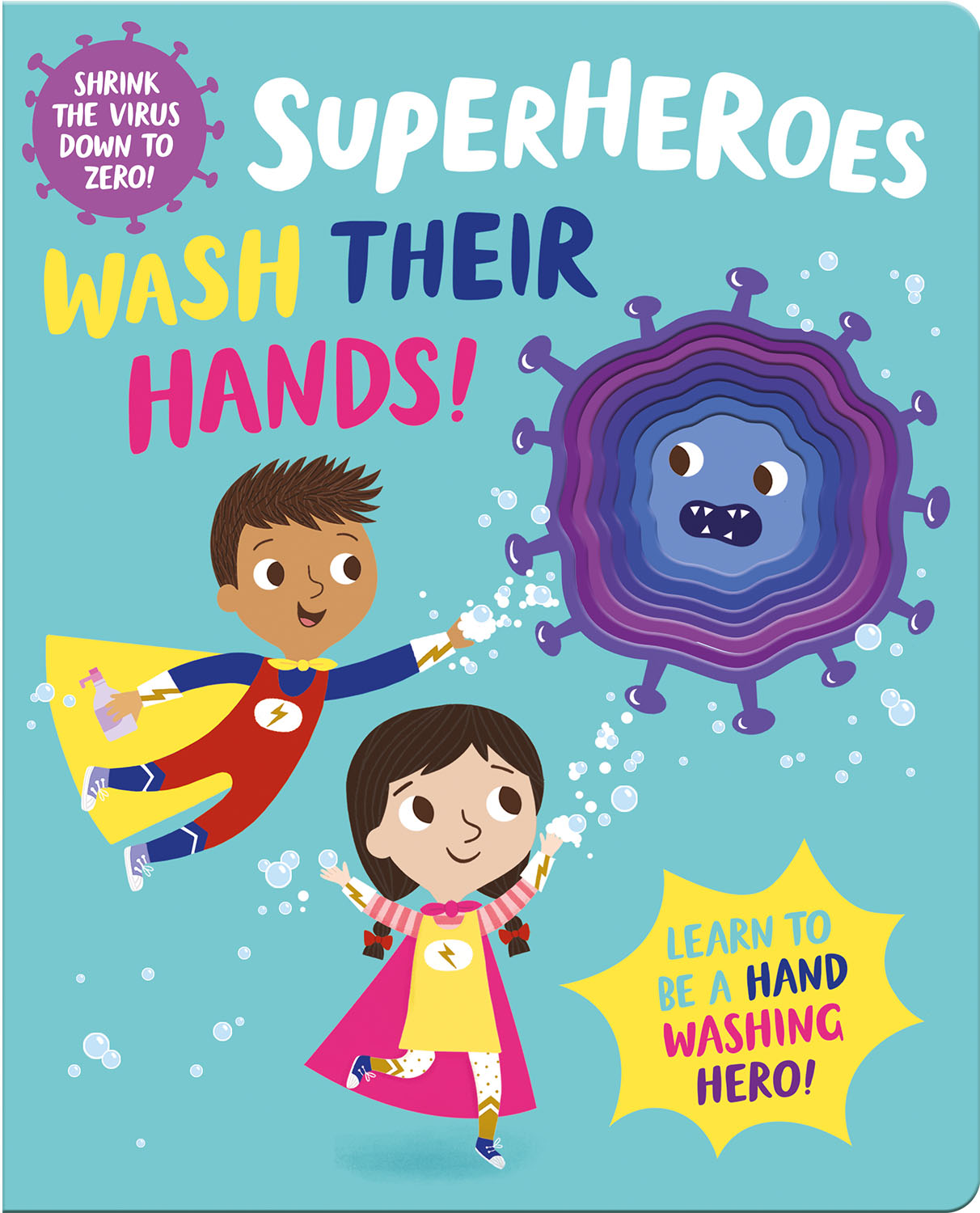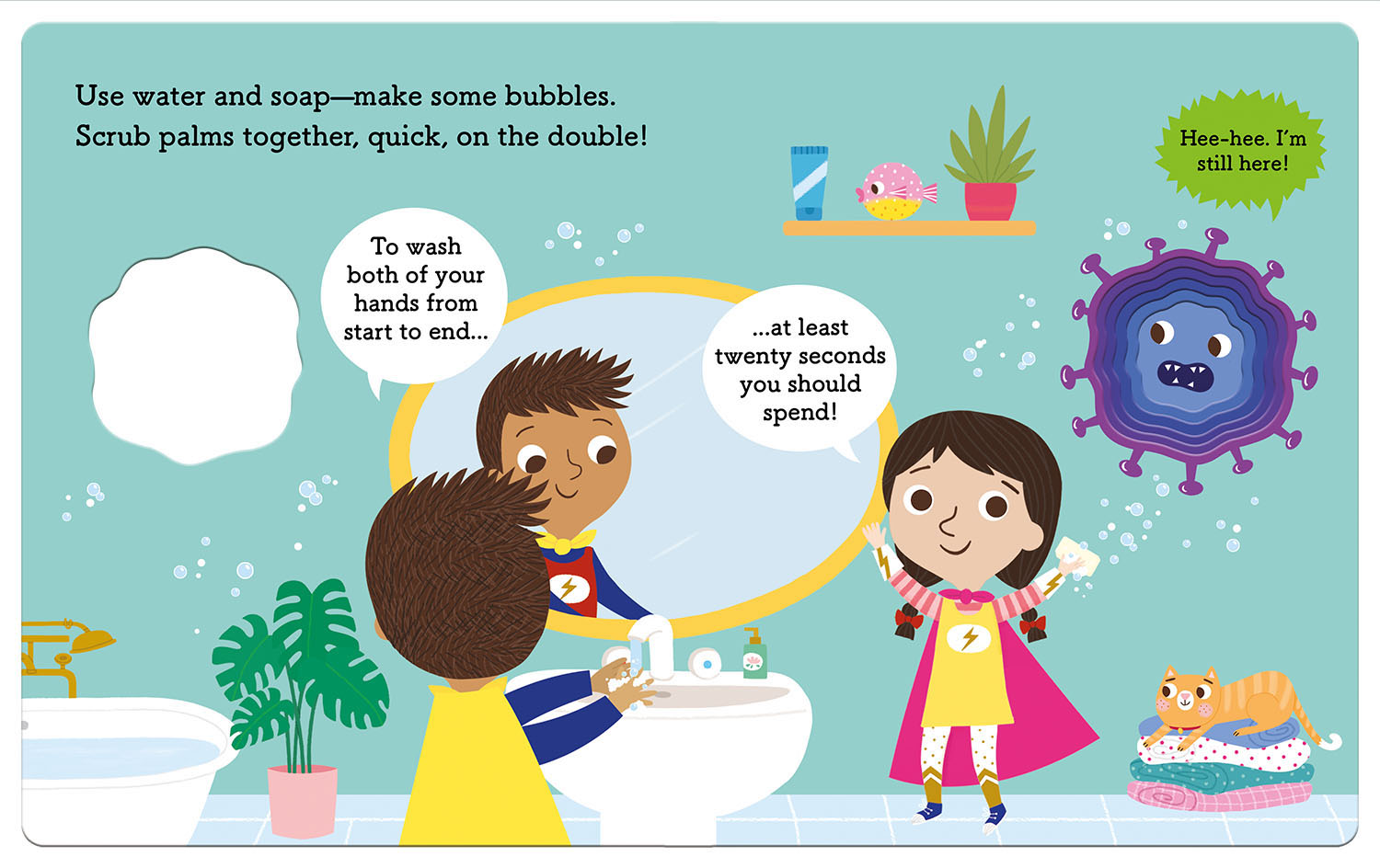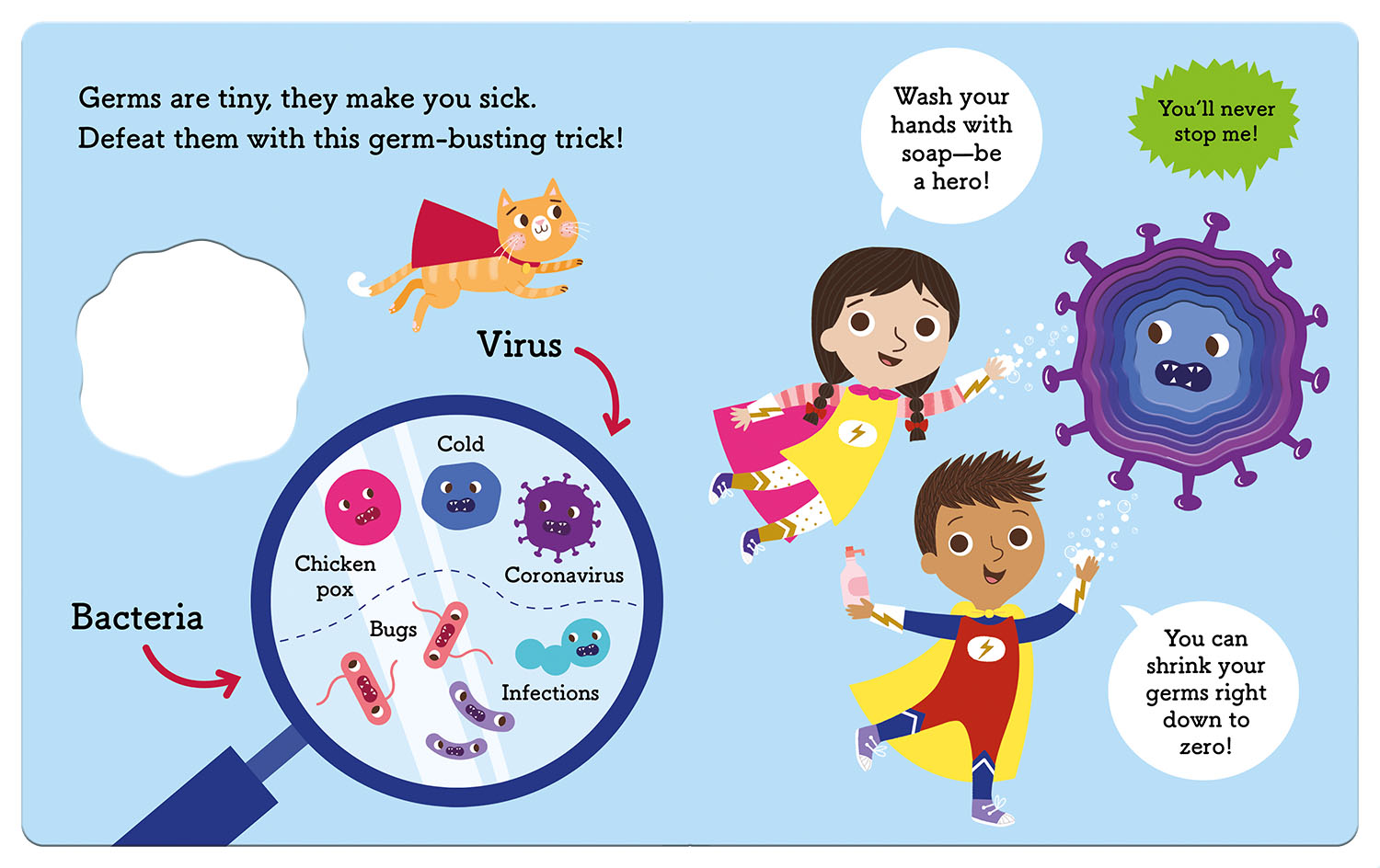 Superheroes Wash Their Hands!
Illustrator:

Kasia Dudziuk

Author:

Katie Button
ISBN:

978-1-78958-967-2

Published:

01-Mar-2021
"Wash your hands with soap-be a hero! You can shrink germs down to zero!"
Learn to be a handwashing hero and defeat germs with this fun die-cut board book. Follow the superheroes as they wash their hands and watch as the villainous virus character gets smaller on each page!
Public health guidelines are cleverly shown in easy-to-follow steps to teach children how to wash their hands effectively to defeat germs. The die-cut virus villain adds a fun visual element, showing how, as each handwashing step is completed, the virus gets smaller and smaller on the pages before finally disappearing when hands are properly clean. Advice at the end of the book reinforces why handwashing is so important to fight germs, and encourages children to develop an effective handwashing routine with confidence.
The rhyming text and eye-catching illustrations keep children engaged, making this book an excellent resource for parents, care givers, and educators to help children learn an effective handwashing routine.
Buy online
Unique Selling Points
Introduces first experiences and big steps for babies and toddlers.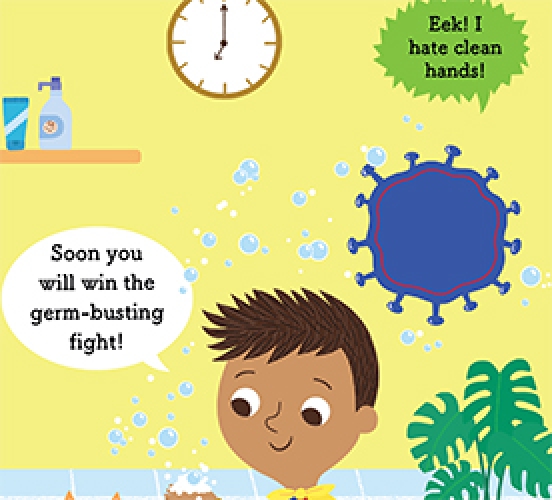 Rhyming text, framed within a Superhero Toddler narrative makes learning about first experiences fun.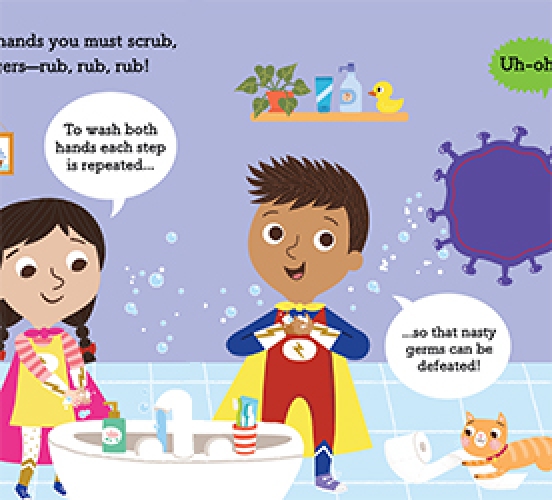 Author: Katie Button
Katie began working in publishing as an illustration agent, working with many talented children's book artists. After a few years, Katie started working as an editor for a children's picture book publisher and has been writing children's books ever since.
Illustrator: Kasia Dudziuk
Kasia is a children's illustrator and designer based in London, England. She graduated with an Illustration degree from Falmouth University of Arts and also studied at the Sorbonne University in Paris. She is an avid reader of fairy tales and enjoying creating whimsical illustrations of children and animals.