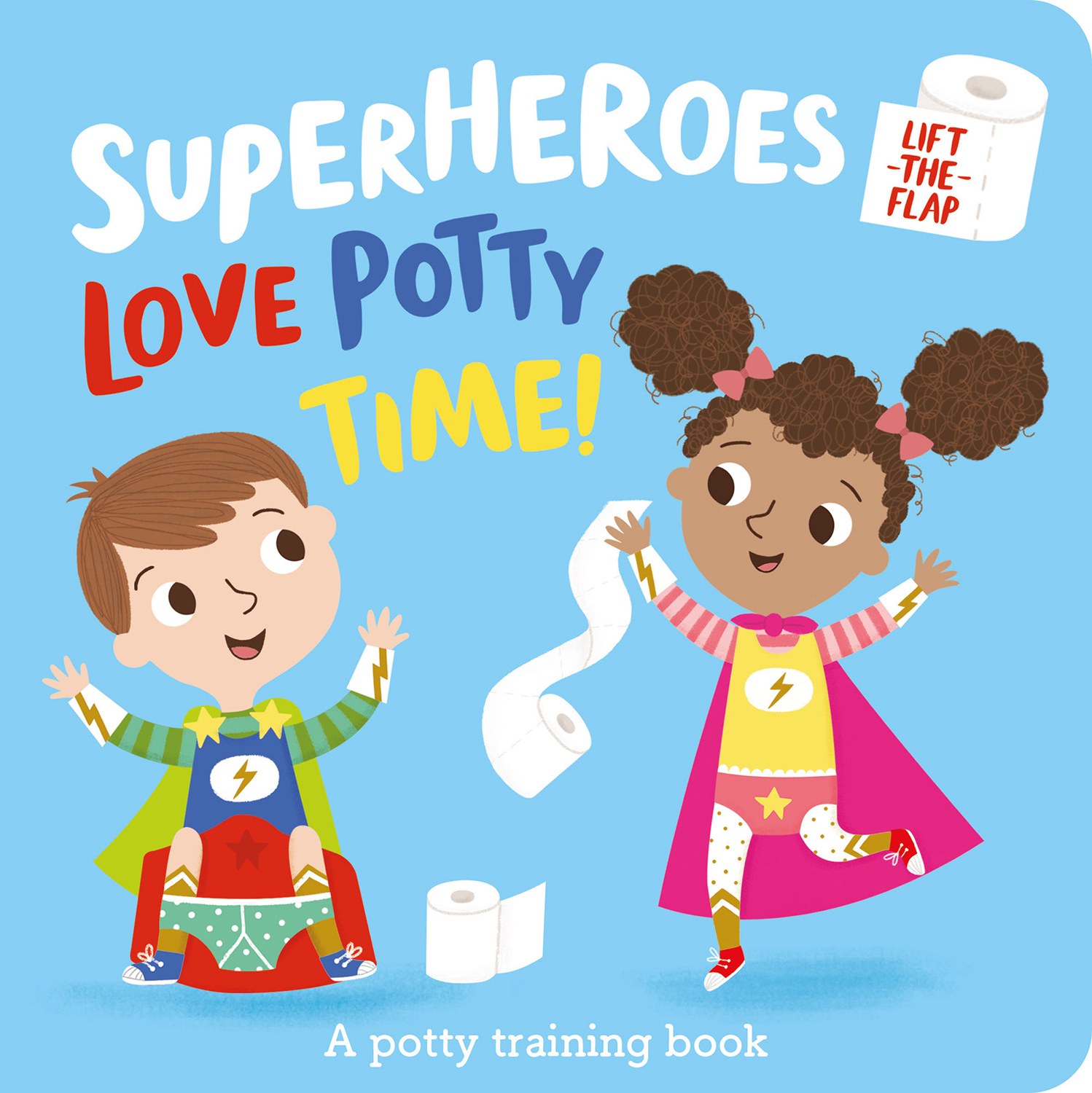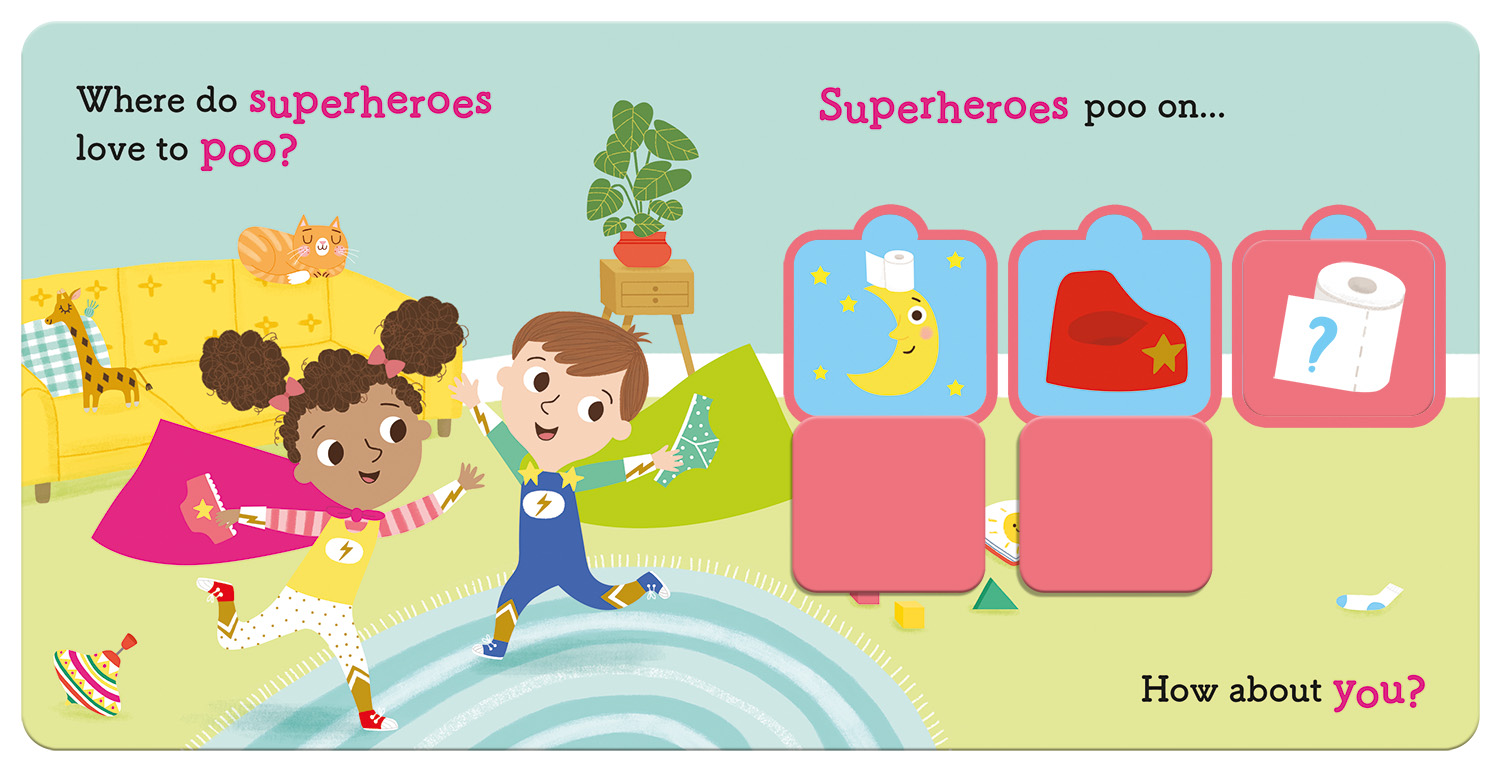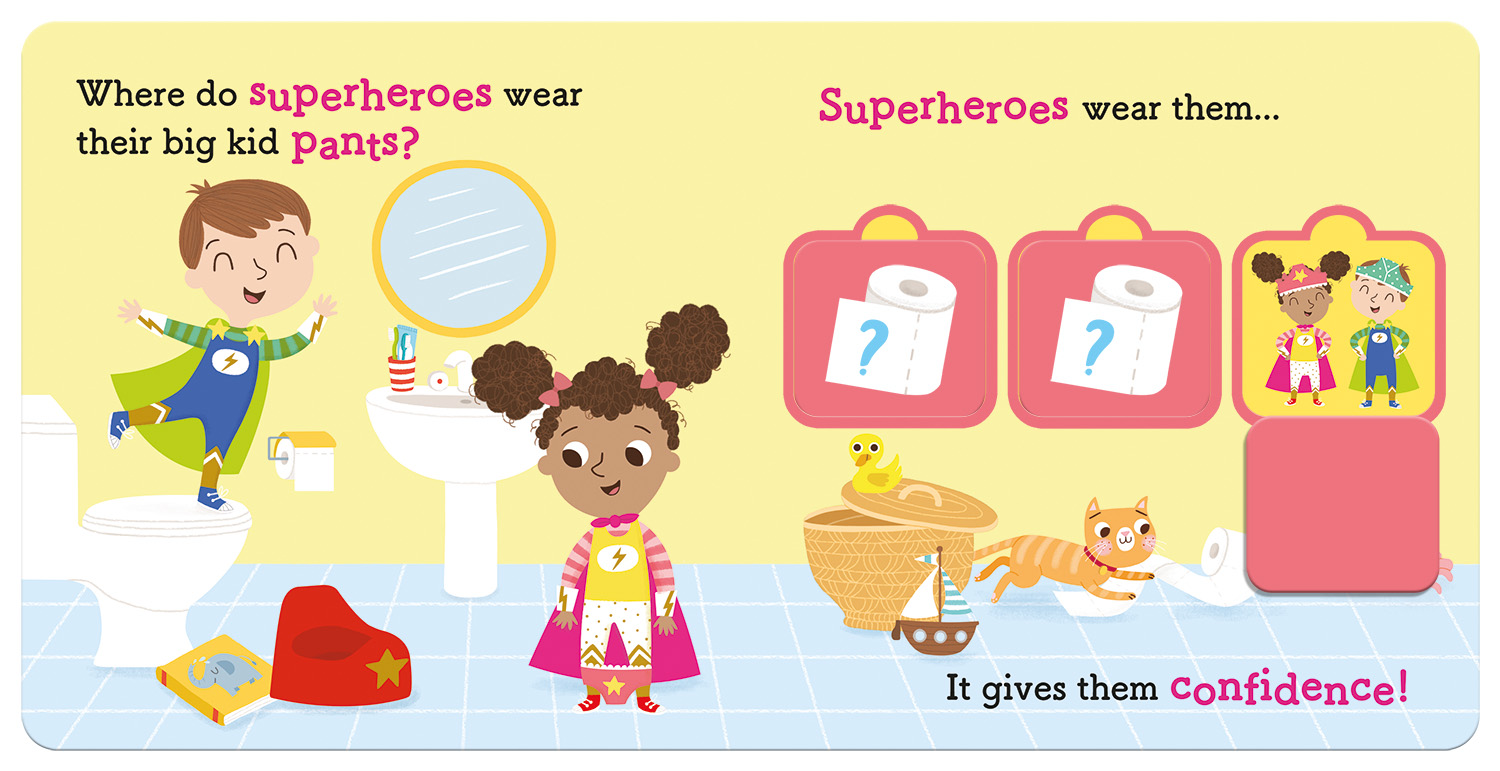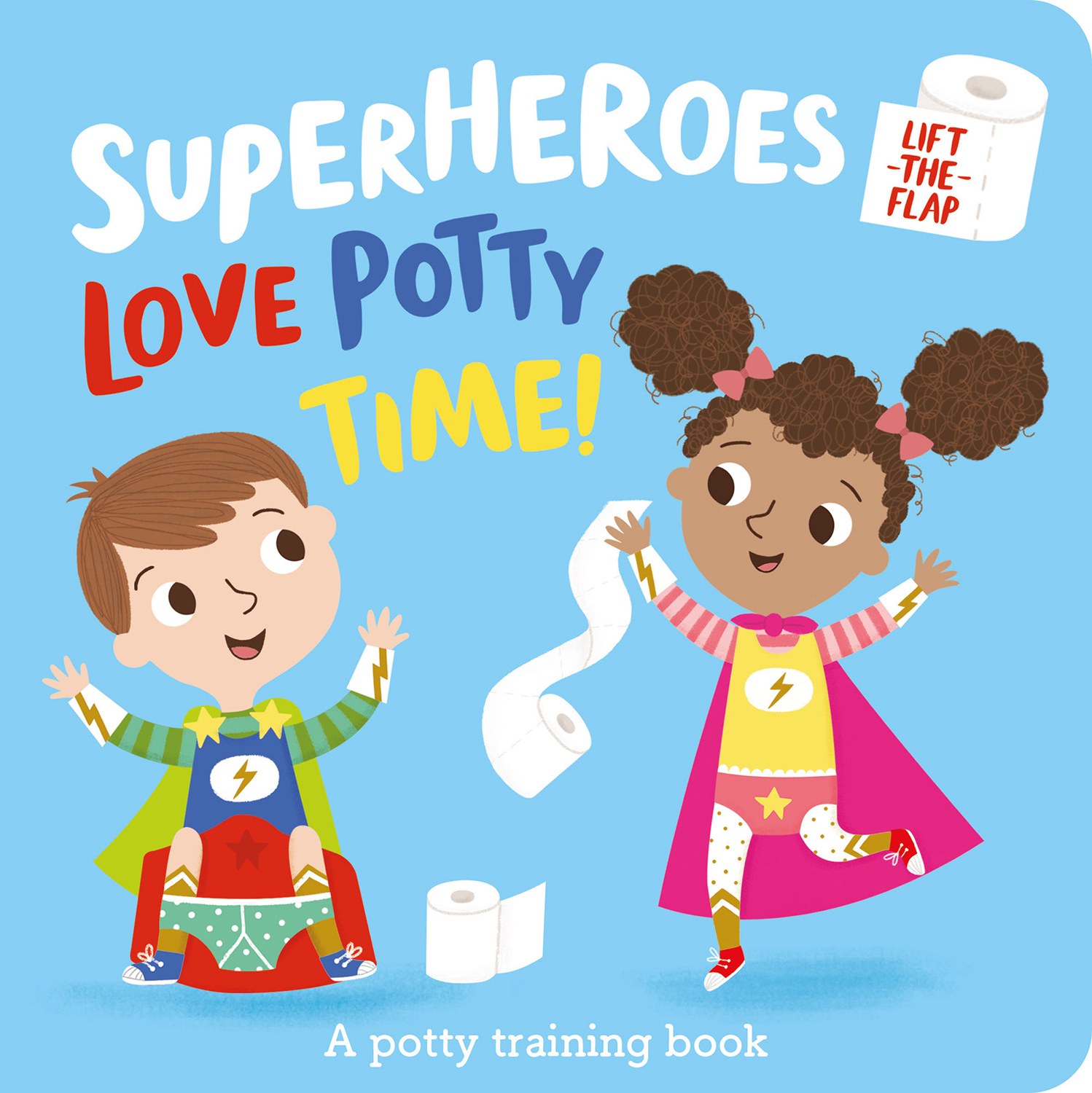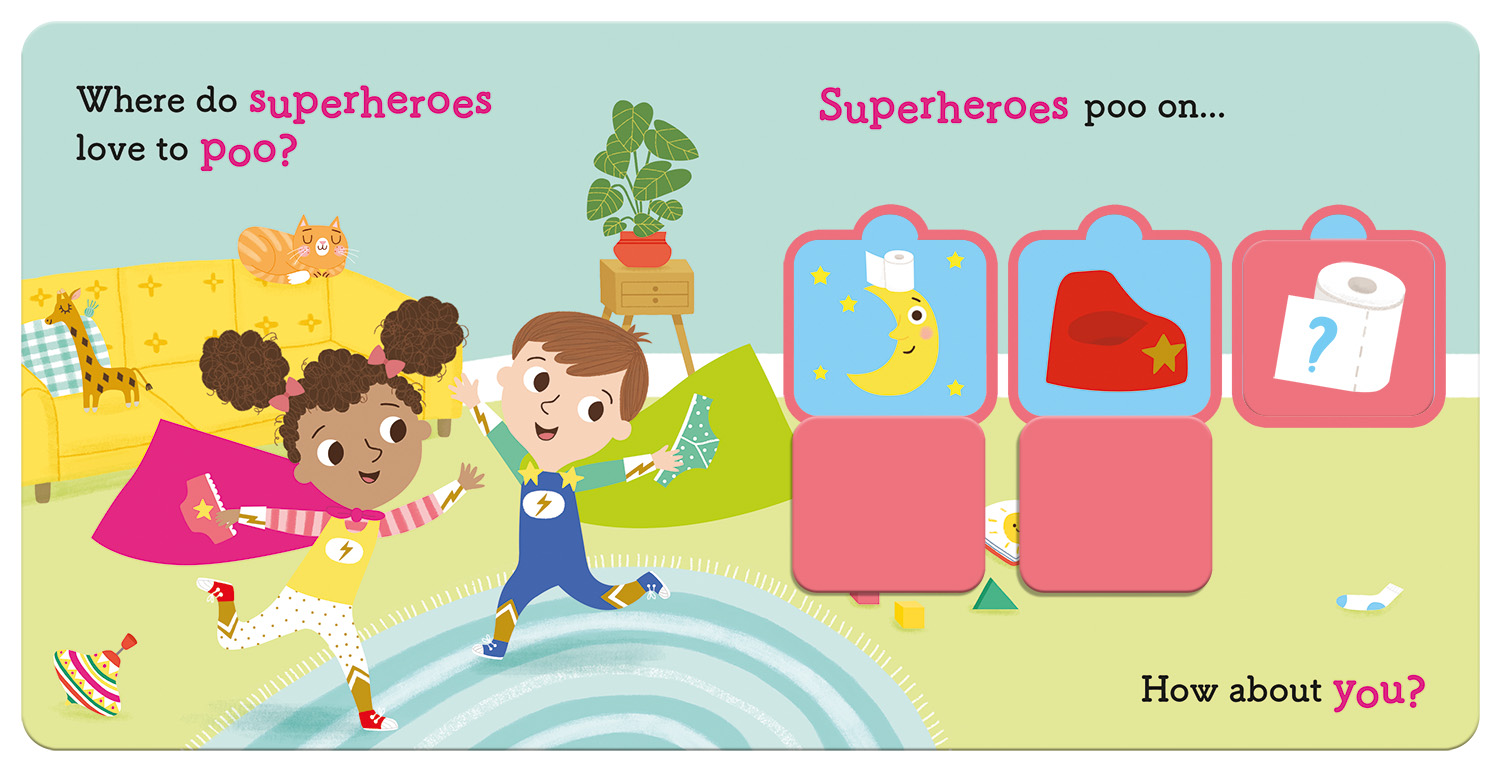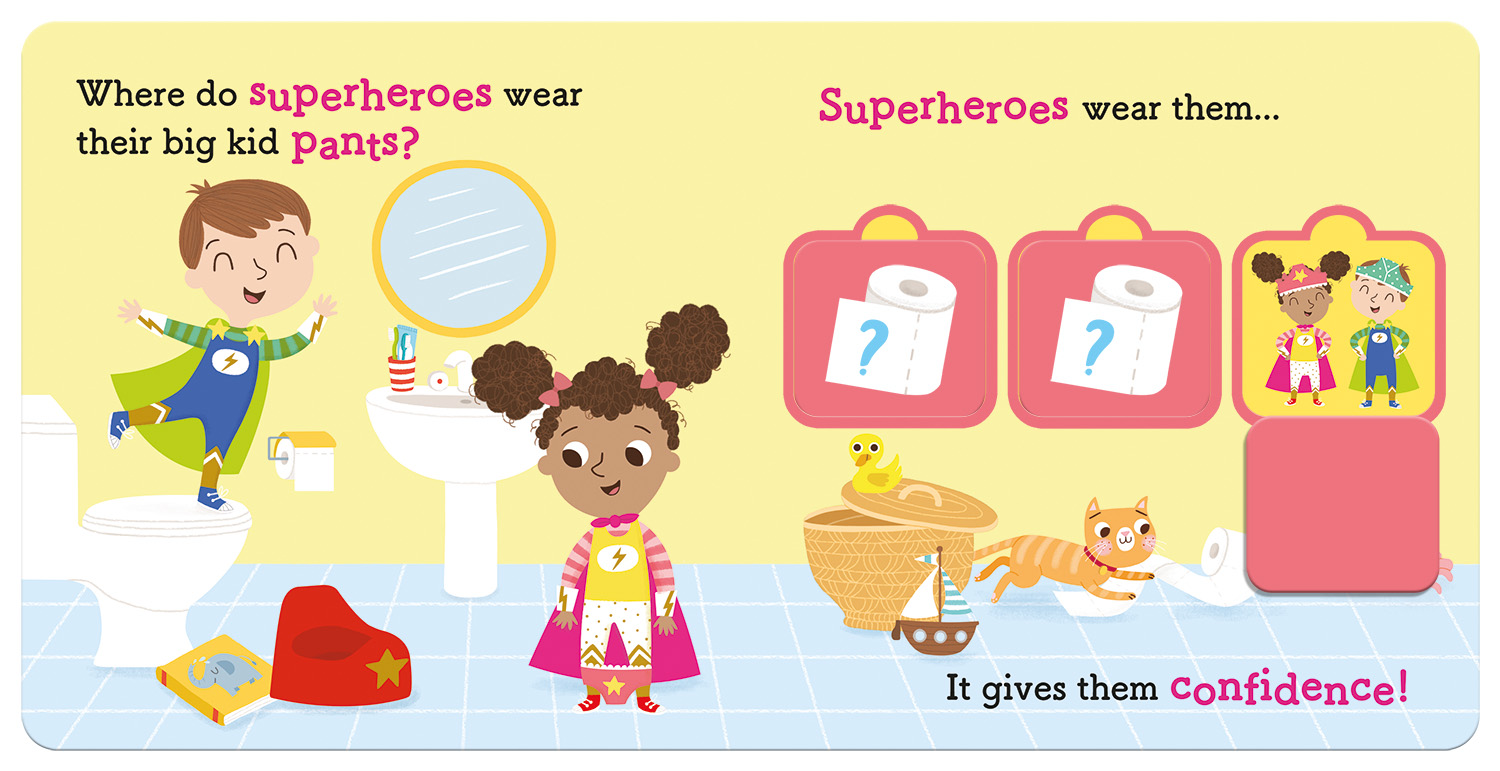 Superheroes LOVE Potty Time!
Illustrator:

Kasia Dudziuk

Author:

Amber Lily
ISBN:

978-1-78958-642-8

Published:

01-Oct-2020
A potty training book for super toddlers! Reassure and encourage your child to use the potty with confidence with this fun and friendly book!
Help the superhero toddlers on their potty-training adventure. Do superheroes poo on the Moon or on the potty? Do they wear their pants on their heads? By lifting the flaps to choose what happens next on each page, children help the superheroes learn all about potty-training in a fun and interactive way. This book is perfect for children beginning their potty-training journey and taking their first big steps towards toilet training with confidence.
"Toddler" is a term used to describe children aged 12-36 months. These months are a time of great physical, emotional and social development. The average age that a child begins potty training in the US is between 18-36 months. Potty training should begin when a parent determines their child is physically and emotionally ready to focus on taking this big step.

Buy online
Unique Selling Points
Humorous picture options on each page makes learning big steps fun and interactive.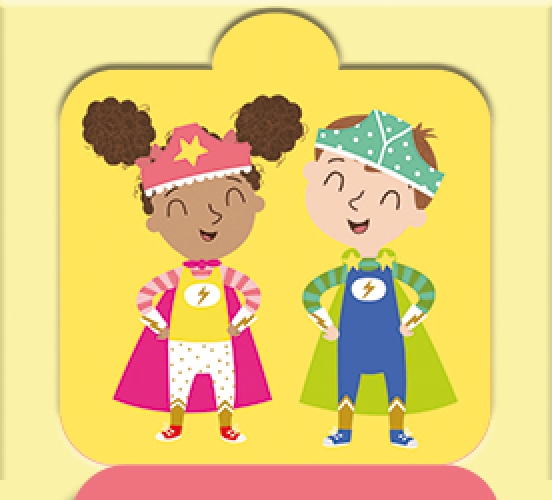 15 lift the flaps promote learning with options to choose from.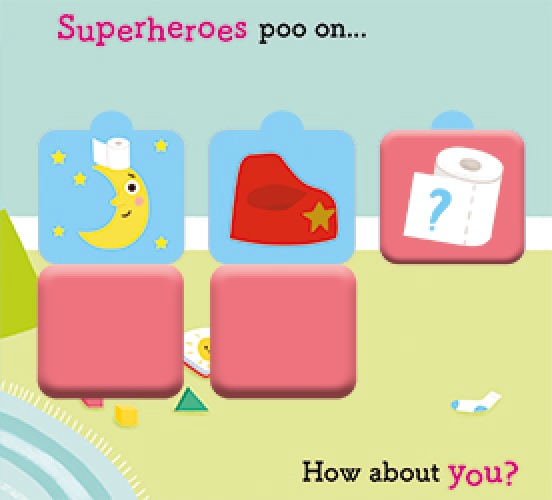 Author: Amber Lily
New author Amber Lily added her charming, child-friendly voice to the world of children's publishing during an internship. Amber loves onomatopoeia, has an ear for rhyme and freely admits to sniffing the occasional book!
Illustrator: Kasia Dudziuk
Kasia is a children's illustrator and designer based in London, England. She graduated with an Illustration degree from Falmouth University of Arts and also studied at the Sorbonne University in Paris. She is an avid reader of fairy tales and enjoying creating whimsical illustrations of children and animals.