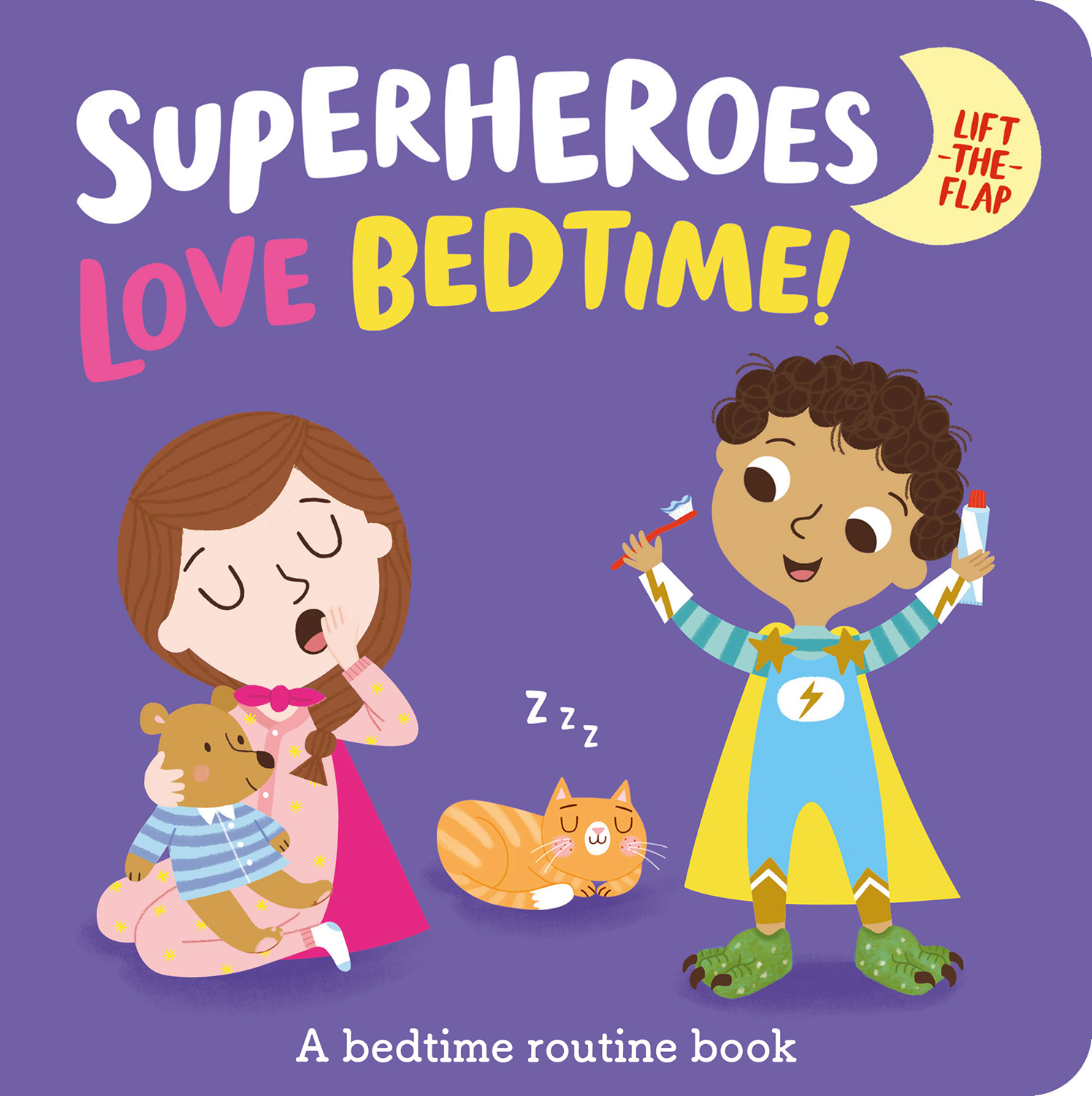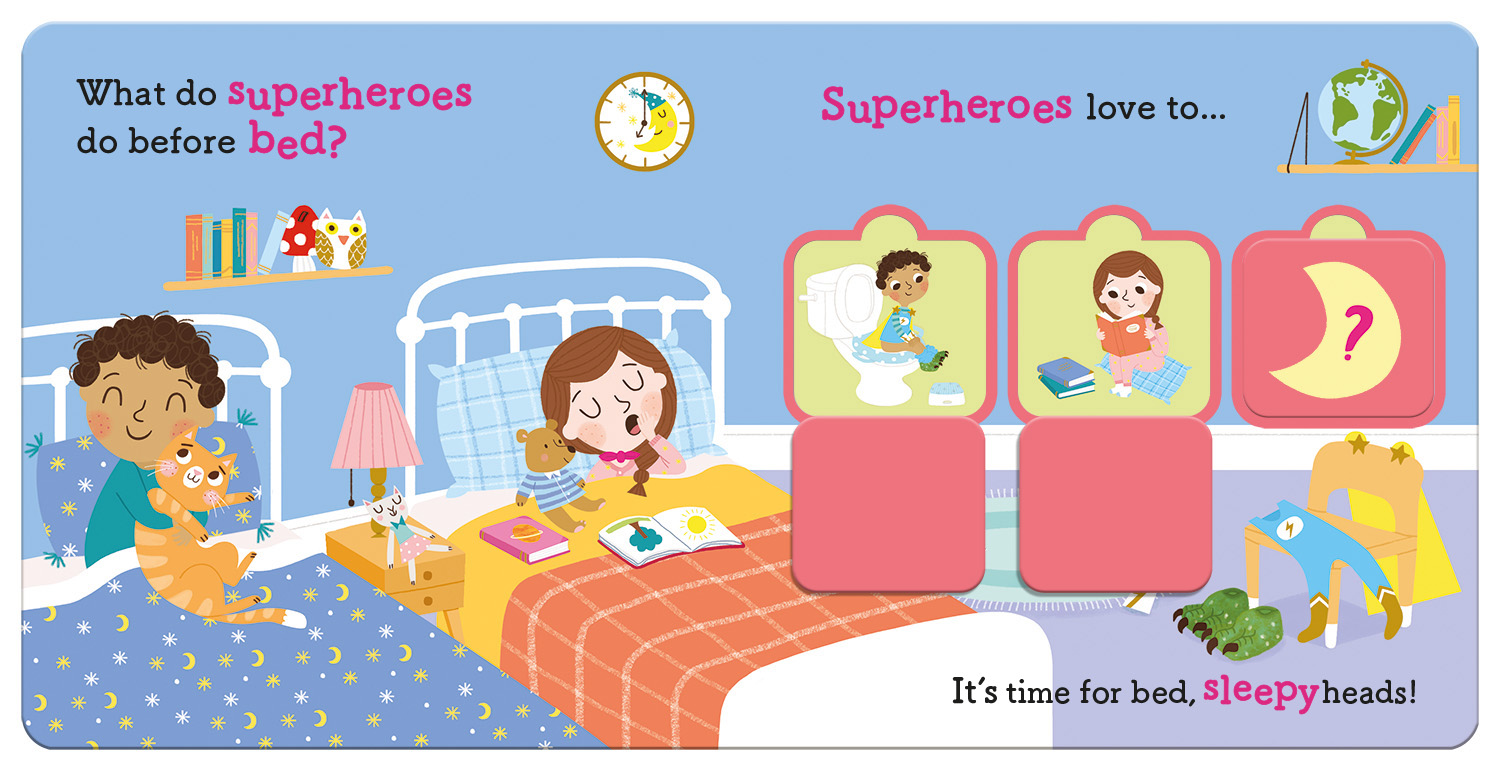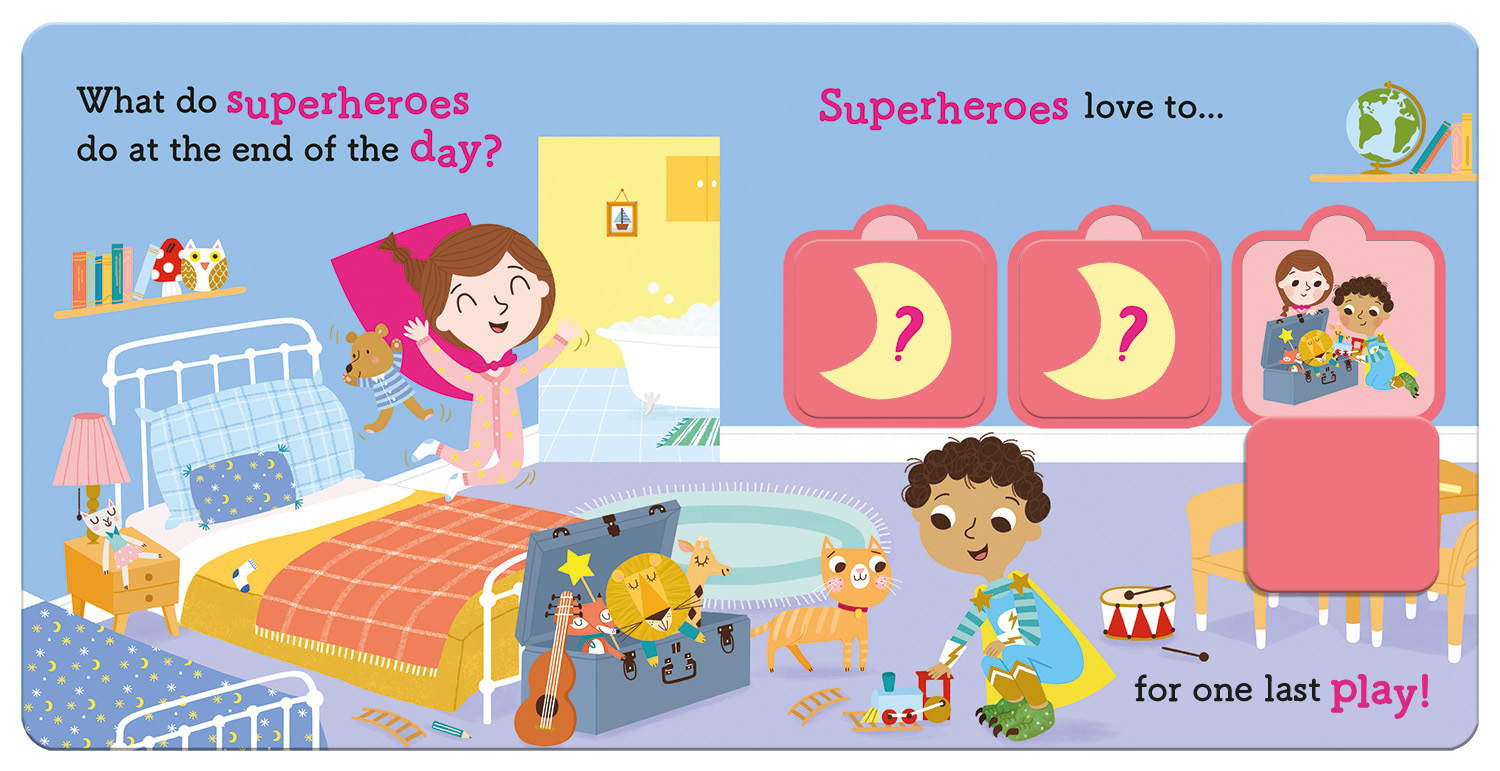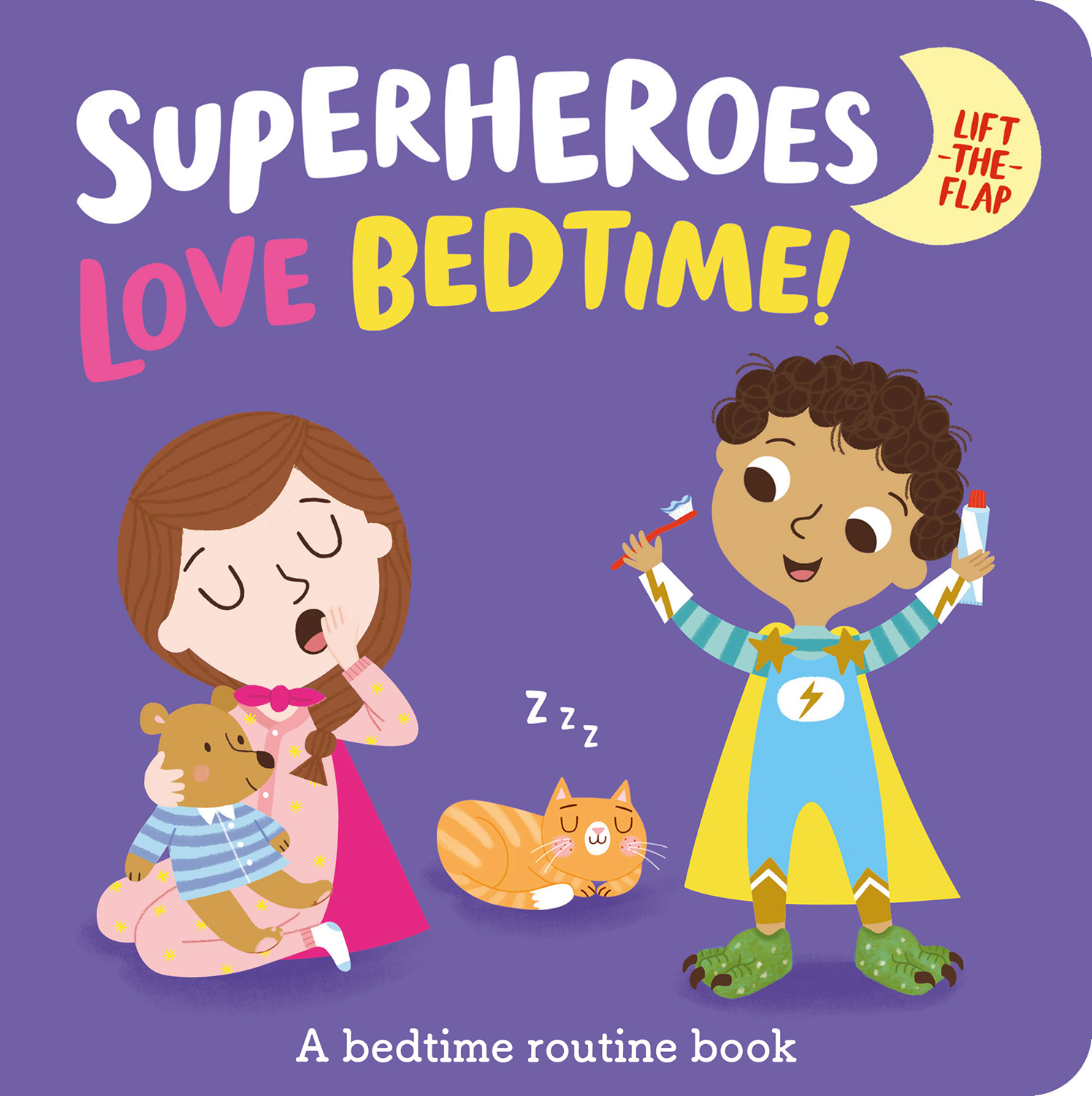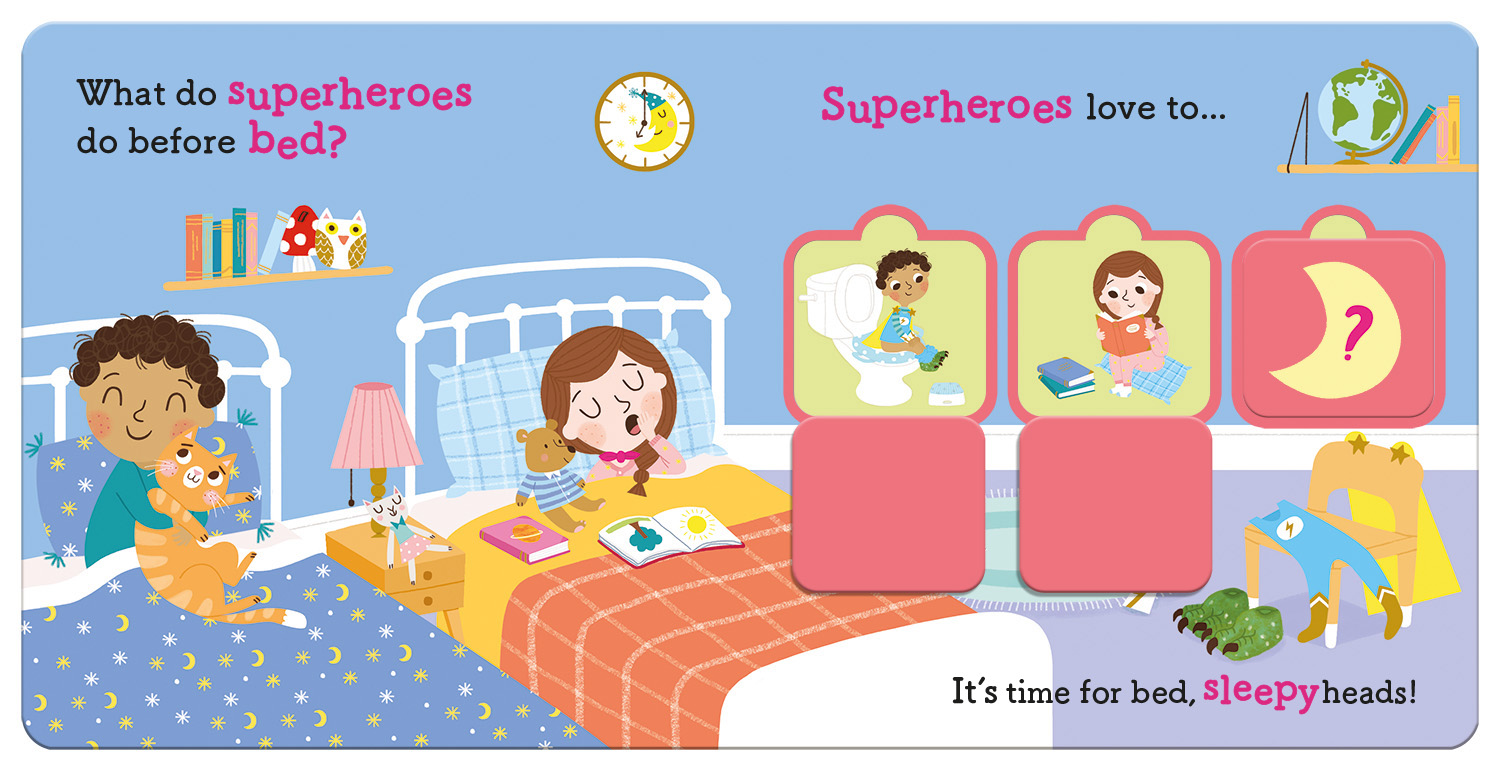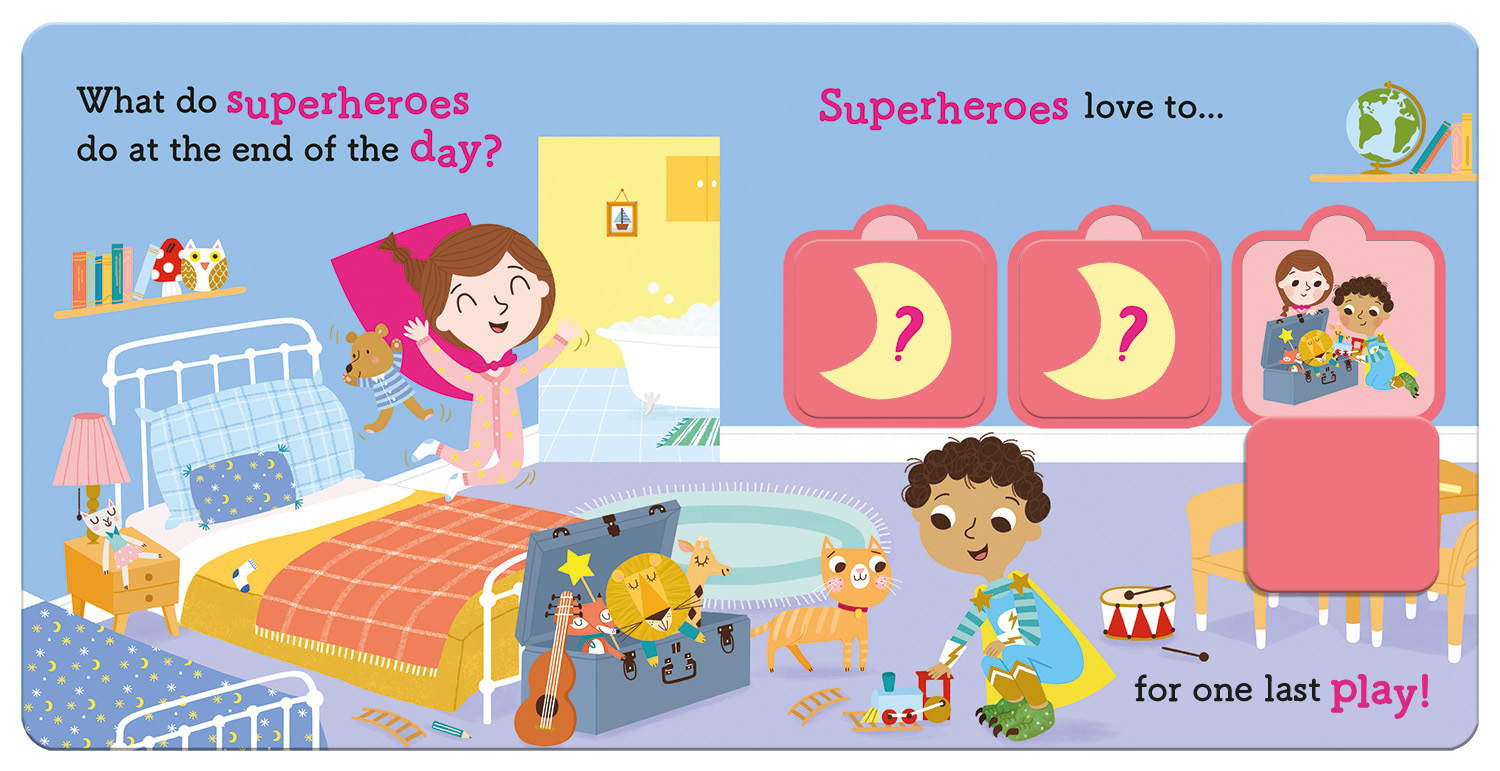 Superheroes LOVE Bedtime!
Illustrator:

Kasia Dudziuk

Author:

Katie Button
ISBN:

978-1-78958-641-1

Published:

01-Jan-2021
A "going to bed" book for super toddlers! Reassure and encourage your child to develop a bedtime routine with this calming and helpful ready-for-bed book!
Help the superhero toddlers as they get ready for bed. Do superheroes brush their teeth with a lollipop or a toothbrush? Do they wear their superhero costumes or pajamas to bed? By lifting the flaps to choose what happens next on each page, children help the superheroes learn all about developing a calm and confident bedtime routine in a reassuring and interactive way. This book is perfect for children who are taking their first big steps towards developing a bedtime routine with confidence.
"Toddler" is a term used to describe children aged 12-36 months. These months are a time of great physical, emotional, and social development as toddlers learn new skills and establish routines.
Buy online
Unique Selling Points
Humorous picture options on each page makes learning big steps fun and interactive.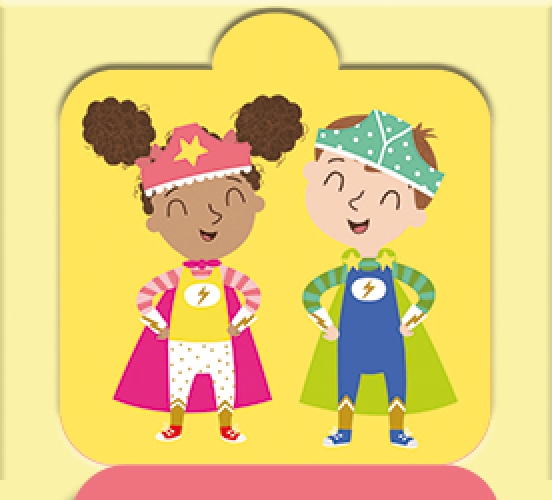 15 lift the flaps promote learning with options to choose from.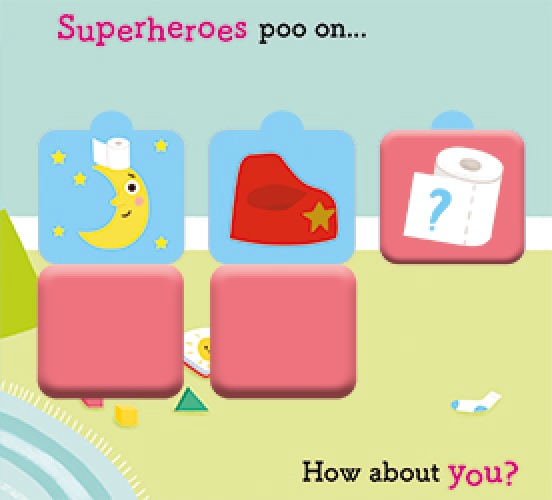 Author: Katie Button
Katie began working in publishing as an illustration agent, working with many talented children's book artists. After a few years, Katie started working as an editor for a children's picture book publisher and has been writing children's books ever since.
Illustrator: Kasia Dudziuk
Kasia is a children's illustrator and designer based in London, England. She graduated with an Illustration degree from Falmouth University of Arts and also studied at the Sorbonne University in Paris. She is an avid reader of fairy tales and enjoying creating whimsical illustrations of children and animals.