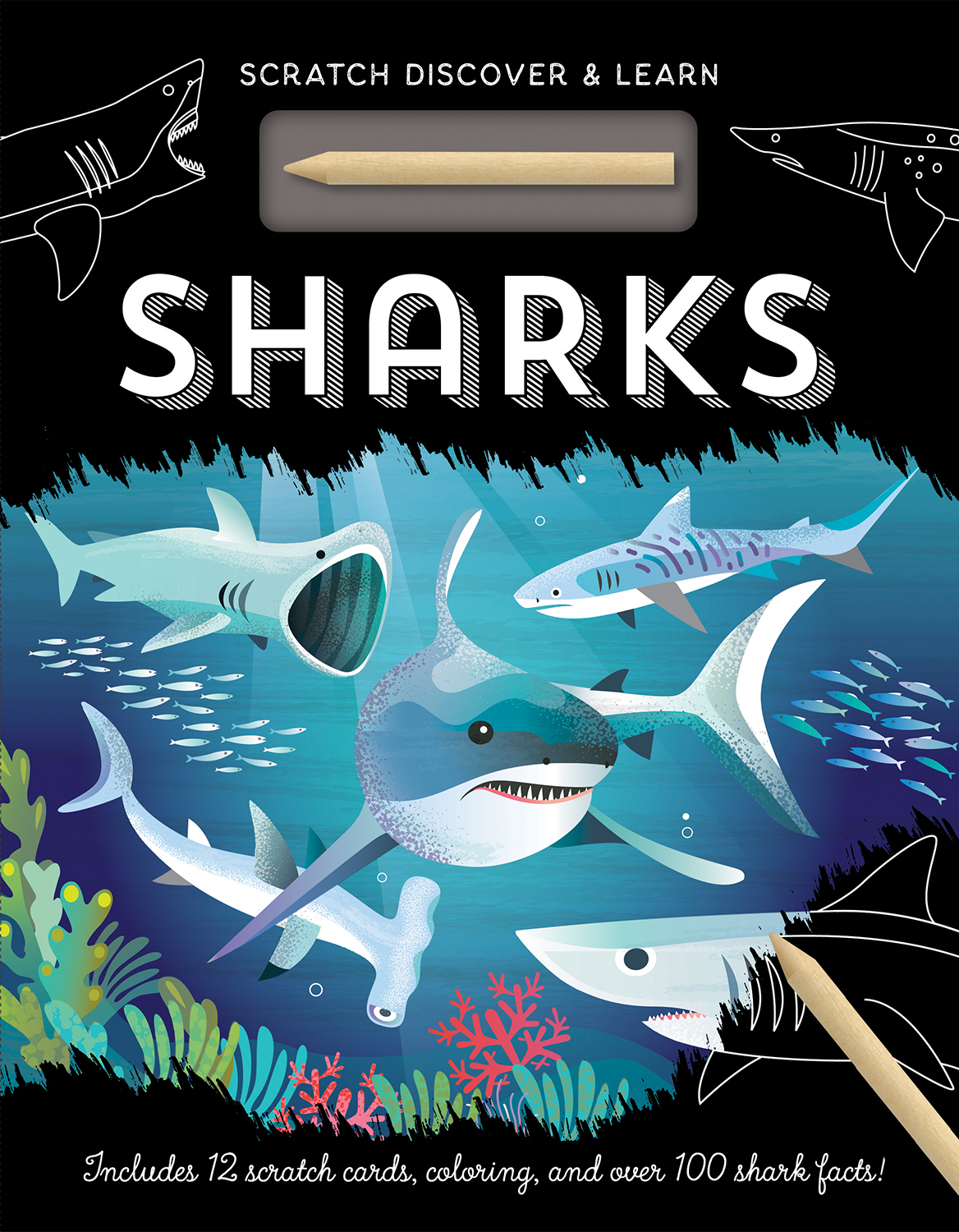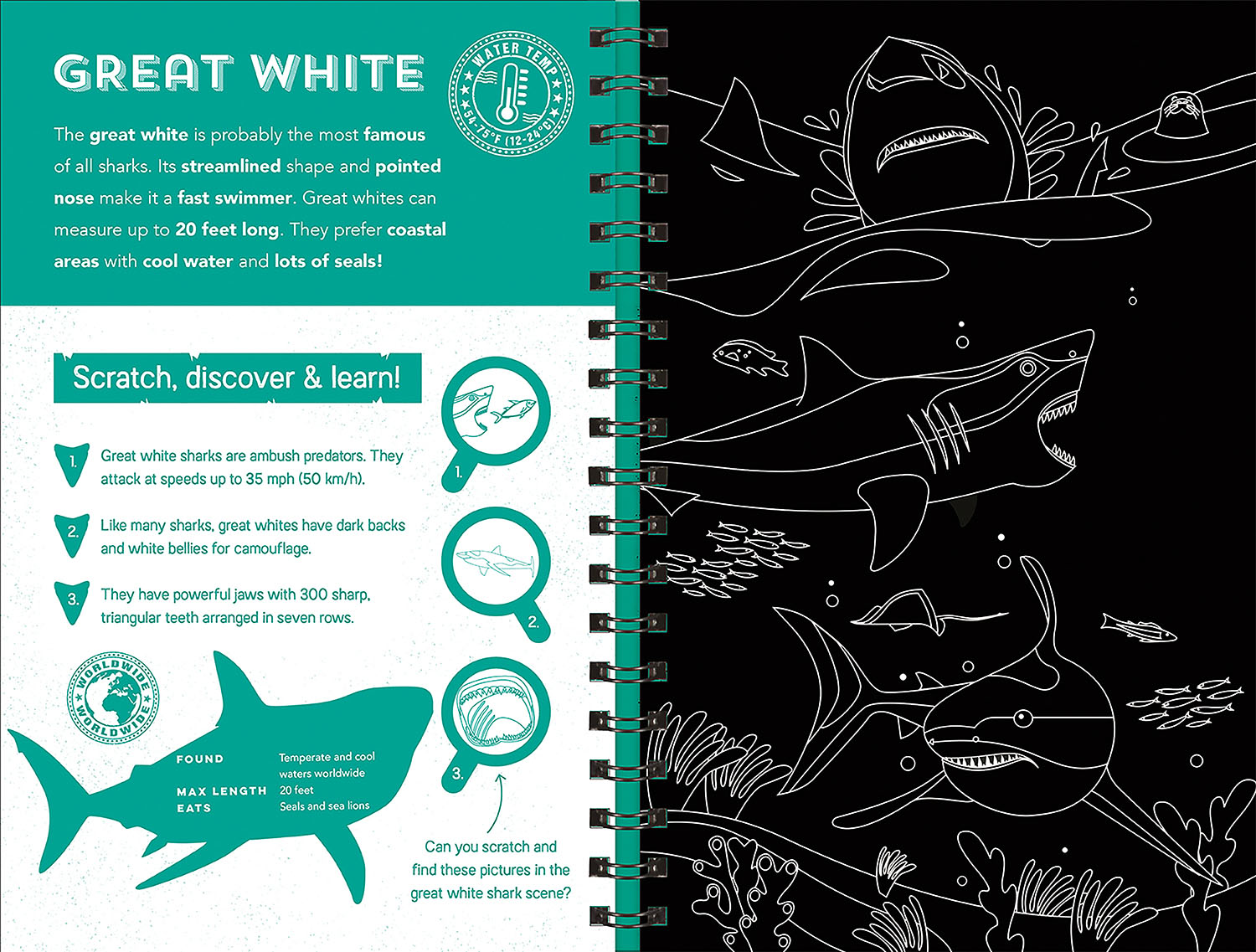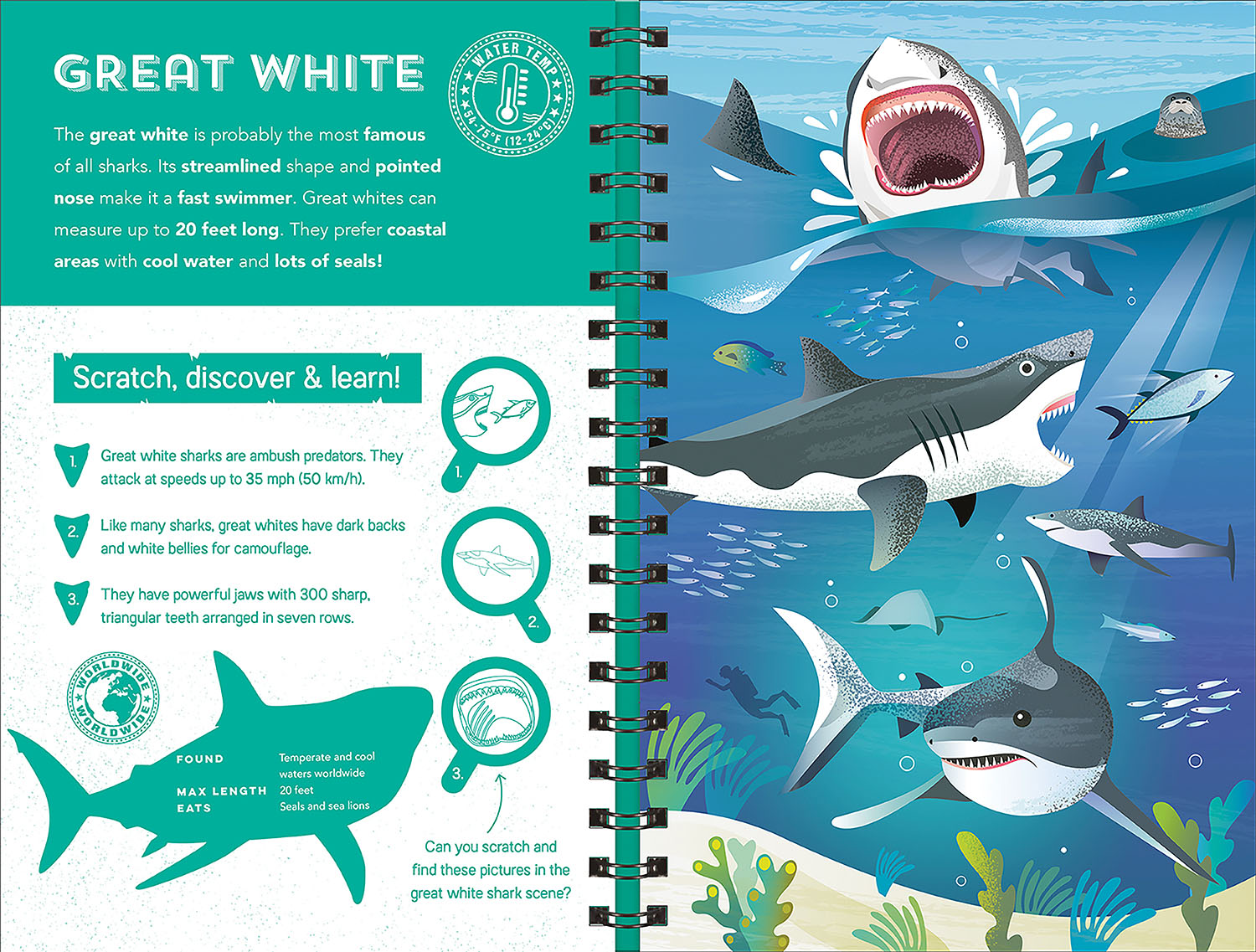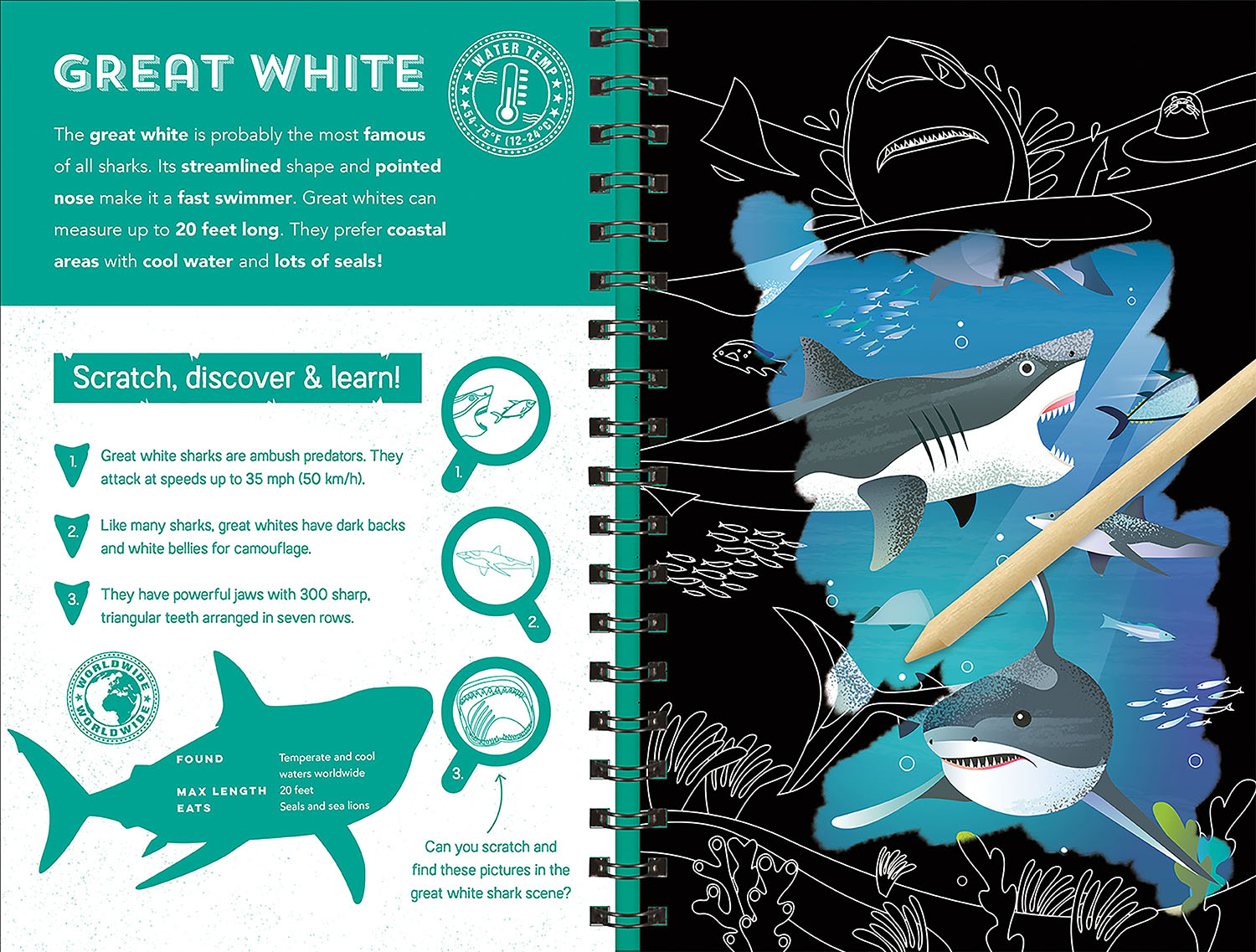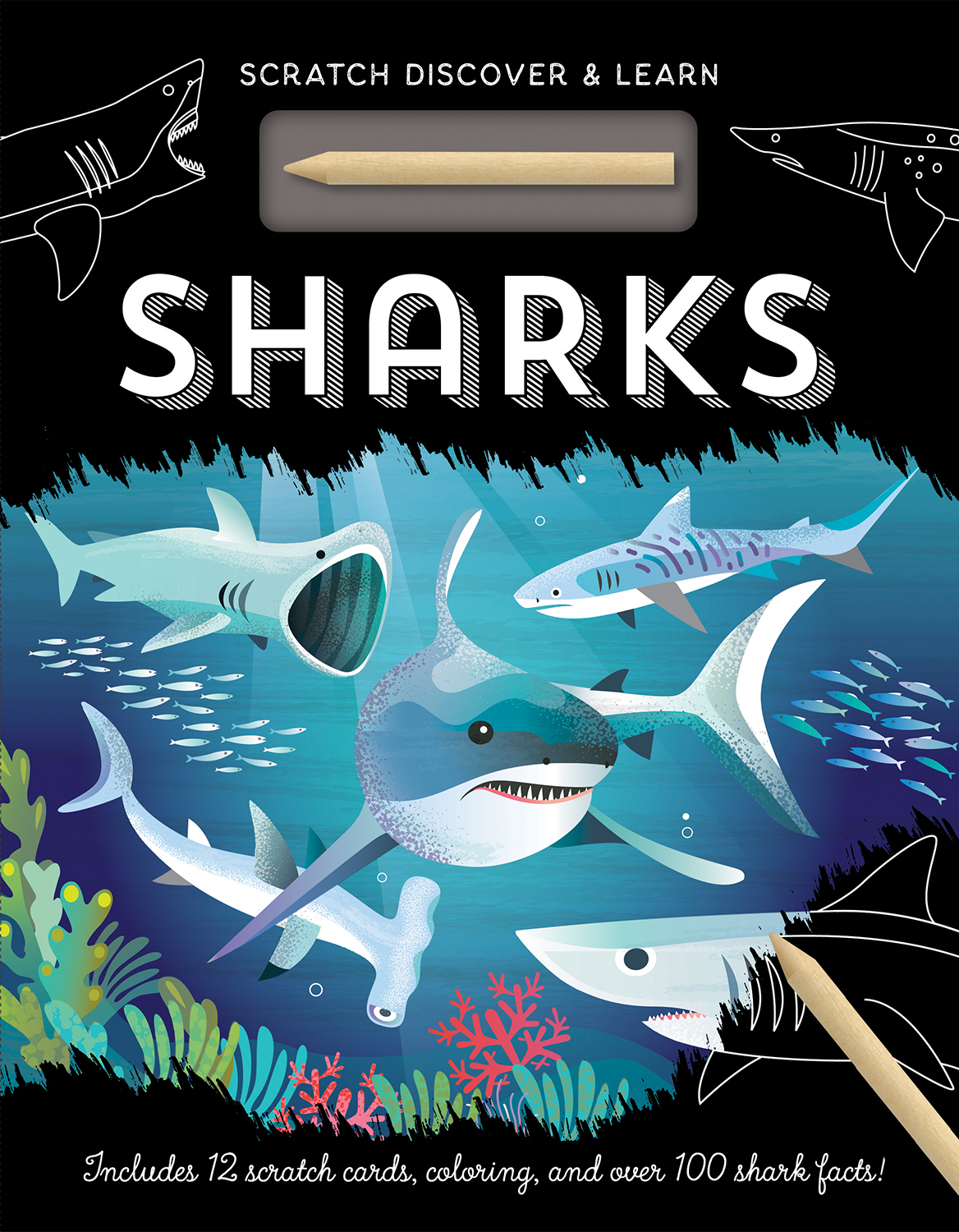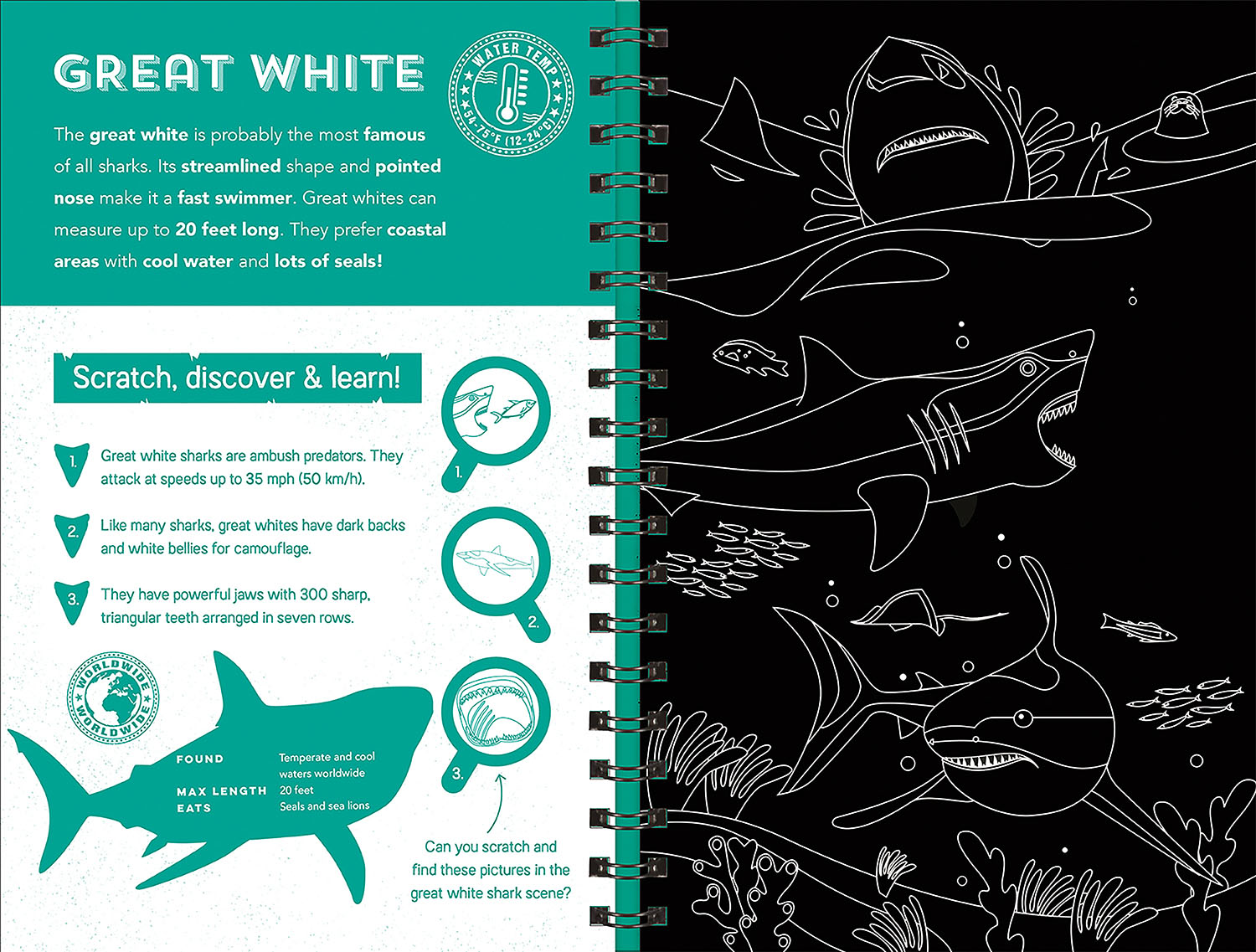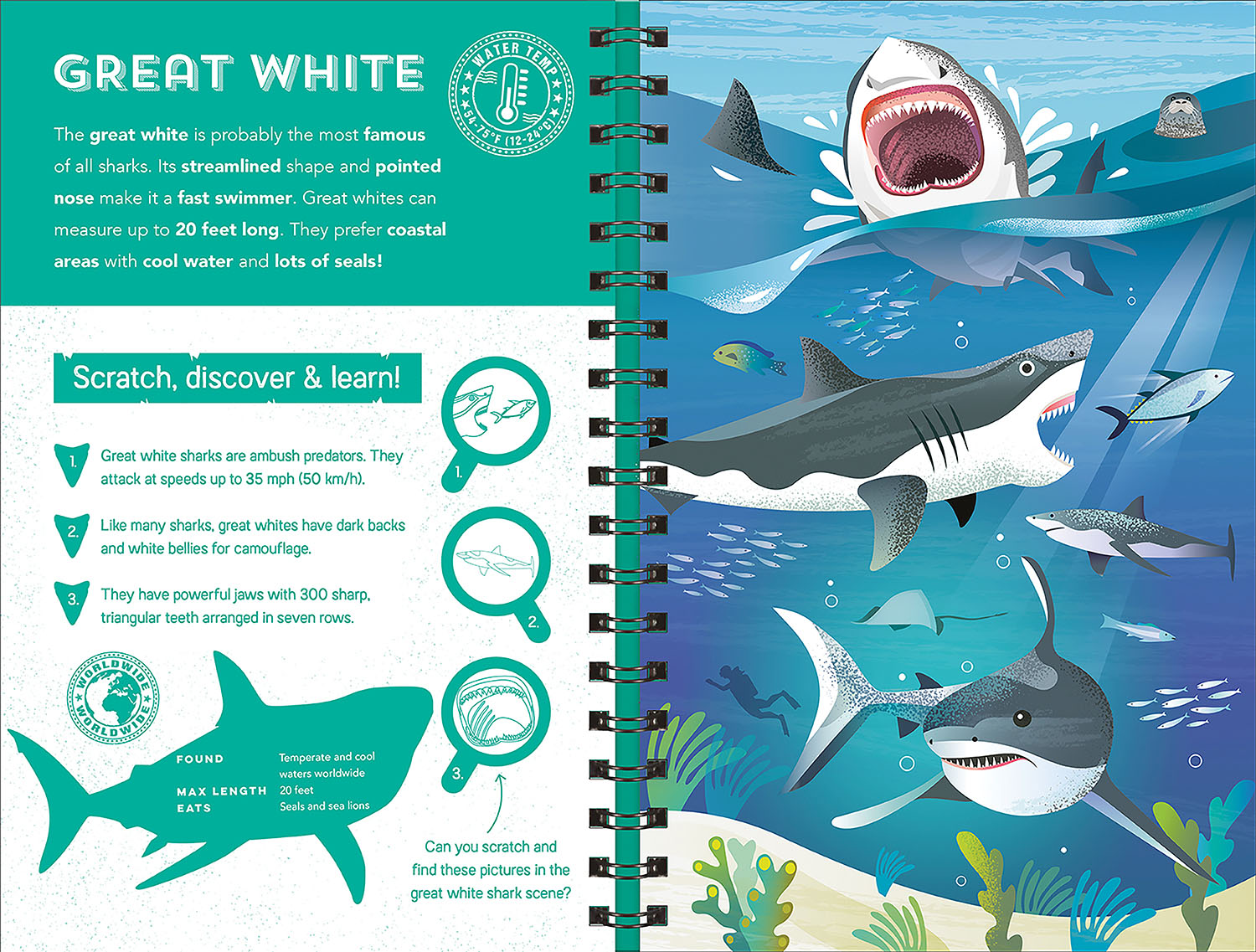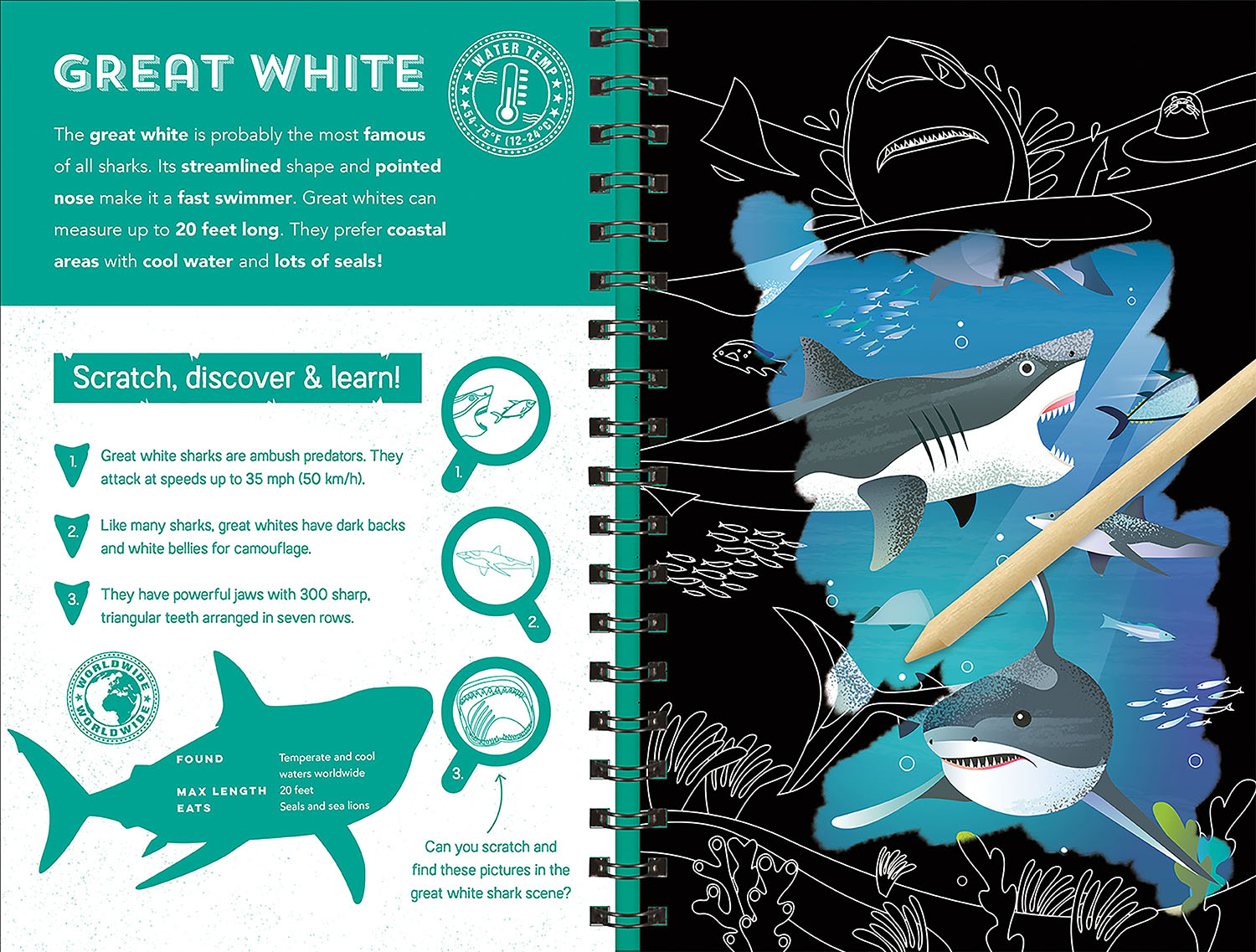 Sharks
Illustrator:

Amanda Shufflebotham

Author:

Kit Elliot
ISBN:

978-1-80105-135-4

Published:

01-May-2022
Age:

7 to 9

Price:

$14.99
Scratch, discover, and learn all about sharks with this innovative scratch "factivity" book and reveal the hidden color in each scratch picture!
This sharks book is packed with bite-sized non-fiction facts, hidden pictures to reveal, exciting coloring, and a fun seek and find challenge to complete on each scratch page.
With the stylus, each scratch picture can be completed either by scratching away all of the black surface to reveal the colorful picture, or carefully scratch between the lines and then discover the hidden illustrations in the spaces on each page.
There are coloring pages at the back of each book, each picture a celebration of some of the fearsome sharks living in the oceans. Simply color each picture with pencils or marker pens, then cut along the dotted lines to remove and display your awesome work of art!

Buy online
Unique Selling Points
'Factivity' format combines fun facts with scratch activity.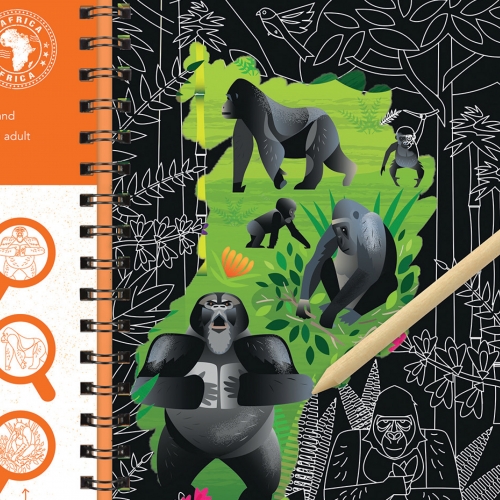 Scratch away the special cards to seek, find, and discover full colour pictures underneath.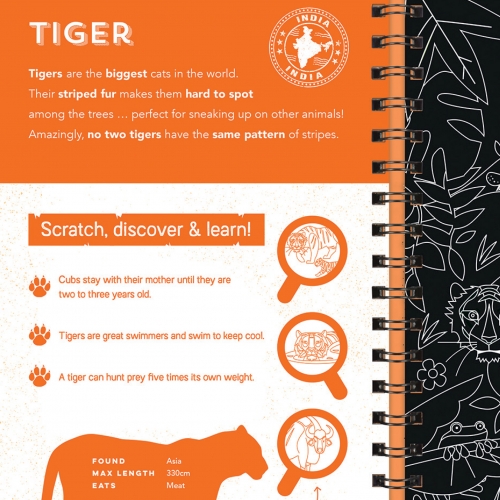 Author: Kit Elliot
Kit Elliot began writing children's books as a child and after studying English at university, Kit enjoys developing new book ideas and working with illustrators to create fun and engaging activity books for children.
Illustrator: Amanda Shufflebotham
Amanda is a designer and illustrator who has worked in publishing, design and advertising. Amanda now works from her home studio, and when she's not illustrating and designing she is spending time with her family and enjoying her garden. In fact, if Amanda hadn't gone into design she would have like to be a landscape gardener as the shapes and textures of foliage have always enchanted her.