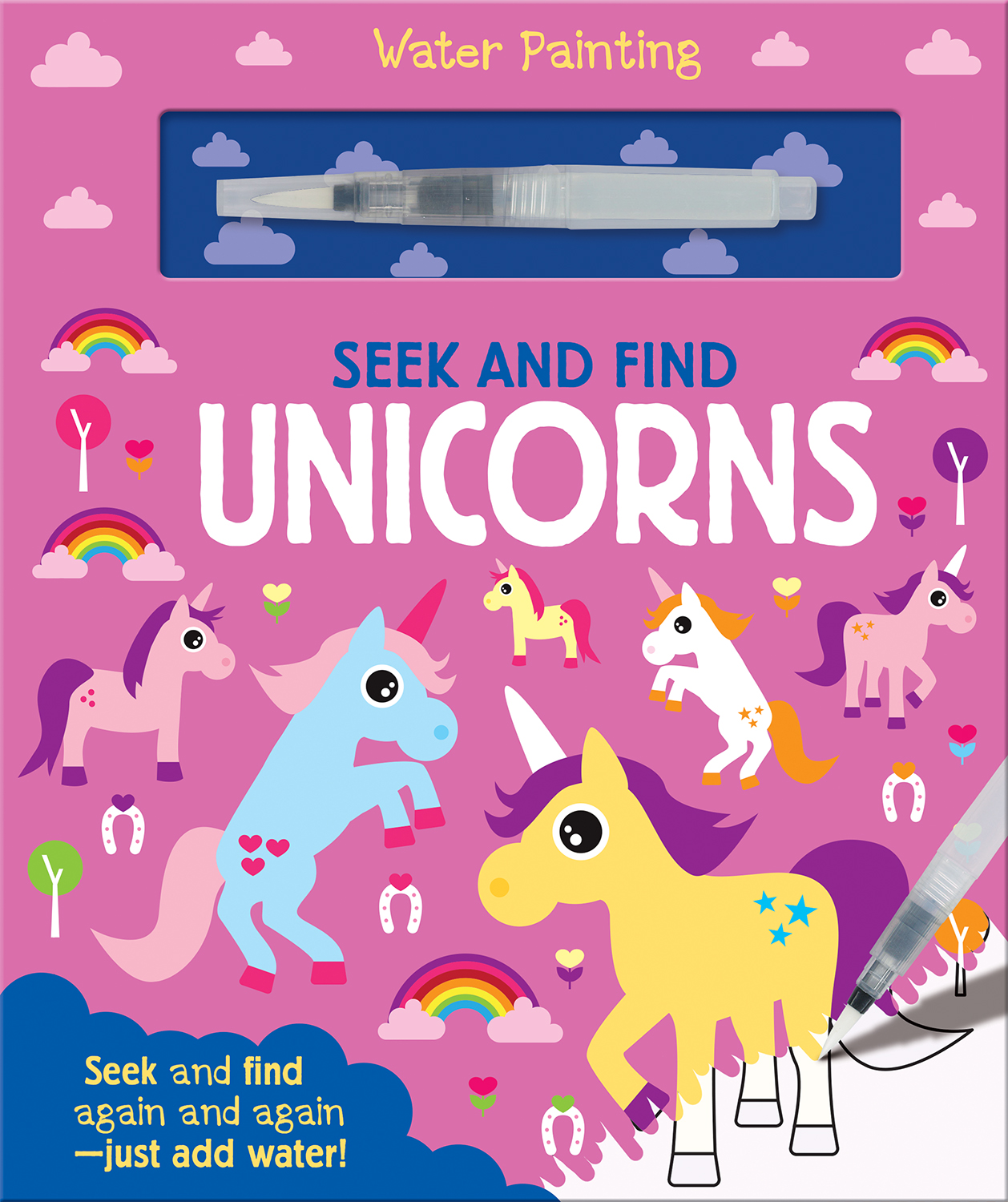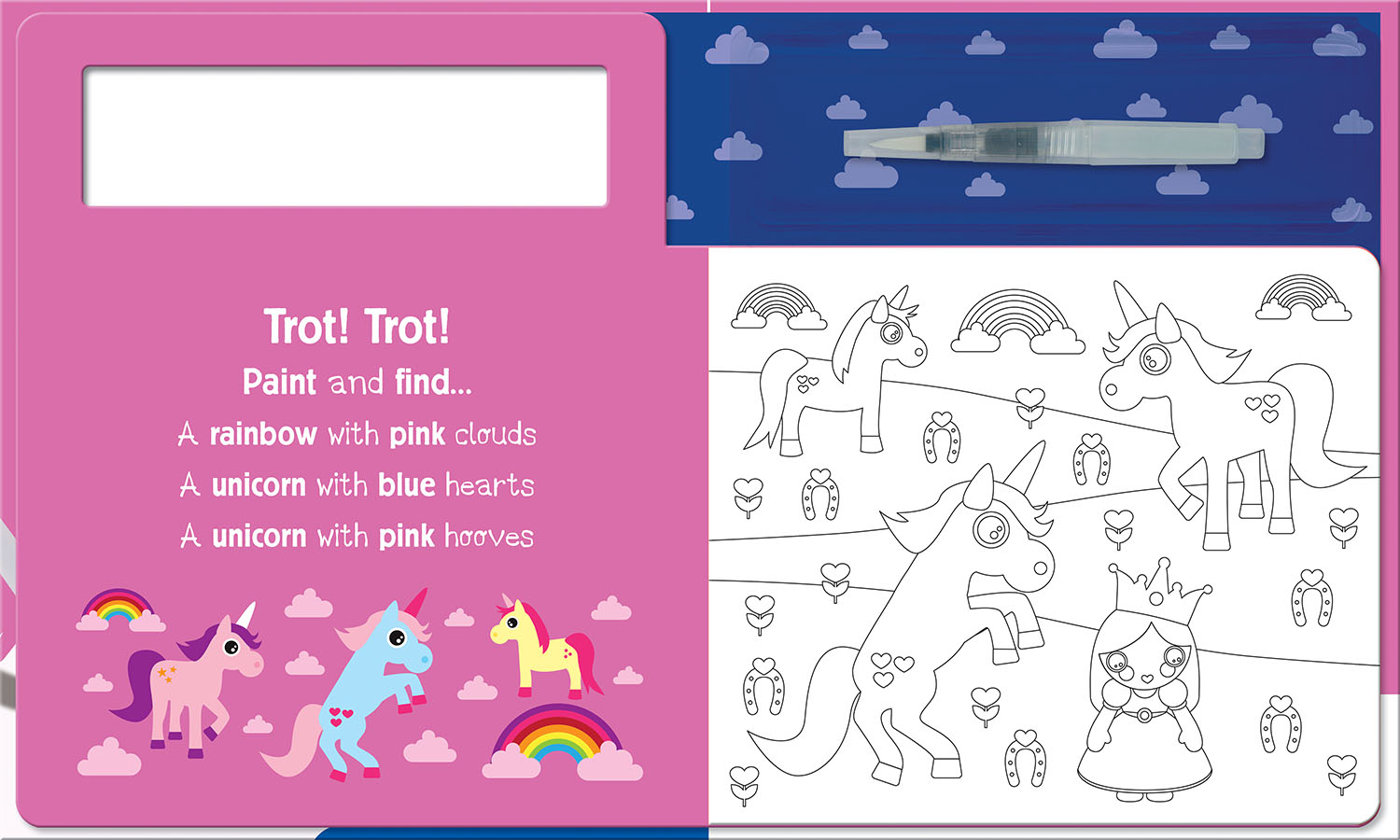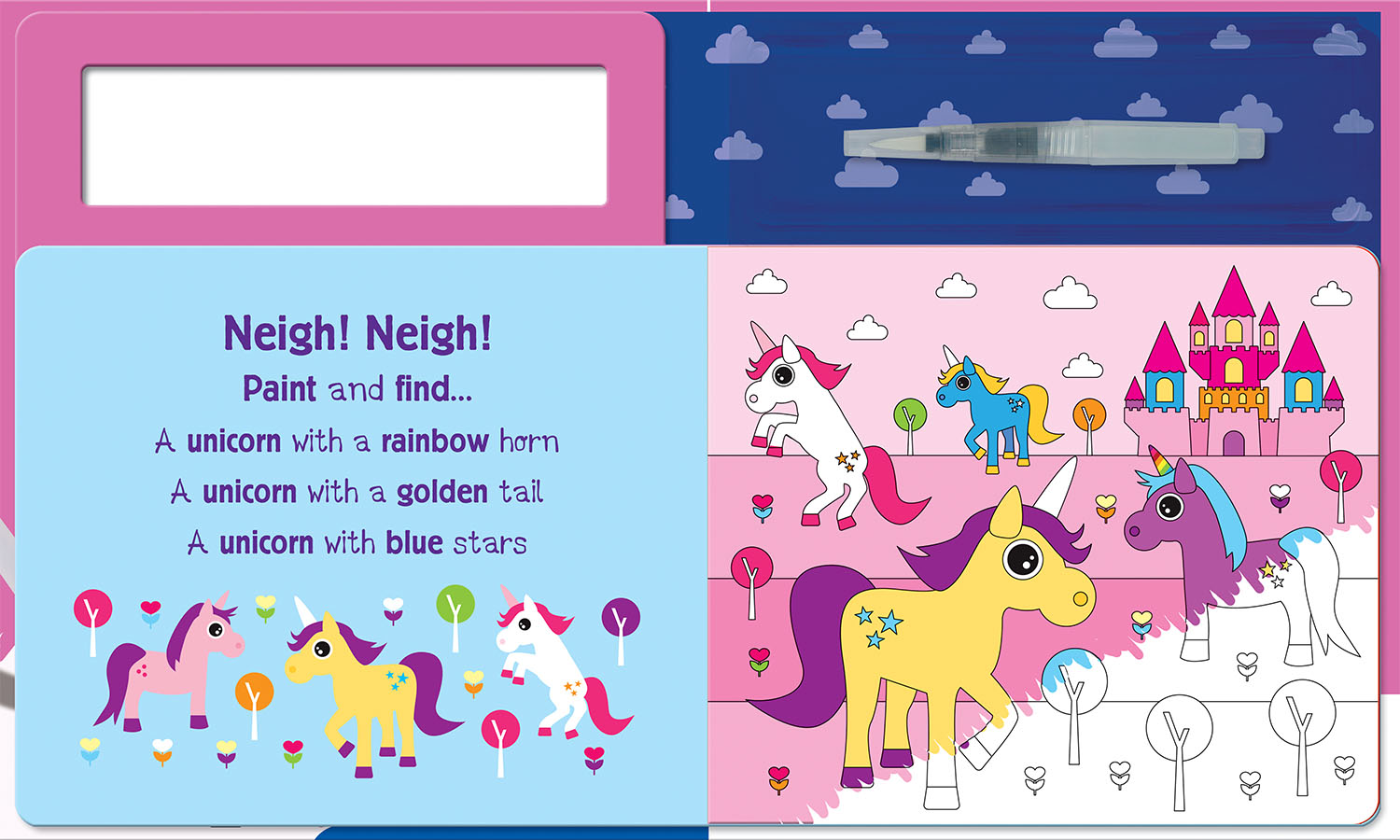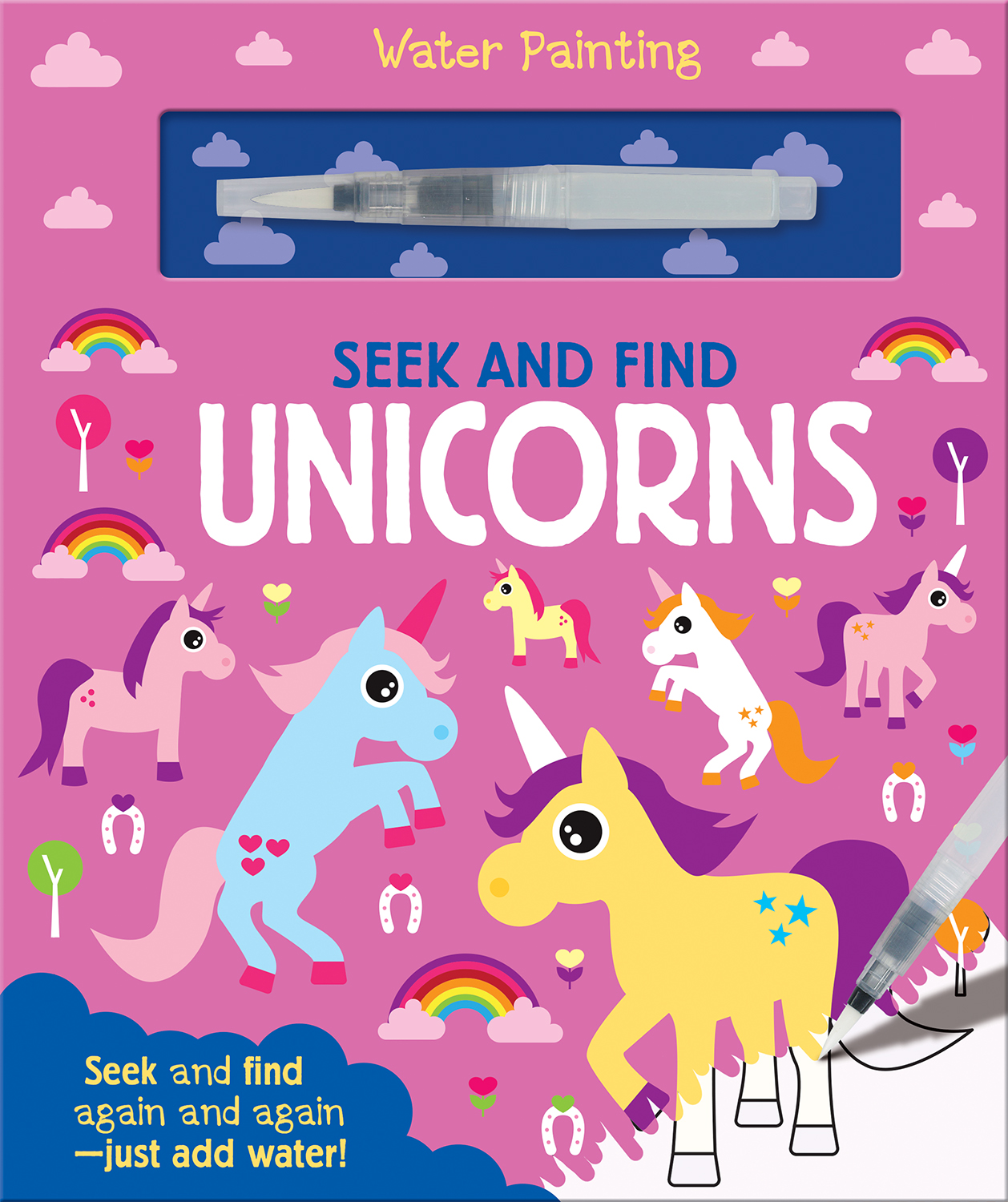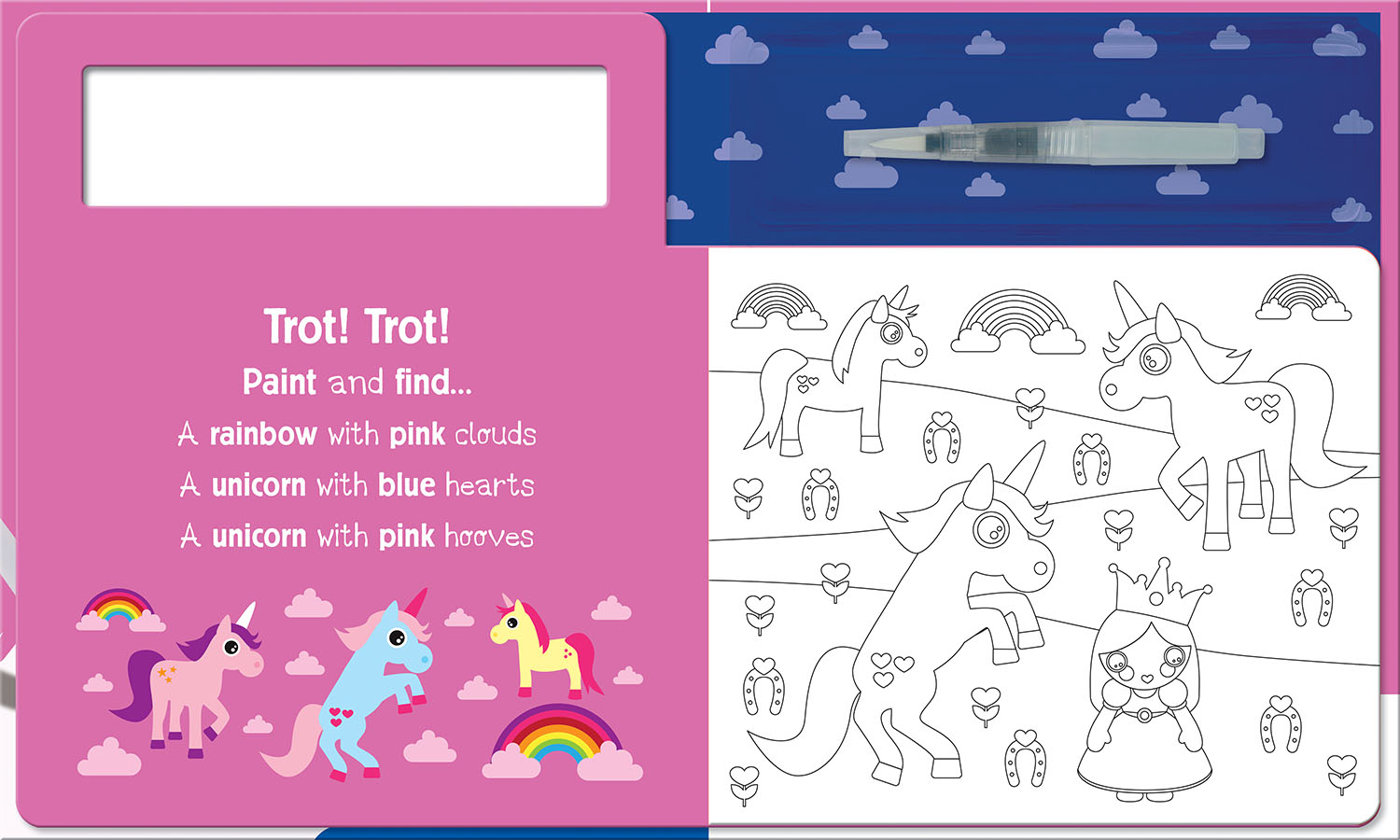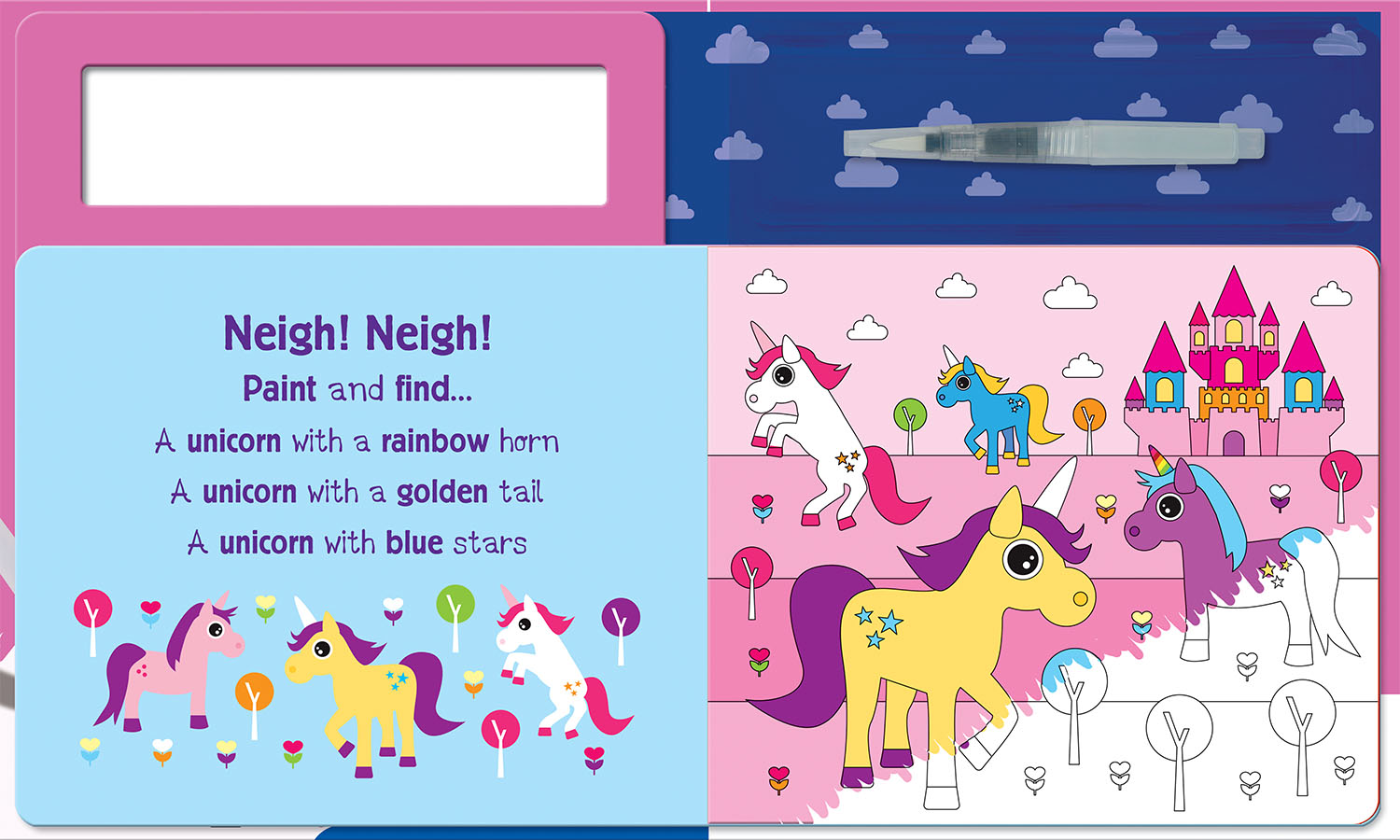 Seek and Find Unicorns
Illustrator:

Maaike Boot

Author:

Georgie Taylor
ISBN:

978-1-78958-324-3

Published:

01-Mar-2020
Paint with water for seek and find fun!
Create magical unicorn pictures with this water painting book, then seek and find the things that are hiding on each page. Simply apply water with the special pen, leave to dry, then paint your pictures and seek and find again.
Buy online
Unique Selling Points
Search and find the hiding items again and again - paint with water, leave to dry, then paint again!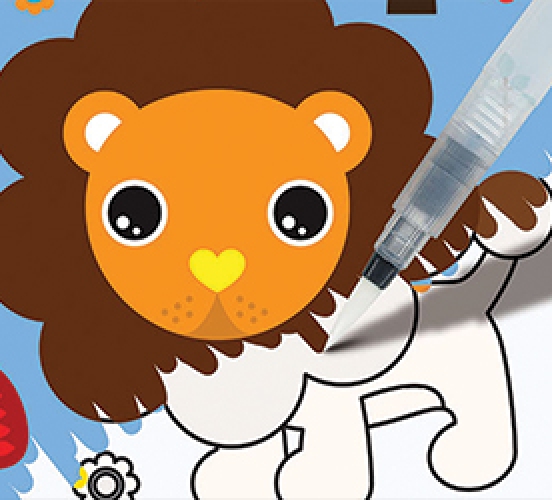 Develops fine motor skills, memory recall and text and picture association skills.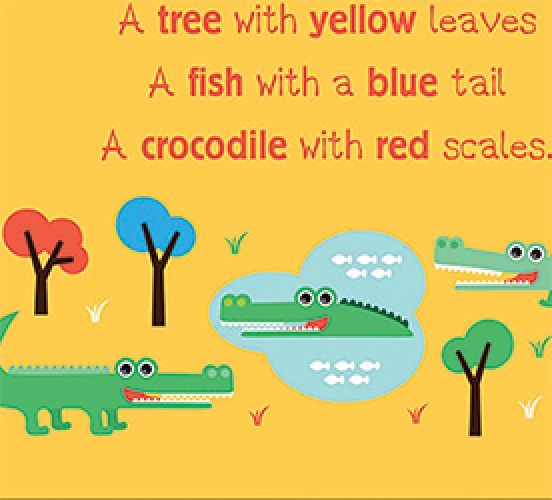 Author: Georgie Taylor
Georgie Taylor has loved reading and writing since she was a child, and now spends her time thinking up and writing stories for lots of children to read. After working in children's publishing for over 15 years, Georgie likes writing stories that encourage children to discover, learn and use their imagination.
Illustrator: Maaike Boot
Based in the coastal city of The Hague, Netherlands, Maaike Boot started drawing as soon as she could hold a pencil. Most of Maaike's drawings begin with a Sharpie or brushes and India ink, with the black and white renderings transformed through Adobe Illustrator. Today her work is mainly seen on handmade products from laptop sleeves to baby shoes to swimwear, not to mention in children's books.