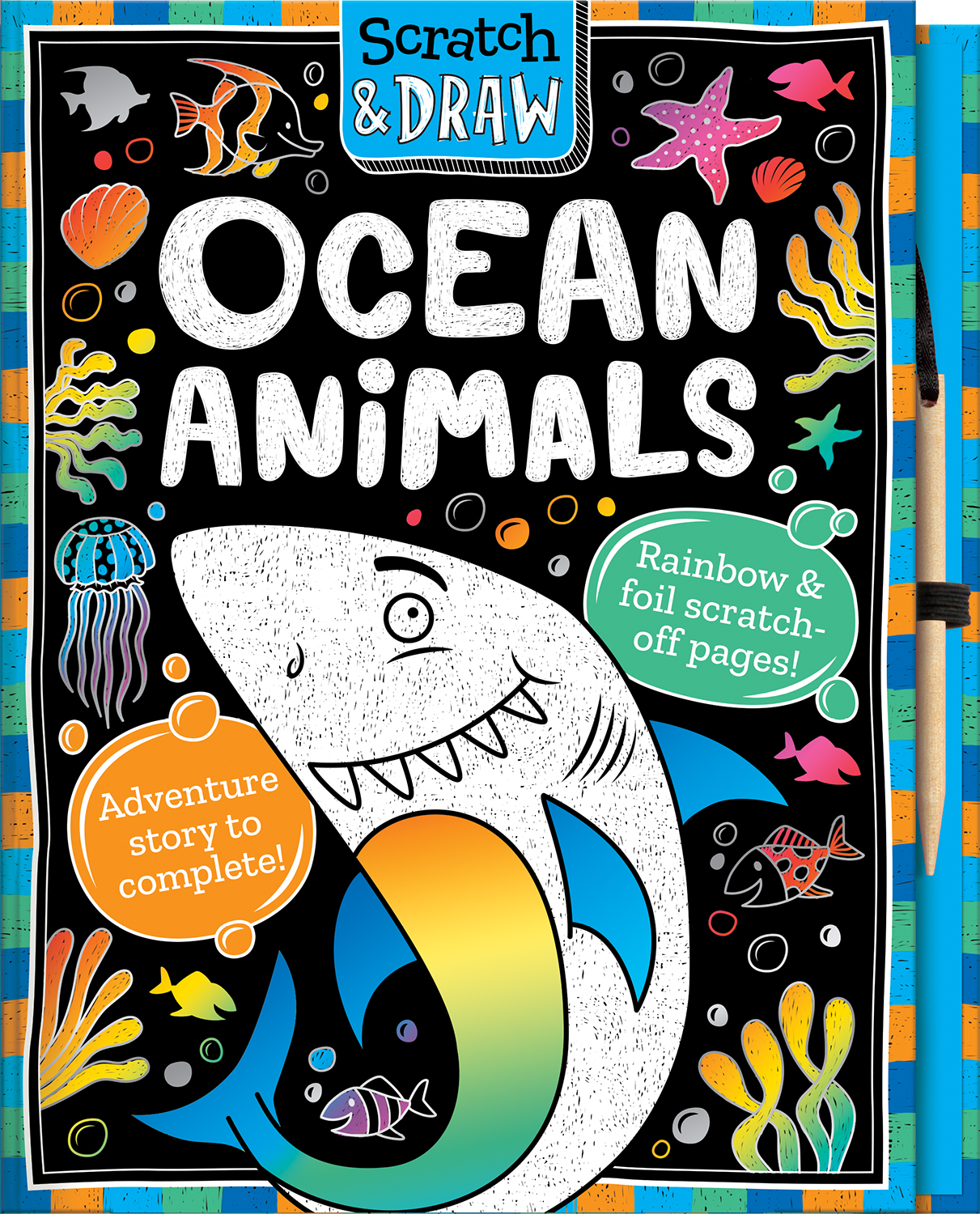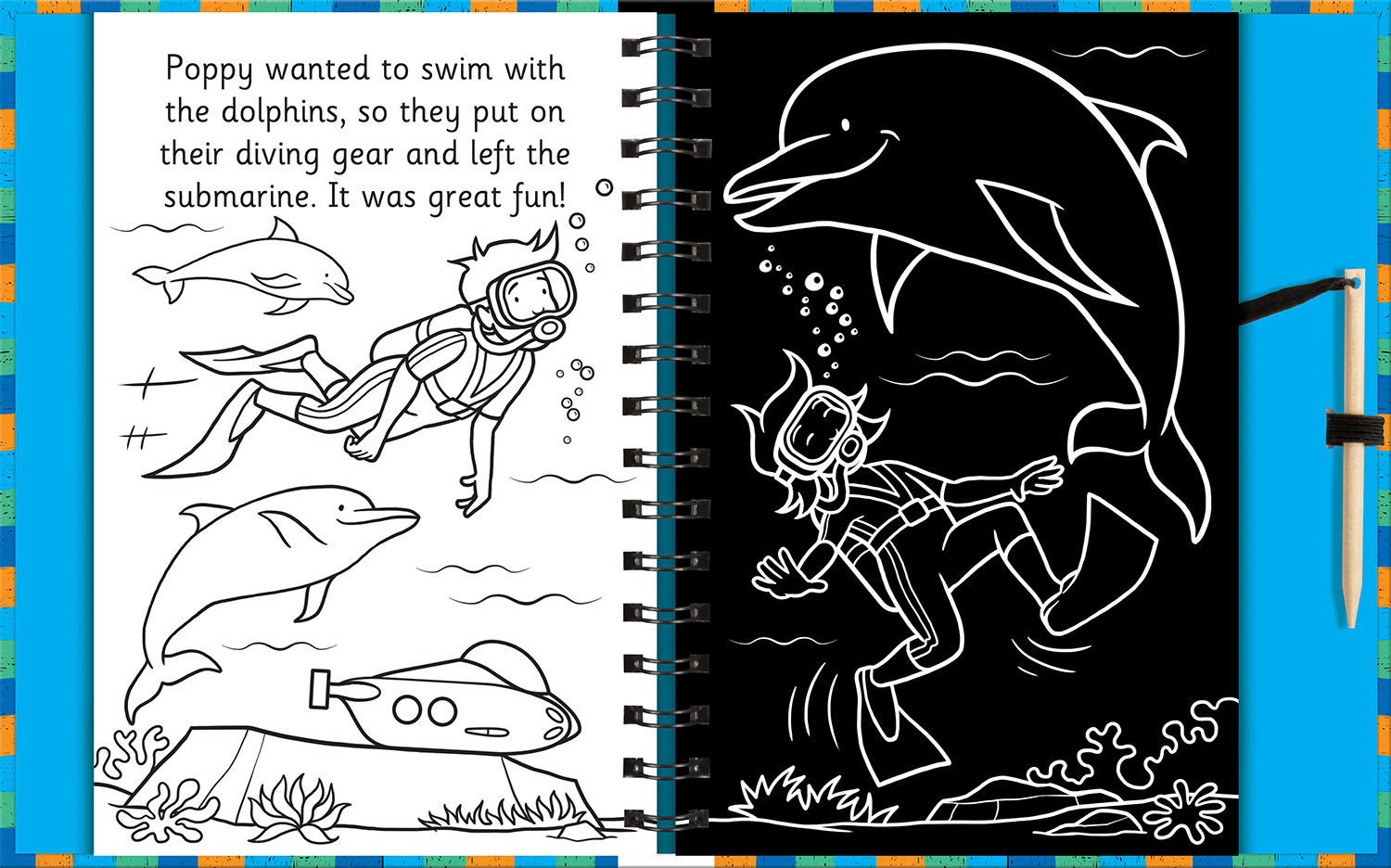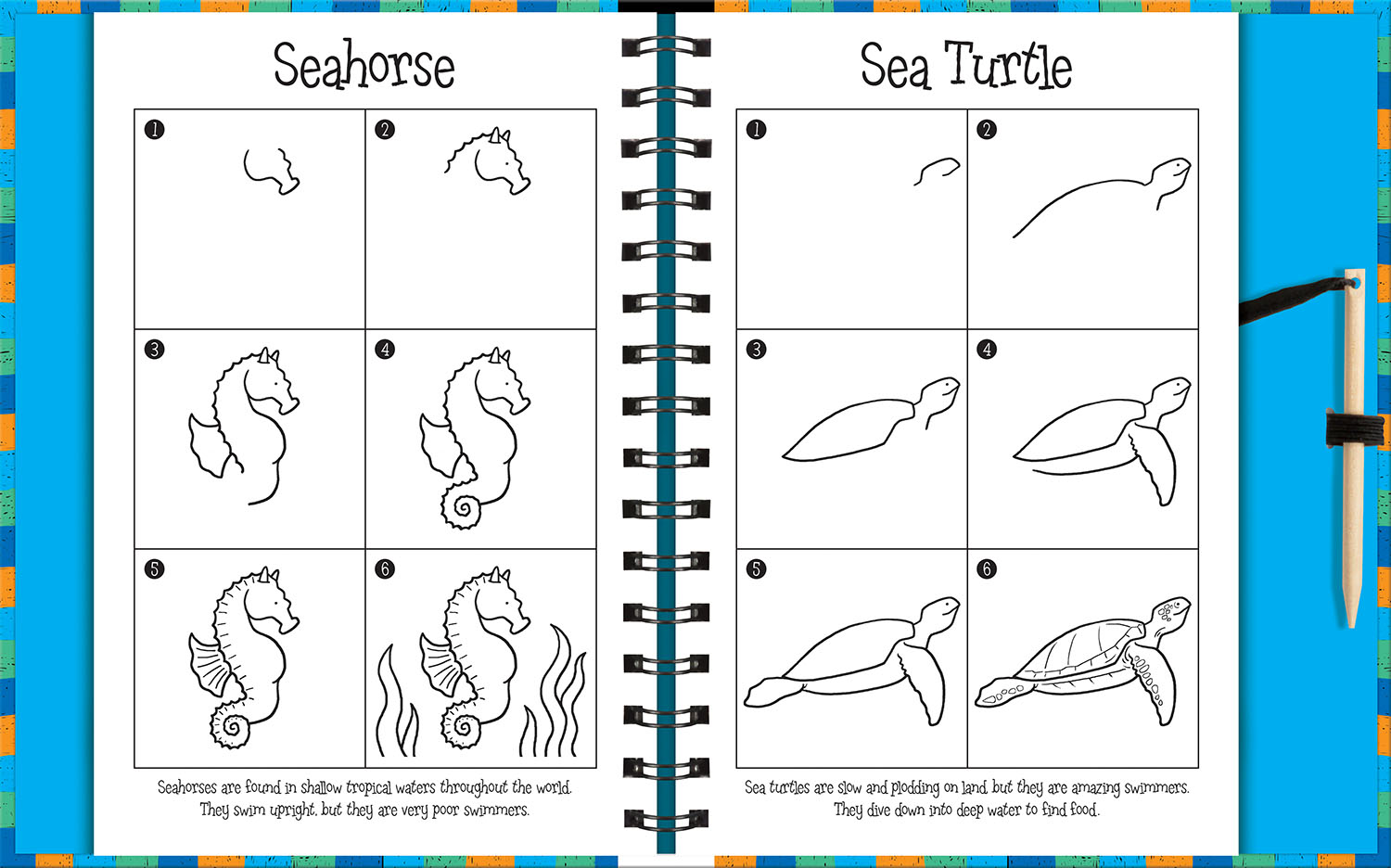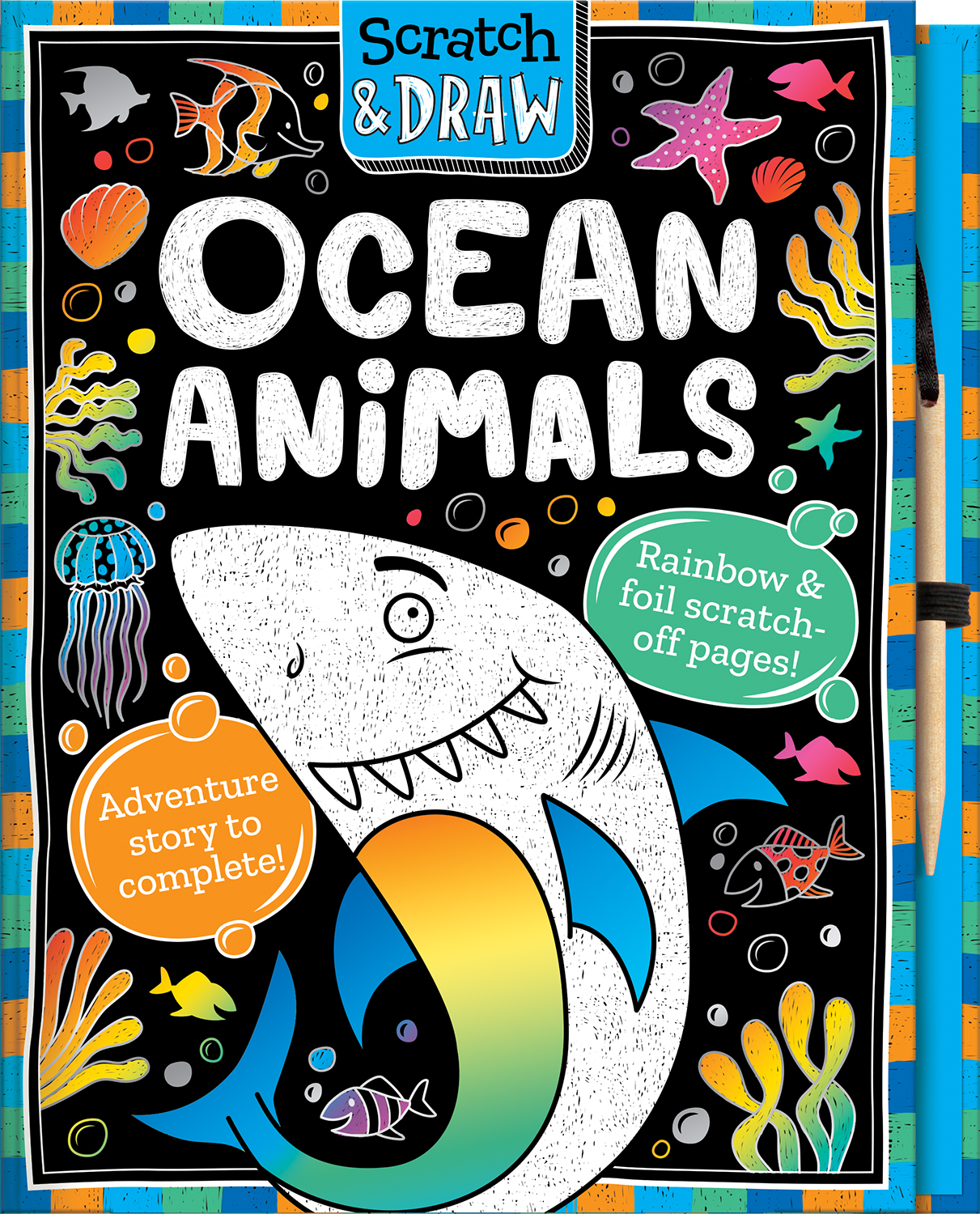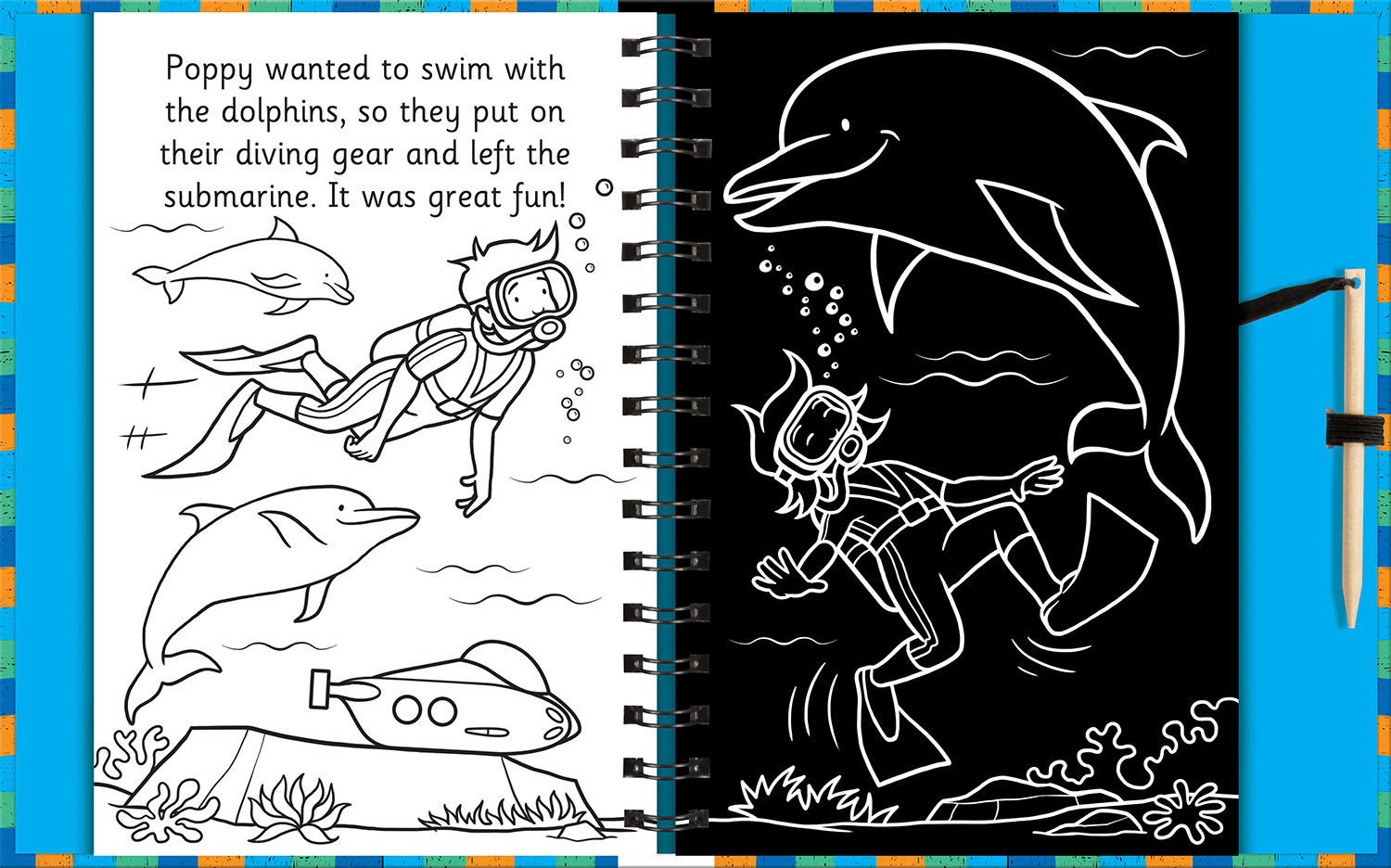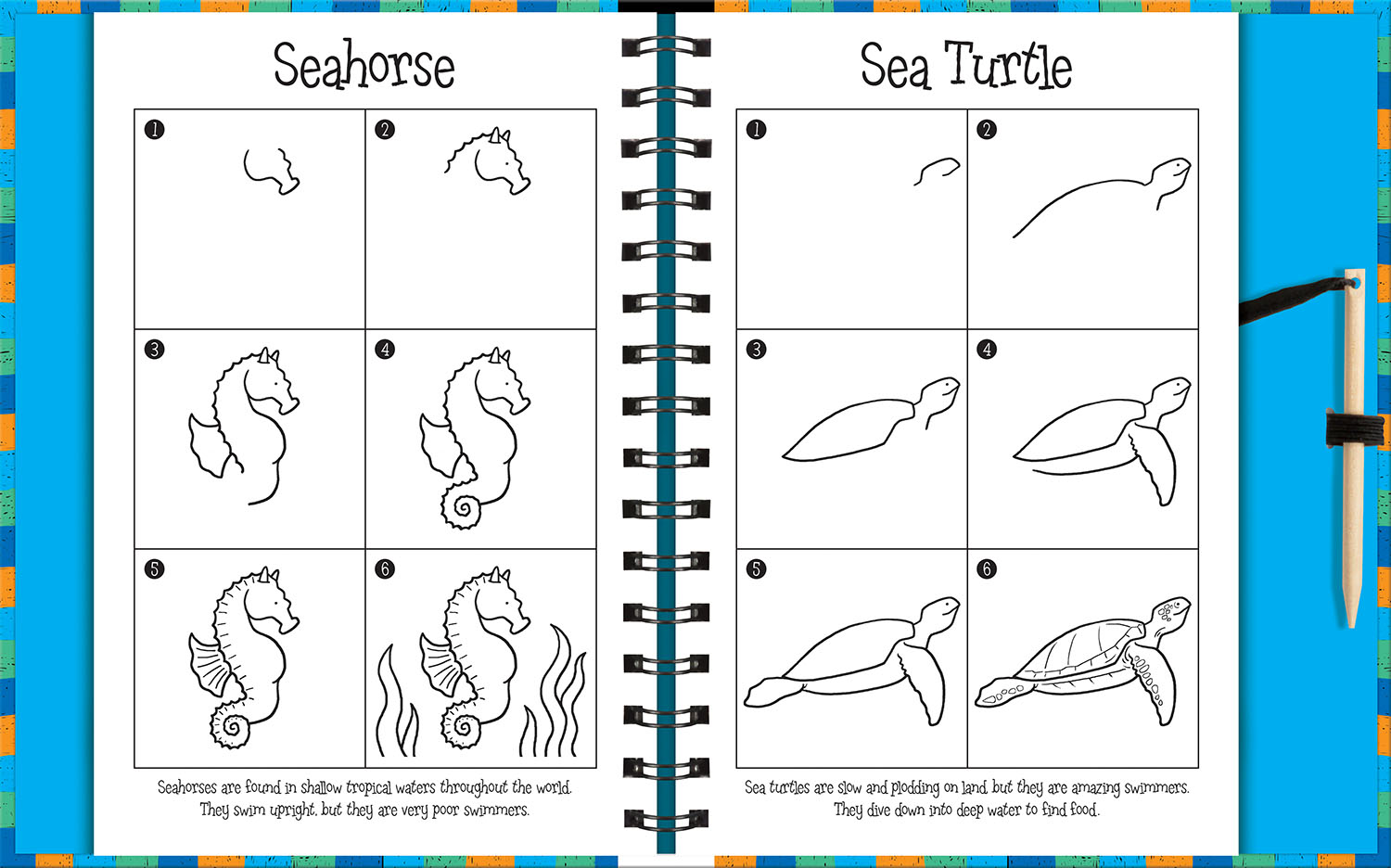 Scratch and Draw Ocean Animals
Illustrator:

Barry Green

Author:

Susie Linn
ISBN:

978-1-80105-128-6

Published:

01-Sep-2021
Create amazing rainbow and foil pictures with the world's only scratch and draw activity series to feature an under-the-sea story for young readers to complete!
This art activity book includes 12 rainbow and foil scratch cards, 12 pictures to color, and 18 how to draw activities (from the number one bestselling How To Draw 101 step-by-step drawing technique on Amazon). A wooden drawing stylus and practice art paper are also included to unlock creativity with over 40 art activities.
Buy online
Unique Selling Points
Over 2 million scratch and draw copies sold worldwide!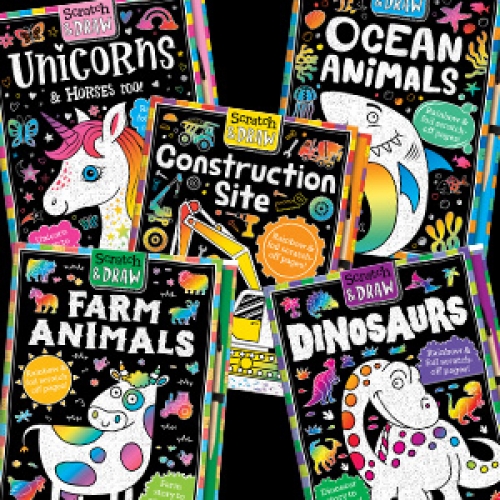 Titles feature amazing rainbow and foil effect scratch pages.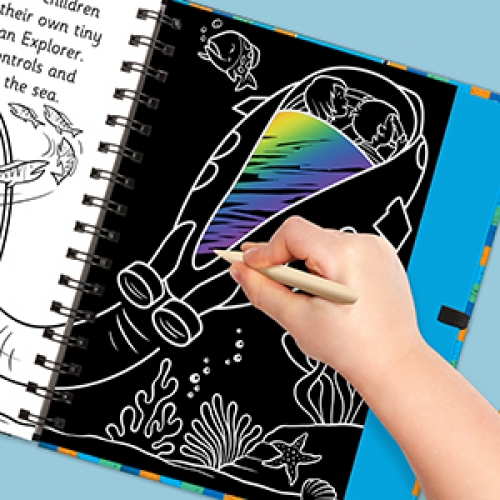 Author: Susie Linn
Susie Linn graduated from Leeds University, UK, with a degree in Creative Arts, studying art and literature. She began her writing career as an author of children's non-fiction, under another name, later spreading her literary wings to write children's picture storybooks.
Illustrator: Barry Green
Barry Green has illustrated children's books for over 30 years and has been published in more than 60 countries around the world. UK-based Barry is best-known for his 101 How to Draw series which has sold over 3,000,000 copies worldwide.