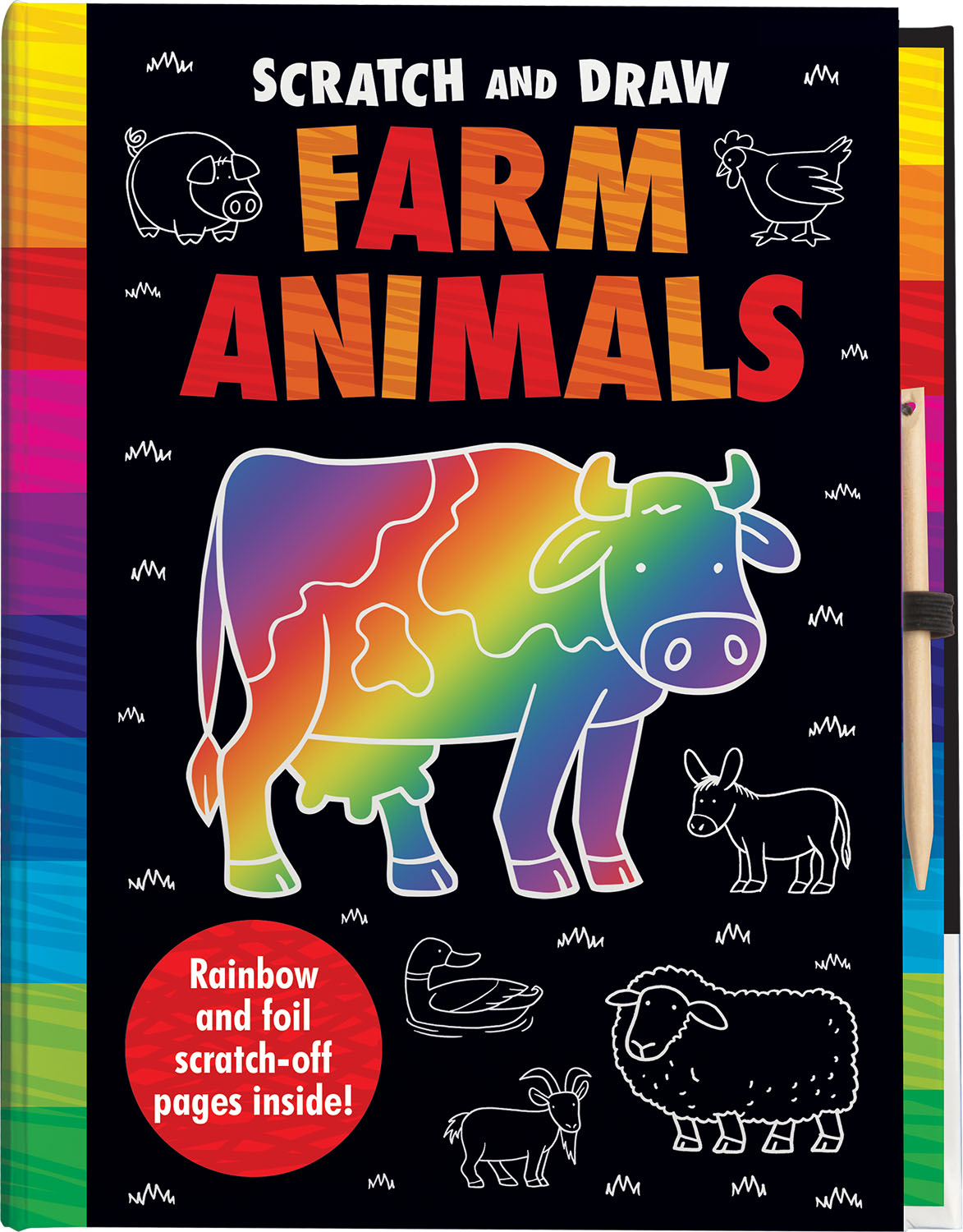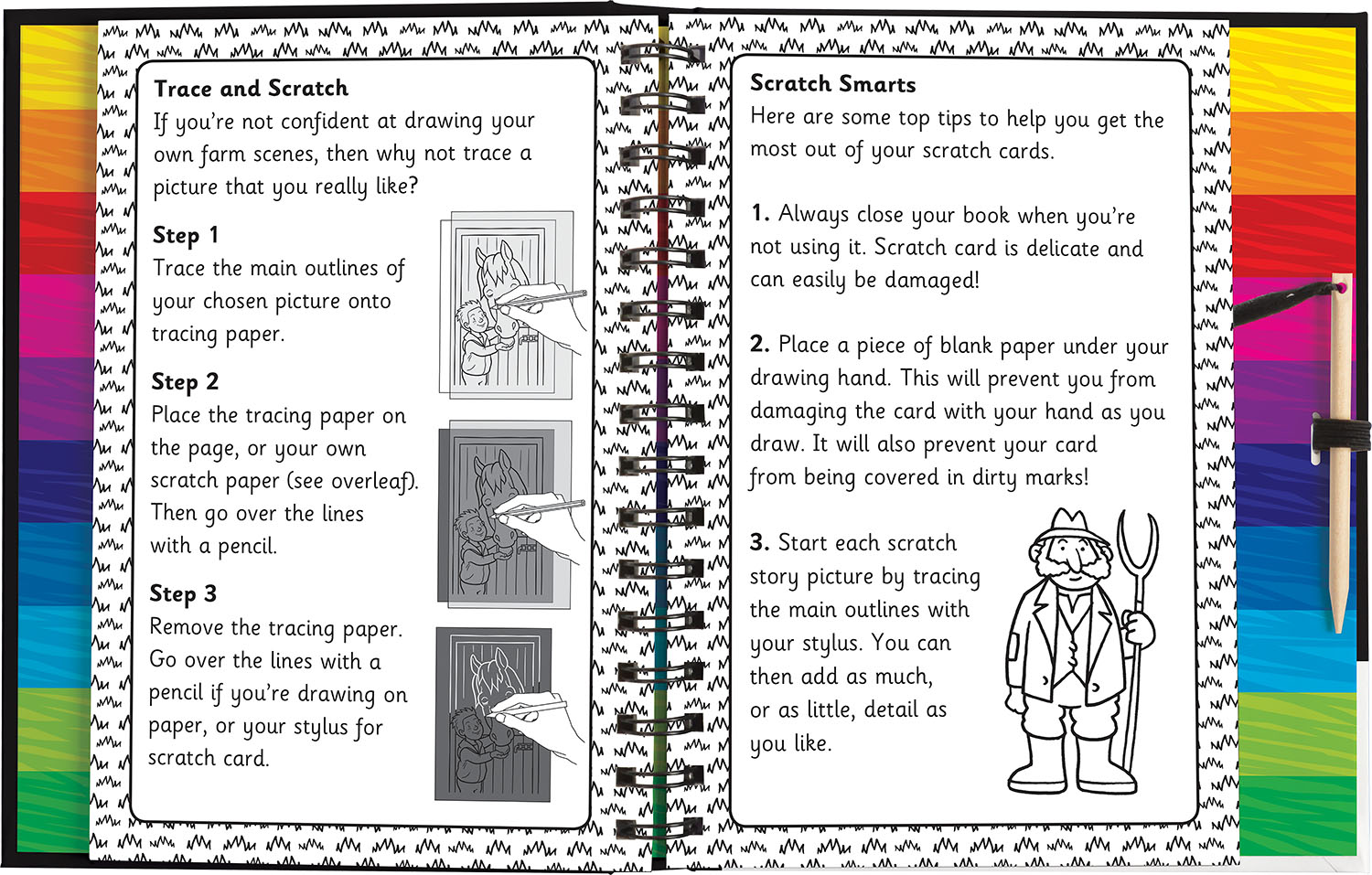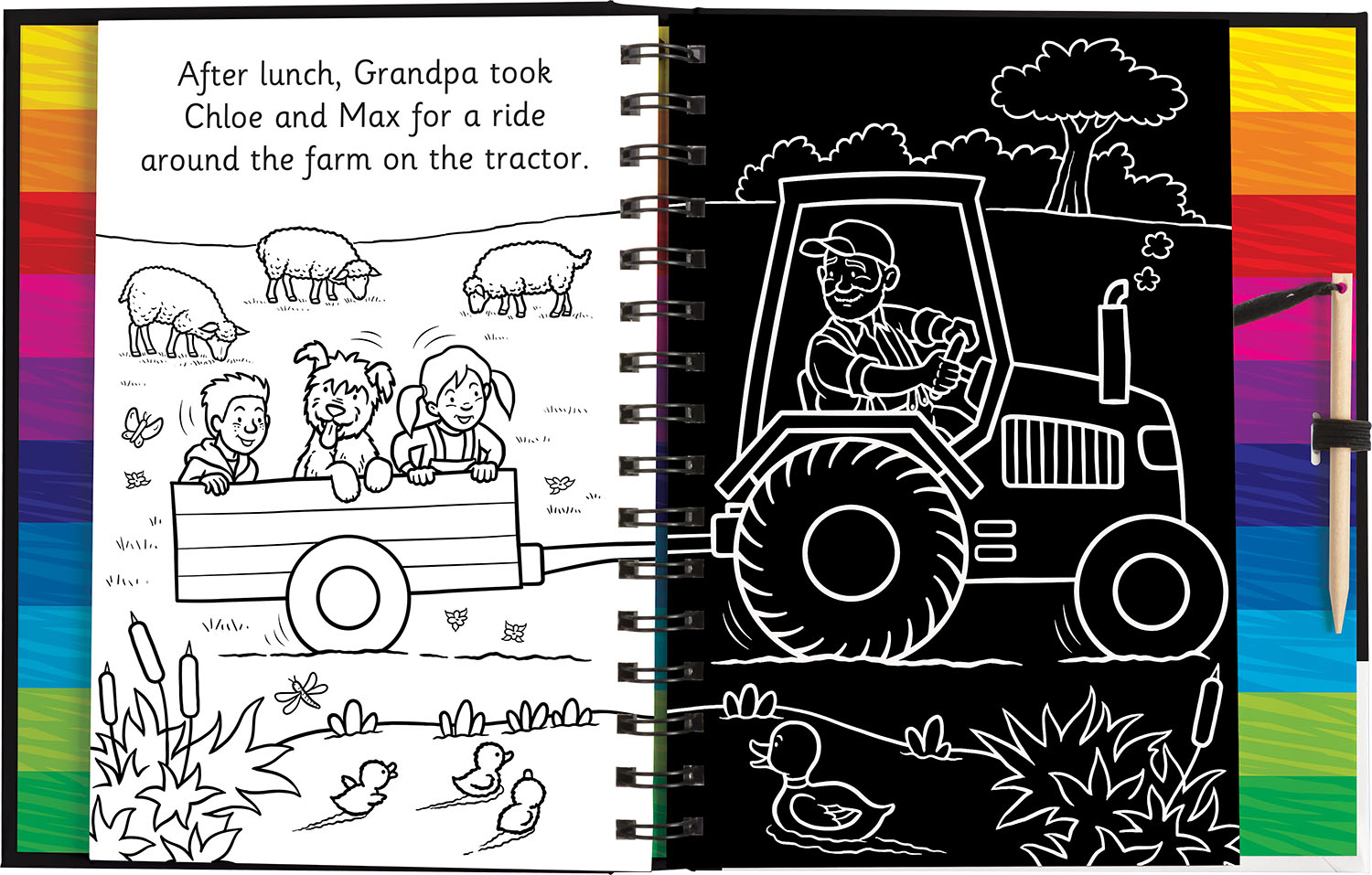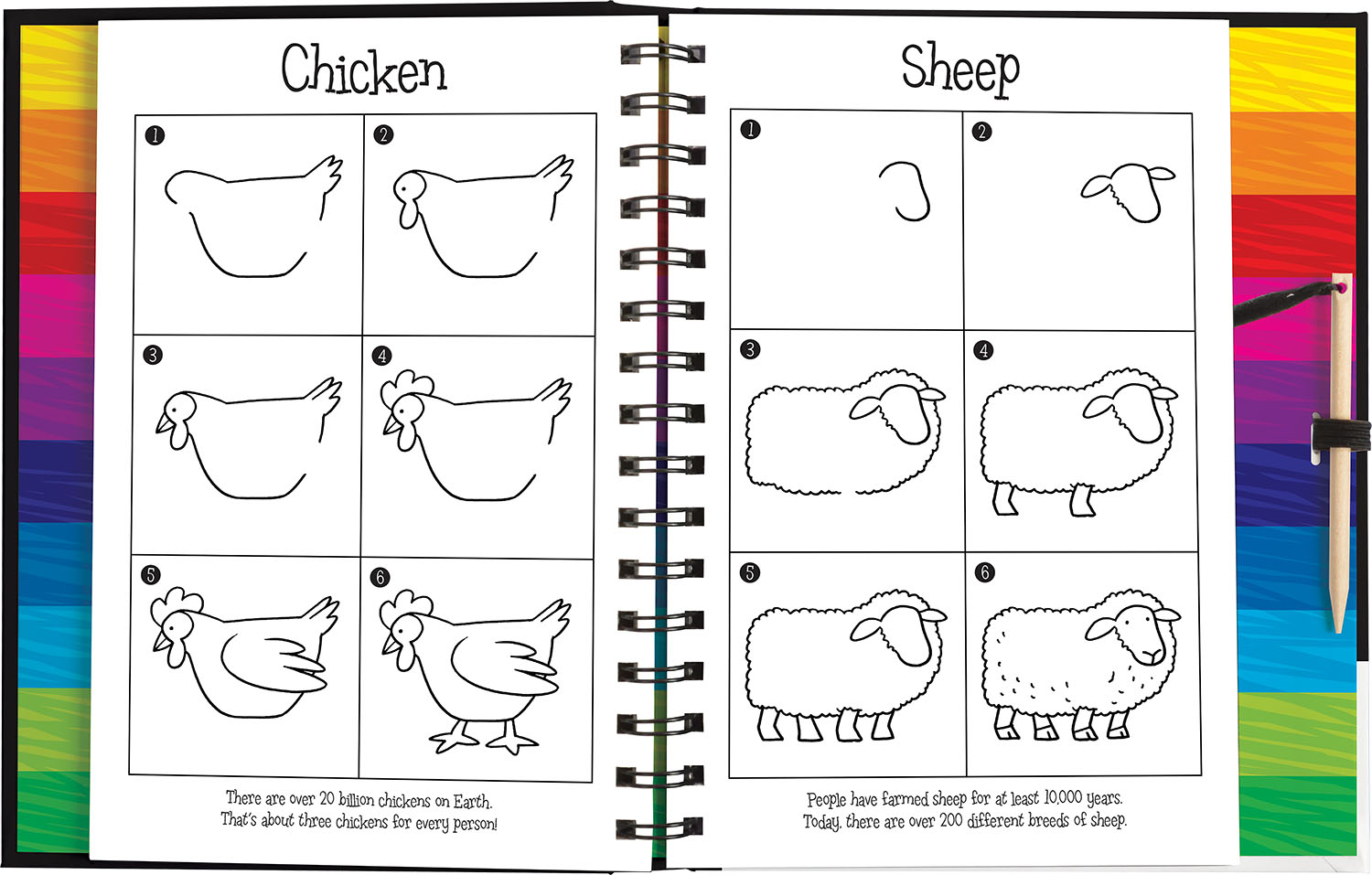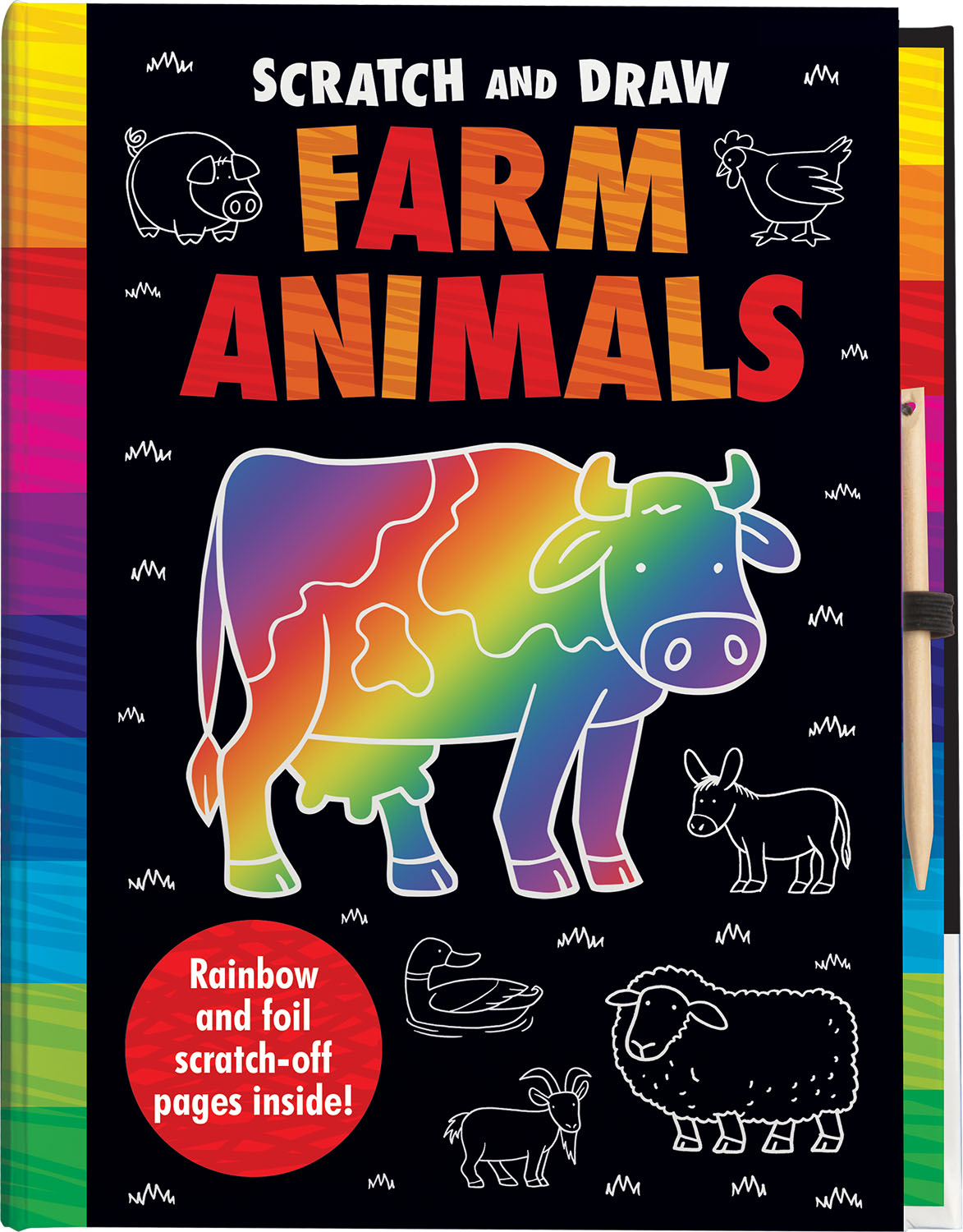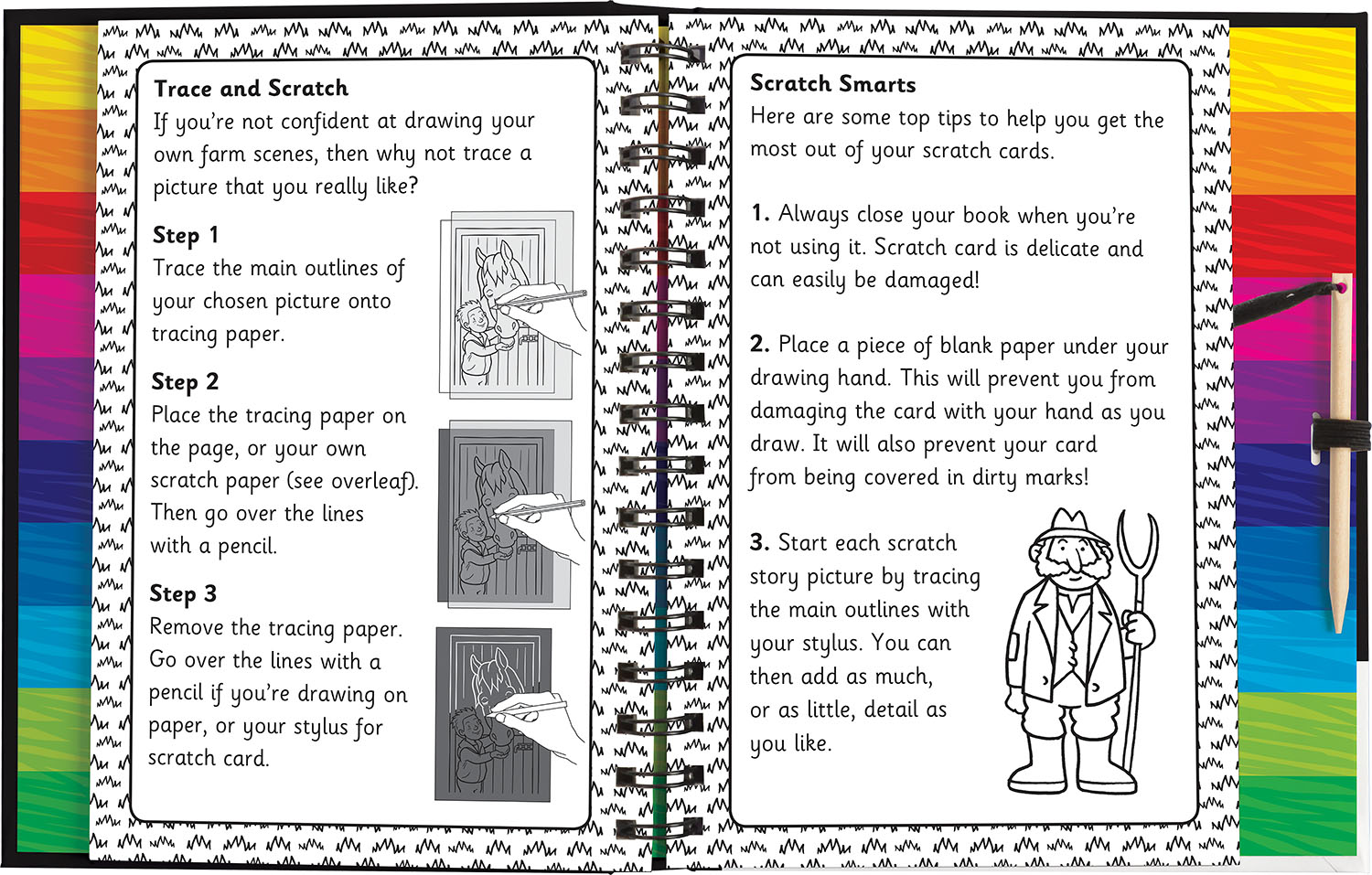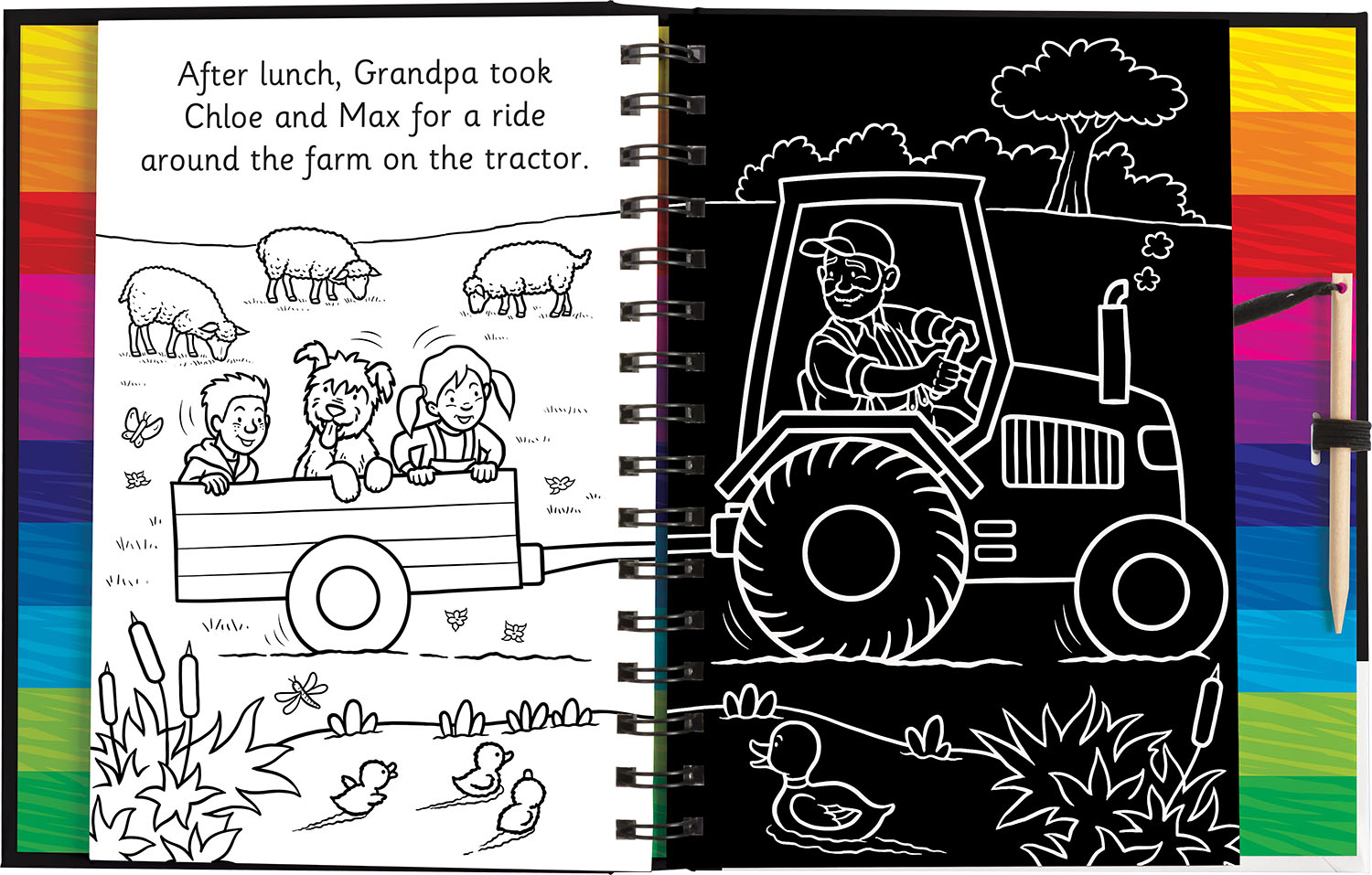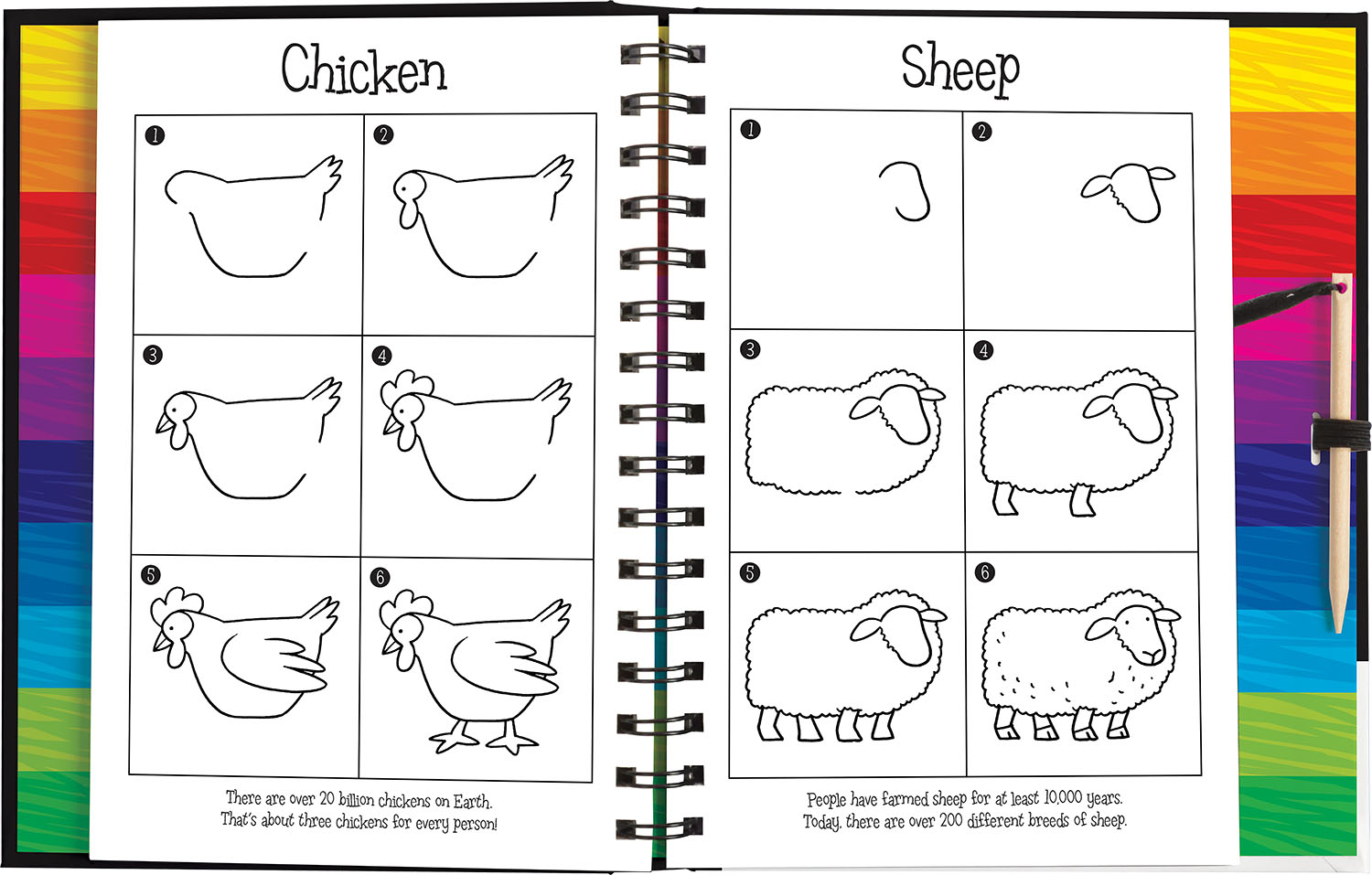 Scratch and Draw Farm Animals
Illustrator:

Barry Green

Author:

Arthur Over
ISBN:

978-1-78958-415-8

Published:

01-Mar-2020
Age:

5 to 9

Price:

$12.99
Scratch and Draw amazing rainbow and foil farm animal pictures on the special pages inside this hardback art activity book. Scratch and draw pictures are simple to complete and the results look amazing as the rainbow and foil effects are revealed by scratching away the surface of the special scratch art cards. This farm-themed title includes step-by-step instructions to learn how to draw fun farm animals, characters and more. There is also an exciting farm-themed scratch art adventure story to complete, and a cool writing and drawing tool especially for using on the scratch and sketch pages for boys and girls age 5 and up.
Buy online
Unique Selling Points
The perfect gift for budding artists: this unique activity book series is bursting with creative ideas that will keep youngsters occupied for hours!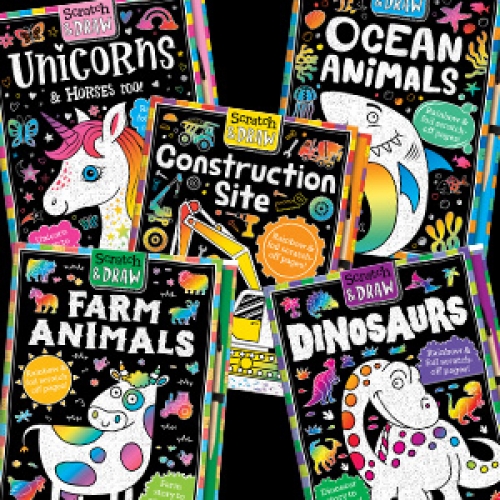 Over 2 million scratch and draw copies sold worldwide!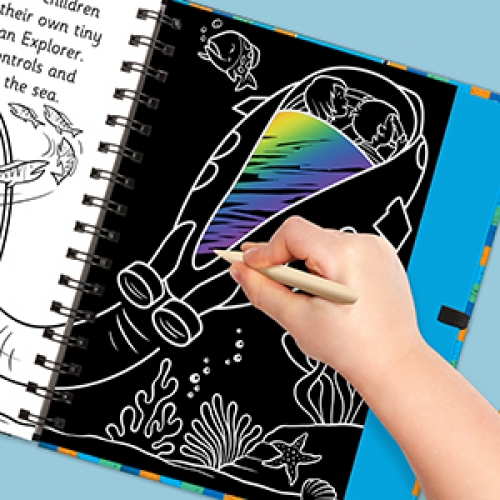 Author: Arthur Over
Arthur Over was born and raised in South Africa, before moving to the UK aged 12. Arthur lives near Loch Ness with his wife Mindy, five children, four cats and his herd of rare breed goats. Arthur is absolutely convinced he has seen the Loch Ness Monster.
Illustrator: Barry Green
Barry Green has illustrated children's books for over 30 years and has been published in more than 60 countries around the world. UK-based Barry is best-known for his 101 How to Draw series which has sold over 3,000,000 copies worldwide.