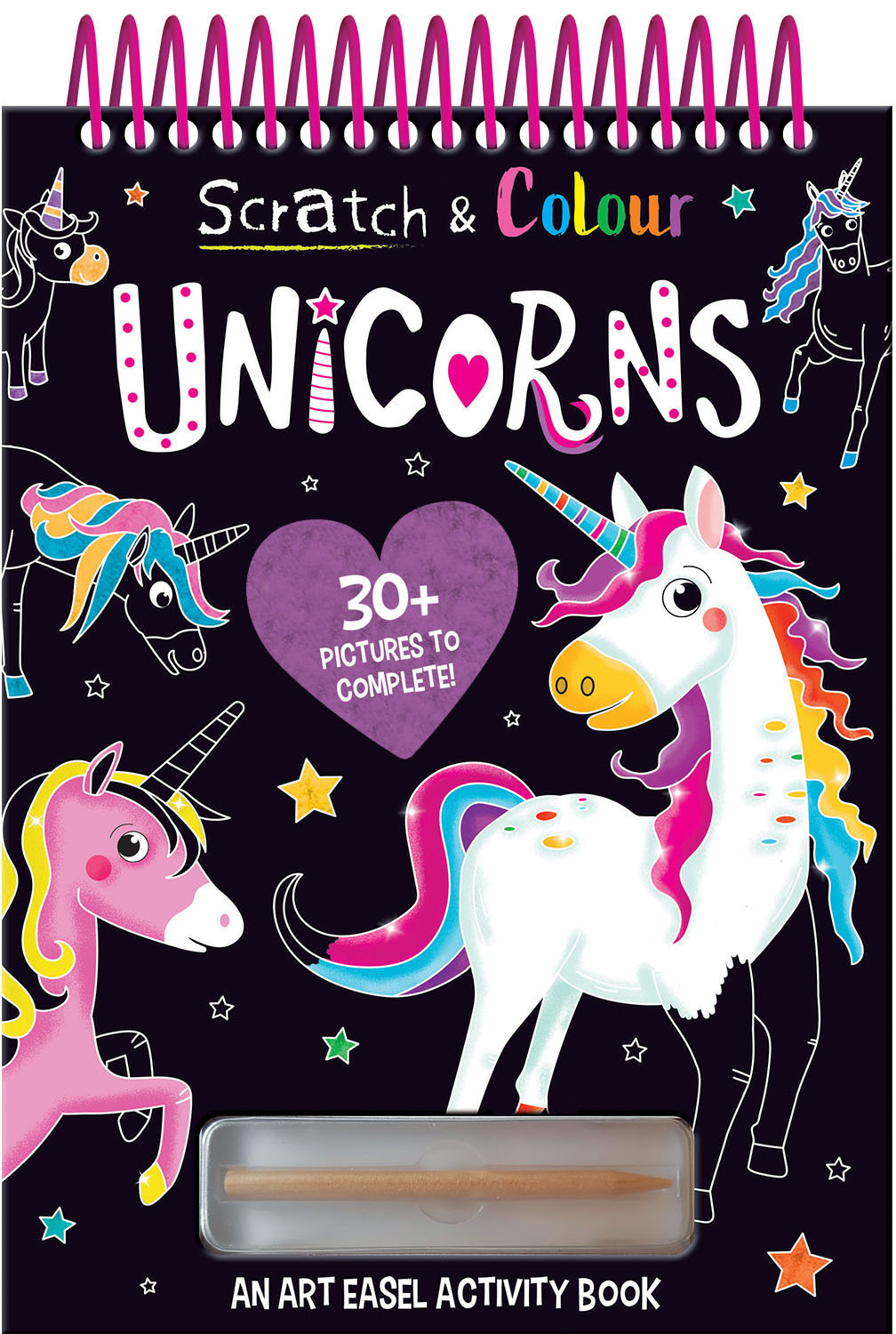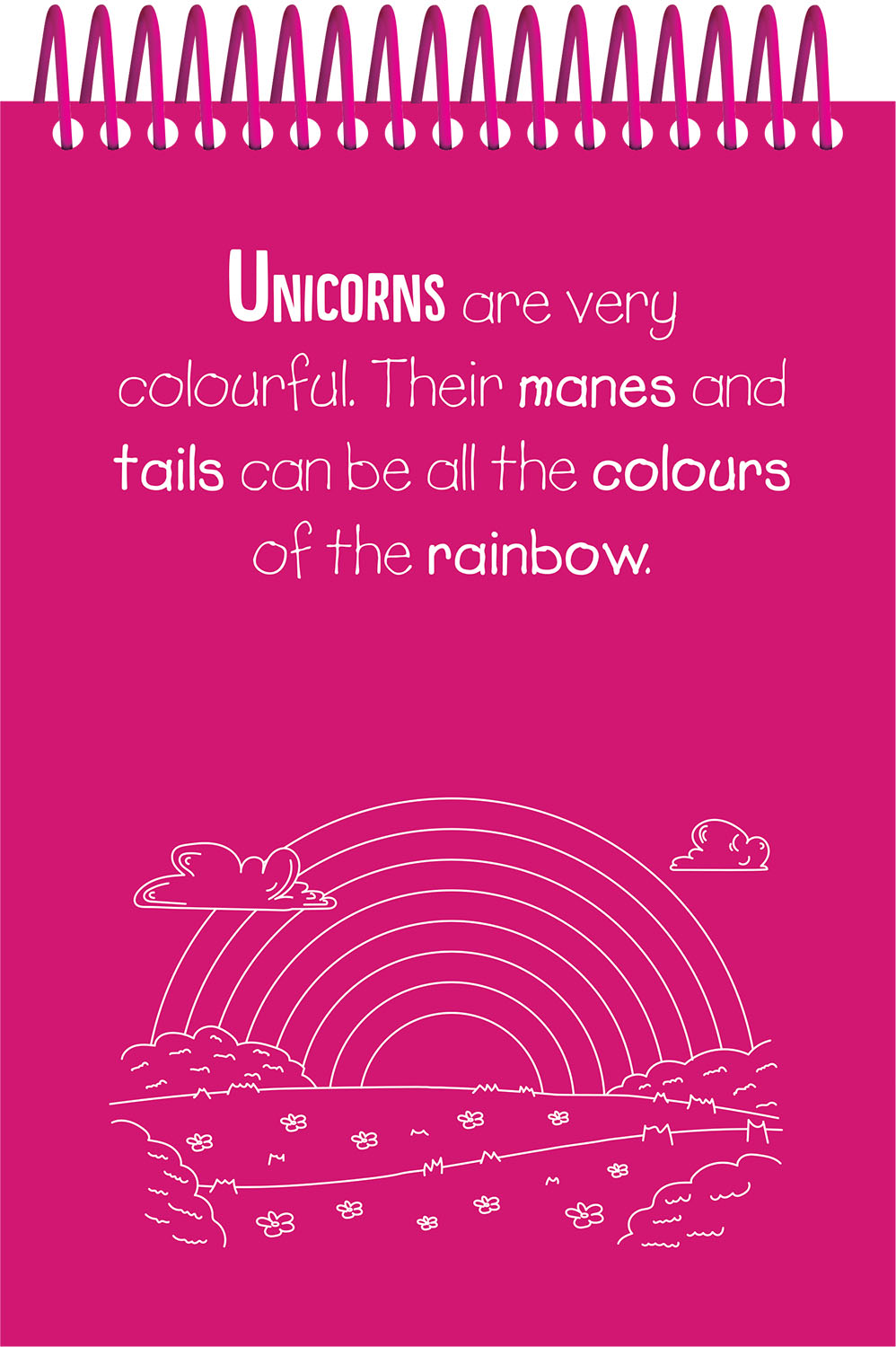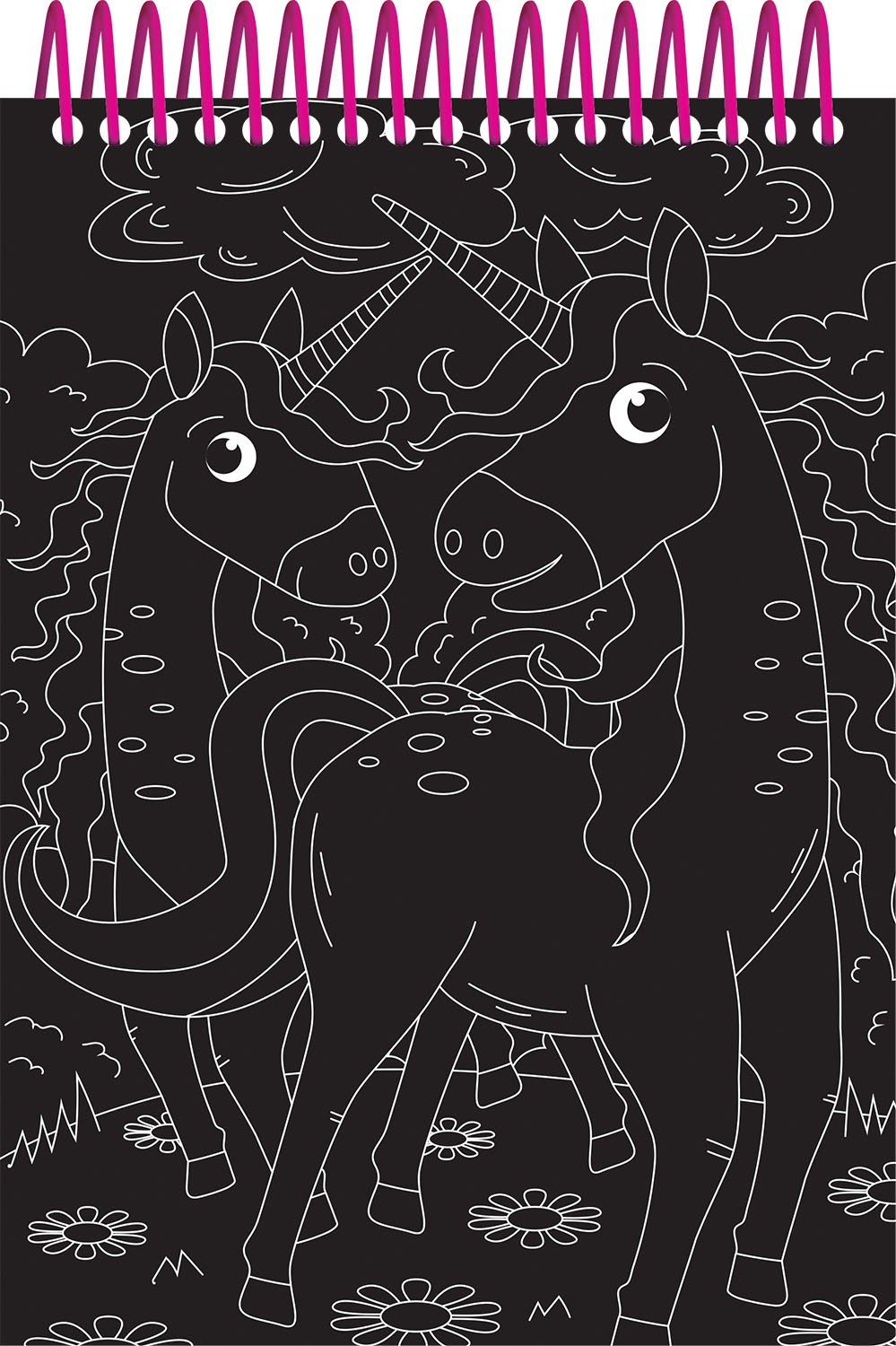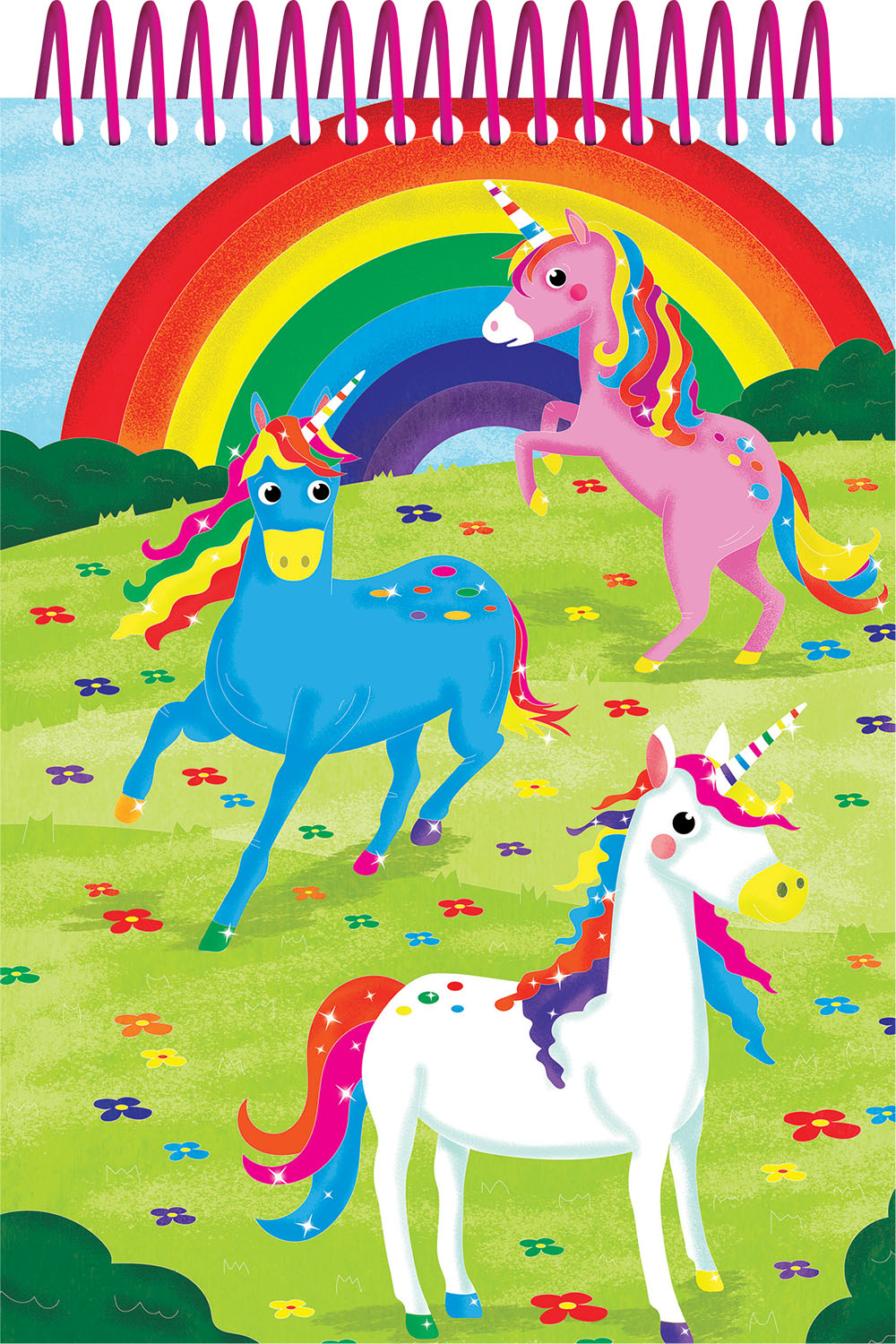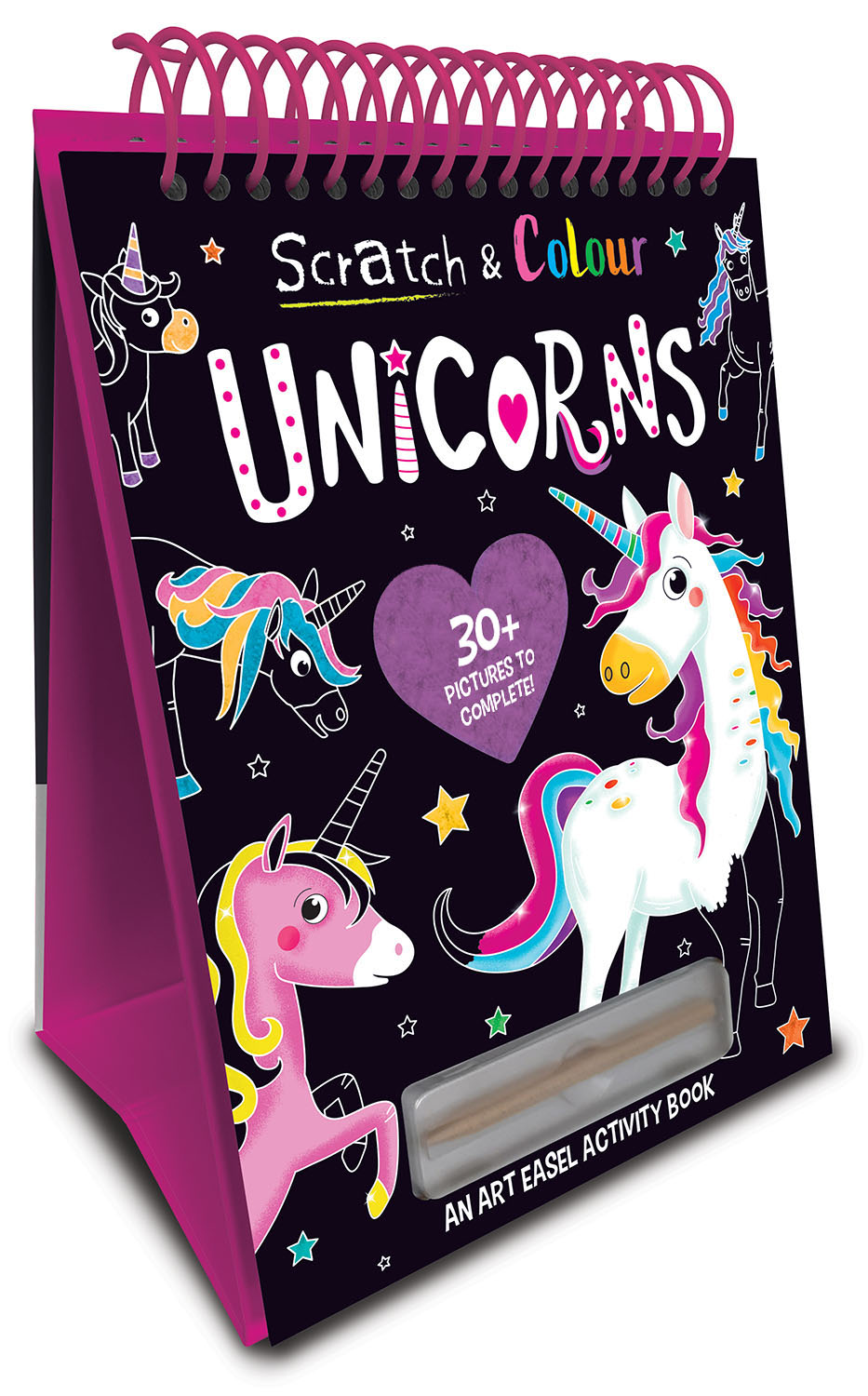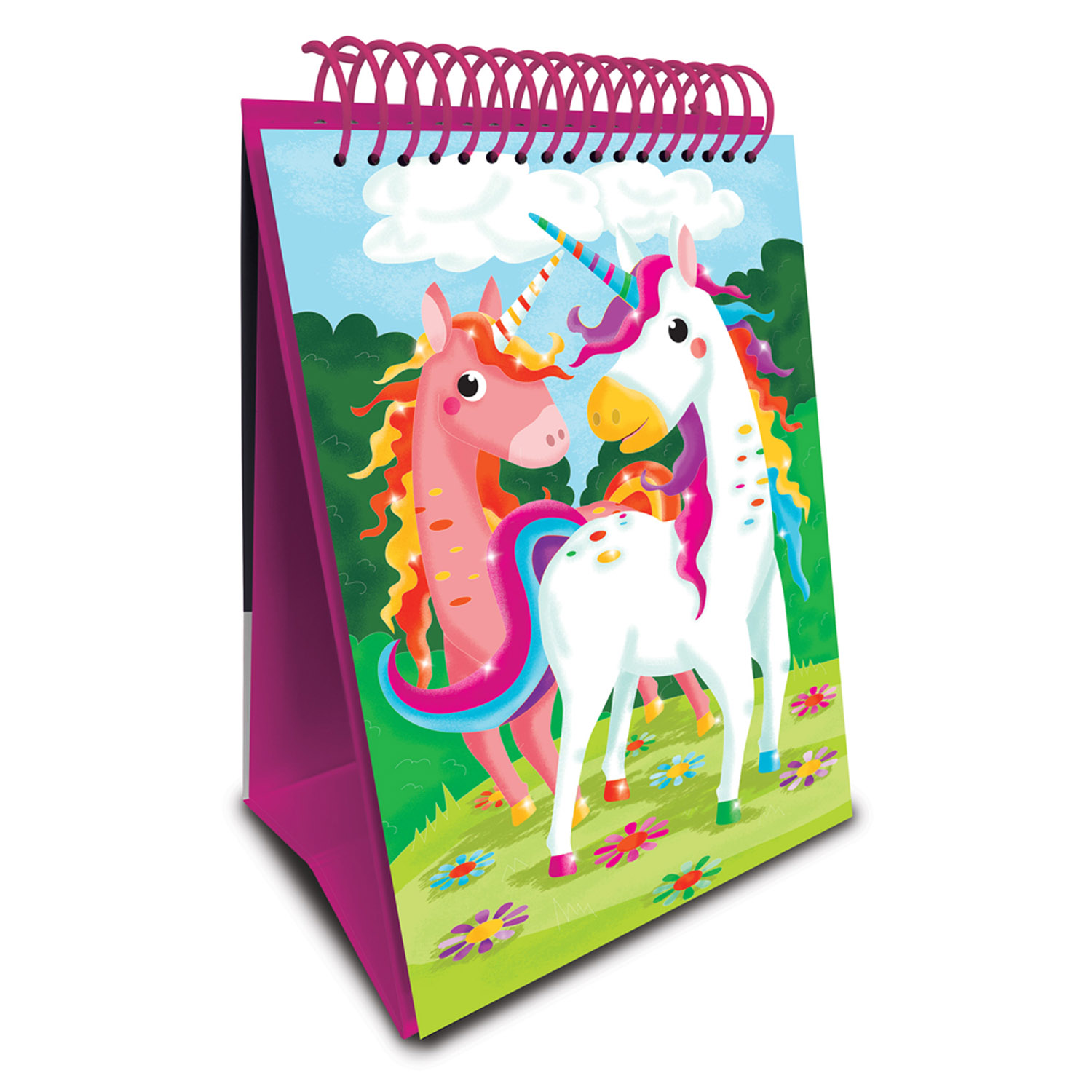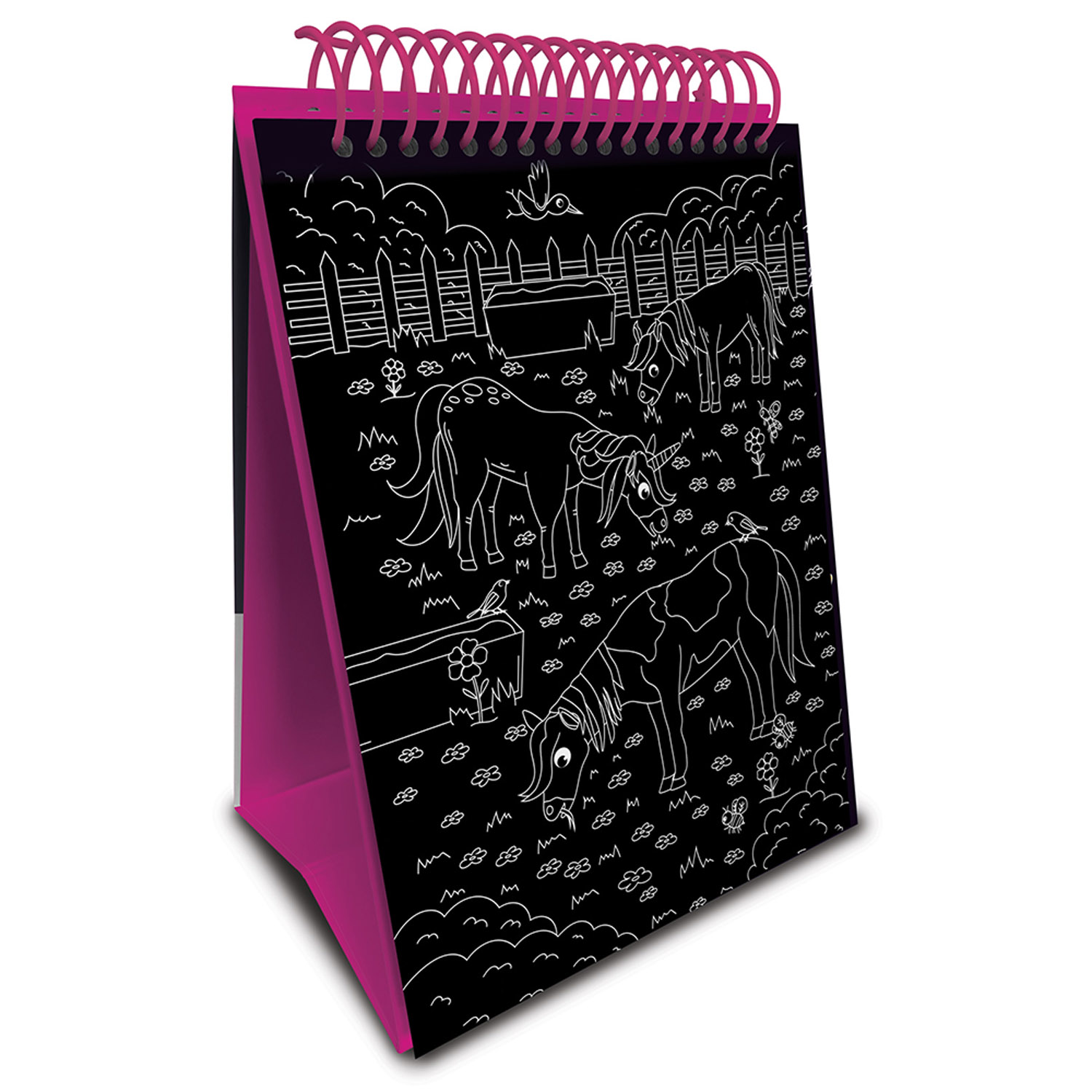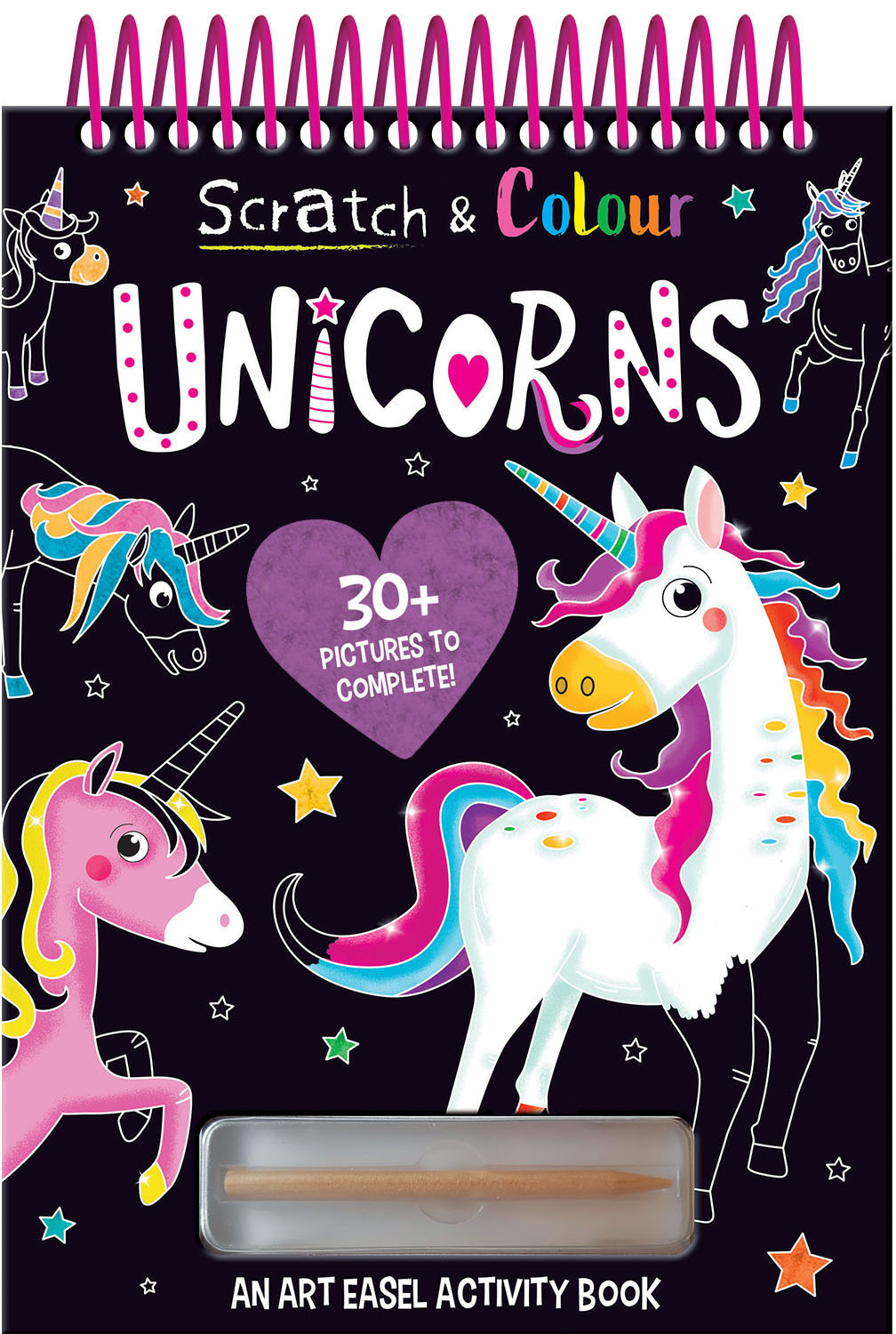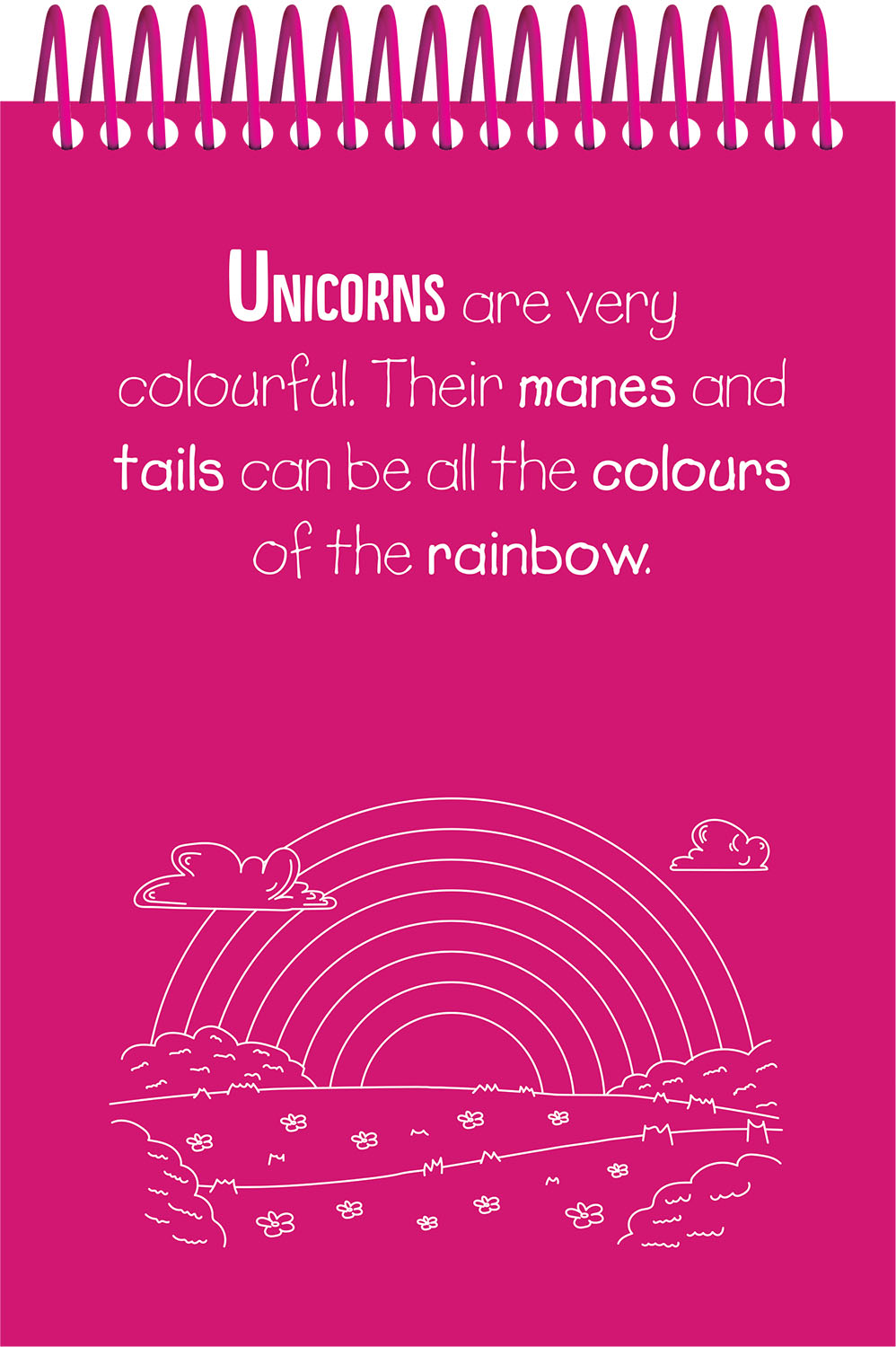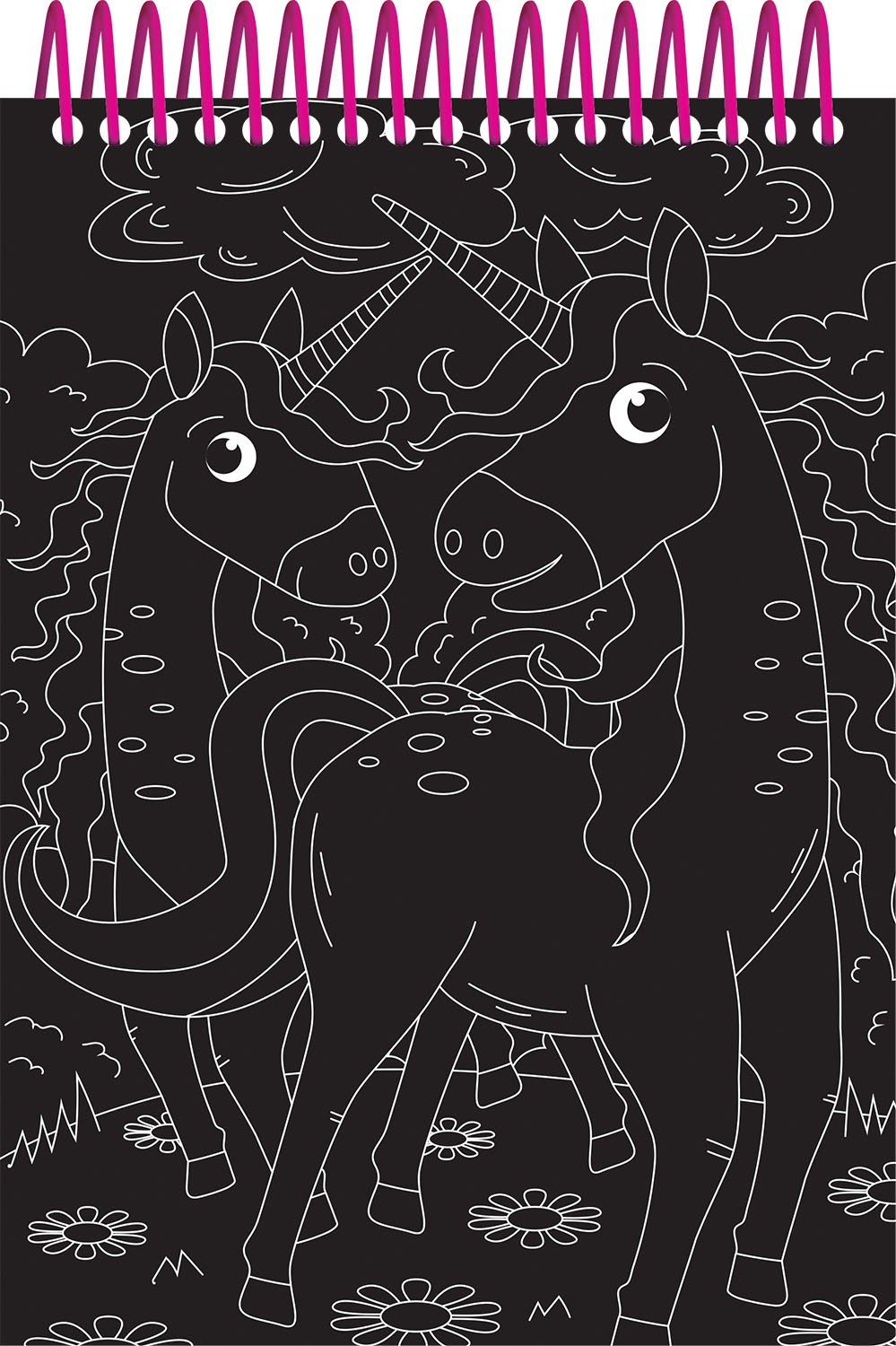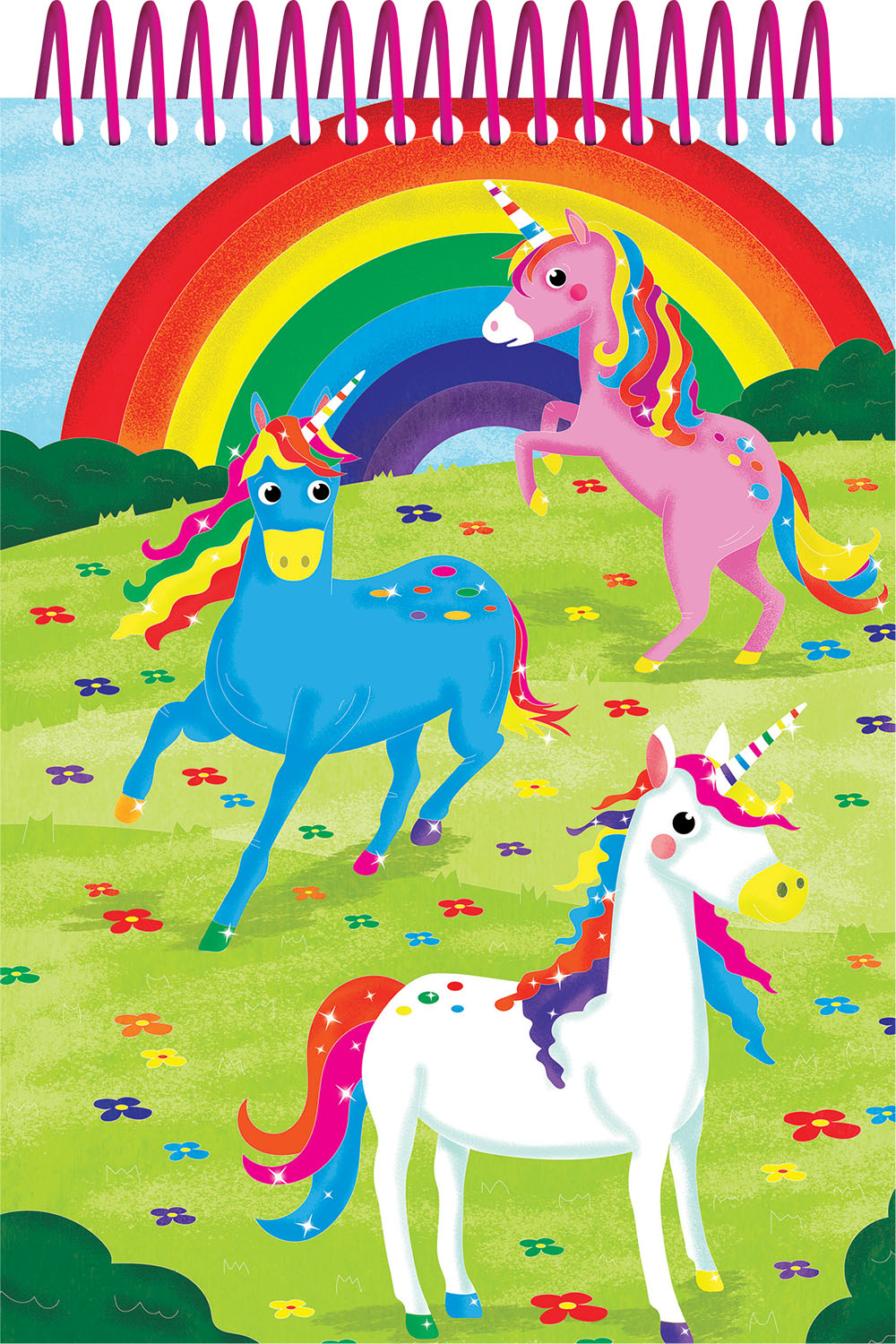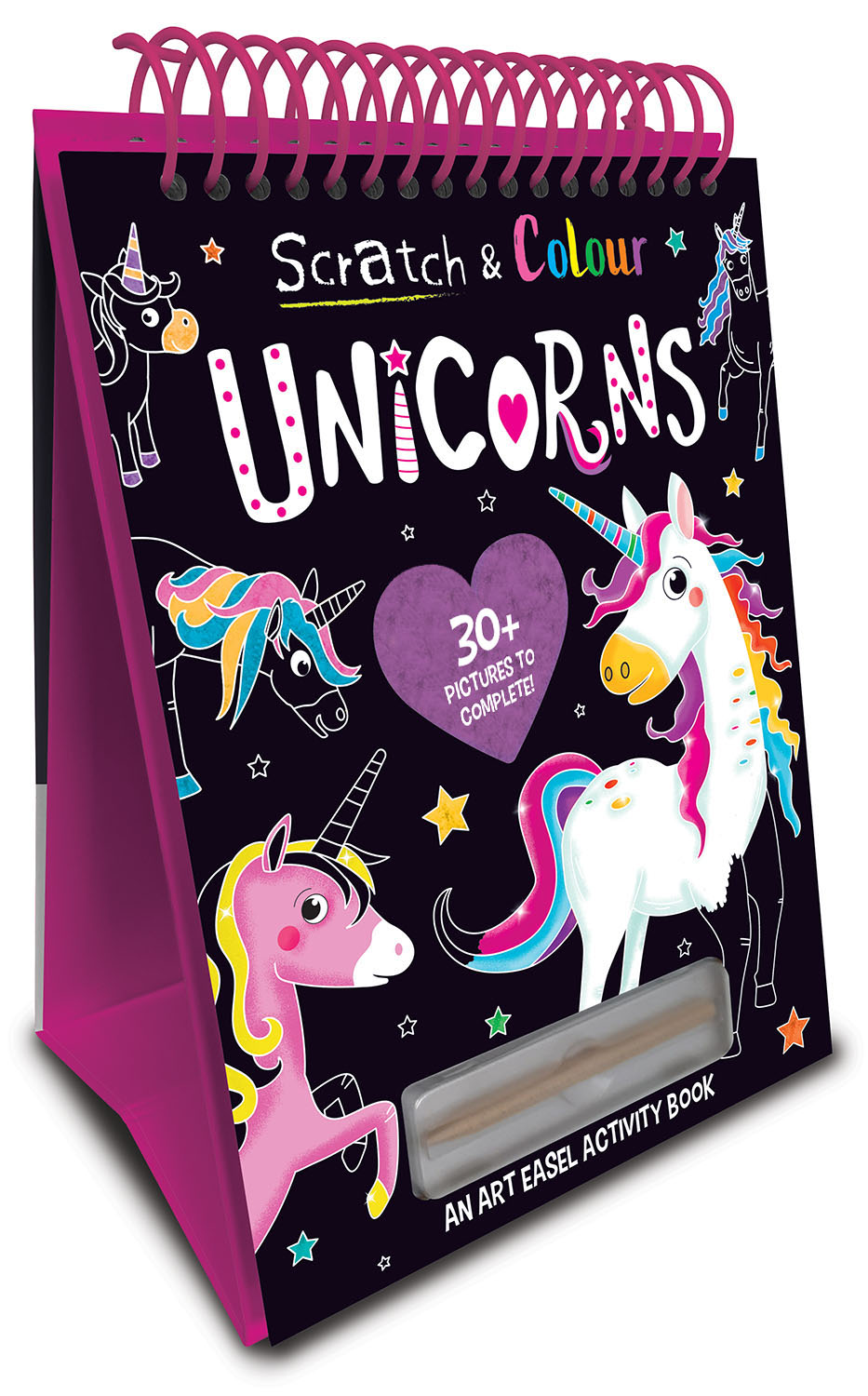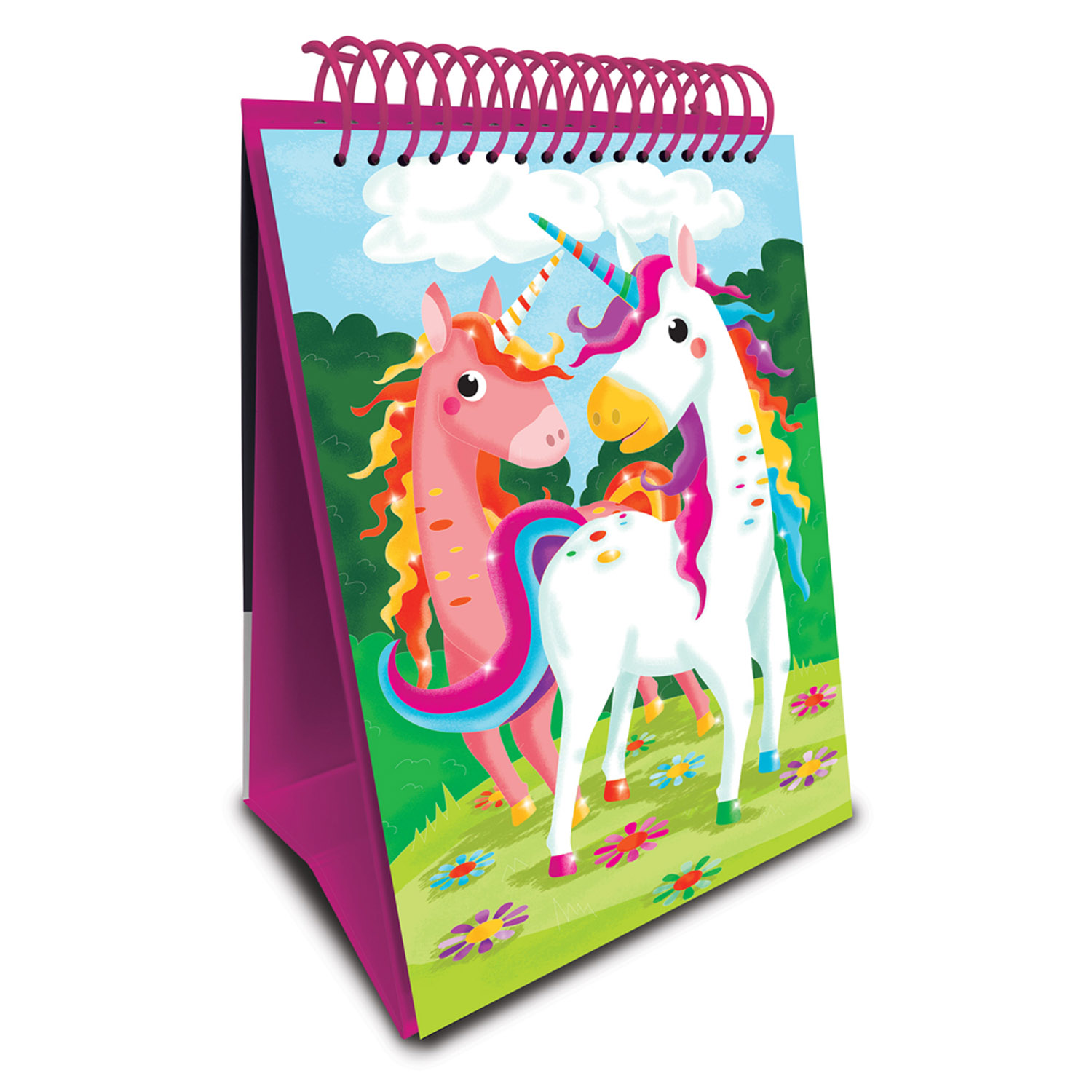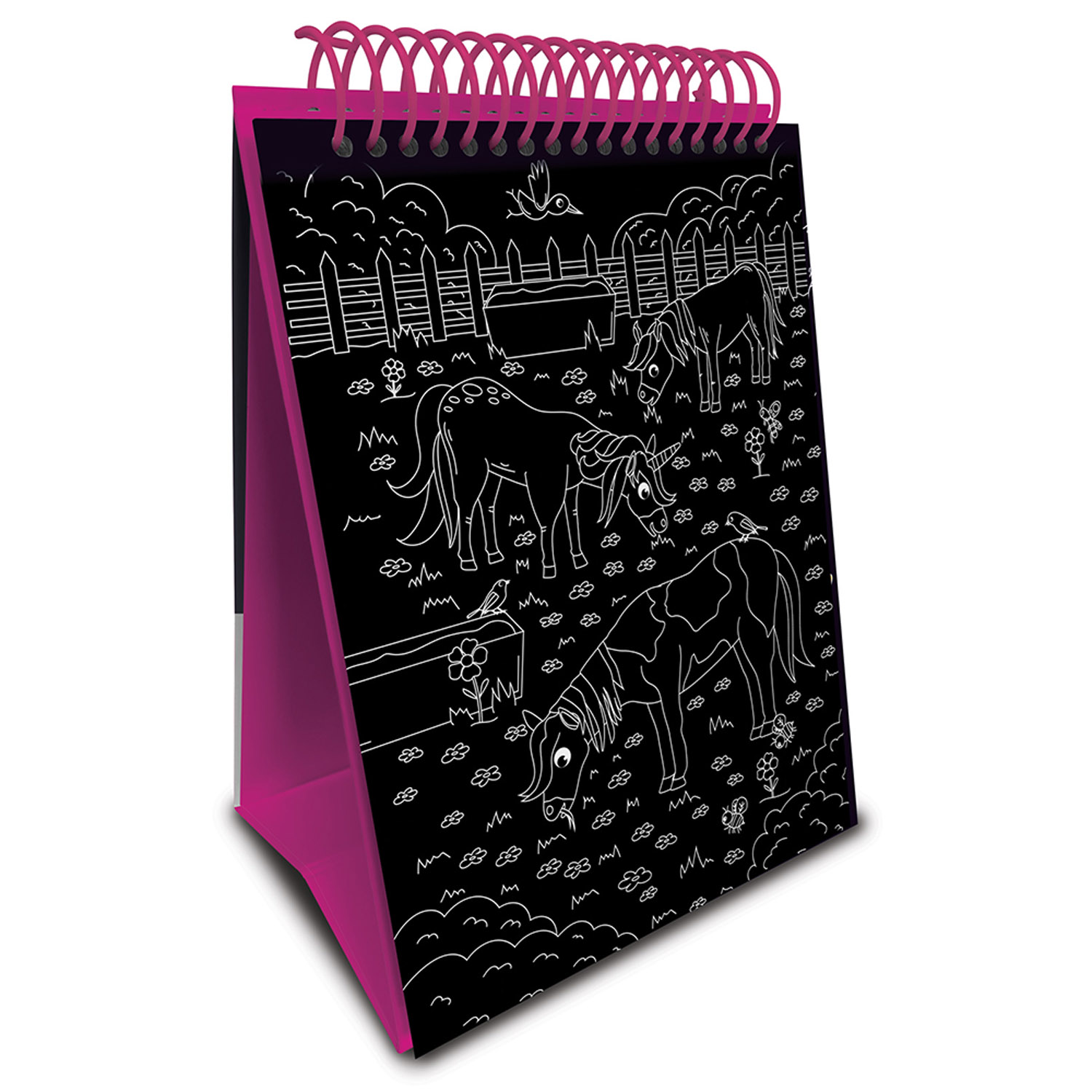 Scratch and Colour Unicorns
Illustrator:

Rachael McLean

Author:

Jenny Copper
ISBN:

978-1-80105-268-9

Published:

01-Apr-2022
Scratch, colour and create magical unicorn pictures with this art easel activity book that is packed with scratch card pictures to create and colouring-in pictures to complete!
This scratch activity book is packed with over 30 pictures to complete from scratch-off pictures to colouring in. Flip over the pages to create colourful scratch works of art with the 12 special pictures. Just use the wooden scratch tool to scratch away the black surface and scratch between the lines or scratch away all of the black surface on the special pictures to discover the colourful illustrations hidden underneath. There are more art activities to complete with the black-and-white colouring-in pages at the back of the book. Each includes a fun fact to learn as the pictures are coloured with crayons or pencils.
The unique and sturdy art easel format is easy to use and can be stood like an easel on a flat surface. The wooden scratch tool included can be safely stored inside the front cover when play is done. Just flip over each page to complete the art activities for creative time at home or for on-the-move activity fun.
Buy online
Unique Selling Points
The art easel is a unique flip-over format, stand the book up to scratch and colour the pictures!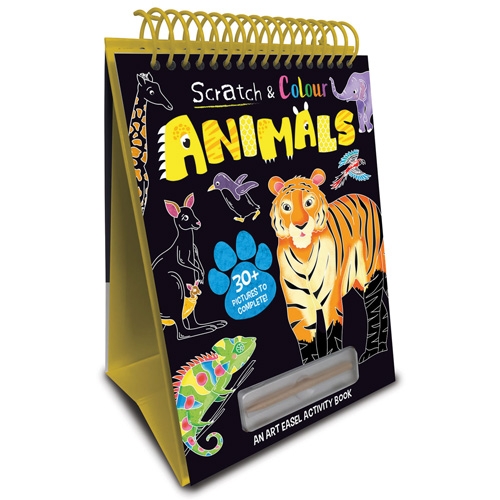 Includes 40 pictures to complete, with pictures to colour and 12 scratch pictures to create with the wooden scratch tool.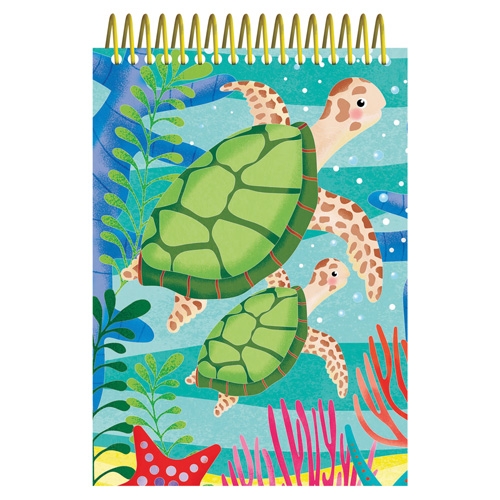 Author: Jenny Copper
Jenny Copper is a children's book editor and author who has been creating stories ever since she could read and write. Jenny lives in the Suffolk countryside with her two very spotty Dalmatians. Jenny's favourite authors are Terry Pratchett, Roald Dahl and Jane Austen.
Illustrator: Rachael McLean
Rachael is an illustrator living in a lovely coastal town in Australia. Her designs can be found worldwide on pretty products, wall art, greetings cards and books. Rachael's playful illustrations are bright, colourful and fun!