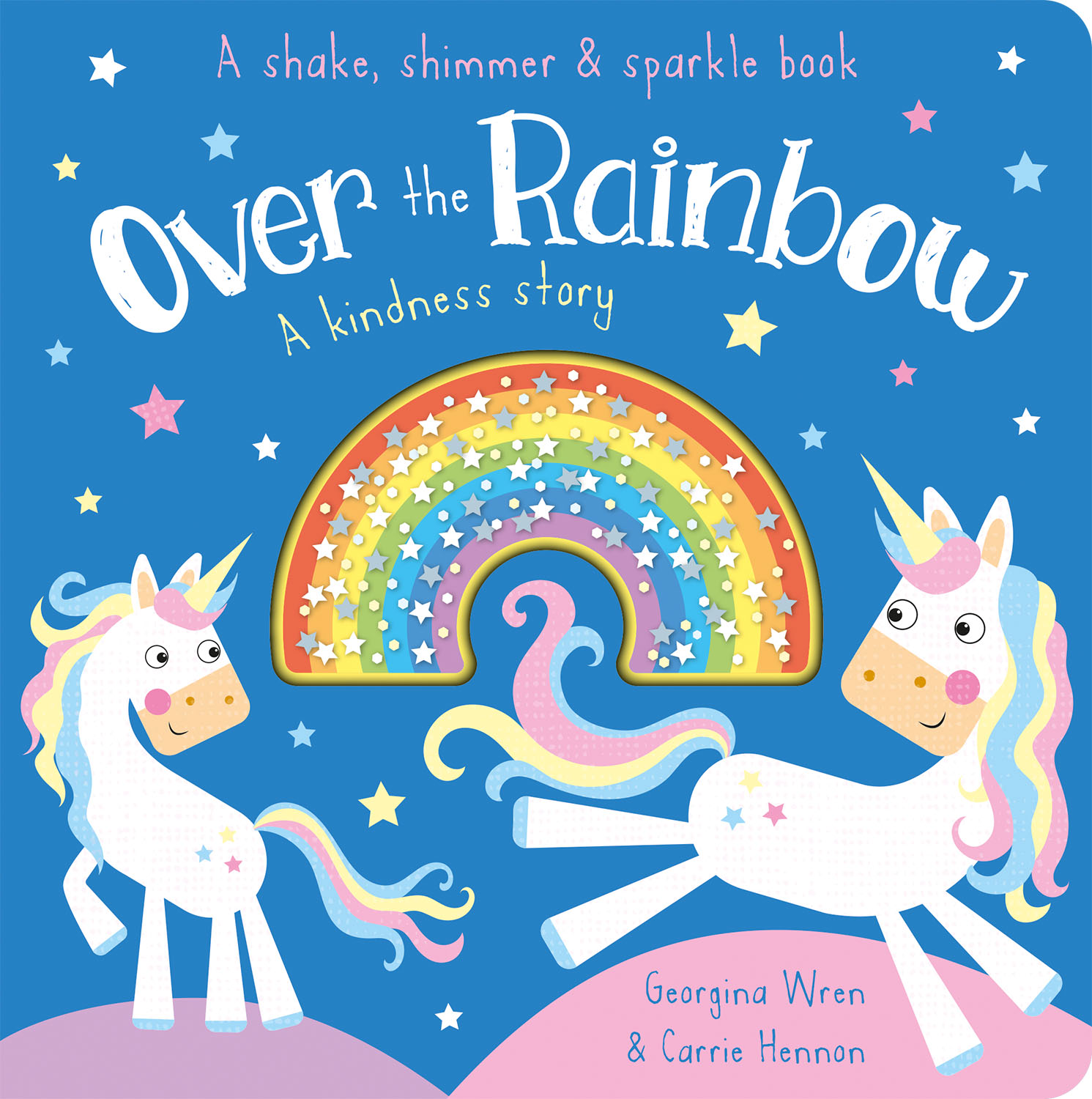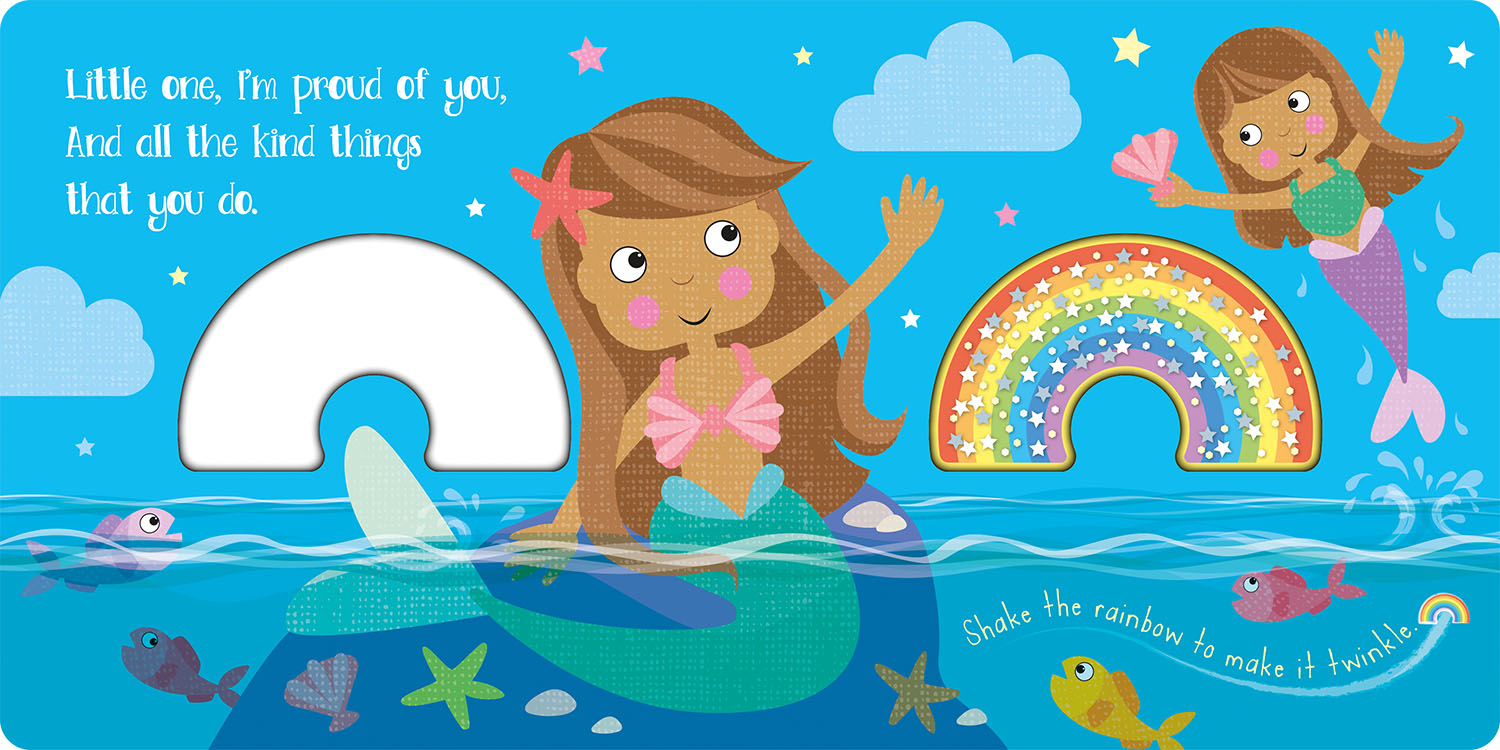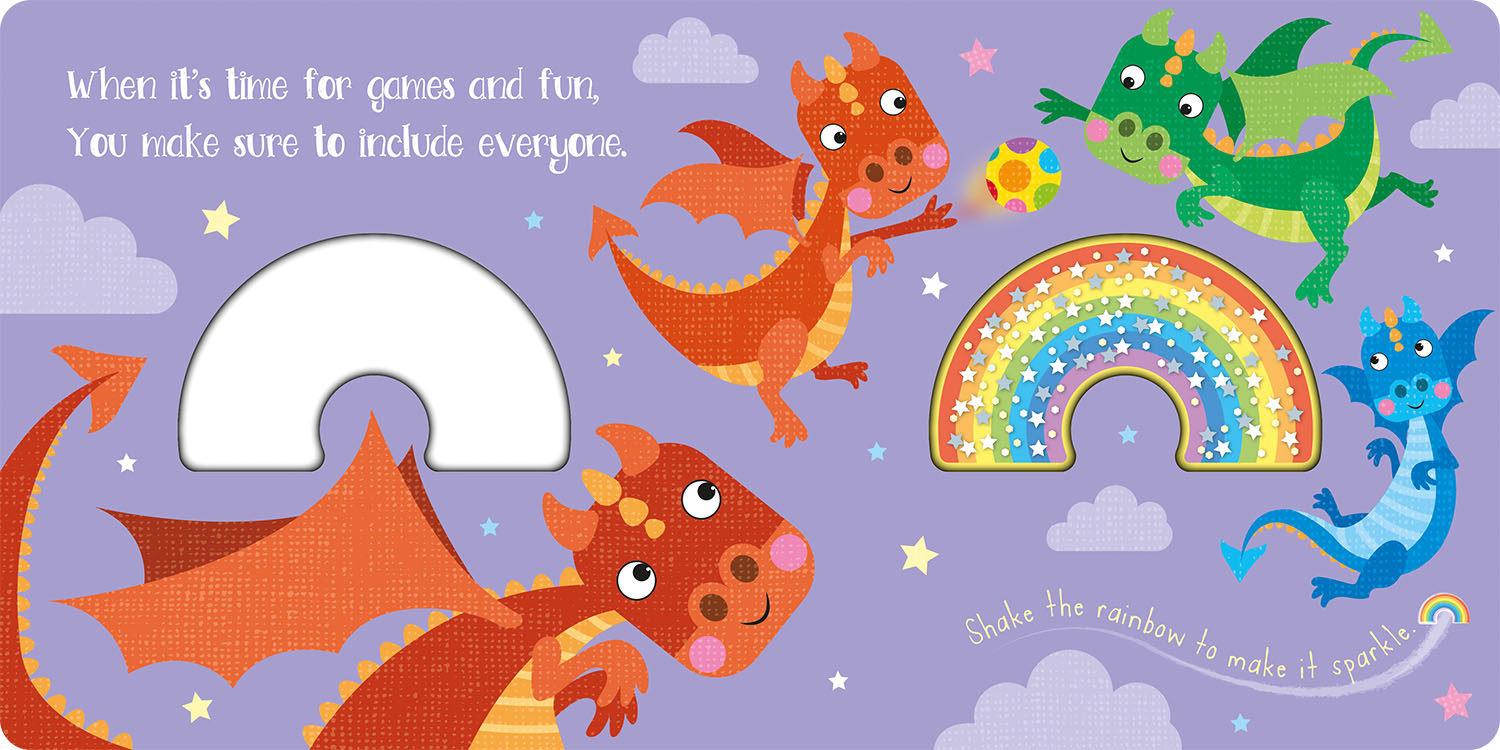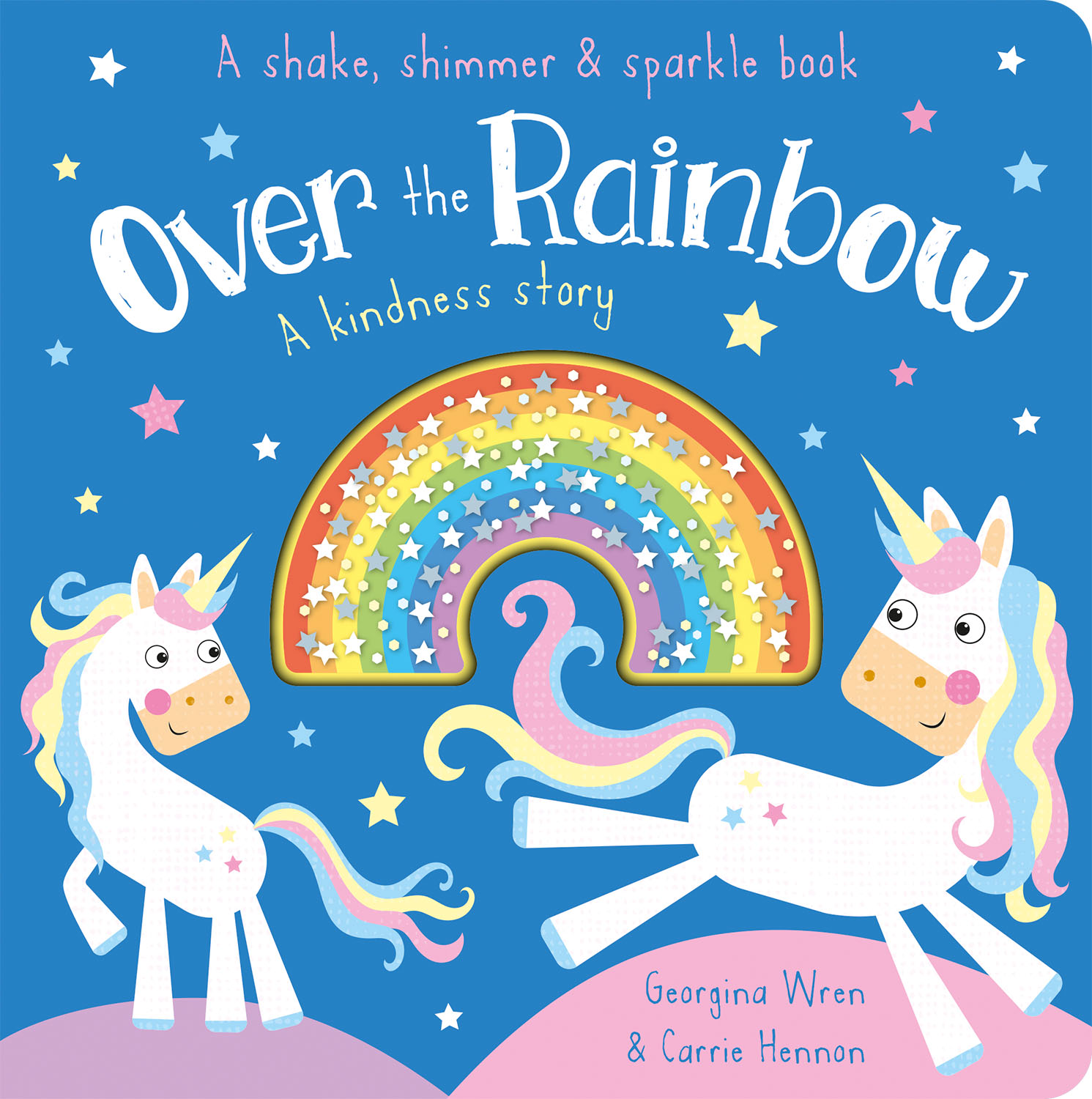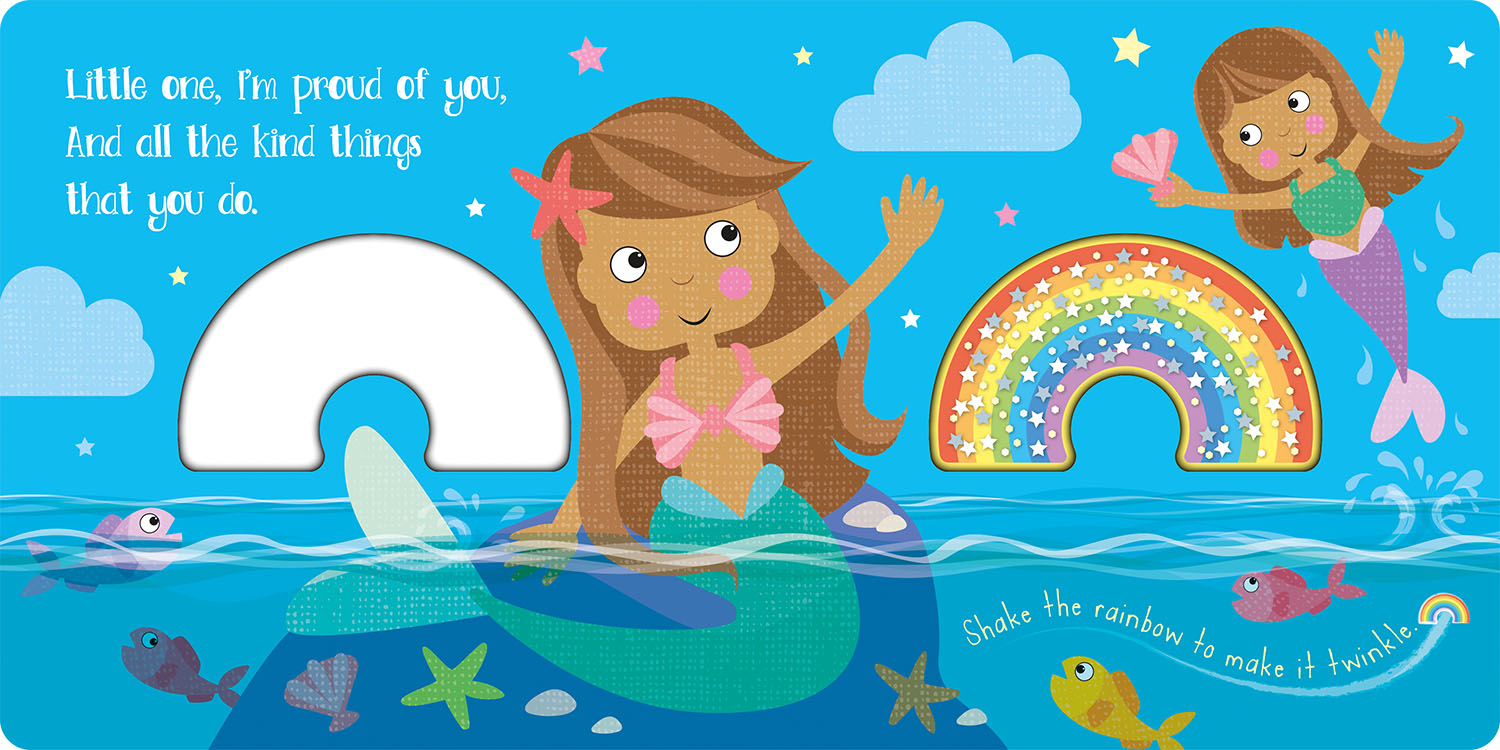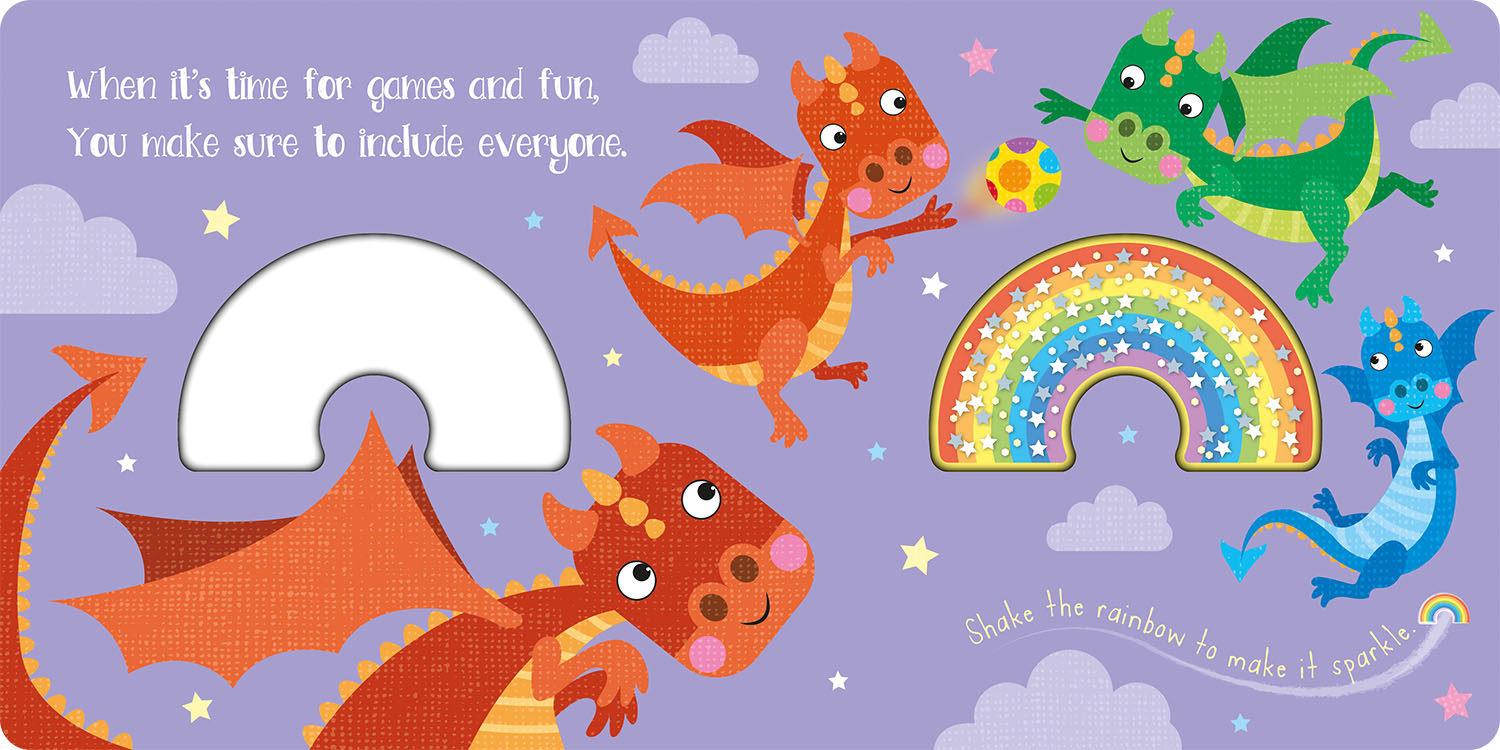 Over the Rainbow
Illustrator:

Carrie Hennon

Author:

Georgina Wren
ISBN:

978-1-78958-505-6

Published:

01-Apr-2020
'You're like a rainbow on a rainy day, you light up my life in every way.'
A rhyming story book about kindness that is perfect for sharing or reading at bedtime, with a glittery rainbow to shake, shimmer and sparkle. Shake the book to create a colourful cascade of glitter and foil shapes inside the rainbow, which is secured to the inside of the book so you can make the rainbow shake, shimmer and sparkle on each page. The gentle, rhyming story, swirling glitter and foil stars and cute illustrations will calm and reassure little ones at bedtime.
Buy online
Unique Selling Points
Shake the book to make a glitter, heart or star cascade.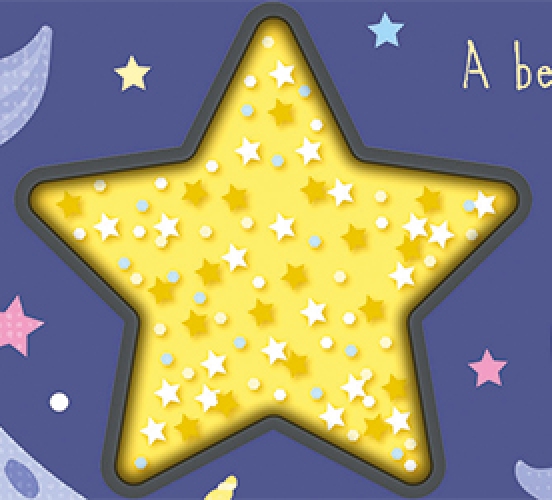 Rhyming text prompts reader to interact with the glitter, foil and gel novelty on each page.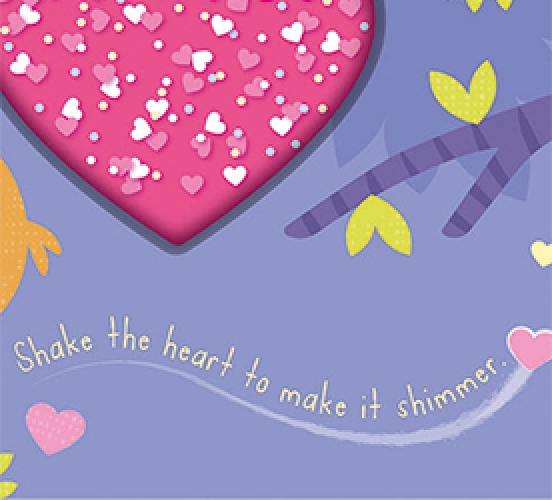 Author: Georgina Wren
After graduating in English and Related Literatures in 2010, Georgina Wren travelled the world before settling down on a houseboat in Notting Hill, London. With a head full of new ideas and an ear for fun, rhyming text, she is one of Imagine That's favourite new authors.
Illustrator: Carrie Hennon
Since graduating from art school, Carrie has worked as a graphic designer, illustrator and art editor for the past 18 years. Carrie is passionate about children's book illustration and is continually inspired by her daily contact with the artists whom she commissions. She has also written her own books for the very young.