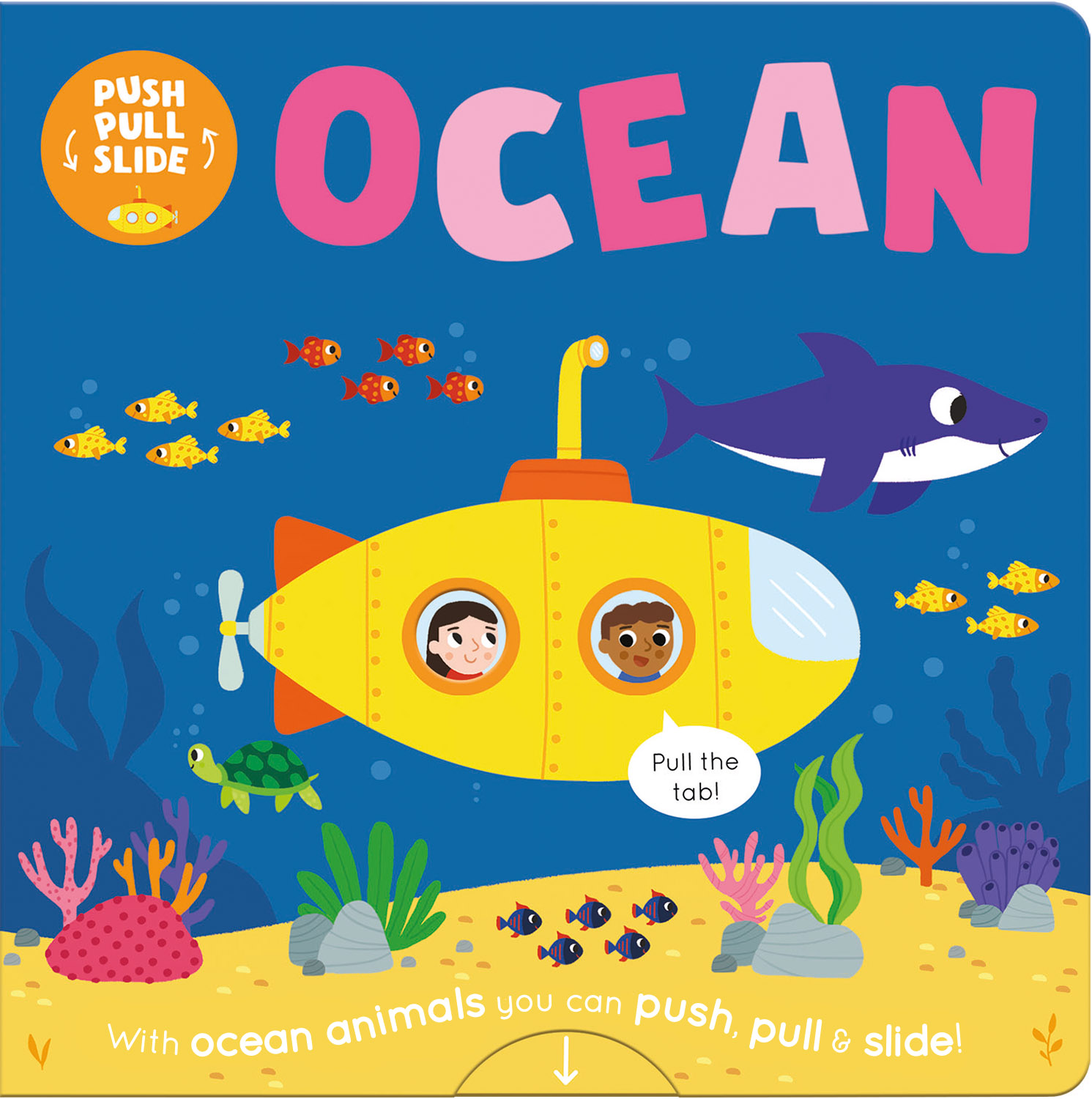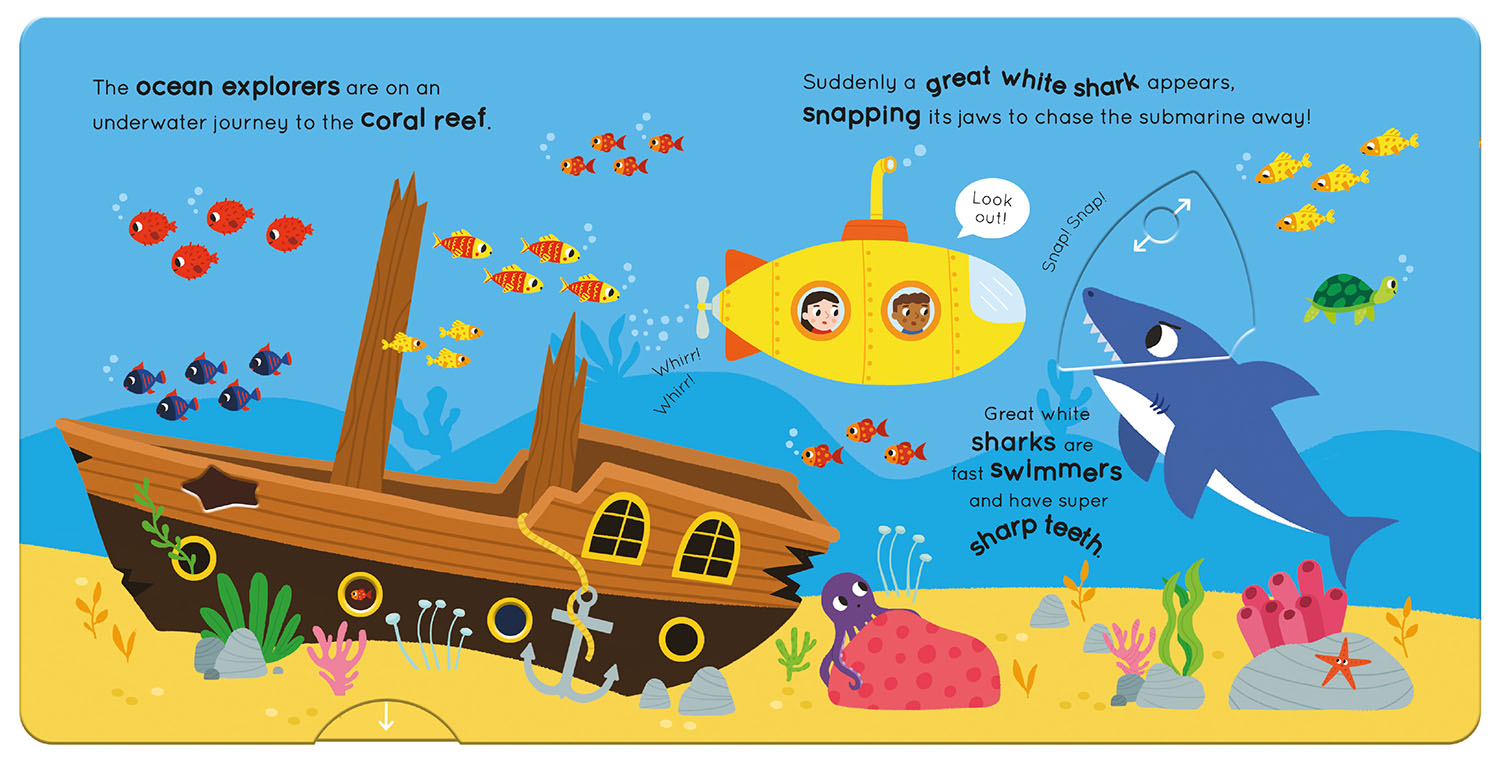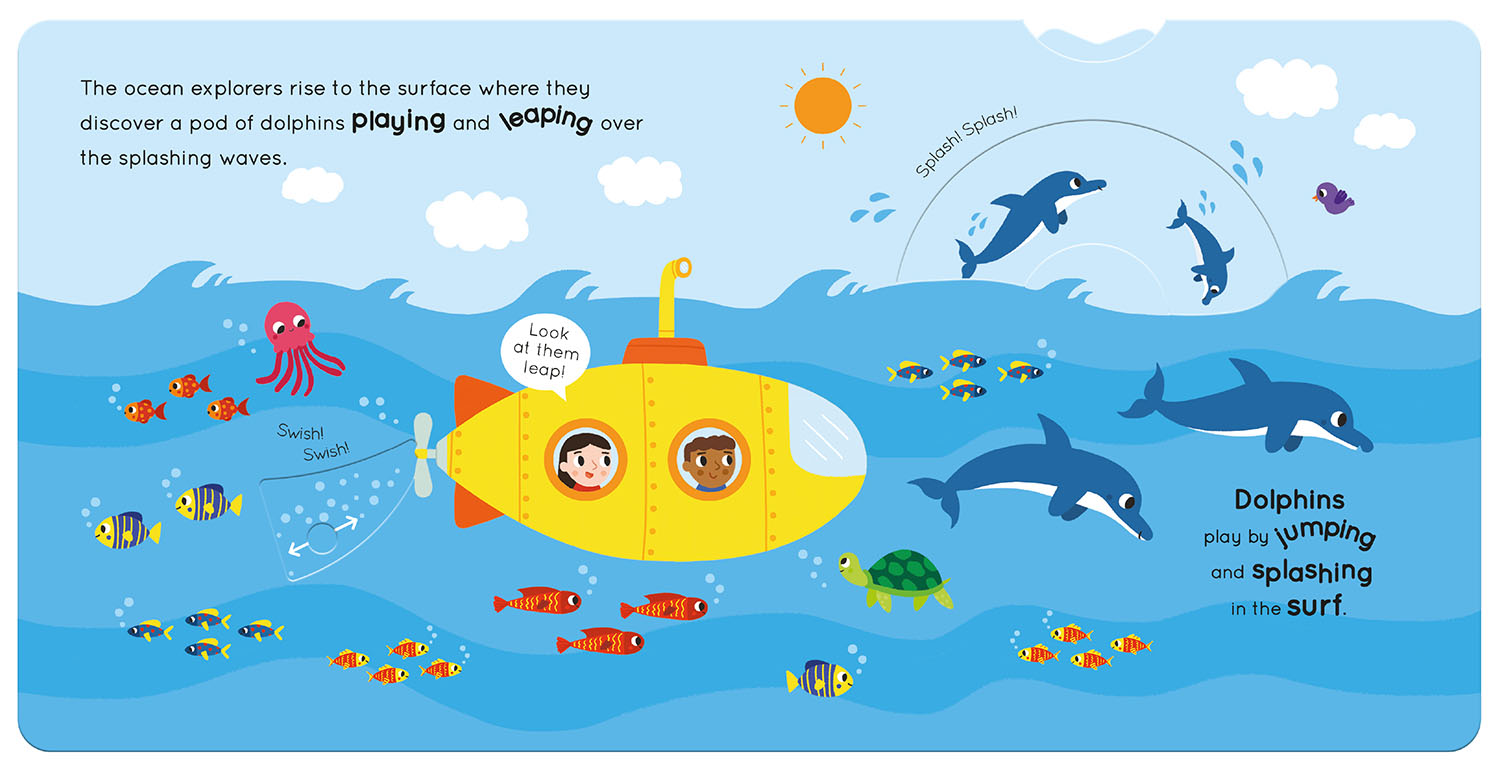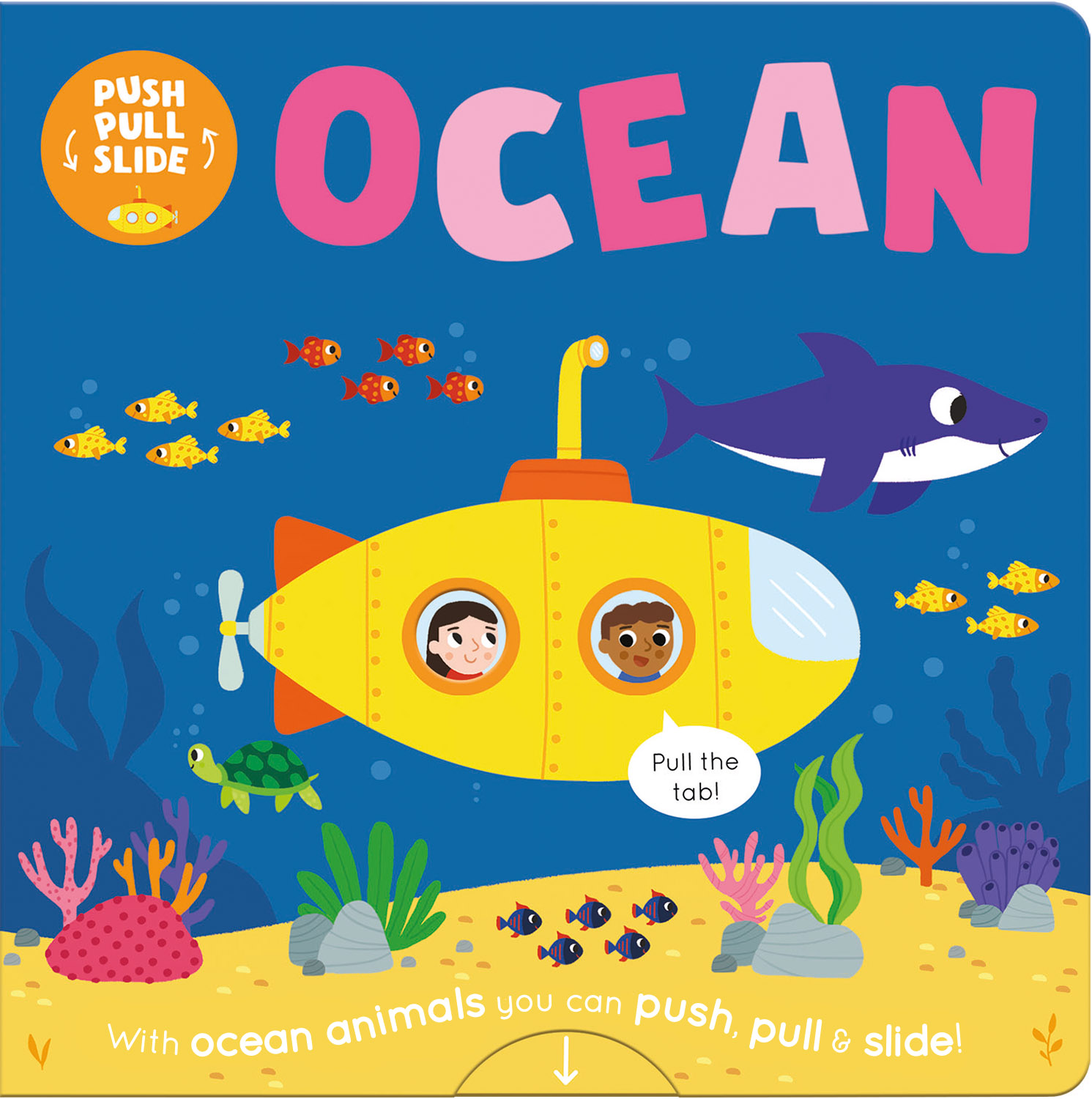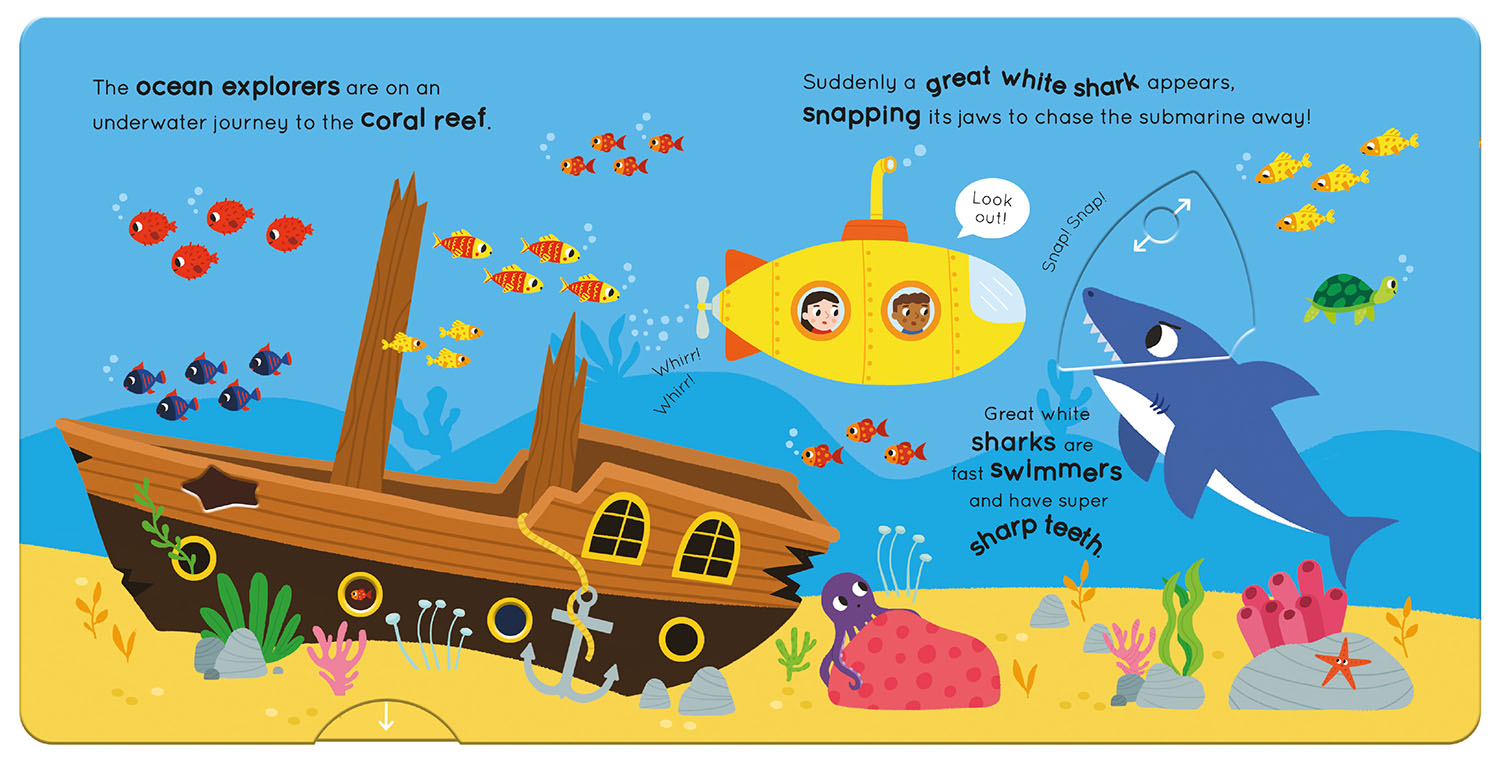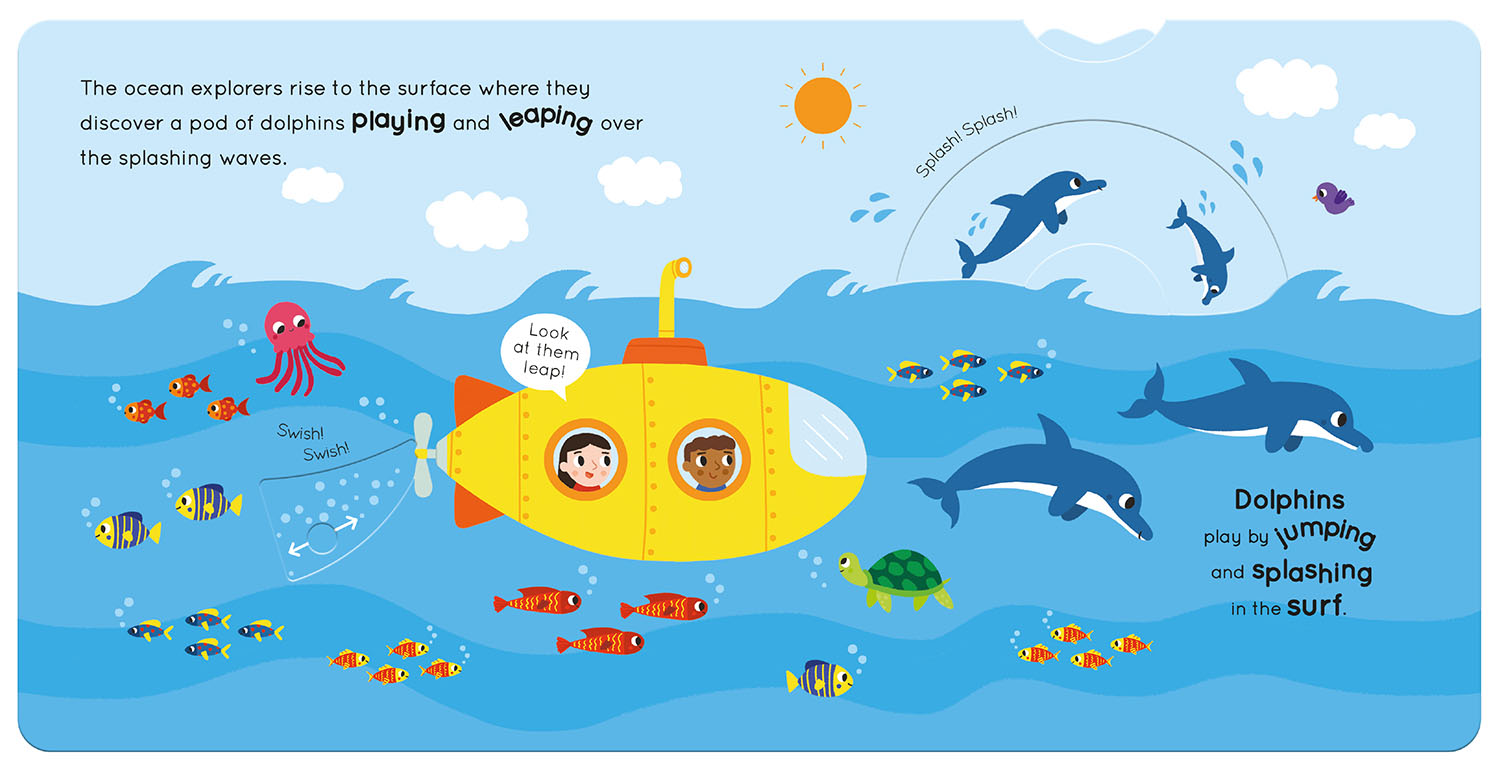 Ocean
Illustrator:

Villie Karabatzia

Author:

Bobbie Brooks
ISBN:

978-1-78958-868-2

Published:

01-Aug-2021
Explore and learn all about the ocean with this interactive book that's full of ocean creatures to push, pull, and slide!
There is a chunky card mechanism on each page to push, pull, or slide to make the fun under-the-sea pictures come to life! The simple, easy-to-read story accompanies bright and friendly illustrations of busy ocean scenes that feature lots of things to see and say as you read through the book.
The sturdy card push and pull mechanisms are perfect for little hands to interact with as they move the characters and discover the additional ocean-themed facts on each fun underwater scene.
Buy online
Unique Selling Points
Interactive board books with push, pull and slide mechanisms on each page.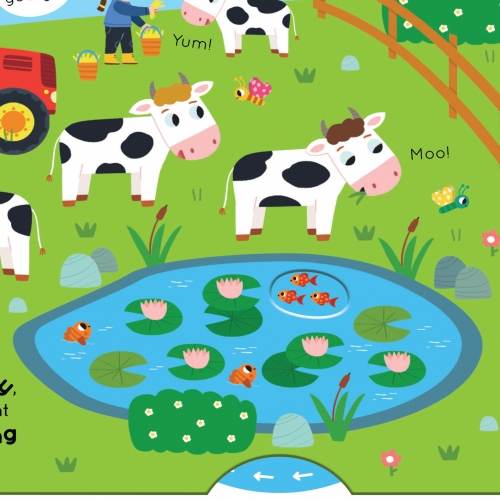 Chunky board books with sturdy card moving mechanisms.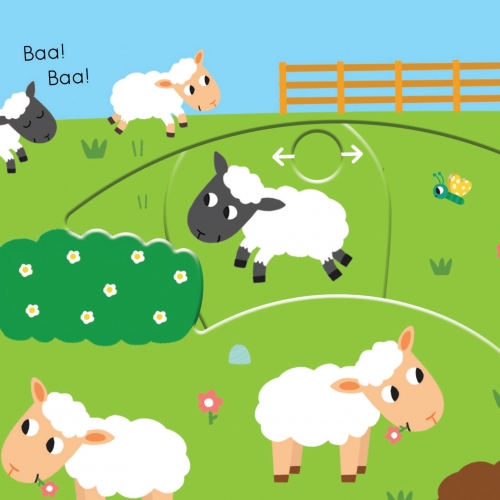 Author: Bobbie Brooks
Bobbie is a children's book author and editor from the Essex countryside, who writes fun and interactive books for children of all ages. Bobbie loves writing books that explain how things work or books that are packed full of interesting facts.
Illustrator: Villie Karabatzia
Villie was born in Athens and studied illustration at Ornerakis School of Applied Art. Having worked as a children's book illustrator since 2008, she loves creating playful characters, interesting compositions and giving emphasis on colour, working often digitally, but also traditionally, with a fresh and whimsical style.