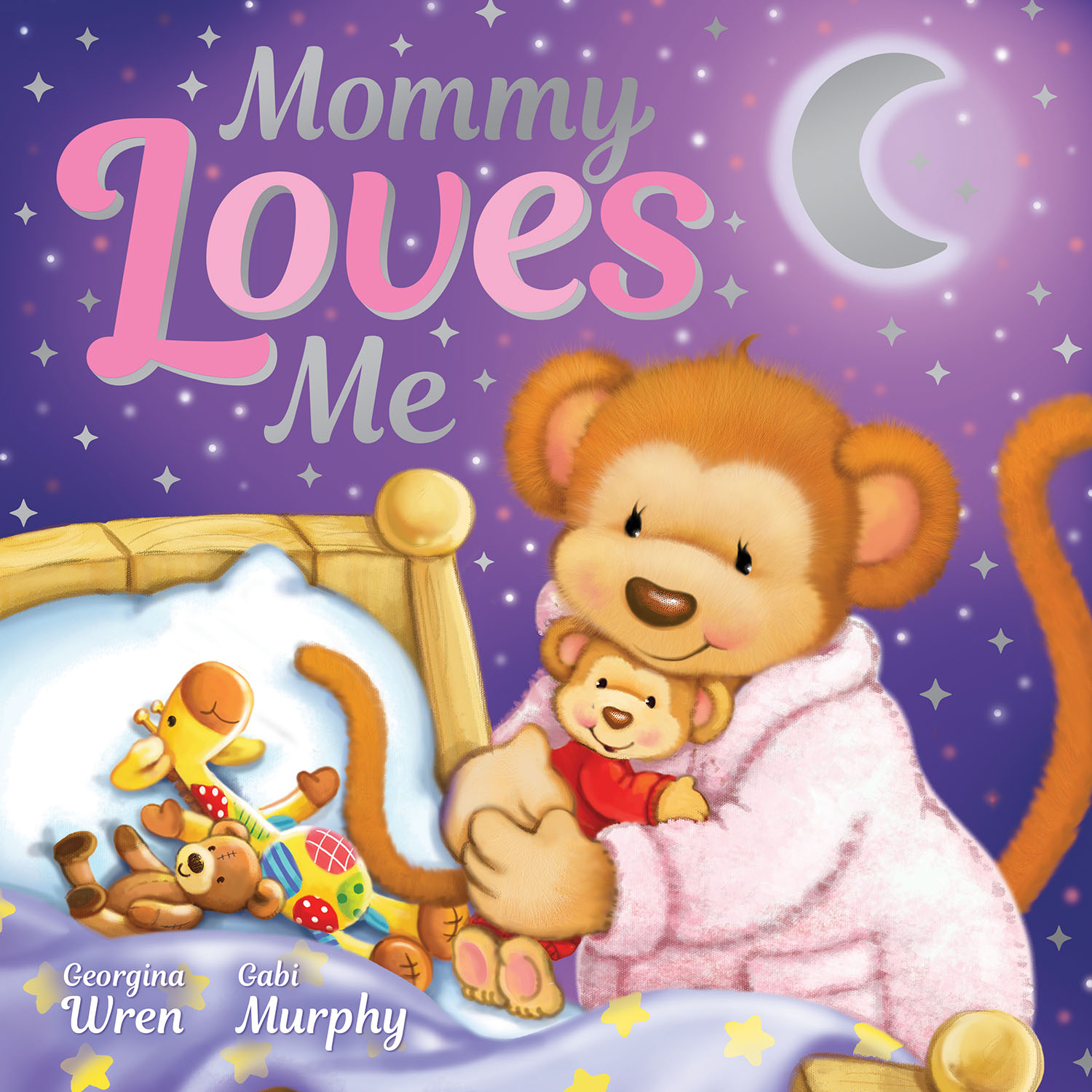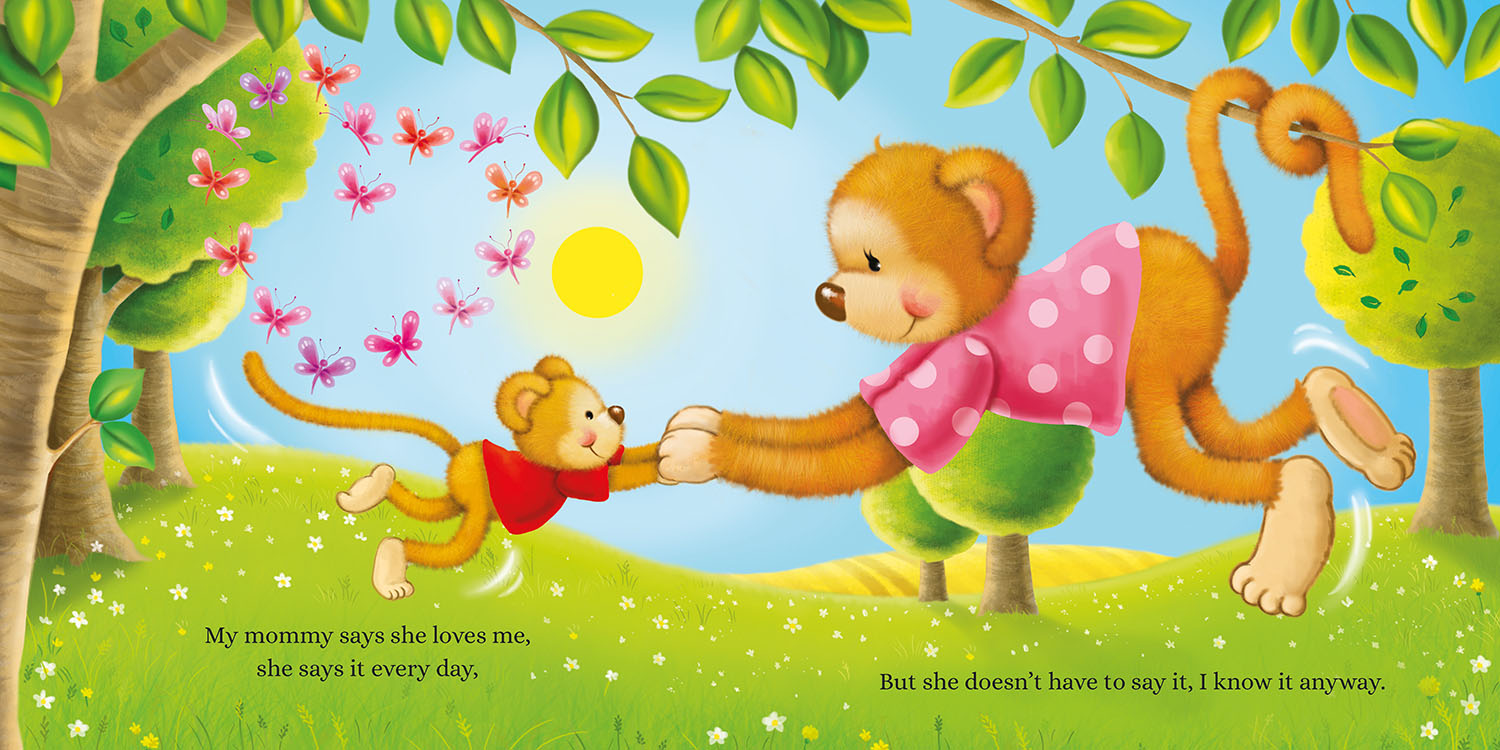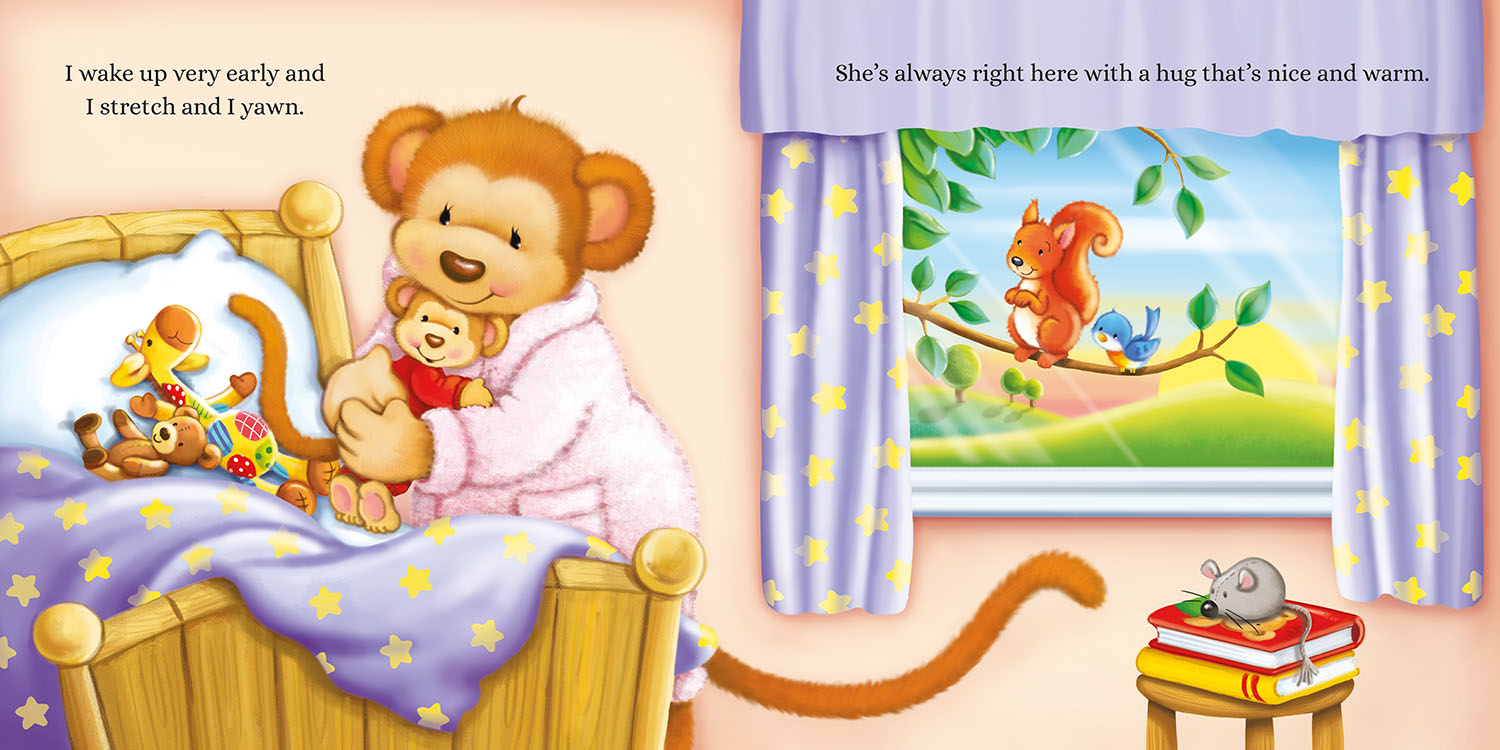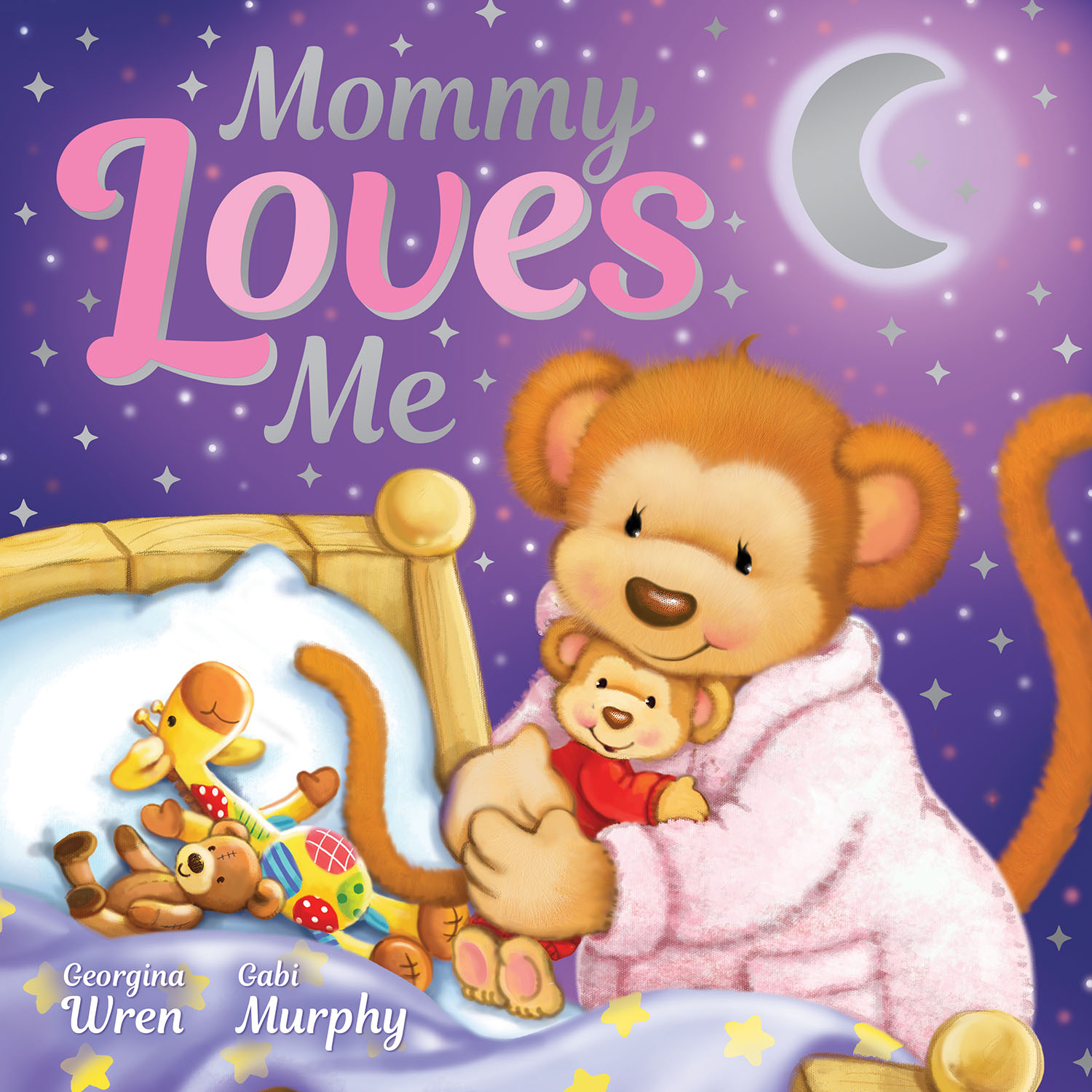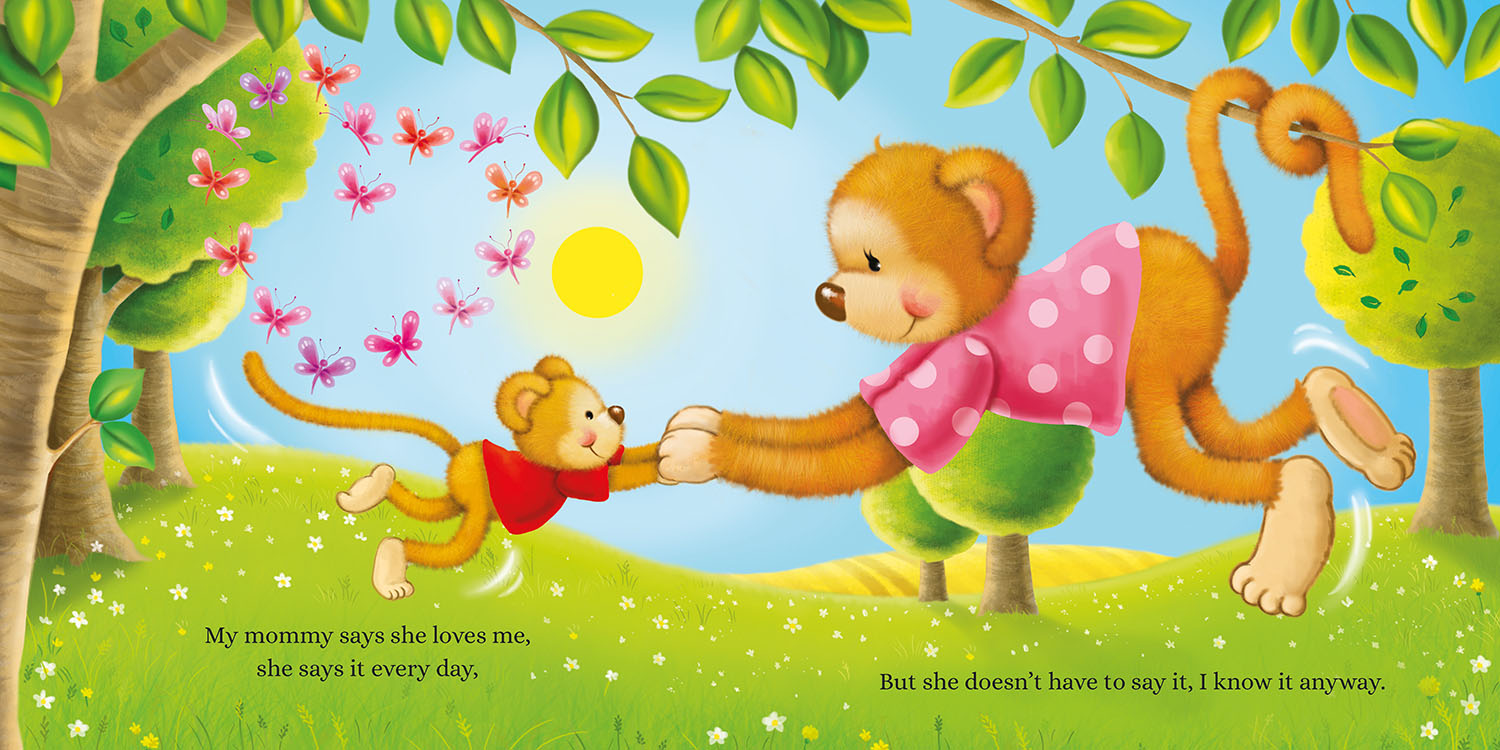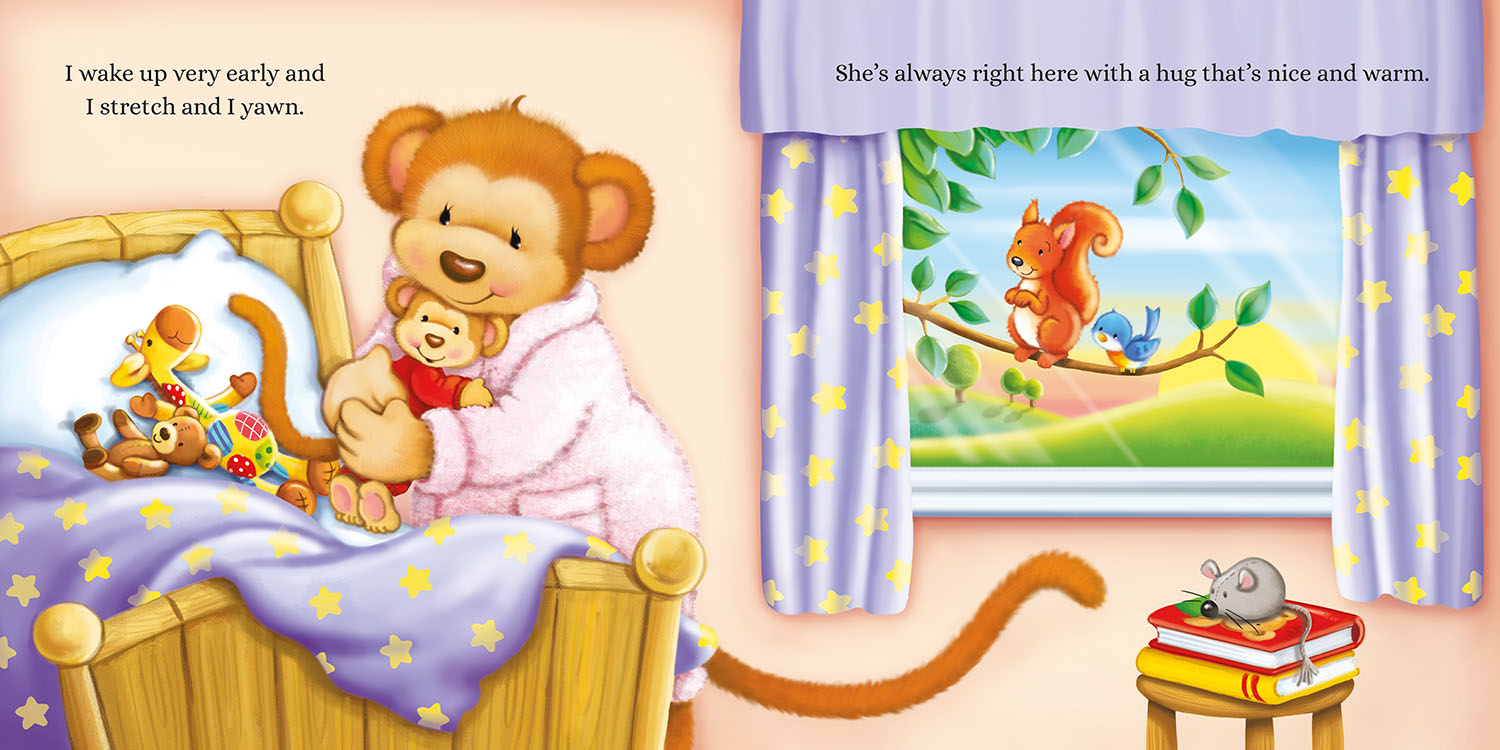 Mommy Loves Me
Illustrator:

Gabi Murphy

Author:

Georgina Wren
ISBN:

978-1-78958-638-1

Published:

01-Sep-2020
"My mommy says she loves me, she says it every day,But she doesn't have to say it, I know it anyway."Join a little monkey as she thinks about all the reasons why she knows her mommy loves her. From a good-morning hug and a yummy breakfast to a kiss on a hurt knee and an anytime cuddle, familiar scenes from everyday life will promote feelings of calm and happiness at storytime and beyond.
Buy online
Unique Selling Points
A perfect partner title to Daddy Loves Me!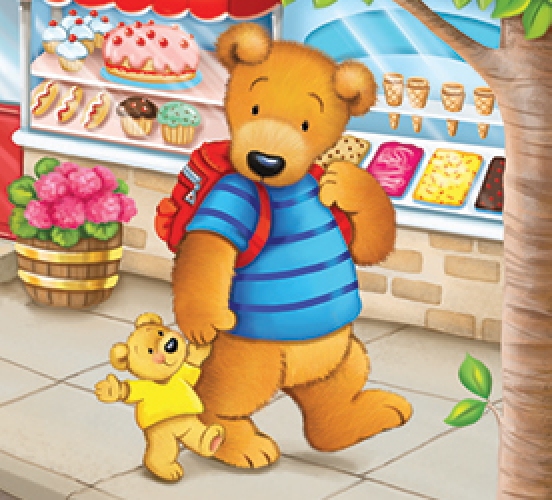 Talk about how we know we are loved using this as a starting point.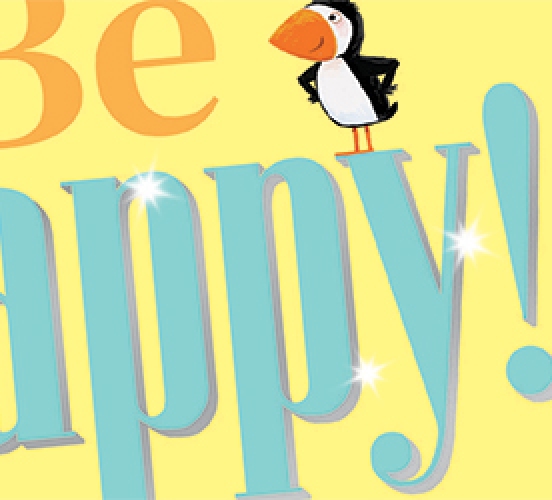 Author: Georgina Wren
After graduating in English and Related Literatures in 2010, Georgina Wren travelled the world before settling down on a houseboat in Notting Hill, London. With a head full of new ideas and an ear for fun, rhyming text, she is one of Imagine That's favourite new authors.
Illustrator: Gabi Murphy
Gabi has been a freelance artist for over 35 years. She has recently studied acrylic and oil painting at ISoA and has also discovered an interest in digital art. Everything and anything can trigger a scribble session, but colour is her greatest inspiration; the more colours on her palette the happier she is - which is where she differs from 'proper' artists as they will usually work with a chosen few colours.