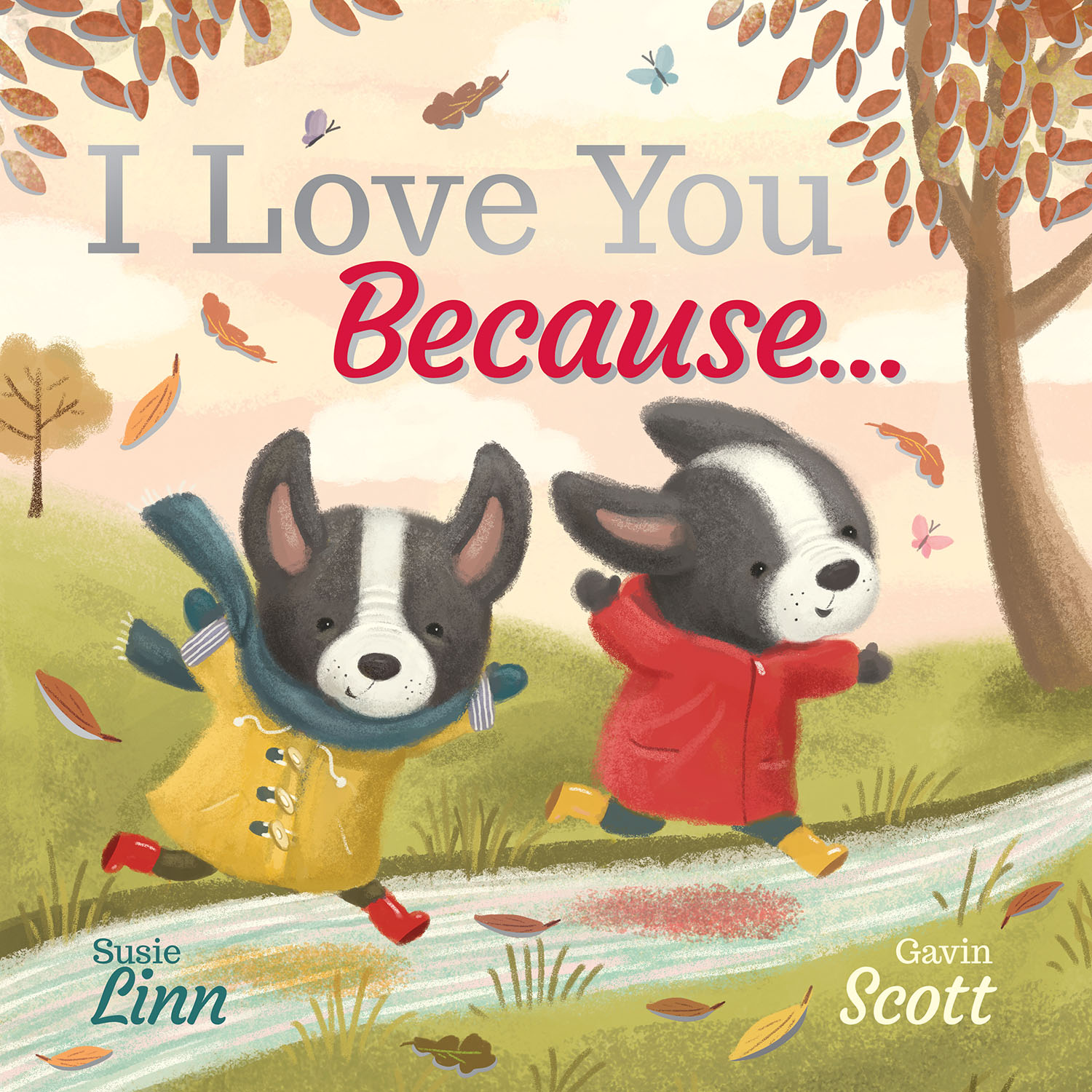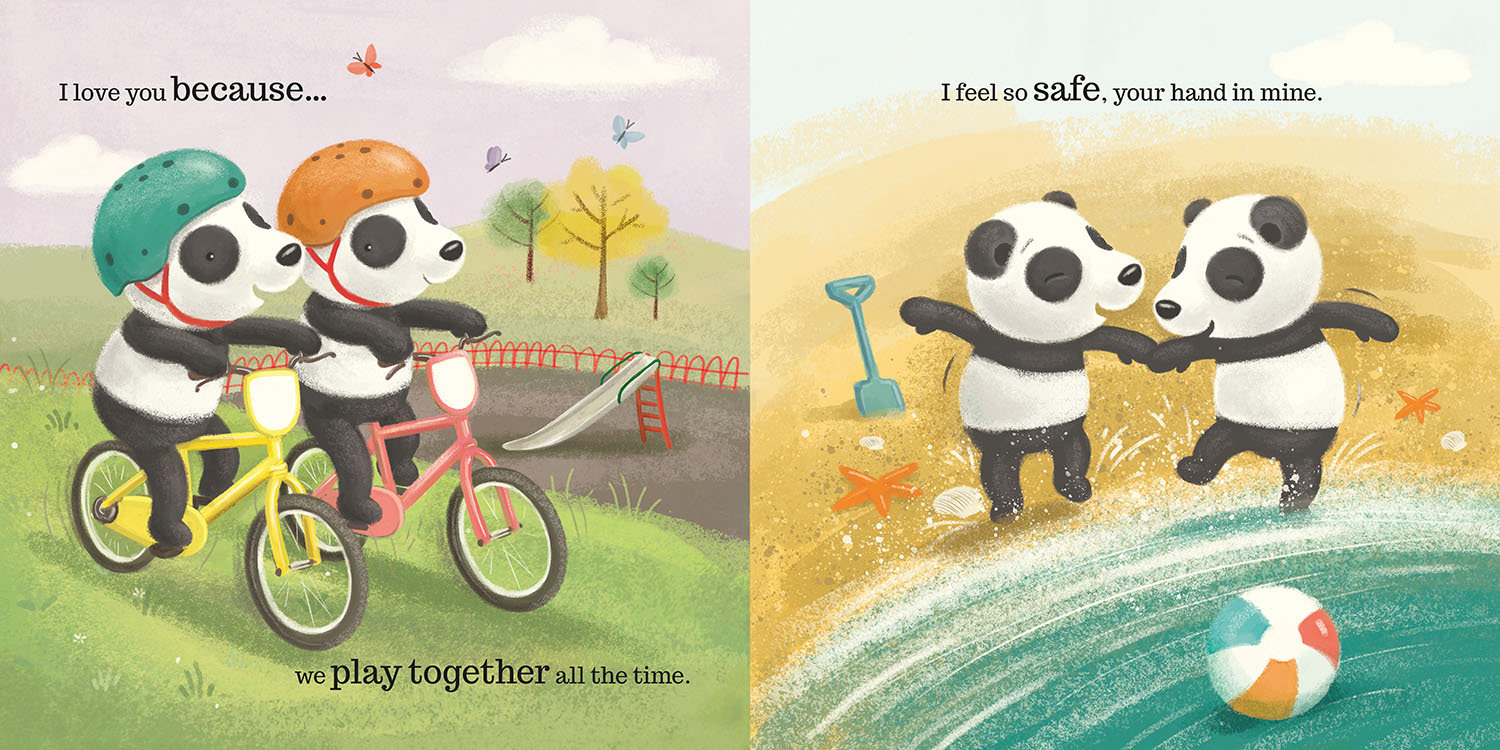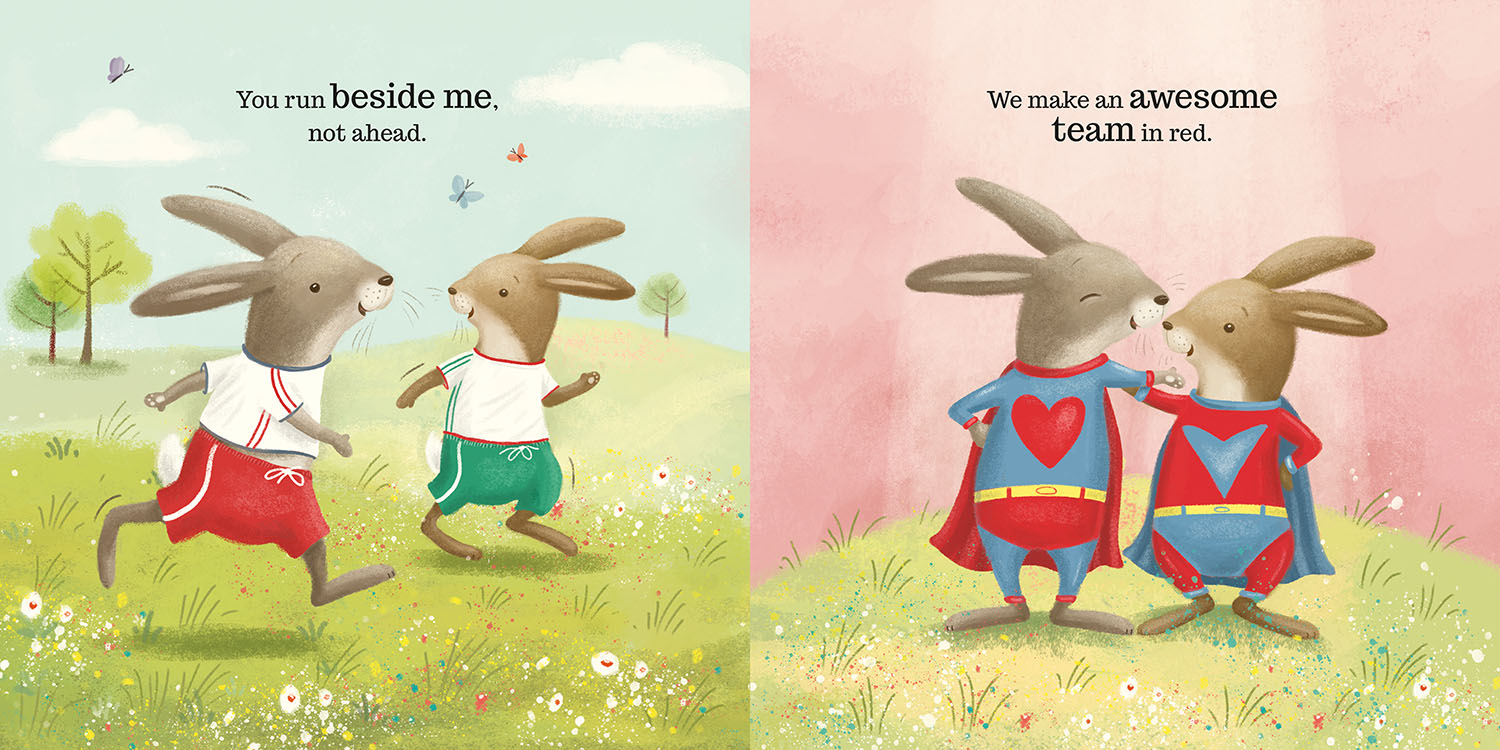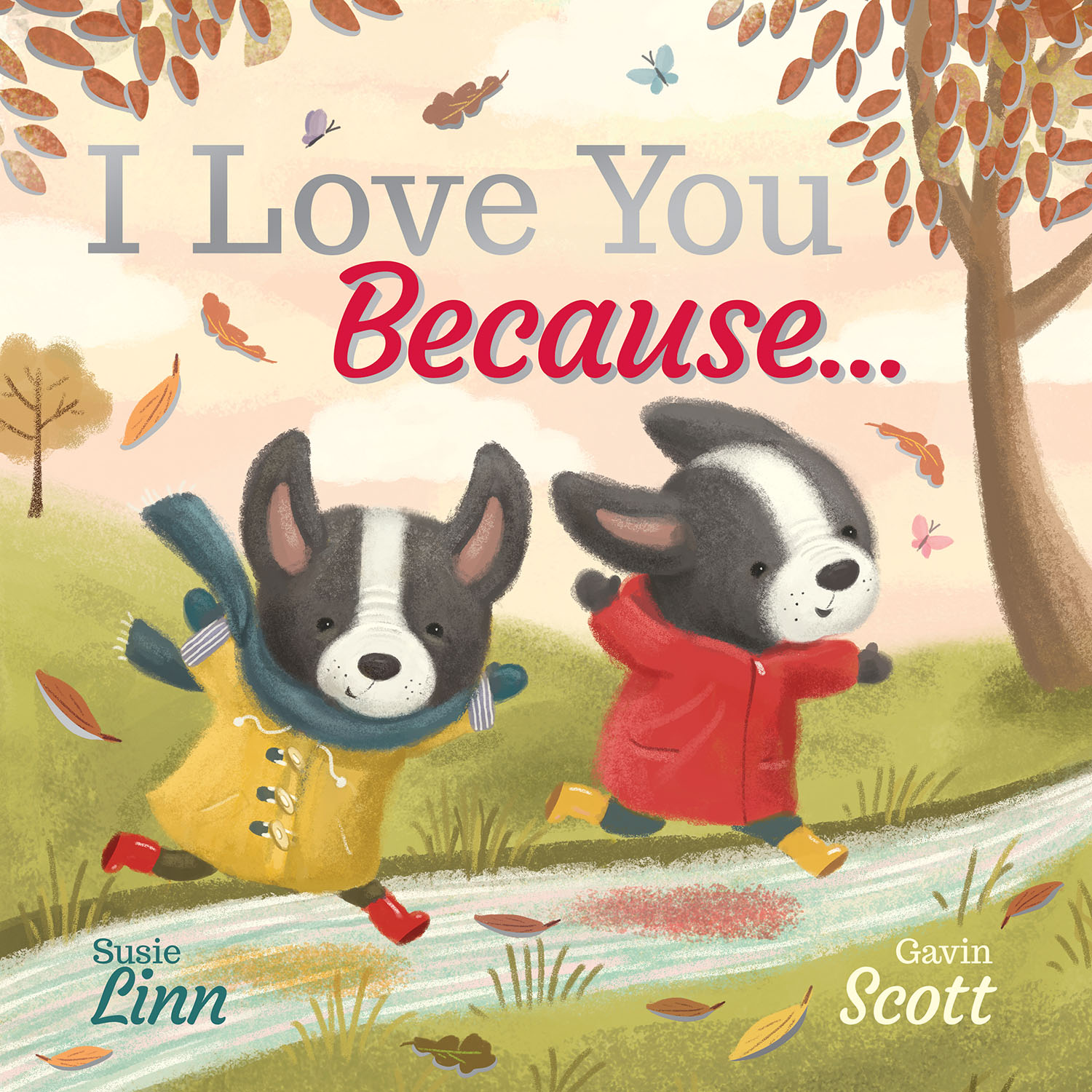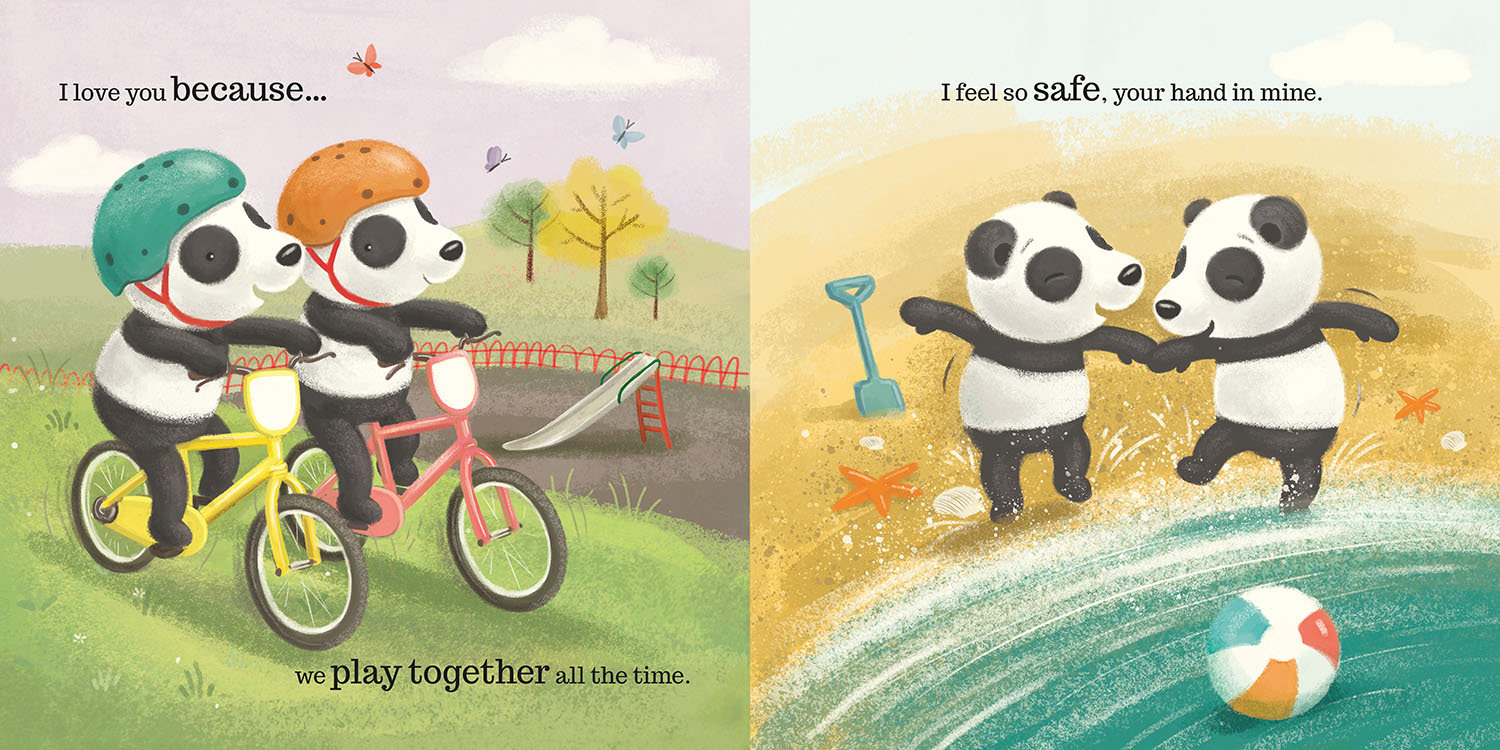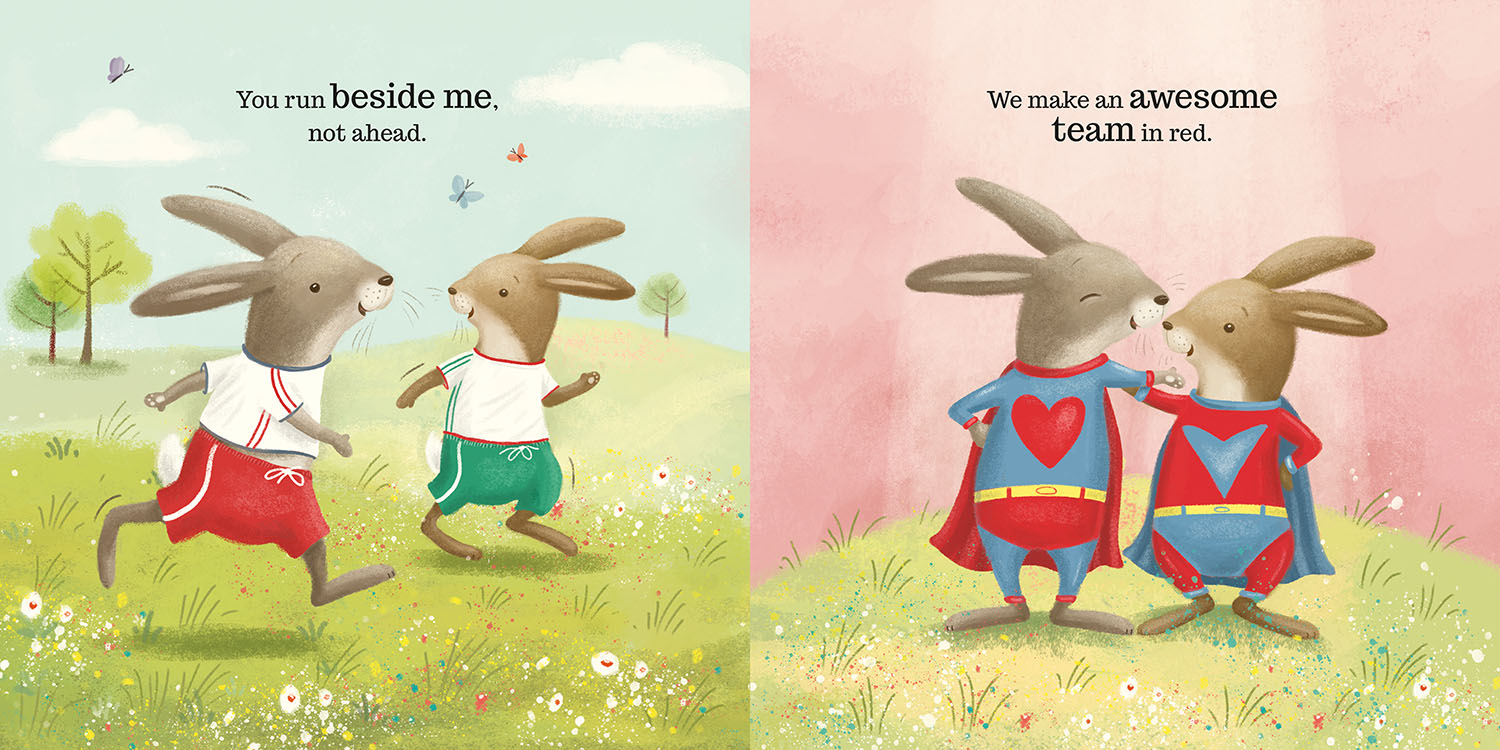 I Love You Because...
Illustrator:

Gavin Scott

Author:

Susie Linn
ISBN:

978-1-78958-629-9

Published:

01-Jul-2020
Age:

3 to 5

Price:

$12.99
An adorable exploration of the "specialness" of a best friends' bond: a bond that can last a lifetime.
Gavin Scott's illustrations of pairs of cute animals perfectly capture the joy of friendship, from playing together and knowing which gifts will be most-loved to cheering each other up and laughing at the same things, and much more.
"The fun we have will never end.
I love you because...you're my best friend."
Buy online
Unique Selling Points
A starting point for exploring the specialness of a best friends' bond.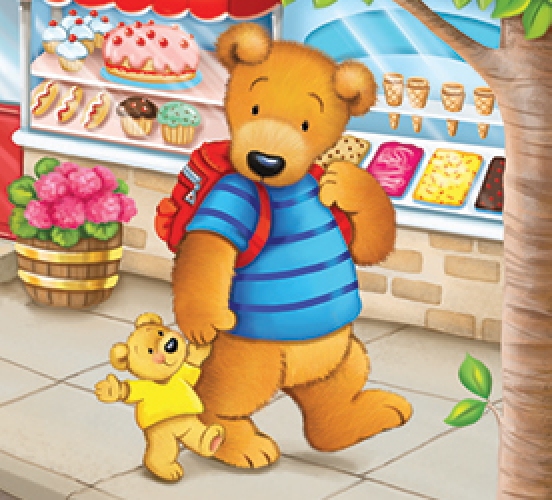 Relationships adorably captured in every heartwarming scene.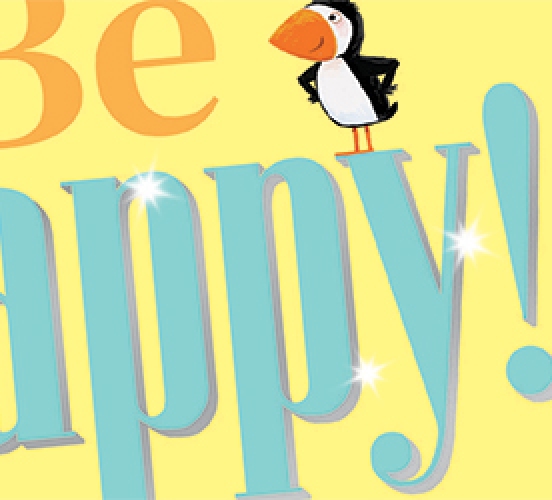 Author: Susie Linn
Susie Linn graduated from Leeds University, UK, with a degree in Creative Arts, studying art and literature. She began her writing career as an author of children's non-fiction, under another name, later spreading her literary wings to write children's picture storybooks.
Illustrator: Gavin Scott
Gavin was born in Wiltshire and raised in rural Dorset, UK. He was fascinated by the natural world from an early age and spent much of his childhood drawing and painting animals and birds. He later studied BA Natural History Illustration at Bournemouth Arts University. Working as an illustrator in-house for a number of years, honing his skills in character design, his style gradually evolved from scientific into children's picture books.