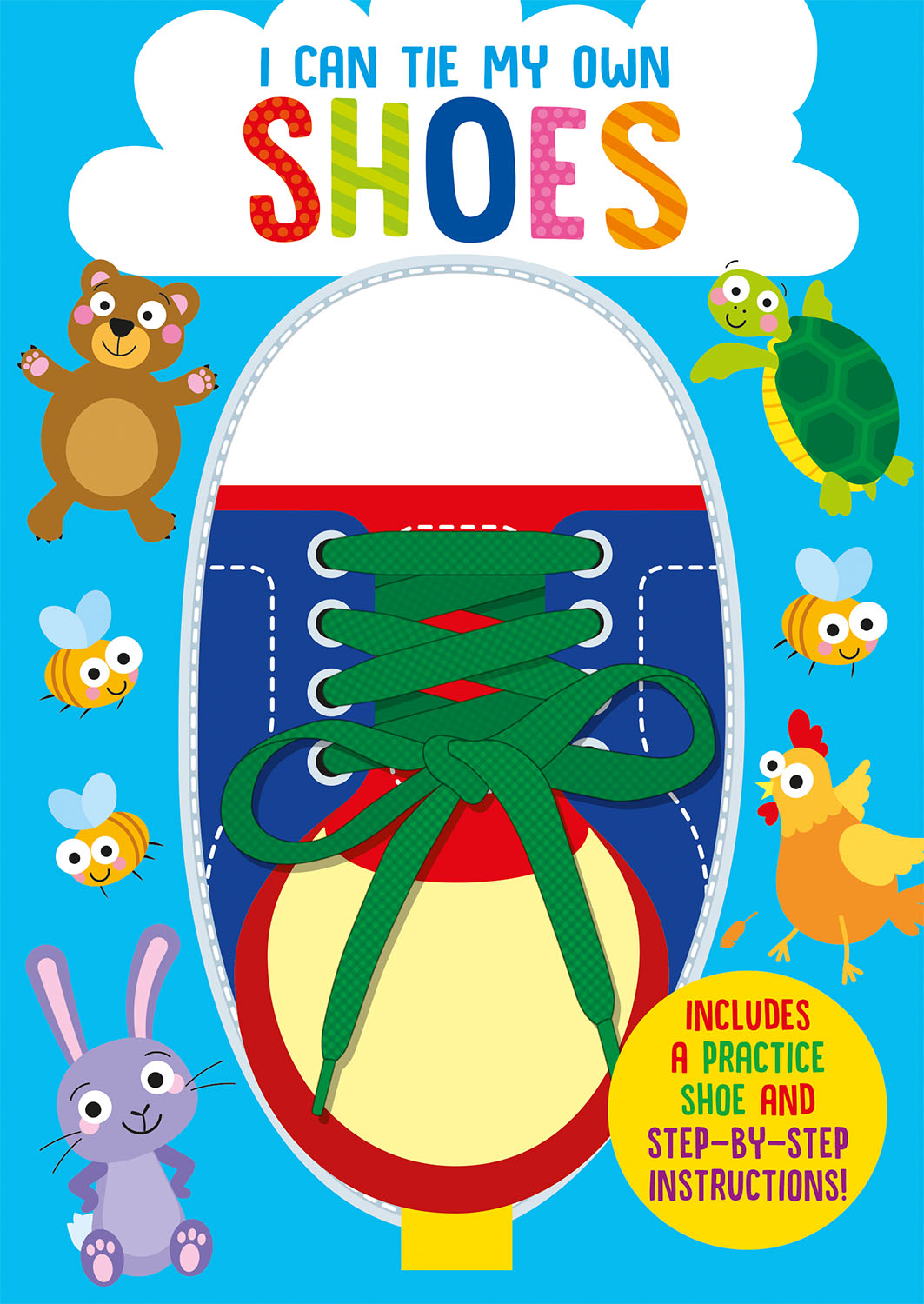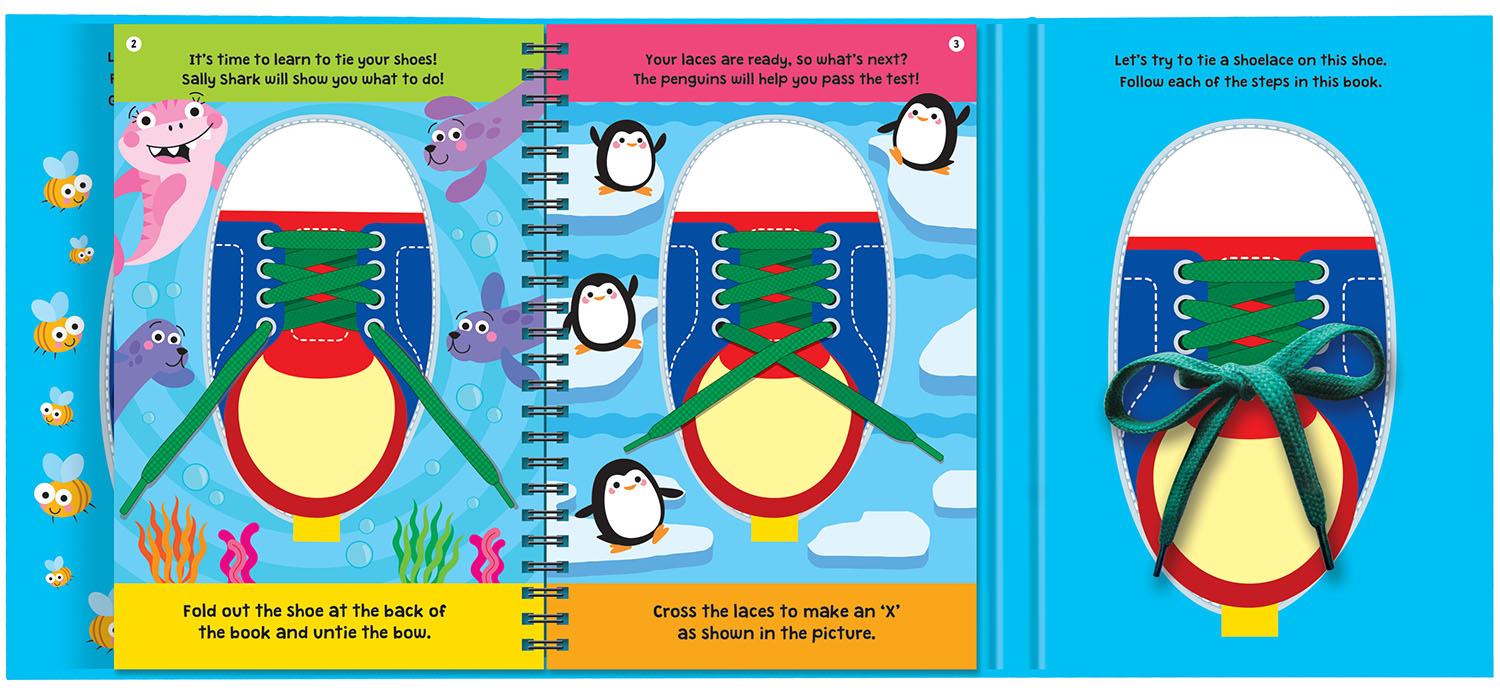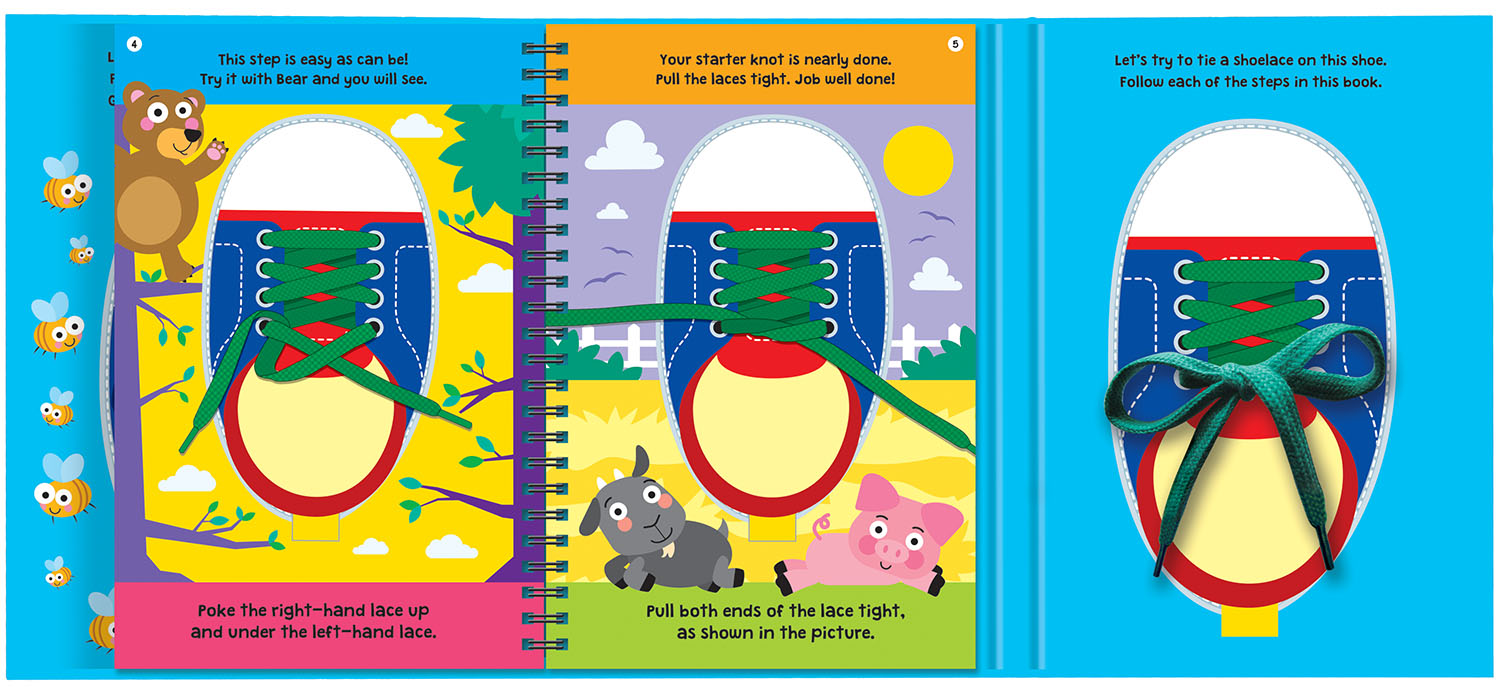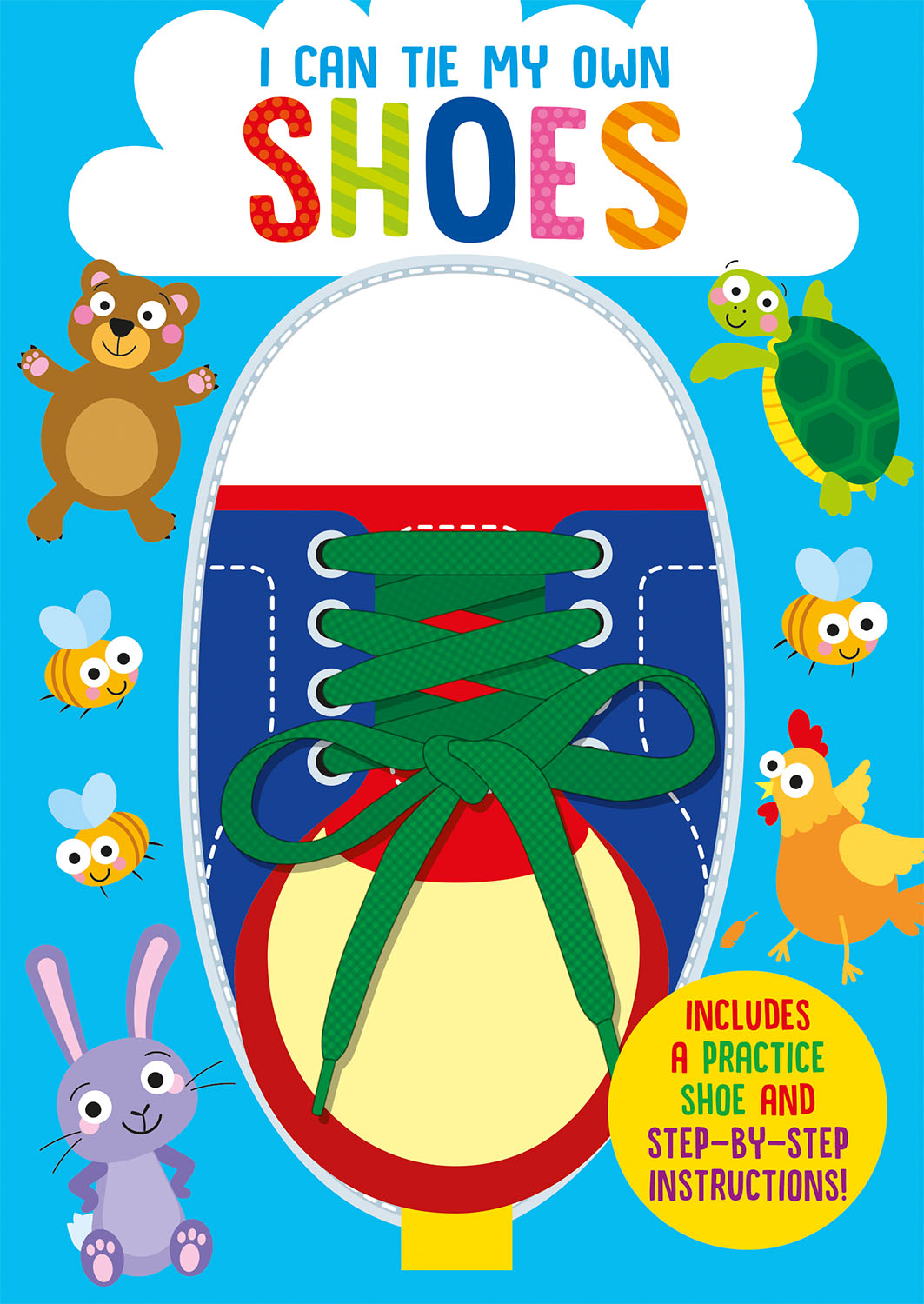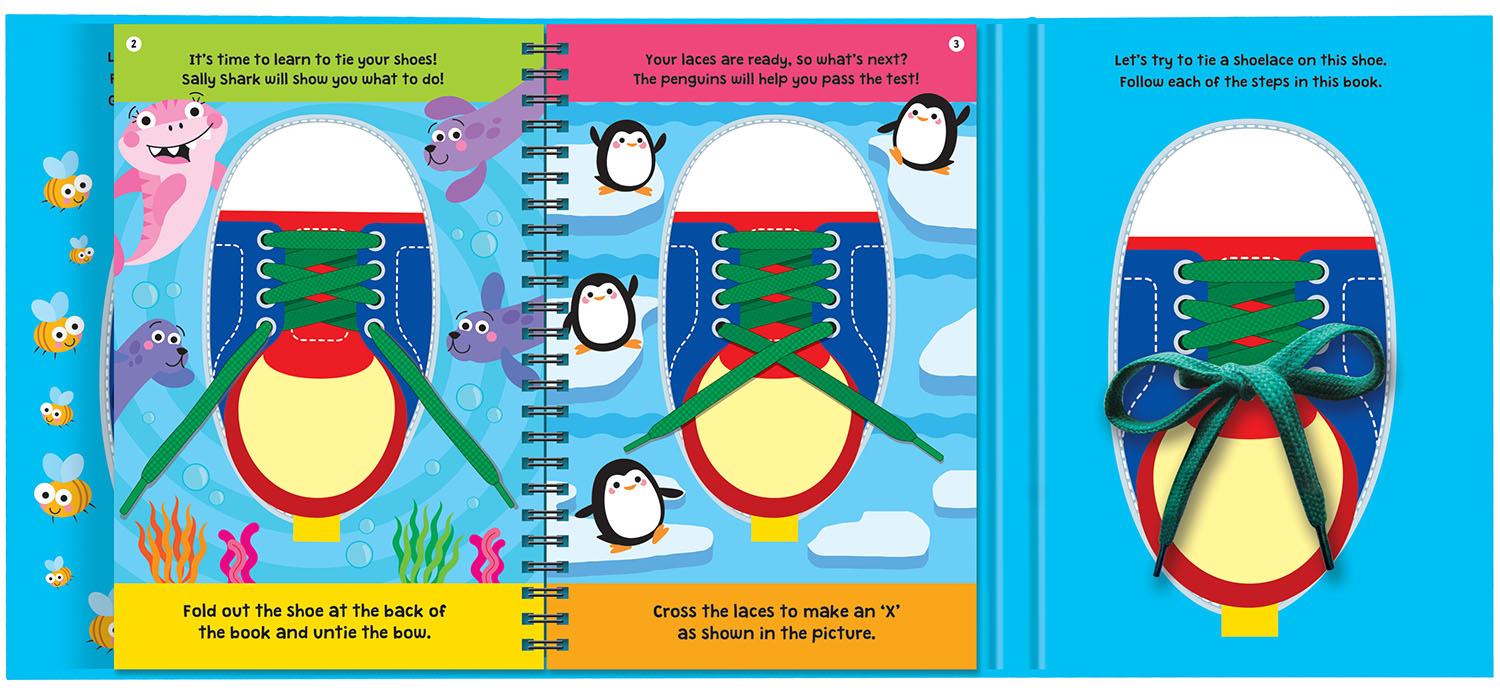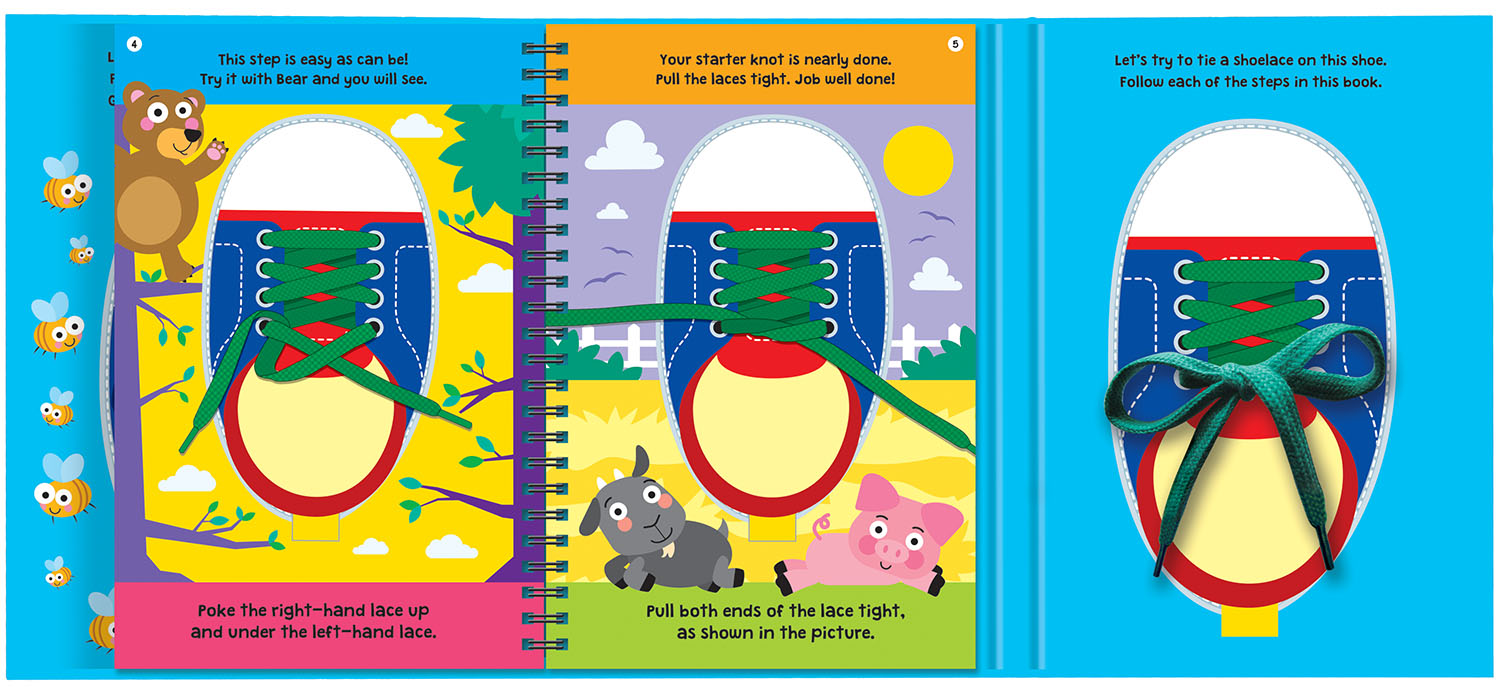 I Can Tie My Own Shoes
Illustrator:

Carrie Hennon

Author:

Oakley Graham
ISBN:

978-1-80105-473-7

Published:

03-Oct-2022
Reach for the stars with first learning fun!
Learn to tie your shoes with this adorable novelty book, complete with a practice shoelace woven through the back cover, which you can tie and retie again and again!
Ideal for first years at school, the friendly animal characters in this book will help you grasp the essential skill of tying your shoes, with simple step-by-step instructions and catchy rhymes.
Get a head start in the classroom! Impress your teachers by becoming the first in your class to learn how to tie your own shoes.
Buy online
Unique Selling Points
Introduce your child to basic skills with these story-based step-by-step guides.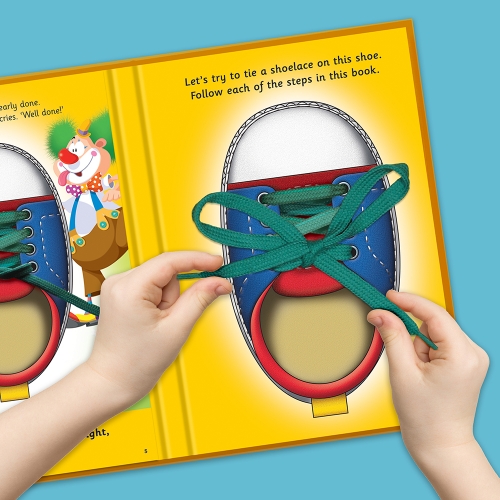 Watch your child's independence grow as they master key life skills for the very first time.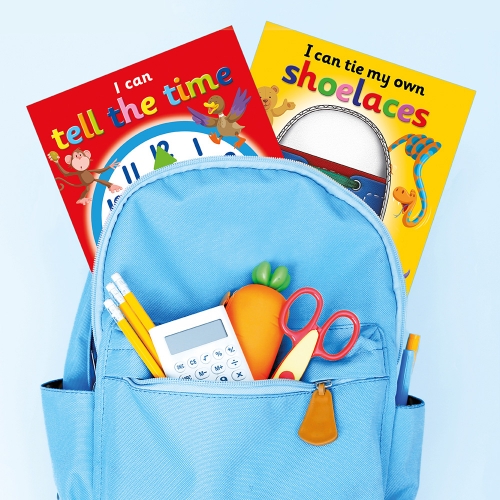 Author: Oakley Graham
After studying for BA (Hons) and MA degrees in English and American literature, Oakley Graham has been writing children's books ever since. He has penned over 200 children's books and has produced work for Penguin, Disney, School Specialty, Scholastic, Barnes & Noble, The Hayward Art Gallery London, Washington Corcoran Gallery of Art and Imagine That, to name but a few.
Illustrator: Carrie Hennon
Since graduating from art school, Carrie has worked as a graphic designer, illustrator and art editor for the past 21 years. Carrie is passionate about children's book illustration and is continually inspired by her daily contact with the artists whom she commissions. She has also written her own books for the very young.