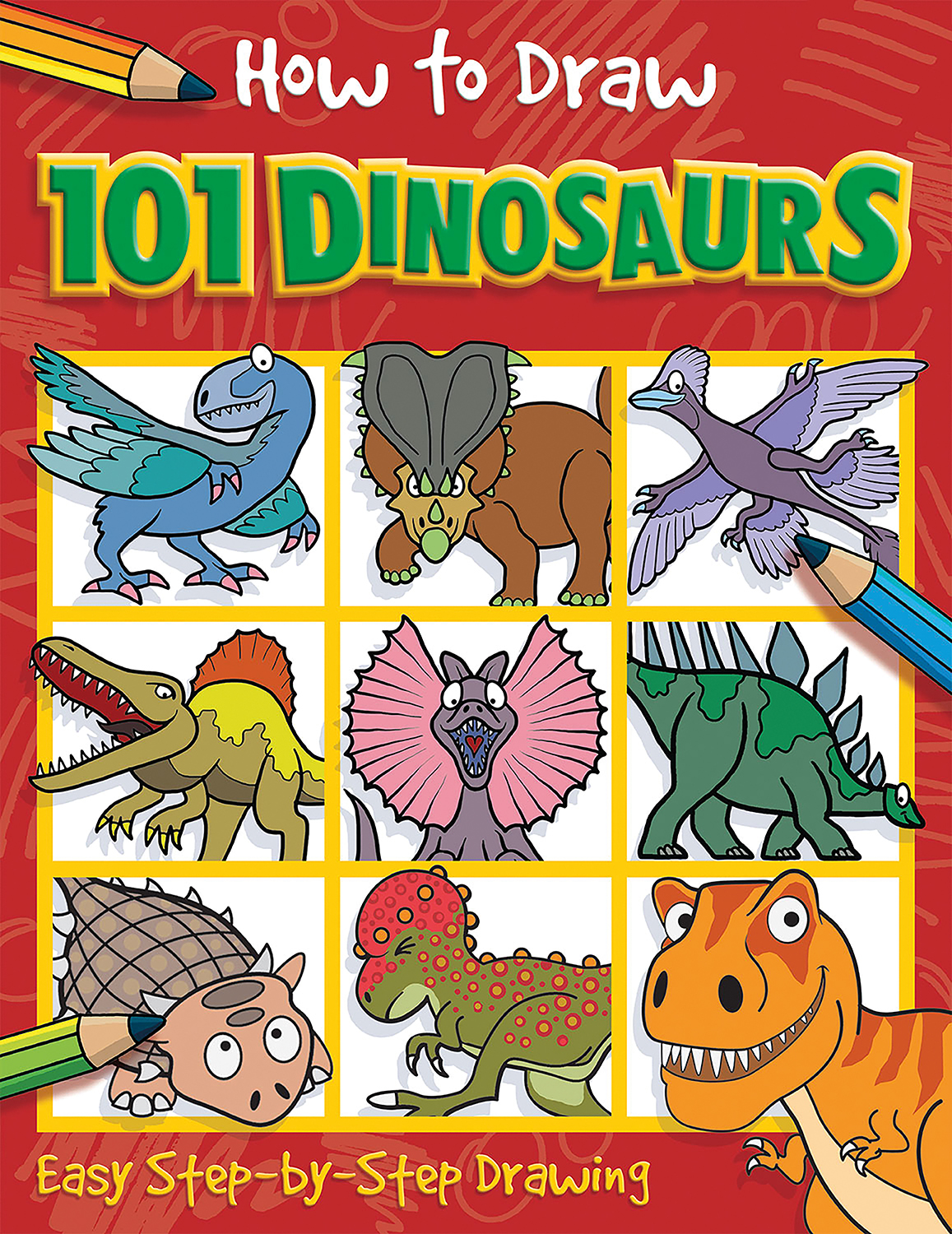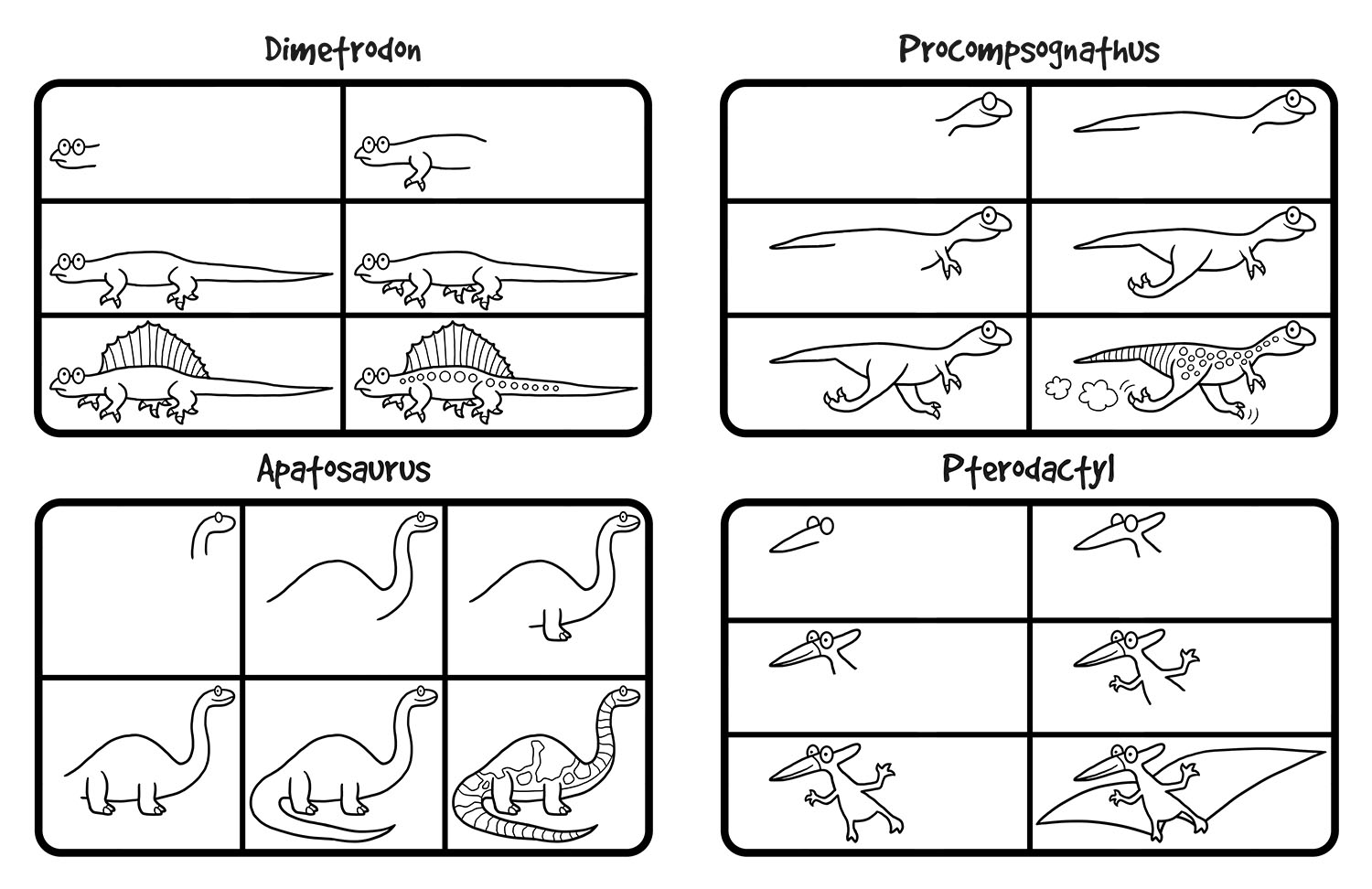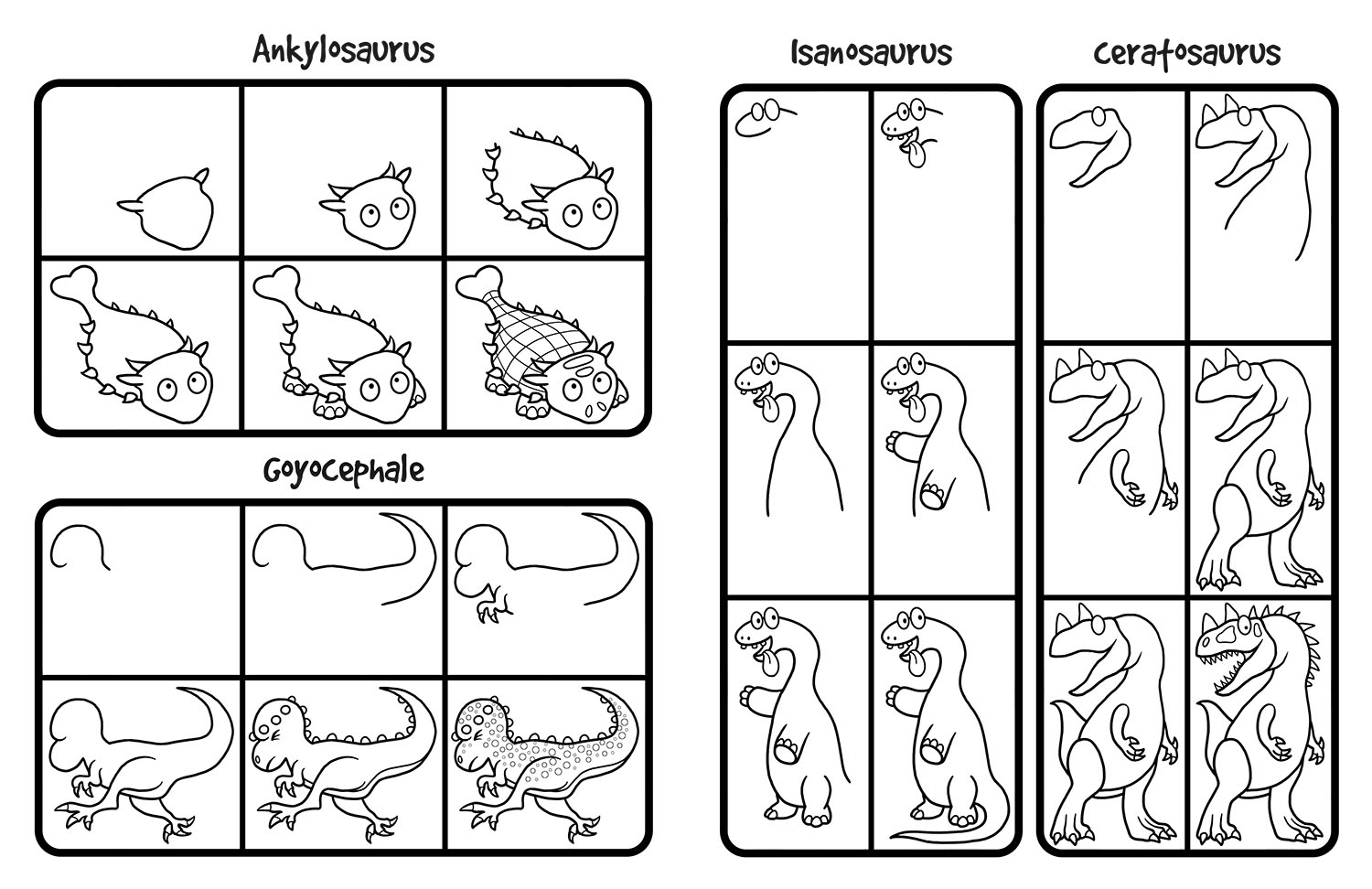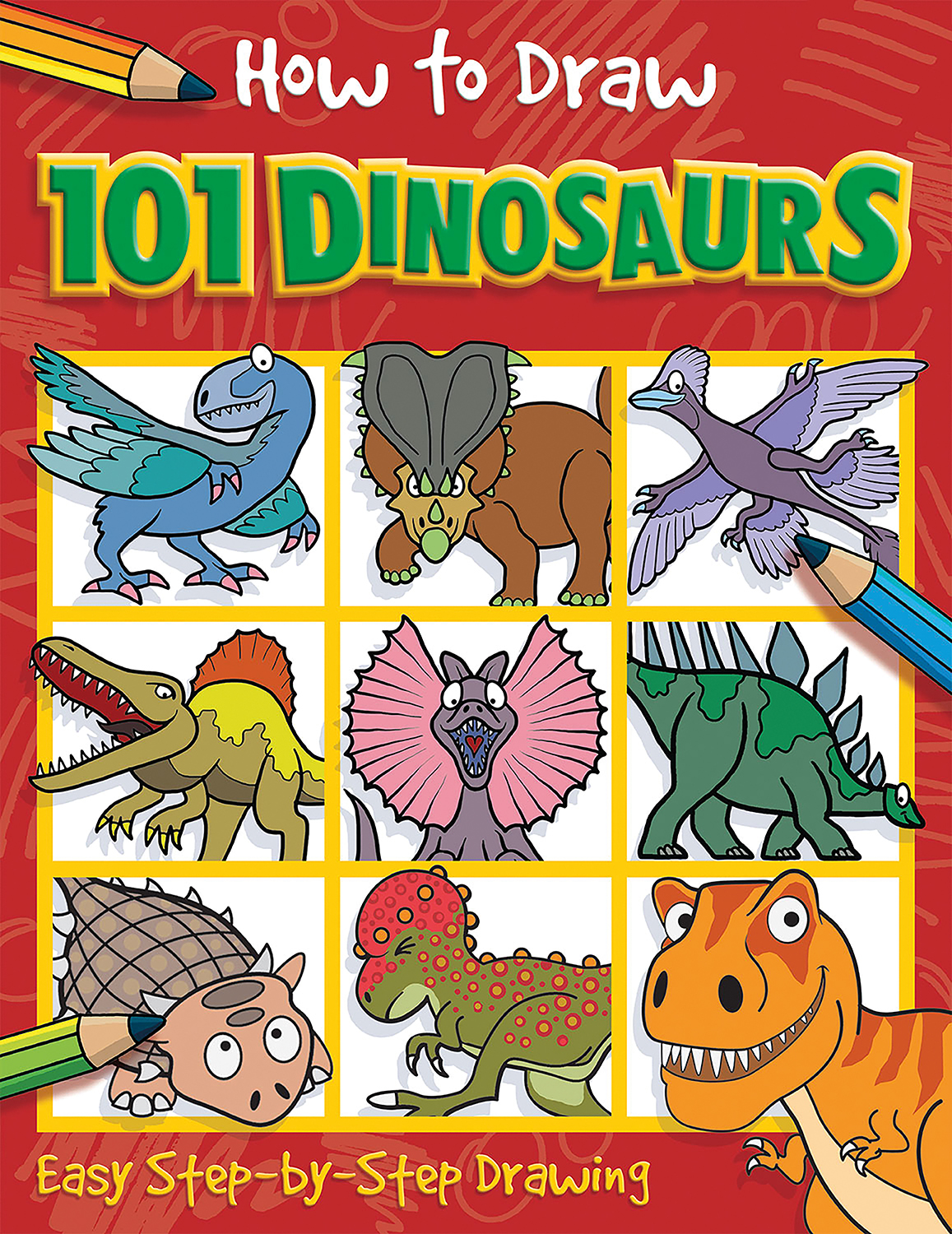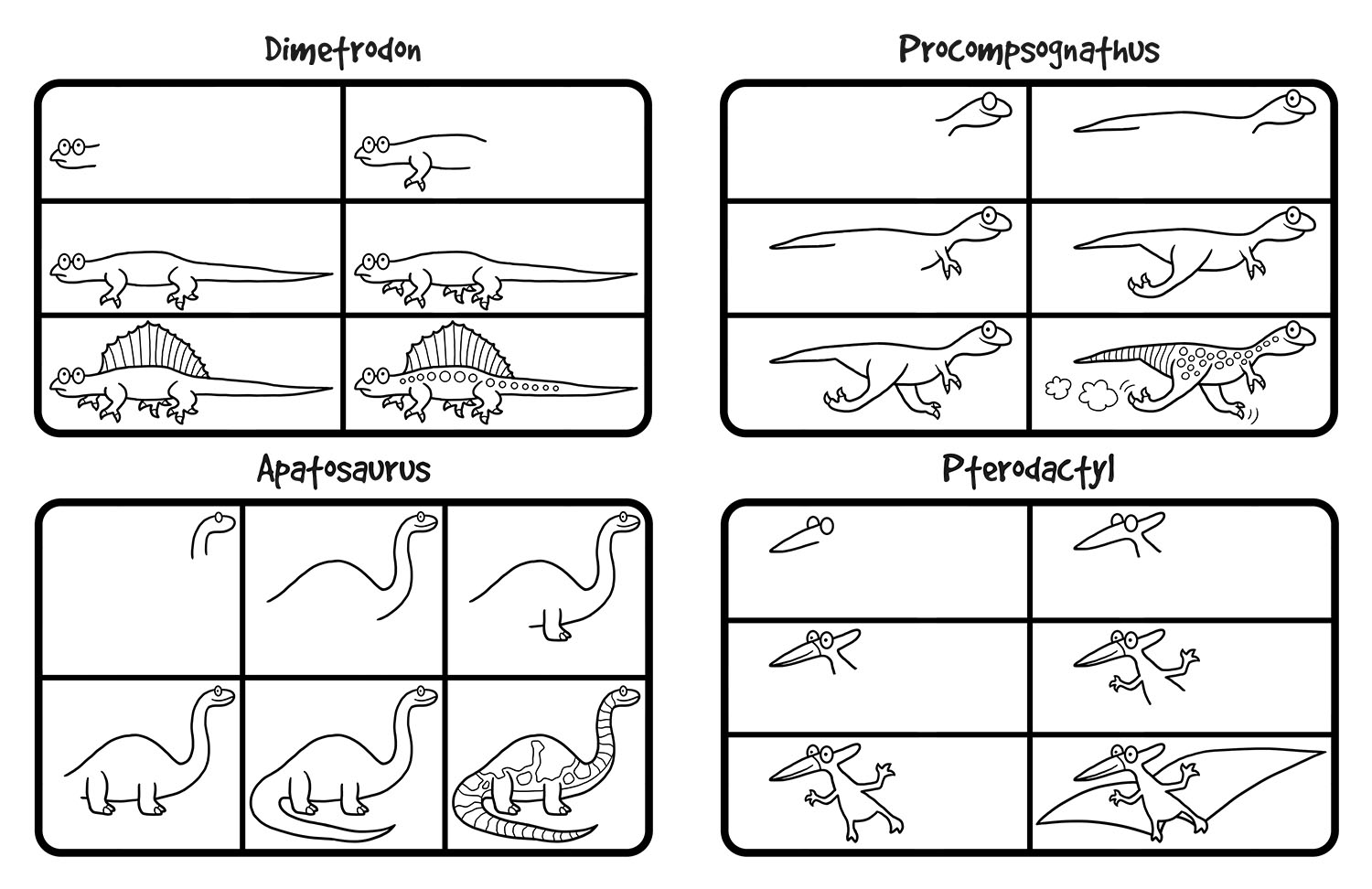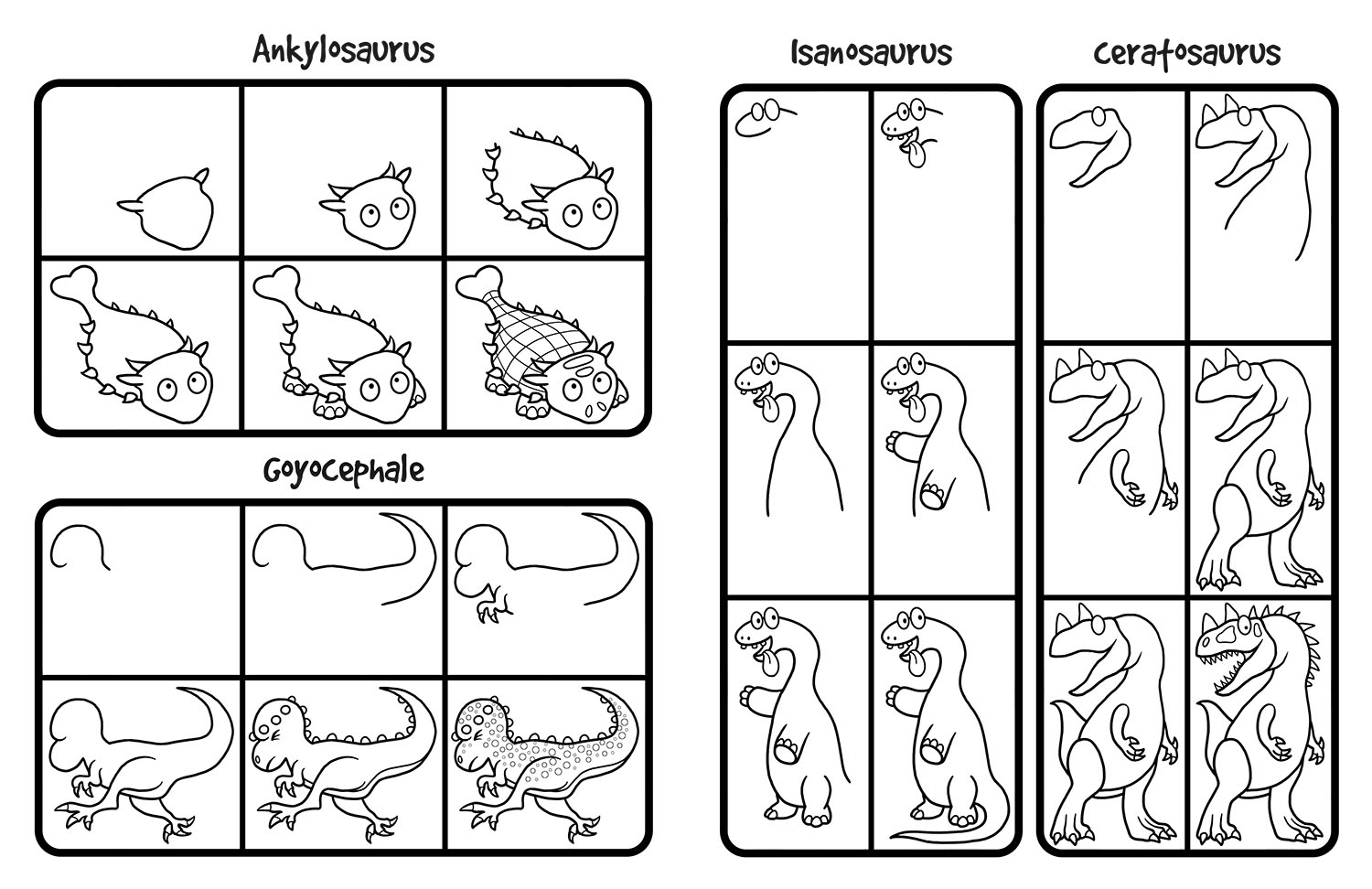 How to Draw 101 Dinosaurs
Illustrator:

Barry Green

Author:

Nat Lambert
ISBN:

978-1-78700-181-7

Published:

01-Sep-2017
Age:

5 to 12

Price:

$4.99
Learn how to draw 101 different dinosaurs and prehistoric beasts!
From the multi-million selling "How to Draw 101" series comes this roar-some activity book that contains step-by-step line drawings to help budding artists draw 101 different dinosaurs and prehistoric beasts in various shapes, sizes, and poses.
It's easy! Follow the simple step-by-step drawings and you will soon be amazing all your friends with your newfound artists' skills!
From Apatosaurus and Ankylosaurus to Tyrannosaurus rex and Velociraptor, there are 101 roar-some dinosaurs to learn to draw. Since each image is broken down into six simple steps, children will quickly gain in confidence when they see their finished results, and will soon be adapting their designs and drawing freehand pictures of their own. Ideal for junior artists age 5+.
Buy online
Unique Selling Points
Over 6,000 5* reviews on Amazon.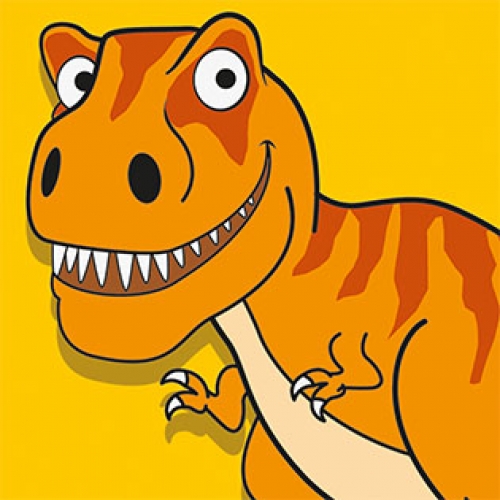 Builds drawing confidence.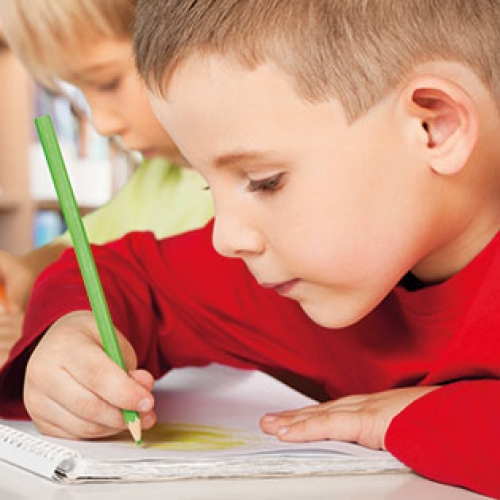 Author: Nat Lambert
Established children's author Nat Lambert has been writing children's books for the past ten years. Born and raised in London, Nat started his writing career after graduating from UCL and has penned fiction and non-fiction titles for leading publishers throughout the world, including Barnes and Noble, Hinkler, Scholastic and Imagine That Publishing.
Illustrator: Barry Green
Barry Green has illustrated children's books for over 30 years and has been published in more than 60 countries around the world. UK-based Barry is best-known for his 101 How to Draw series which has sold over 3,000,000 copies worldwide.