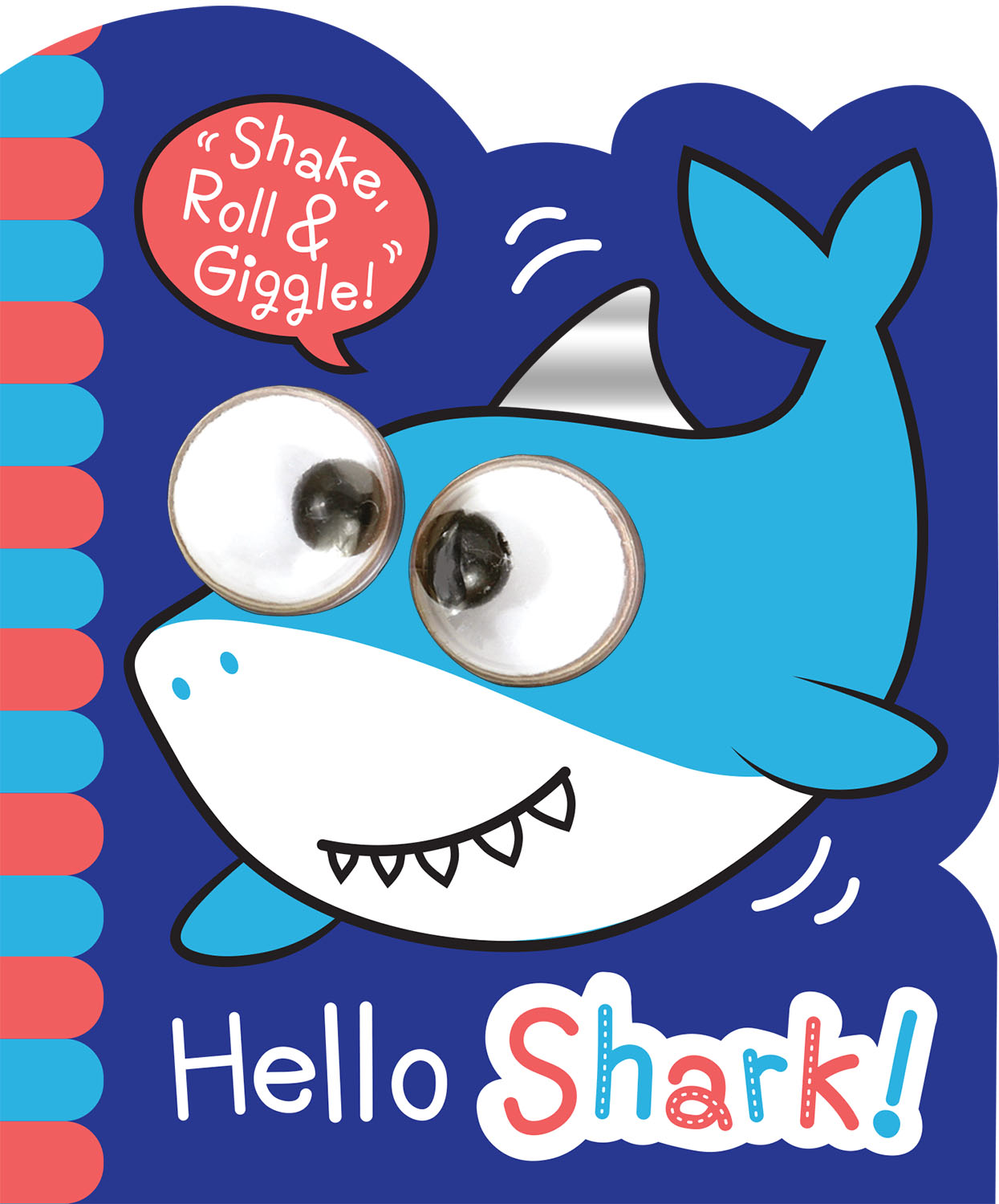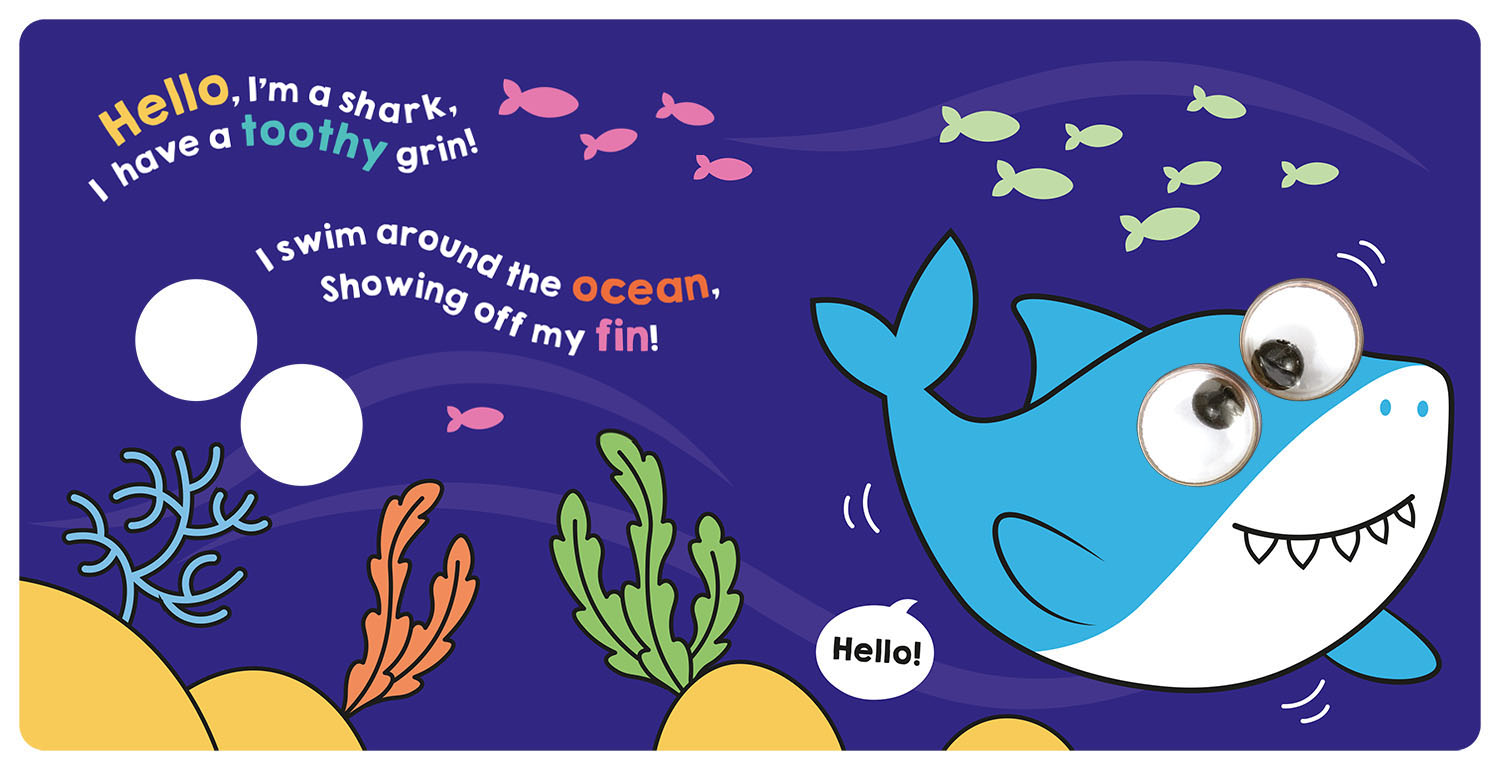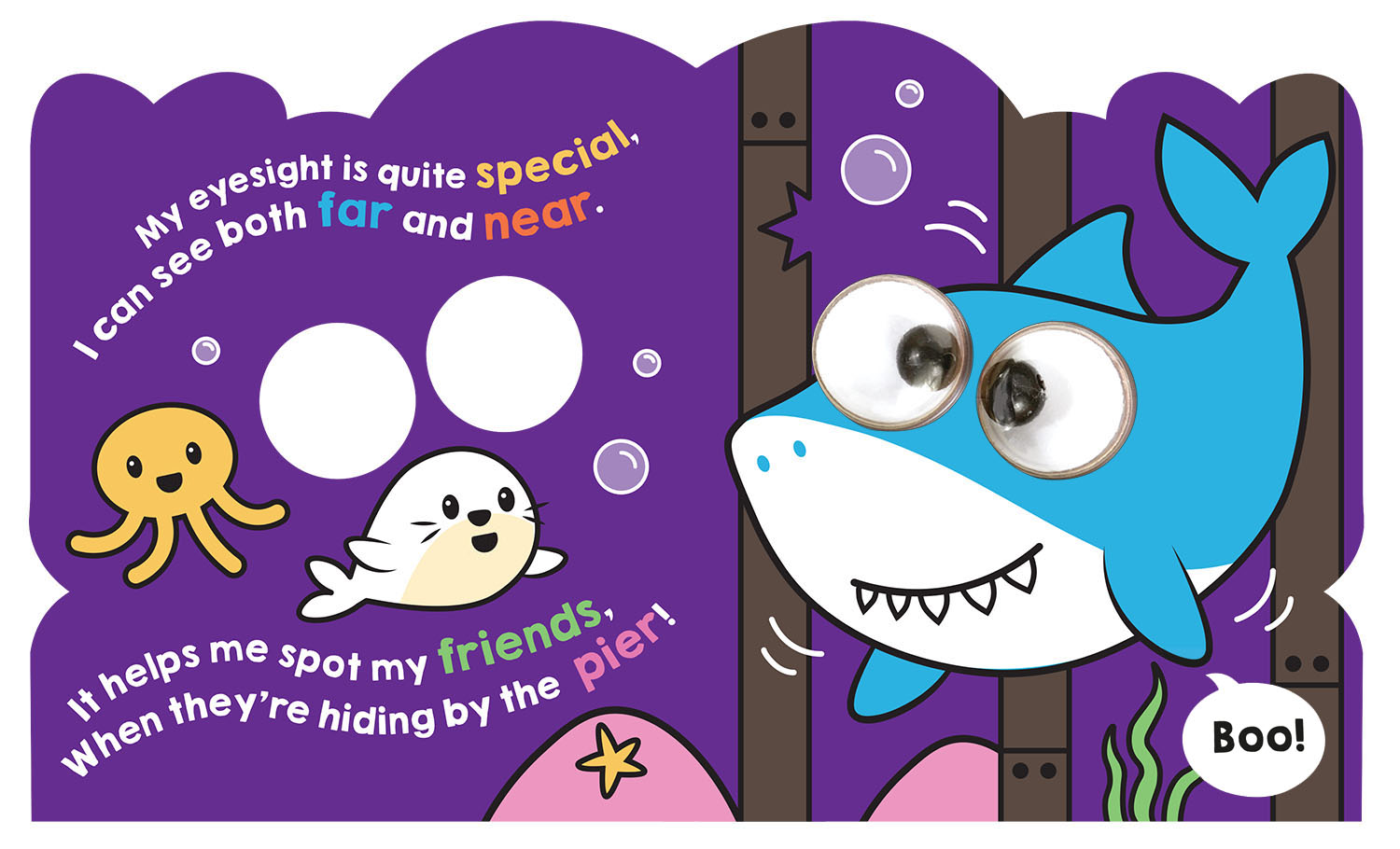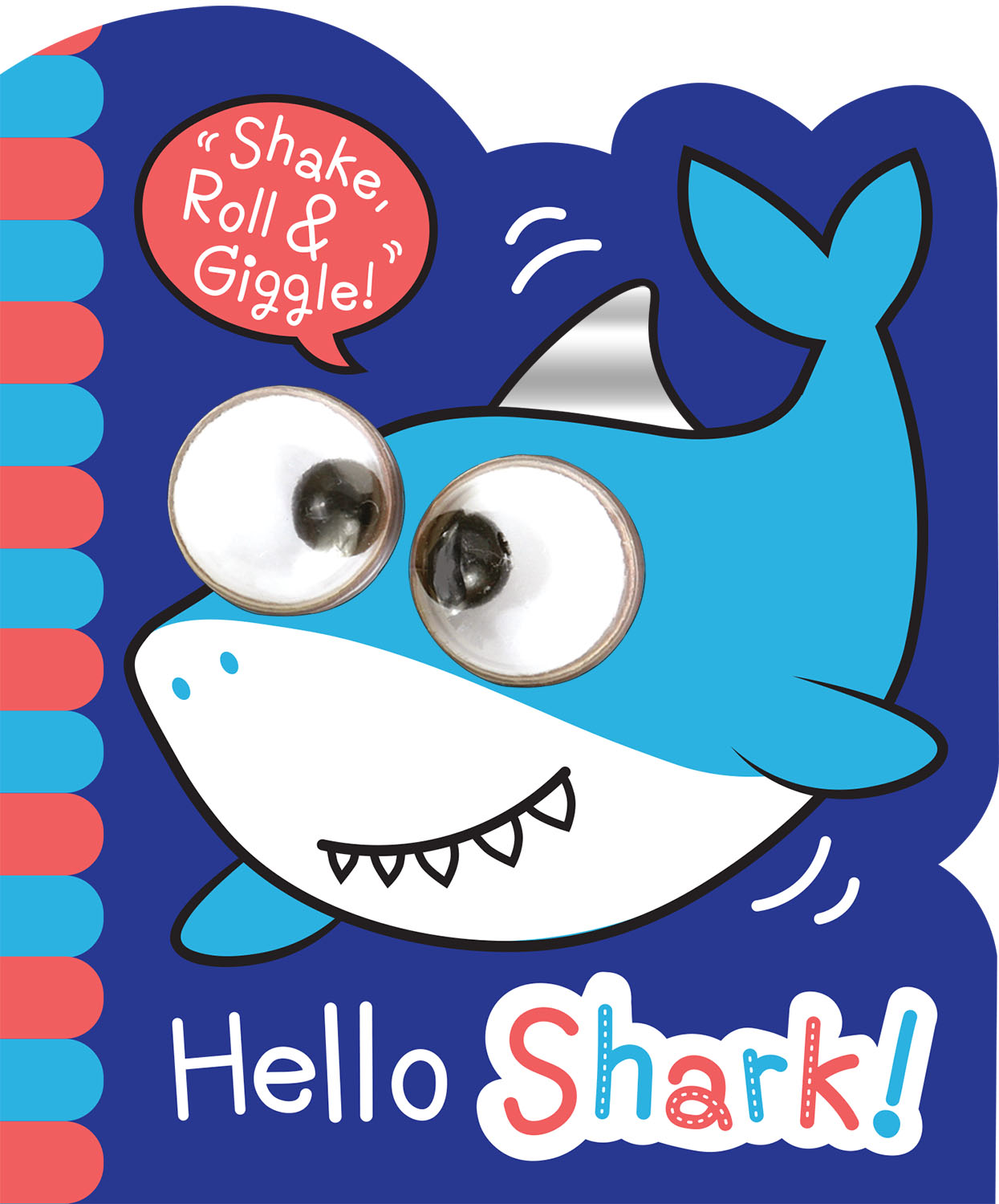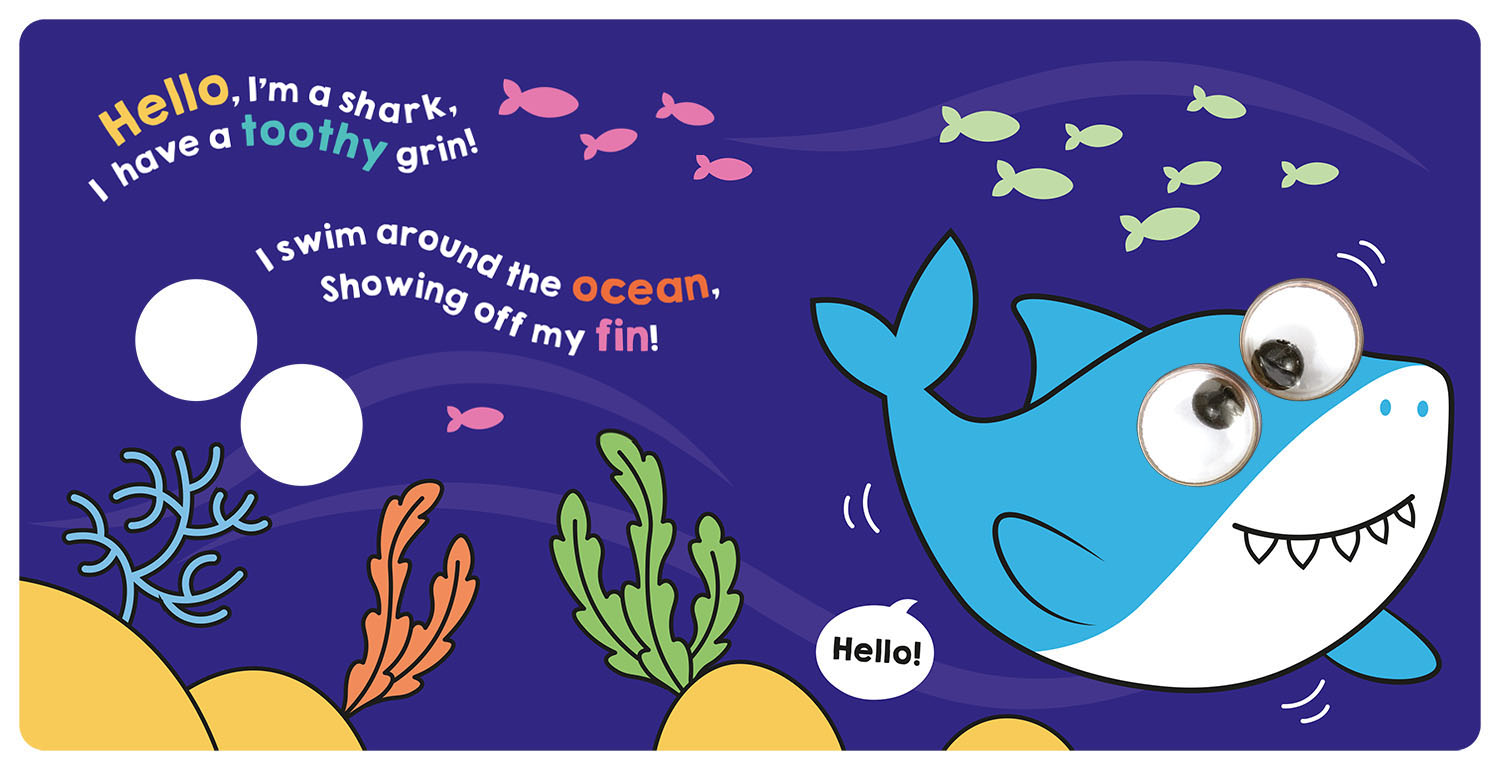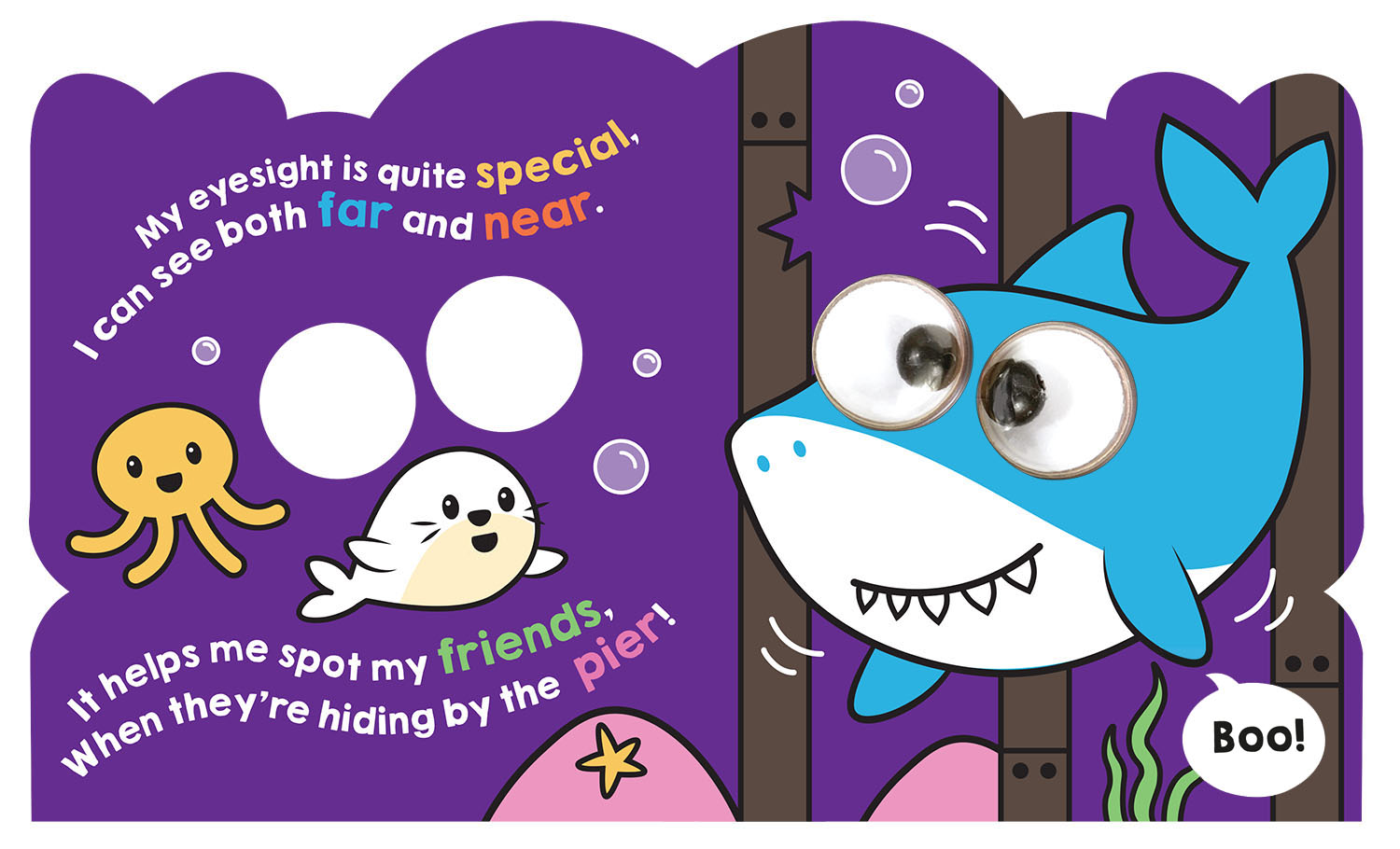 Hello Shark!
Illustrator:

Bethany Carr

Author:

Stephanie Ward
ISBN:

978-1-80105-559-8

Published:

06-Mar-2023
Shake the book to roll the 3D googley eyes and giggle at the funny words in this super-cute shark story book.
With a hilarious rhyming story to read and cute kawaii-style illustrations to look at, there's lots to make you smile and laugh in this funny story book about a playful shark. The cute illustrations are brought to life with the googley eyes at the back of the book. Just shake and roll the book to make the googley eyes on each shark picture wobble and move!
'Shake, Roll & Giggle Books' are perfect for children aged 0+ as a first book for early reading and playtime fun!
Buy online
Unique Selling Points
Googley eyes will have children smiling from ear to ear!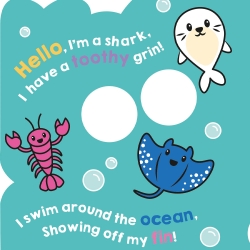 Fun rhyming text and cute kawaii illustrations.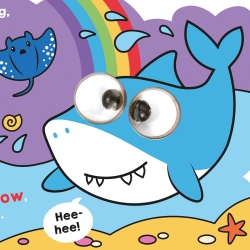 Author: Stephanie Ward
Stephanie is the author of picture books 'Arabella and the Magic Pencil' and 'Allen the Alien' and is a book reviewer for Armadillo Magazine. She enjoys writing sweet, silly and side-splitting children's books. Her stories and poems have been awarded various prizes around the world, most recently winning the Catherine Fenerty Humour Prize. Too old to blame it on youth, she still hasn't settled down and has visited all seven continents, lived in four countries and become a citizen of three. At present, she can be found in London with her husband and young son.
Illustrator: Bethany Carr
Bethany graduated with a degree in Graphic Design and Illustration from the University of Suffolk. She has created her own characters and worlds ever since she could pick up a pencil! As well as illustration, Bethany loves animals, adventures and collecting too many house plants.