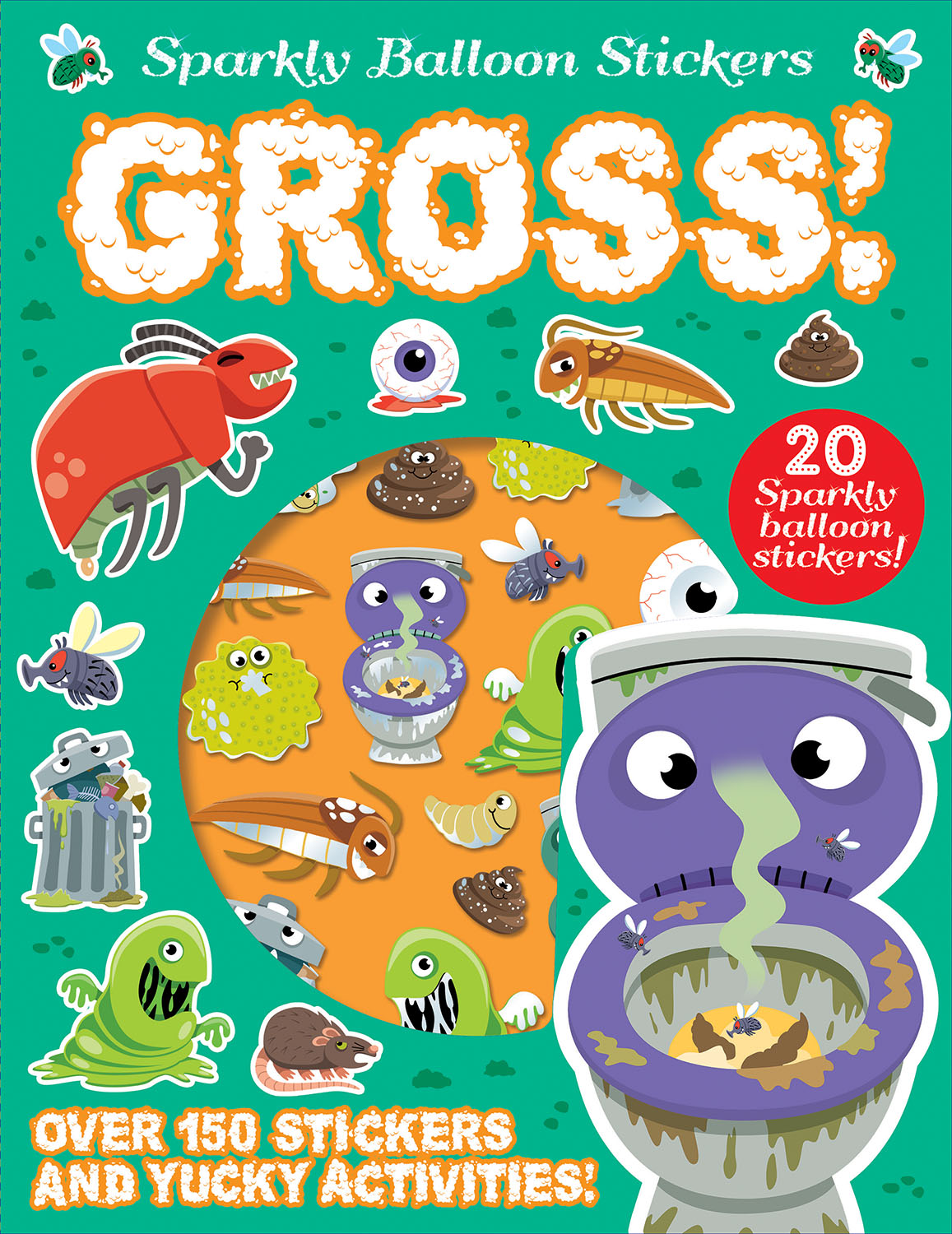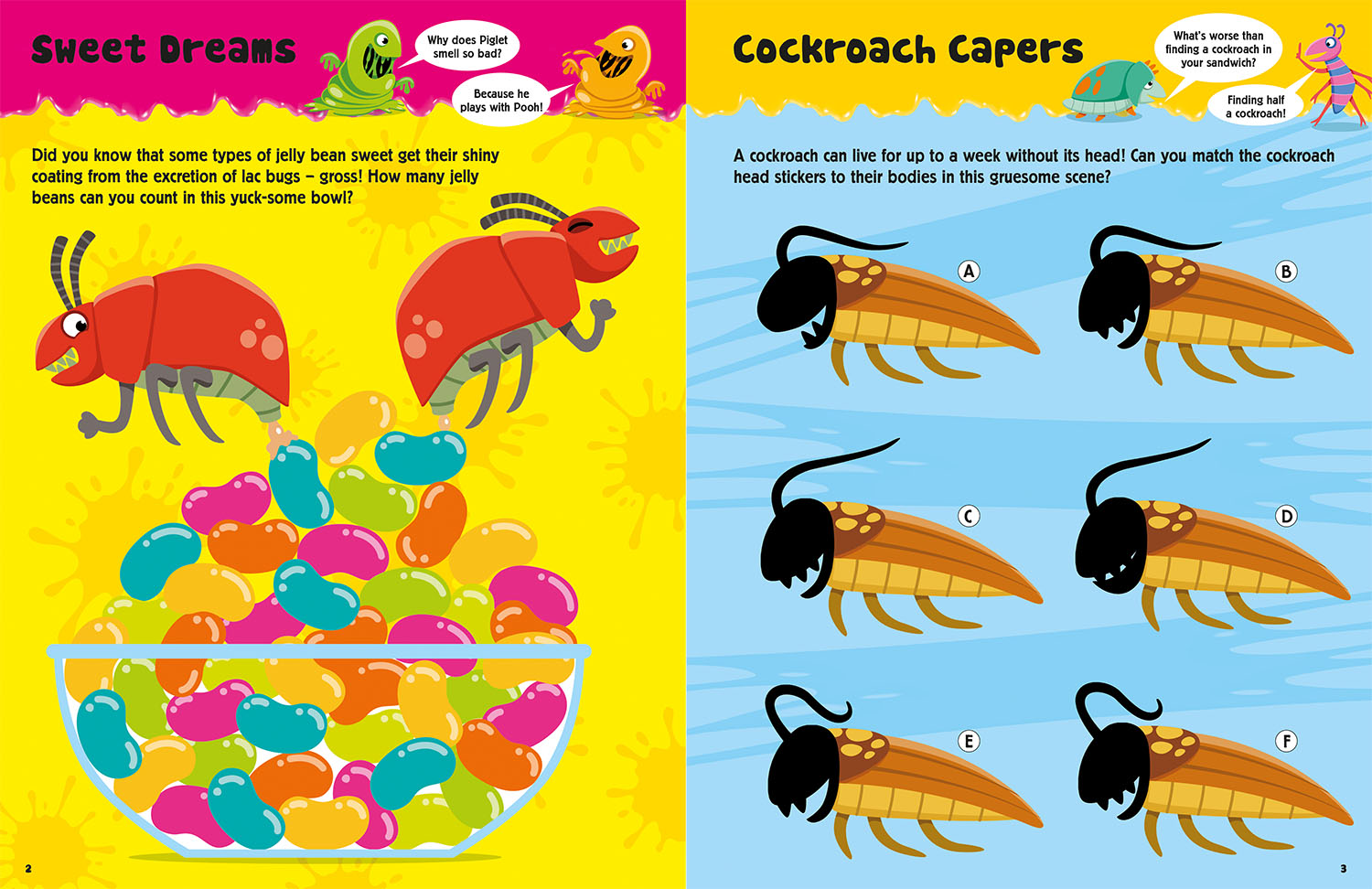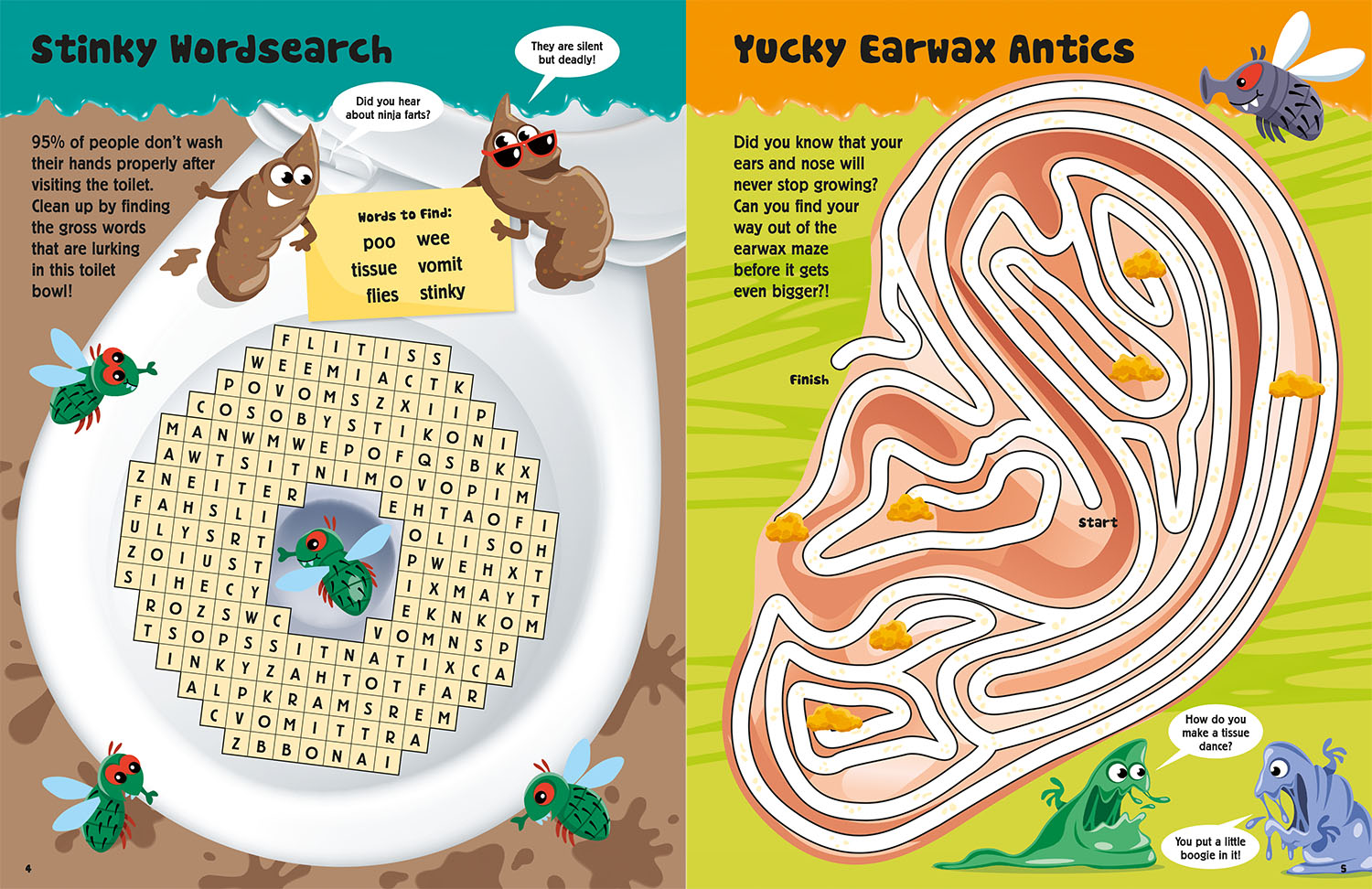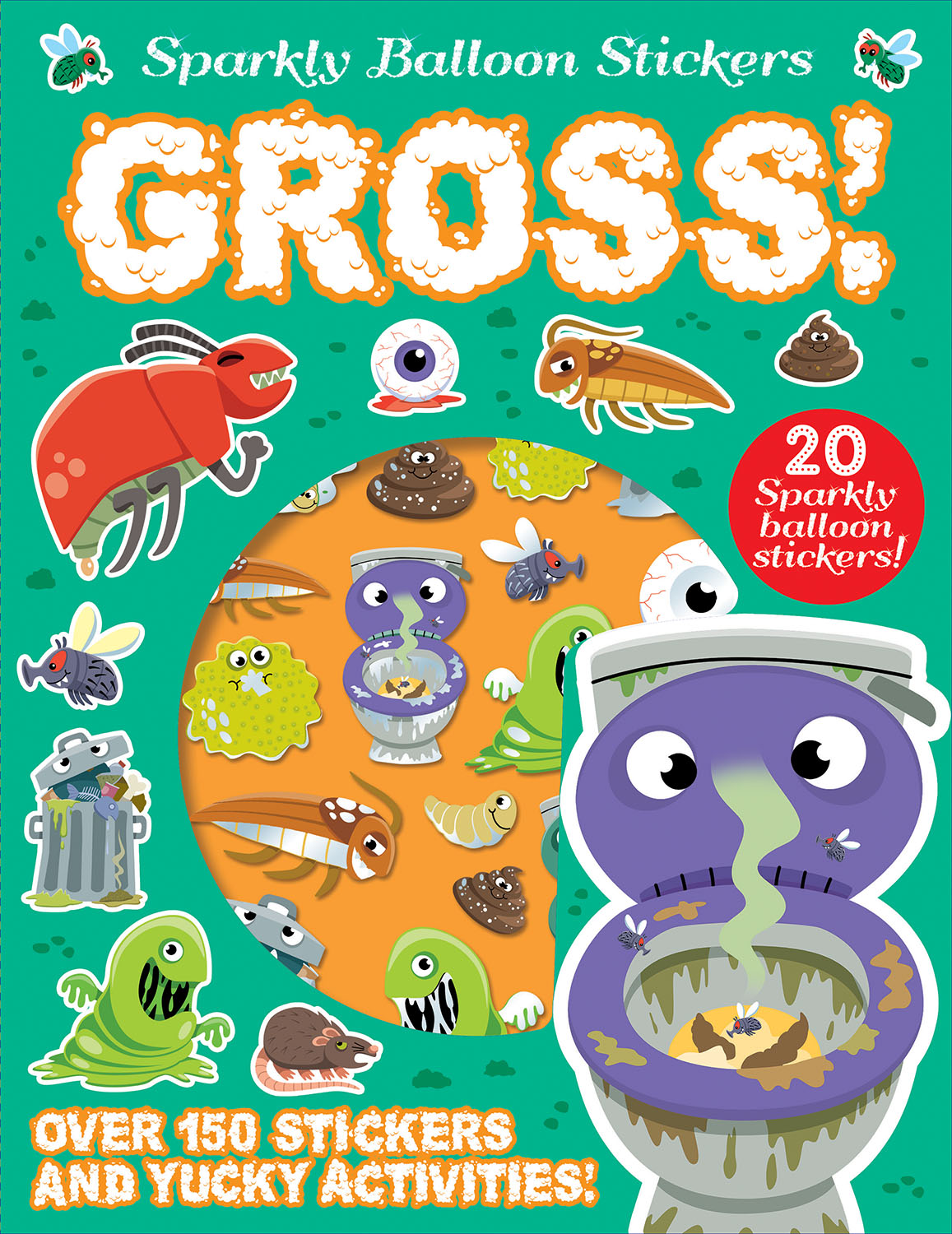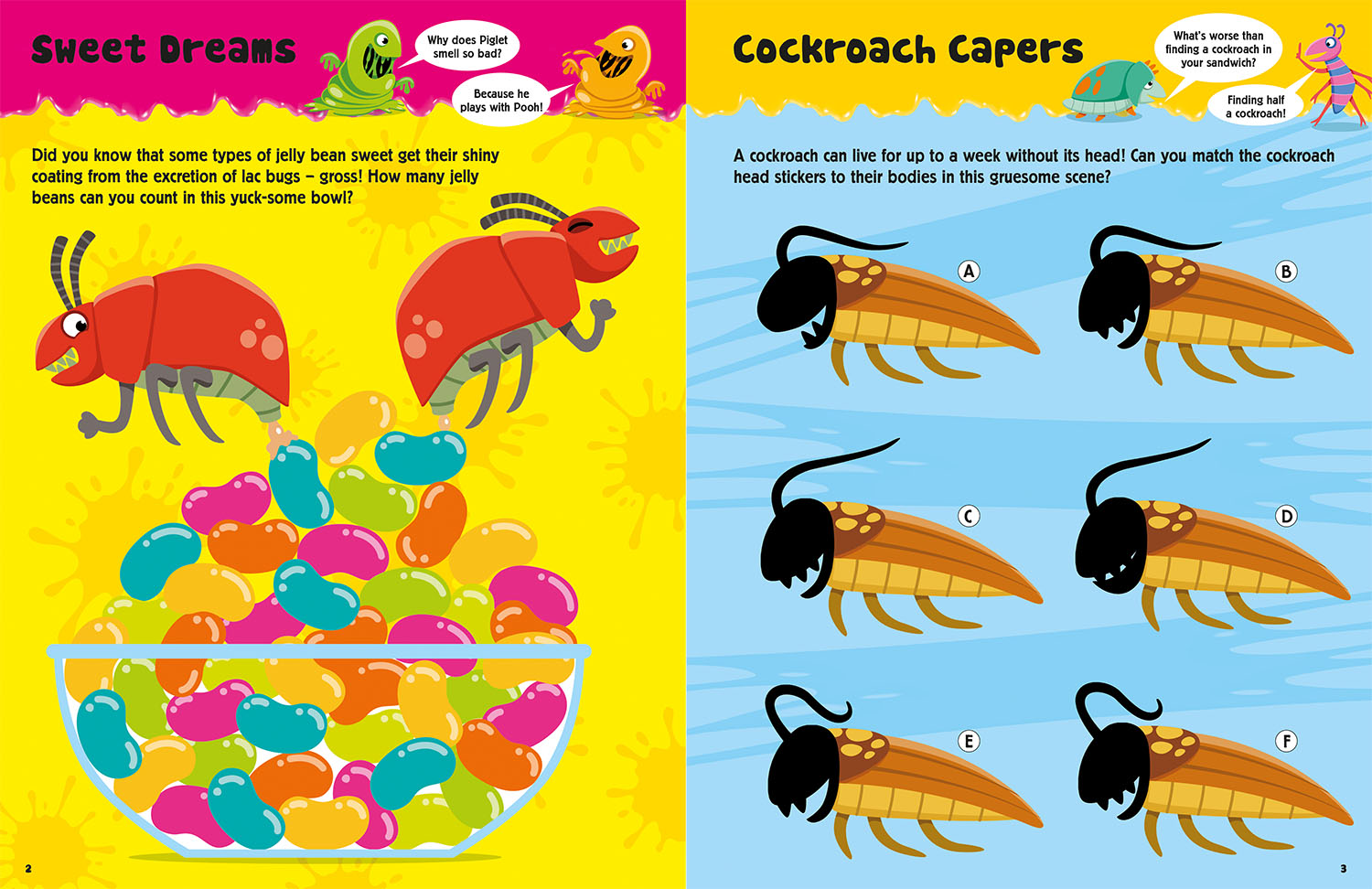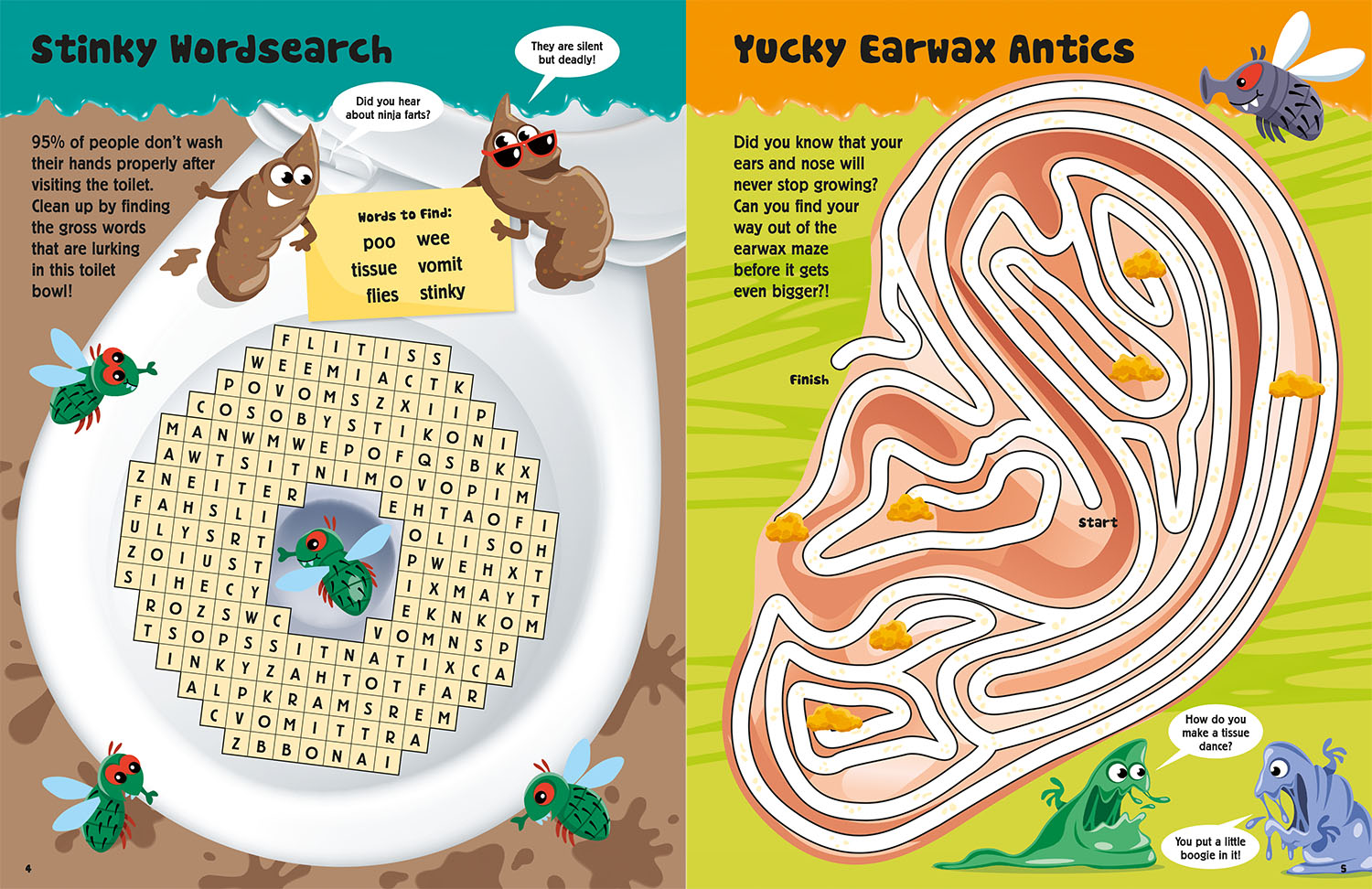 Gross!
Illustrator:

Barry Green

Author:

Arthur Over
ISBN:

978-1-78958-523-0

Published:

01-Aug-2020
A totally gross sticker activity book packed with yucky activities and jokes, over 100 stickers and 20 sparkly 3D balloon stickers!
With gross-themed activities, colourful stickers, hilarious jokes and 3D sparkly stickers - this is not just another fun activity book ... this is a totally gross activity book! There are terrible jokes to make you laugh out loud, and over 100 totally disgusting stickers to find, choose and position as you complete the yucky activities. Have sticker fun with the 20 sparkly 3D balloon stickers and use them to decorate your books, your stuff ... anything you like!
Buy online
Unique Selling Points
Novelty sticker activity series with on-trend dinosaur, unicorn, cute and gross themed activities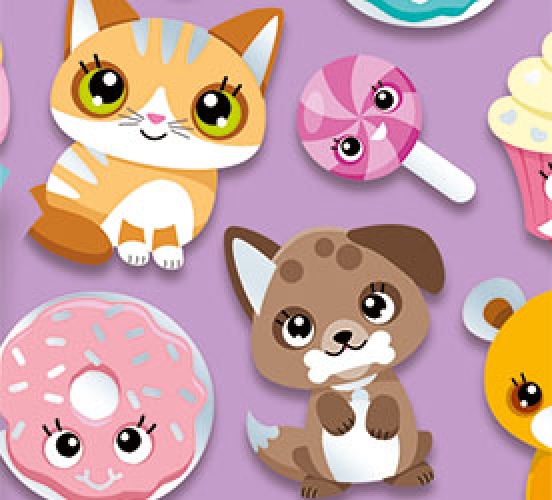 Includes 20 innovative novelty balloon stickers - each one foiled with plain shiny foil.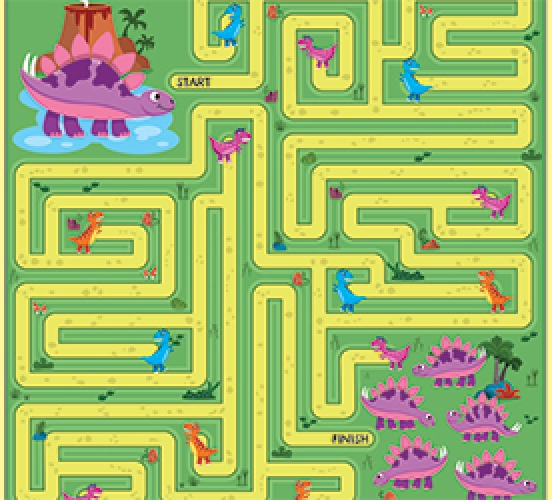 Author: Arthur Over
Arthur Over was born and raised in South Africa, before moving to the UK aged 12. Arthur lives near Loch Ness with his wife Mindy, five children, four cats and his herd of rare breed goats. Arthur is absolutely convinced he has seen the Loch Ness Monster.
Illustrator: Barry Green
Barry Green has illustrated children's books for over 30 years and has been published in more than 60 countries around the world. UK-based Barry is best-known for his 101 How to Draw series which has sold over 3,000,000 copies worldwide.