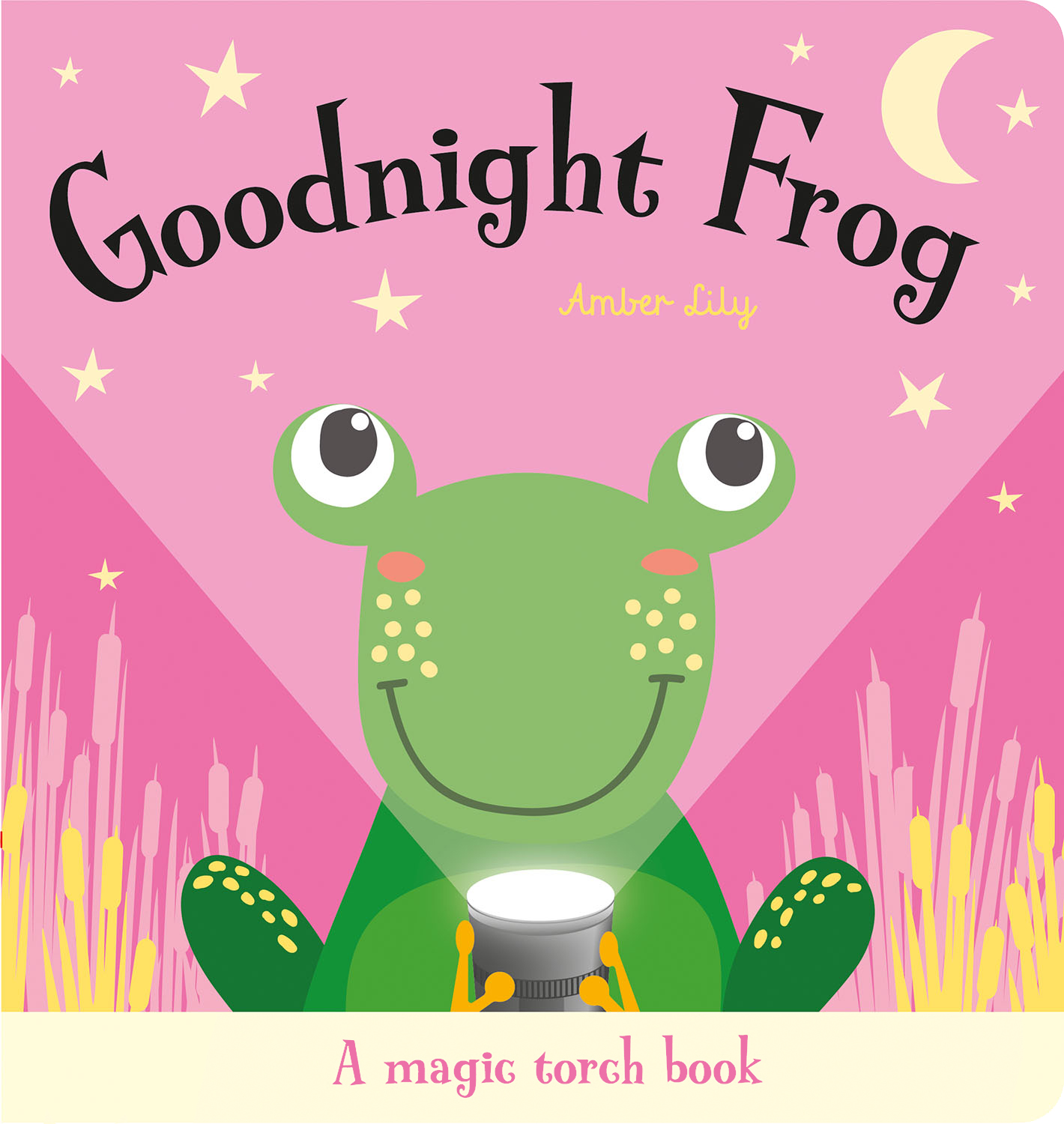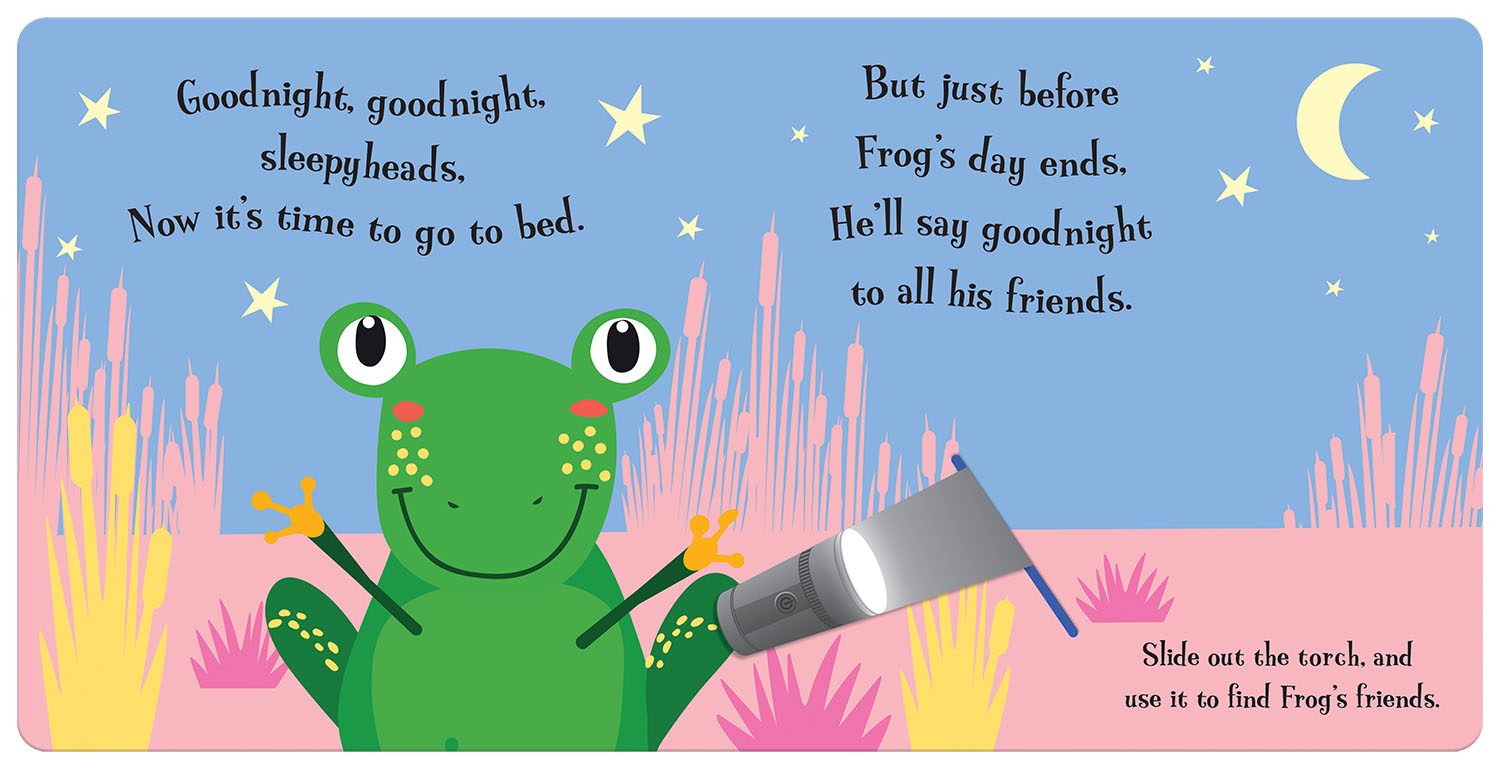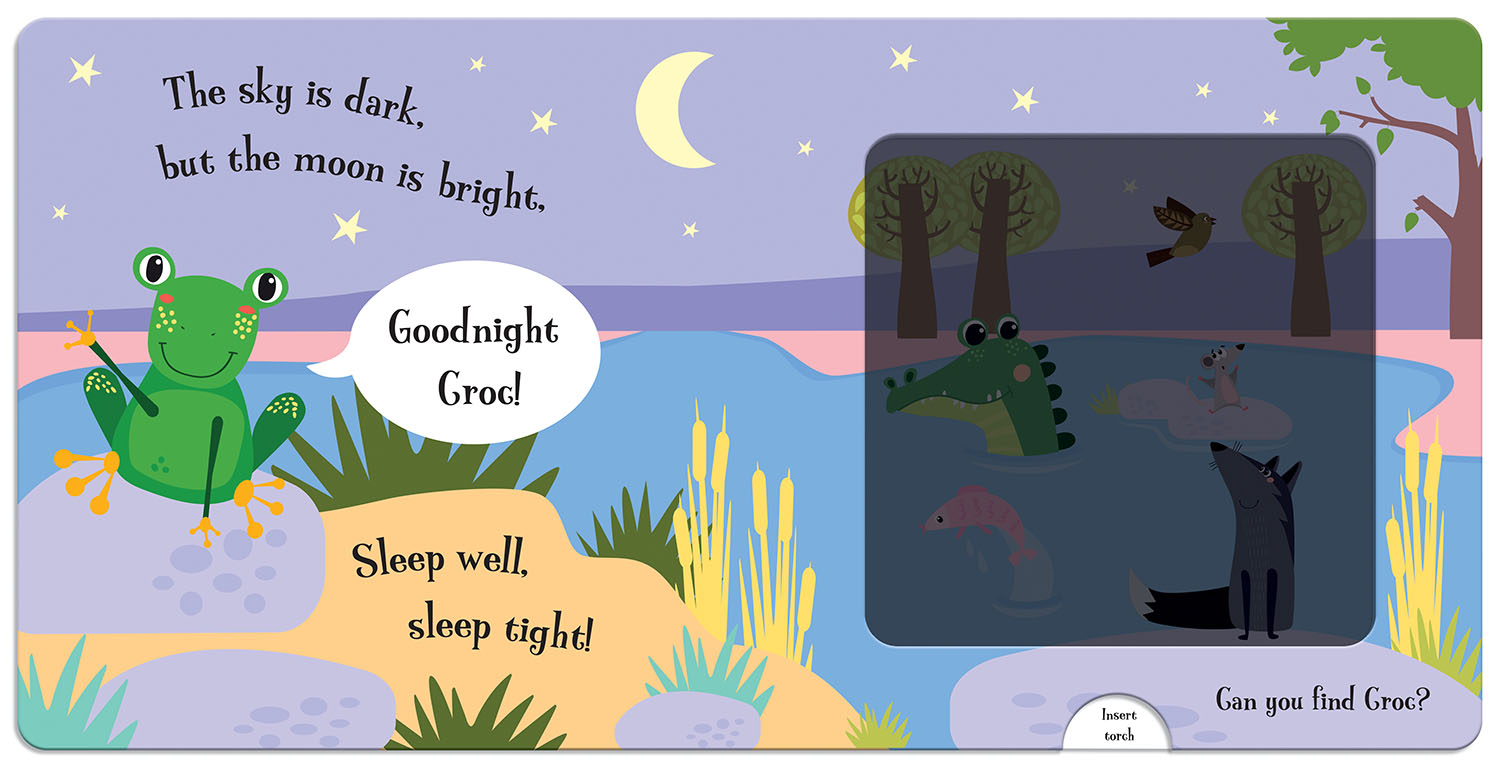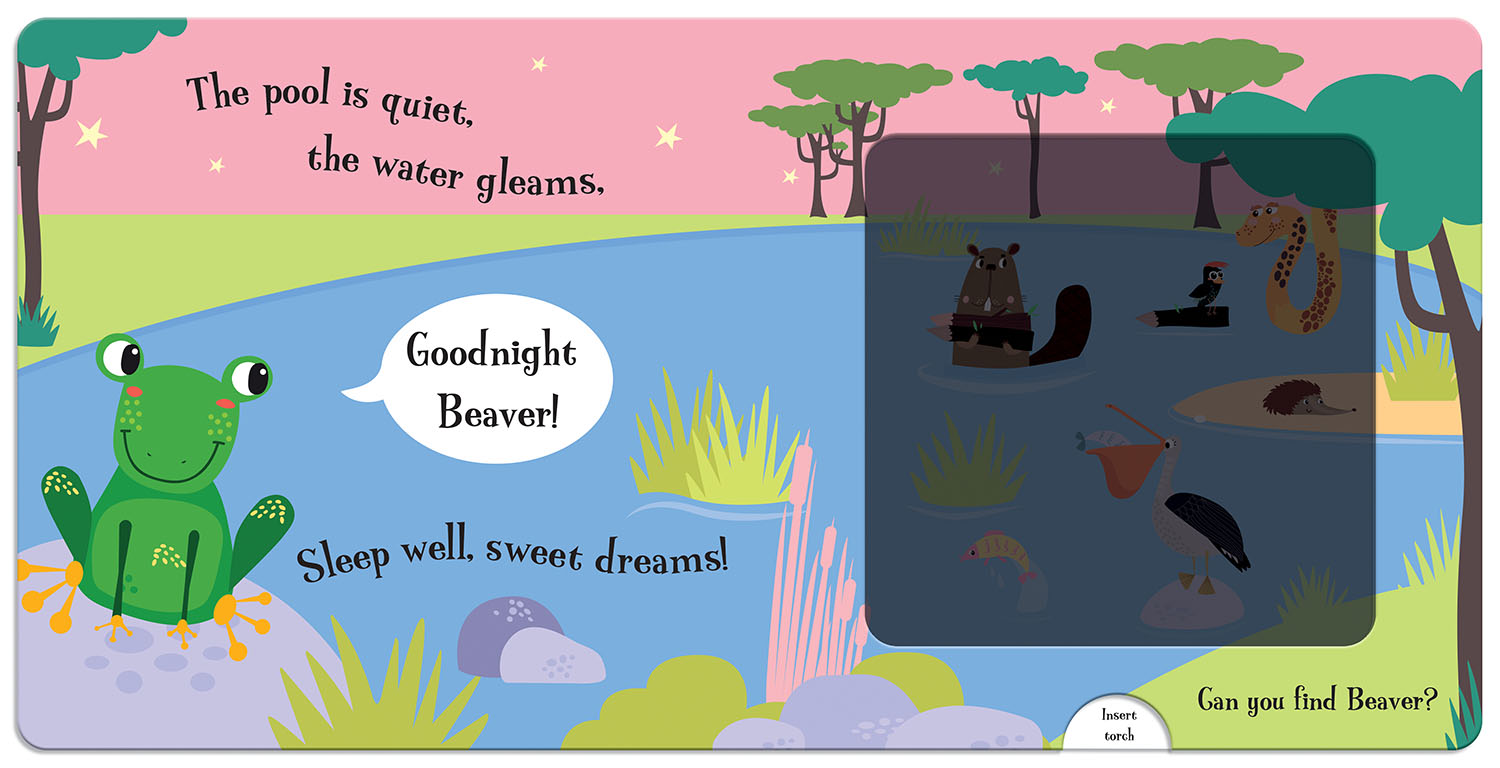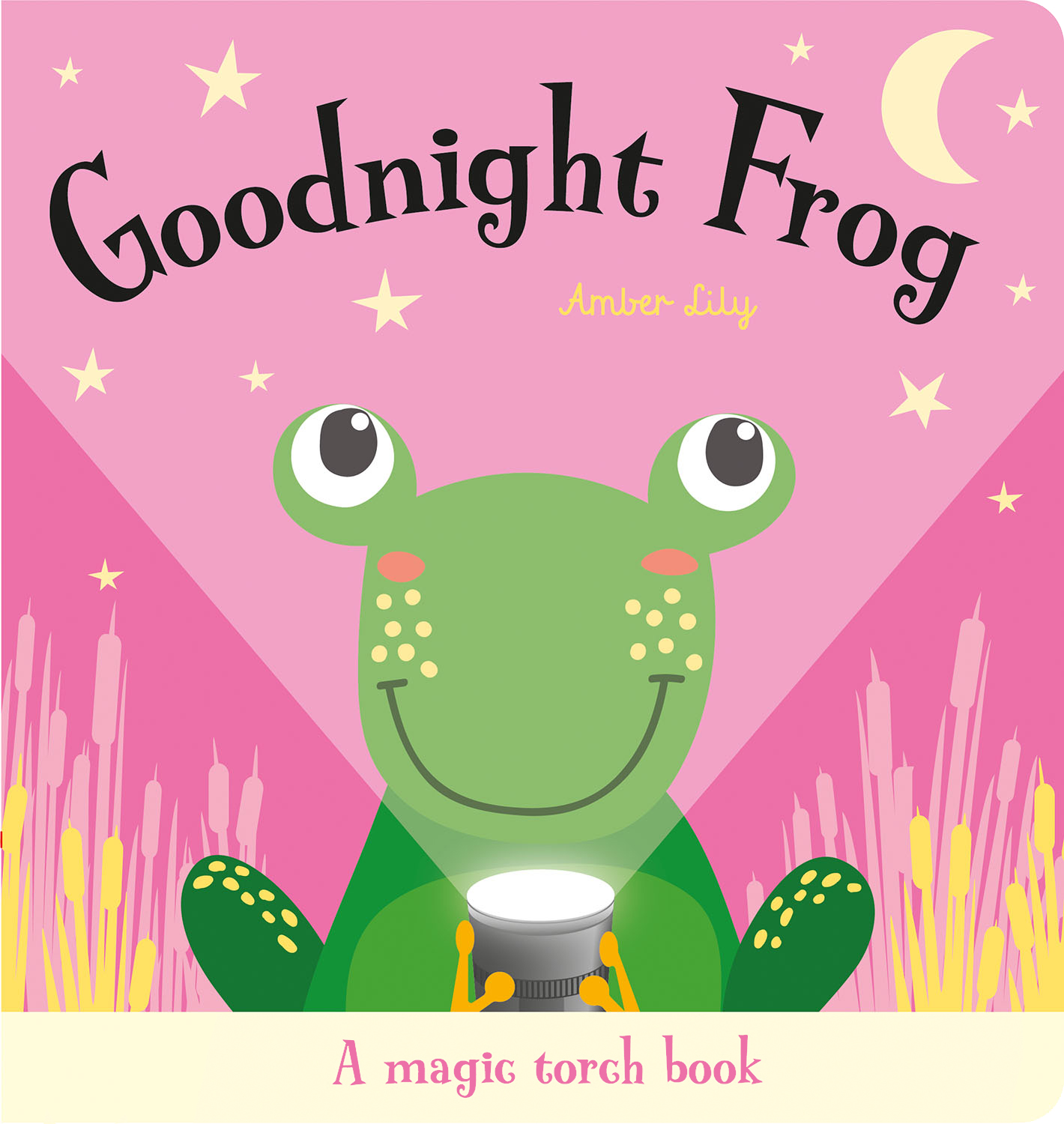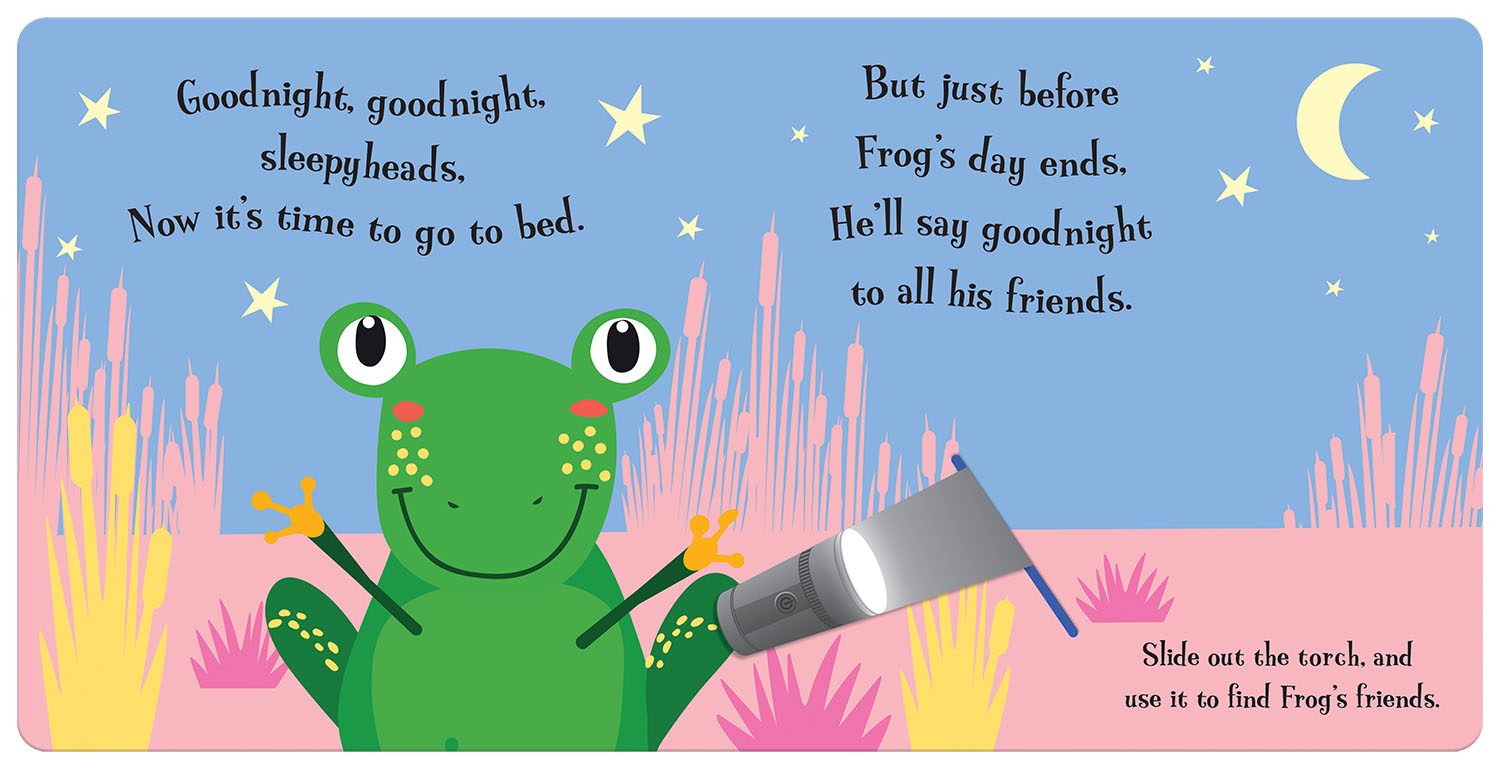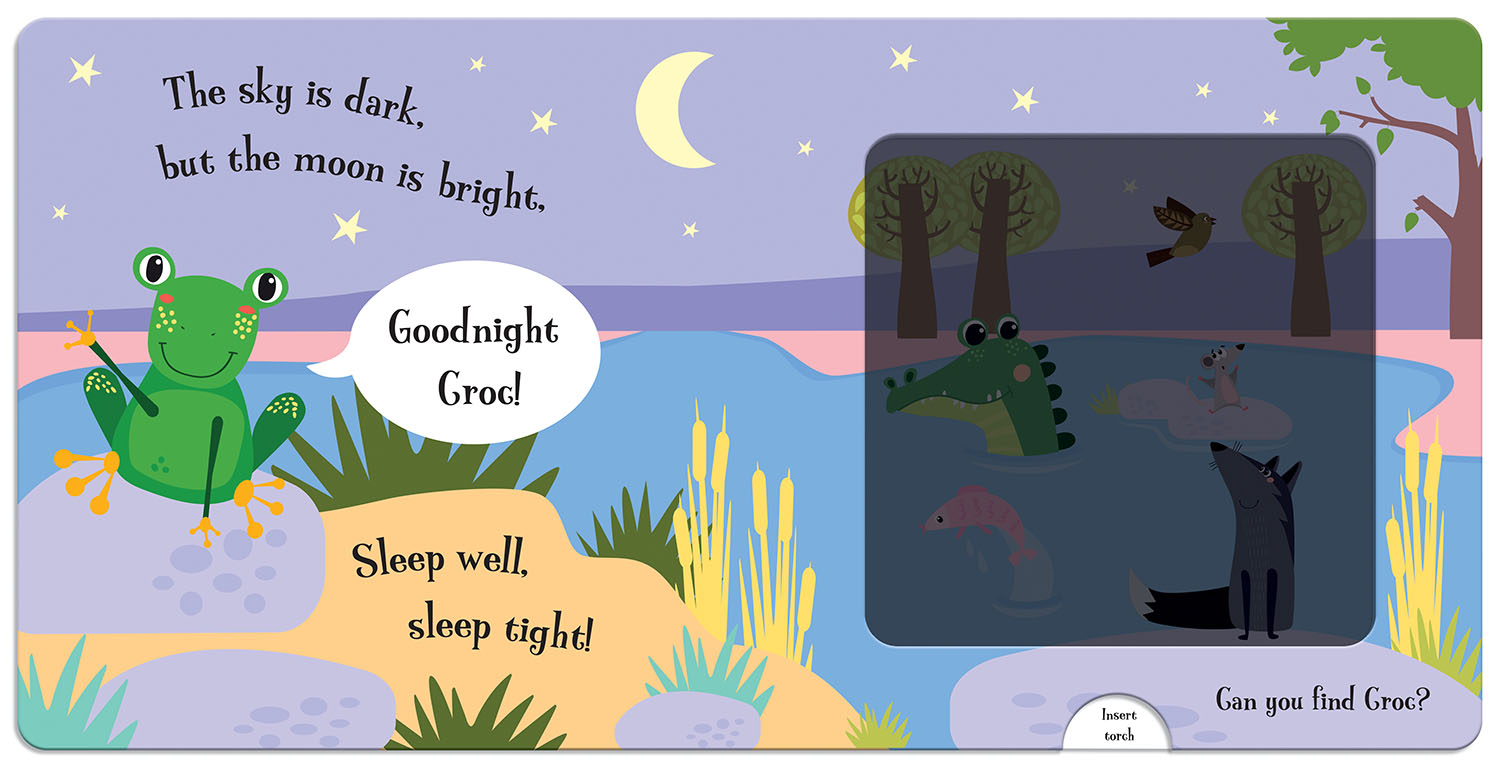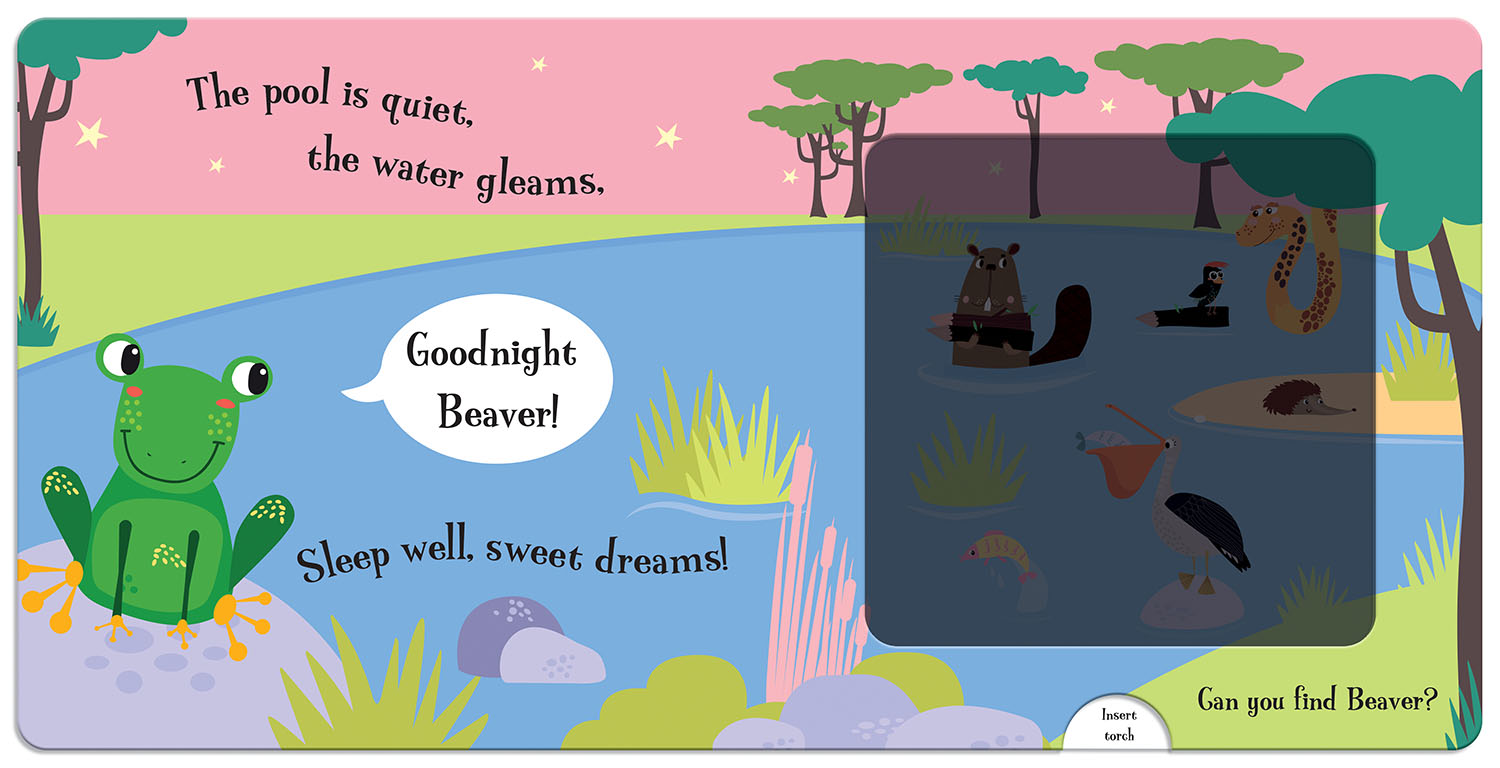 Goodnight Frog
Illustrator:

Zhanna Ovocheva

Author:

Amber Lily
ISBN:

978-1-80105-255-9

Published:

01-Mar-2022
Frog is ready for bed, but first he wants to say goodnight to all his animal friends.
Young children will love to help Frog find his animal friends in this interactive novelty book. Insert the included 'magic torch' between the pages to find Frog's friends in each night-time scene and watch children glow with delight.
Buy online
Unique Selling Points
The gentle rhyming text is perfect for getting young ones to sleep even after the busiest of days.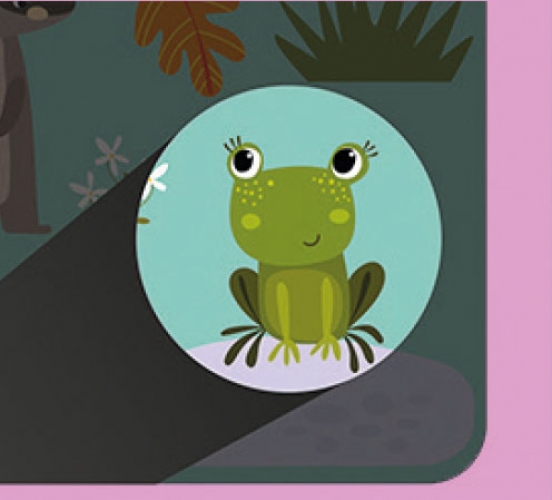 Watch your child glow with delight as they reveal a different animal on every page!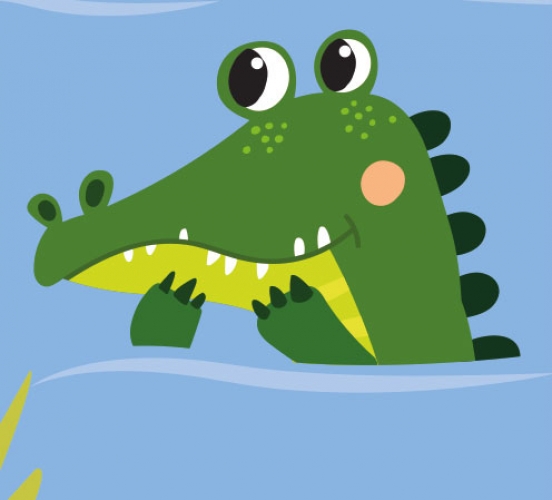 Author: Amber Lily
New author Amber Lily added her charming, child-friendly voice to the world of children's publishing during an internship. Amber loves onomatopoeia, has an ear for rhyme and freely admits to sniffing the occasional book!
Illustrator: Zhanna Ovocheva
Ukrainian artist Zhanna Ovocheva is a master of the vector! Zhanna's illustrations are full of fun and humour and have massive kid-appeal! Most of all, Zhanna draws with love, and we think this really shows in her art.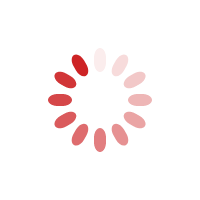 Thank you, your form submission has been sent. One of the team will be in contact soon.
Your form submission could not be sent.
All fields are required. Please complete all fields and try again.
Please confirm that you have have read and agreed to the Terms and conditions and Privacy Policy.