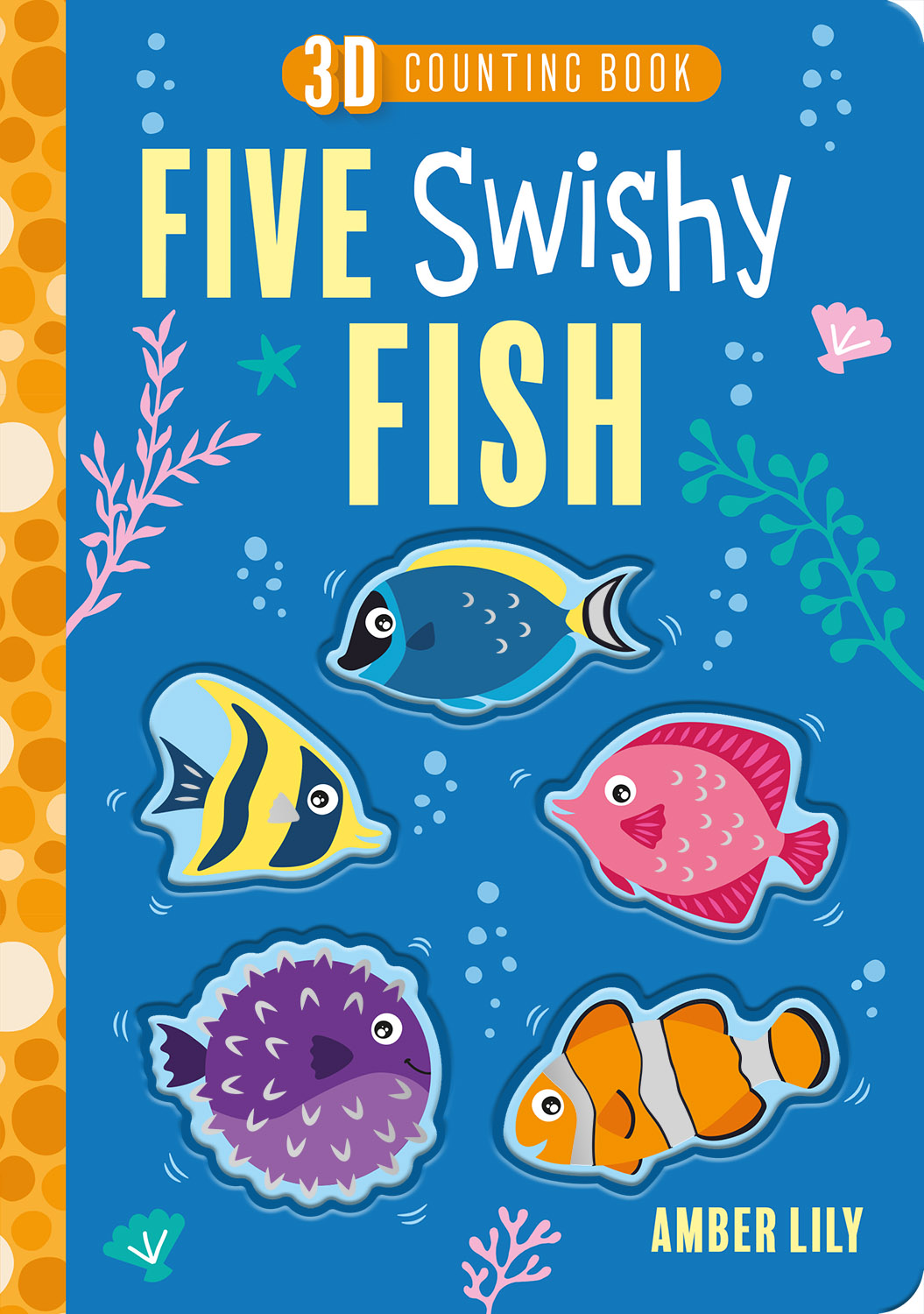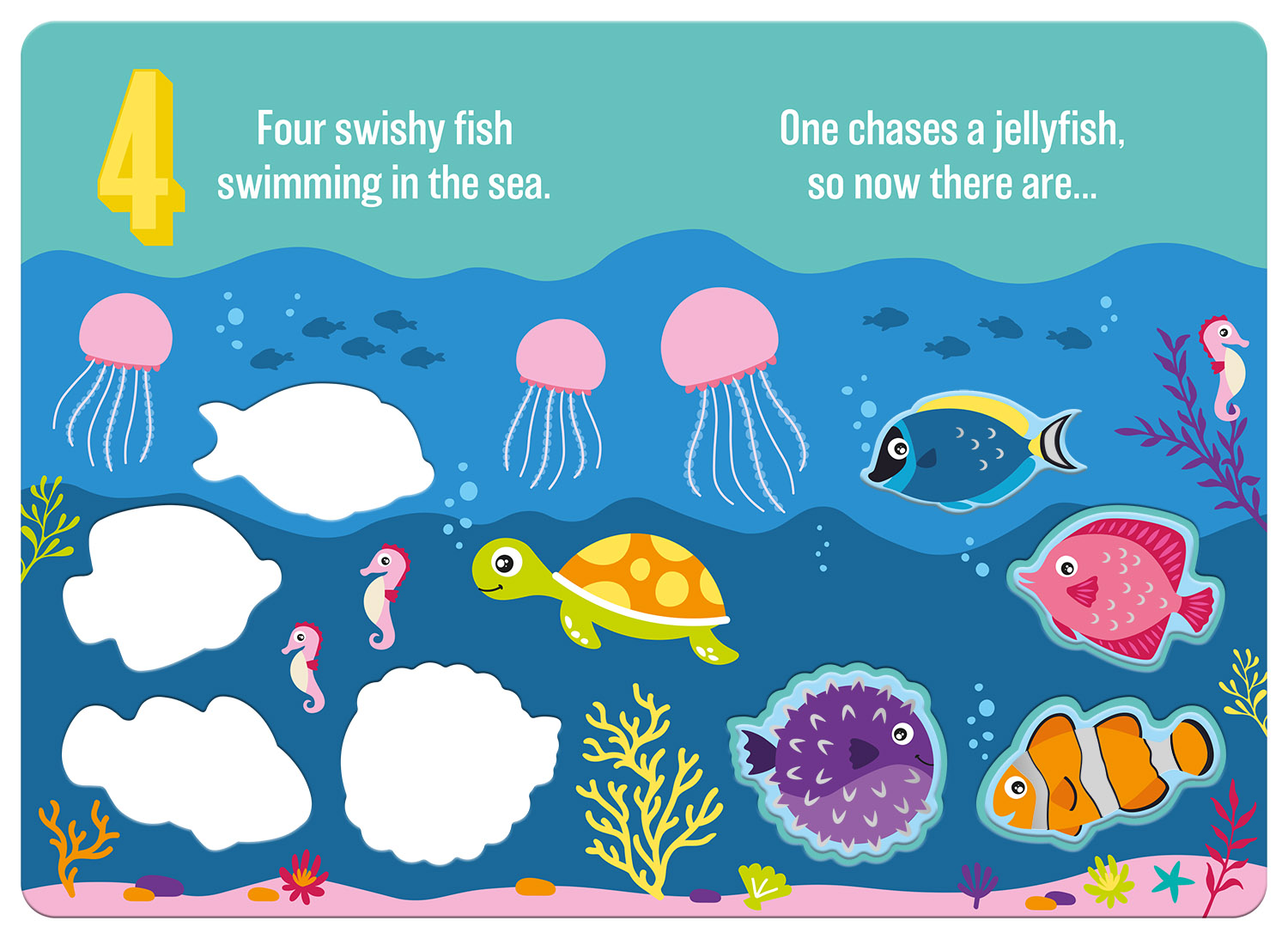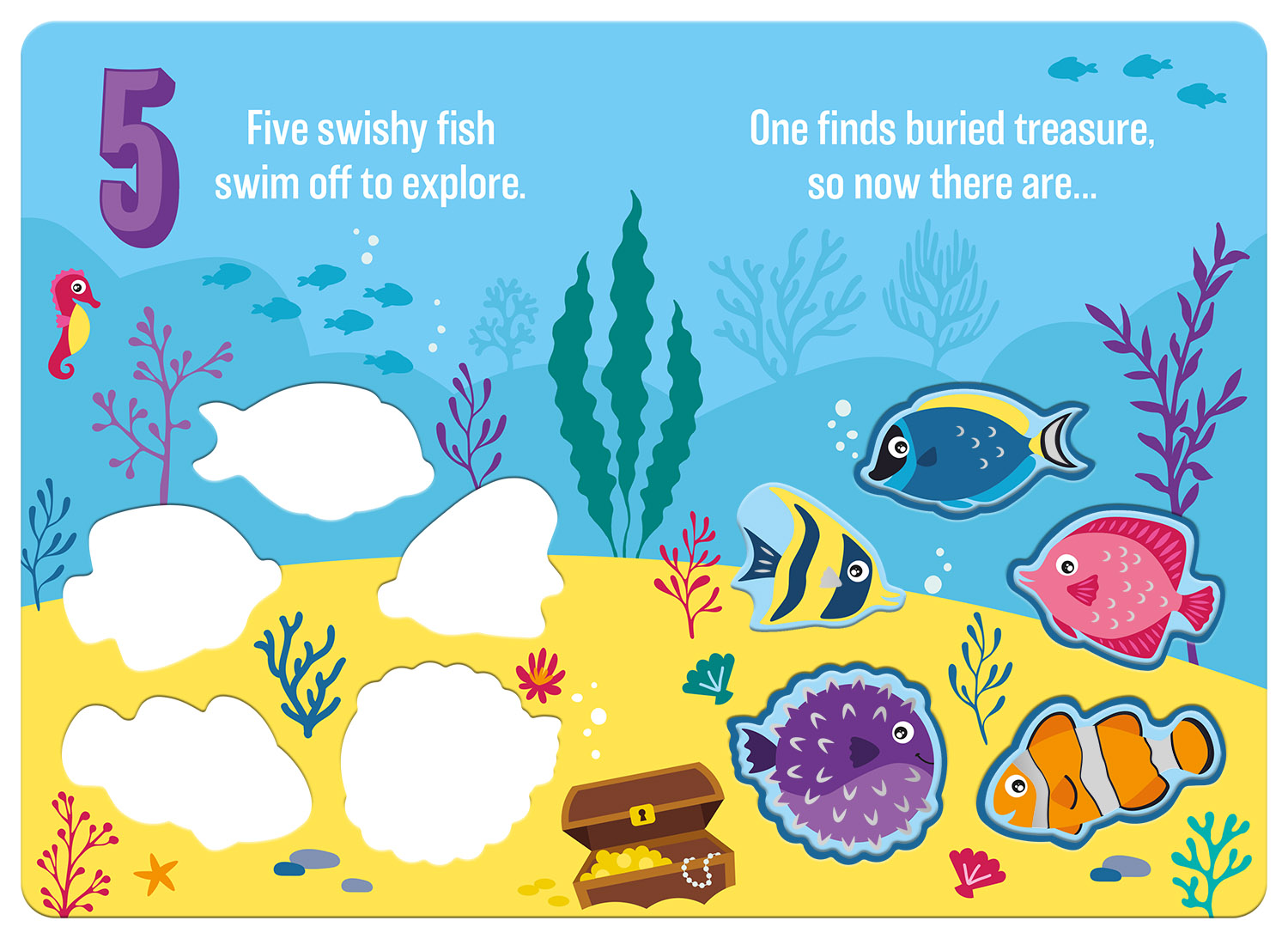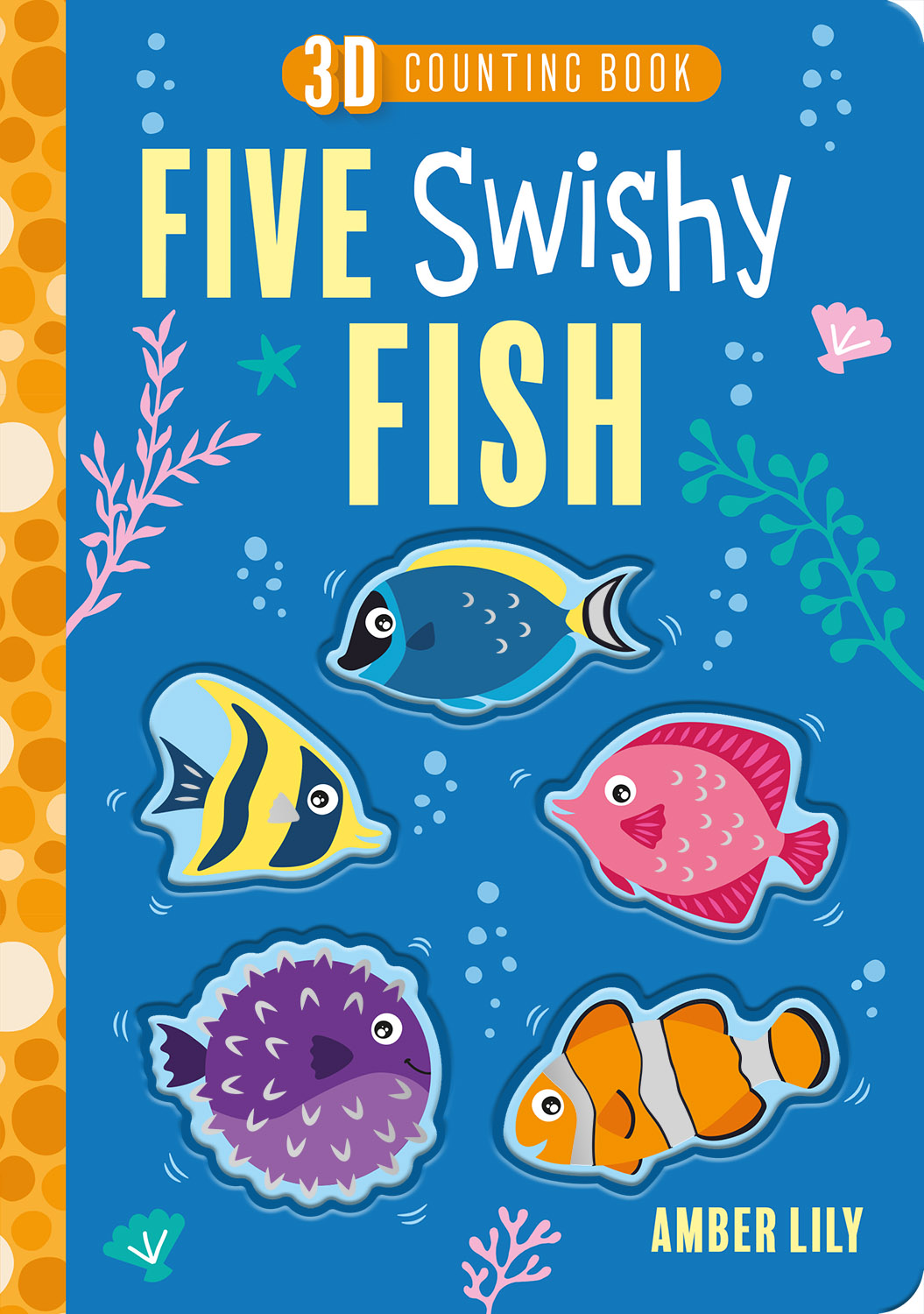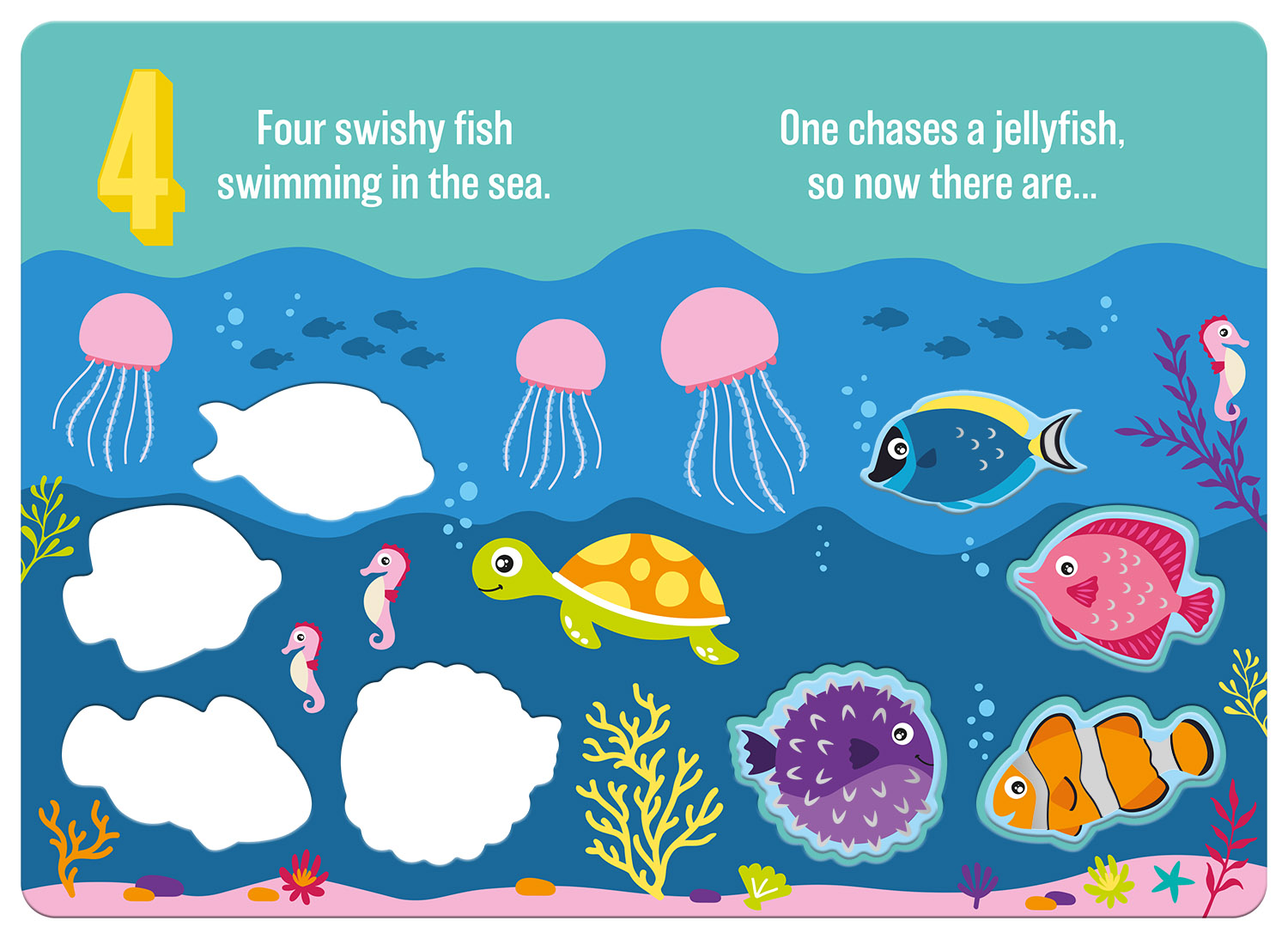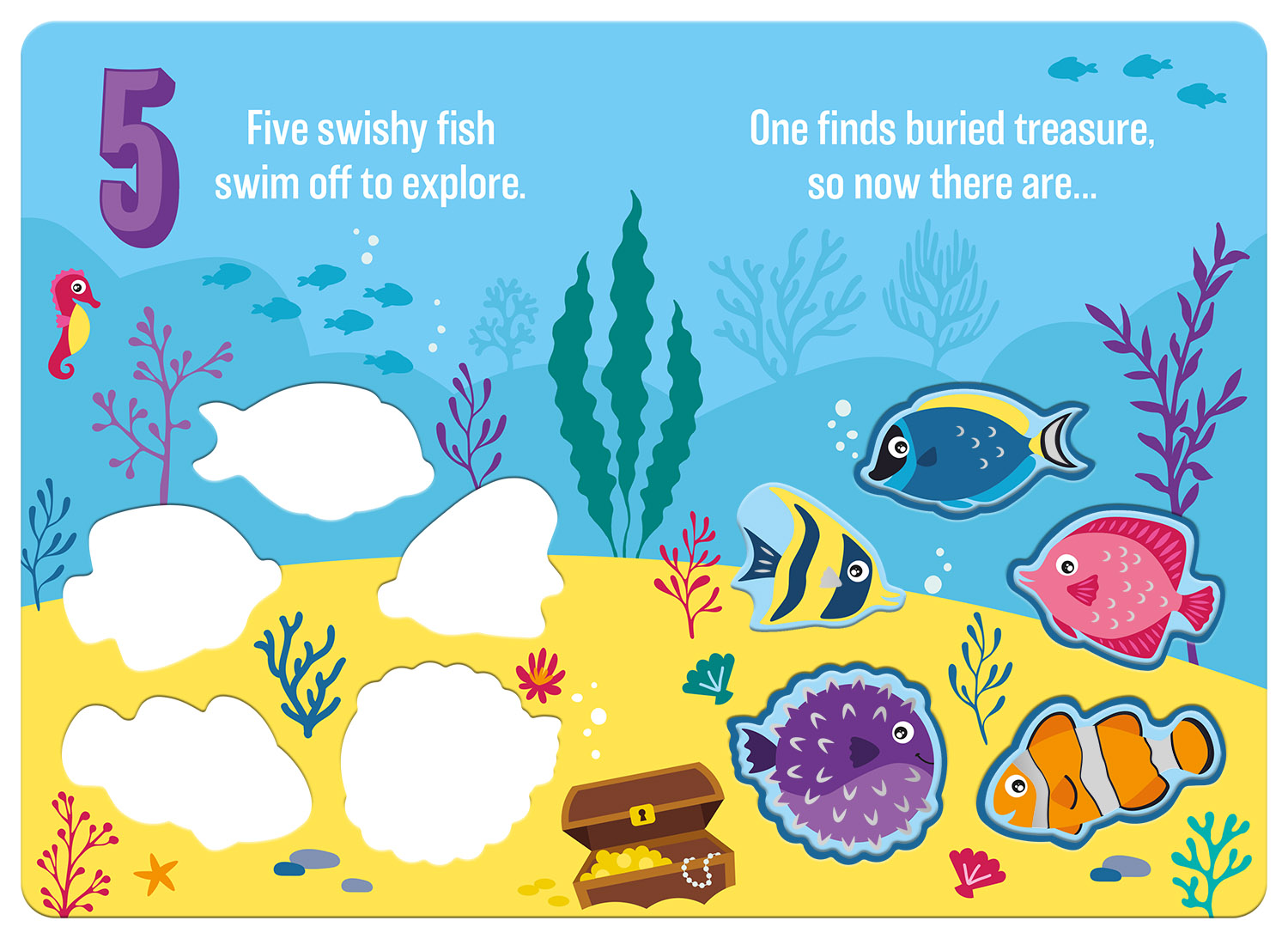 Five Swishy Fish
Illustrator:

Bethany Carr

Author:

Amber Lily
ISBN:

978-1-78958-646-6

Published:

01-Jan-2021
Meet five swishy fish in this fun 3D counting book.
There's an under-the-sea rhyming story to read and five cute card fish characters to count as they disappear one by one when each page is turned. Perfect for encouraging early learning math skills!
Buy online
Unique Selling Points
Teaches early learning math skills - count down from five to one.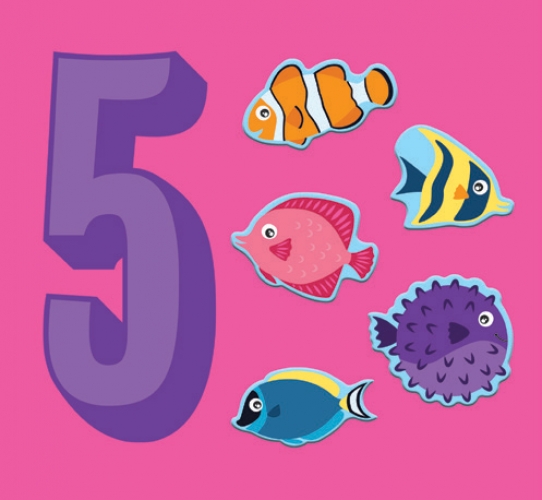 Cute card 3D wild animal, unicorn and dinosaur characters on every spread.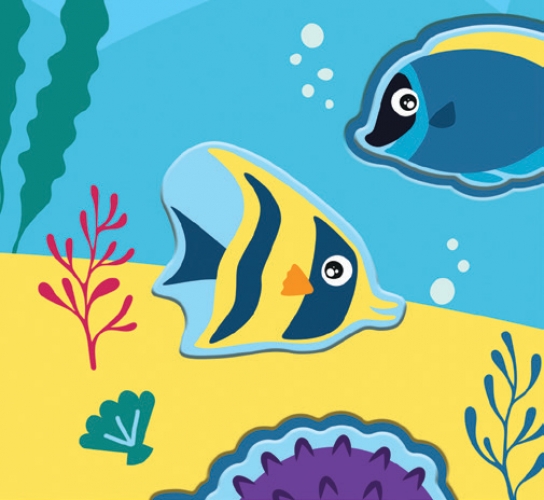 Author: Amber Lily
New author Amber Lily added her charming, child-friendly voice to the world of children's publishing during an internship. Amber loves onomatopoeia, has an ear for rhyme and freely admits to sniffing the occasional book!
Illustrator: Bethany Carr
Bethany graduated with a degree in Graphic Design and Illustration from the University of Suffolk. She has created her own characters and worlds ever since she could pick up a pencil! As well as illustration, Bethany loves animals, adventures and collecting too many house plants.