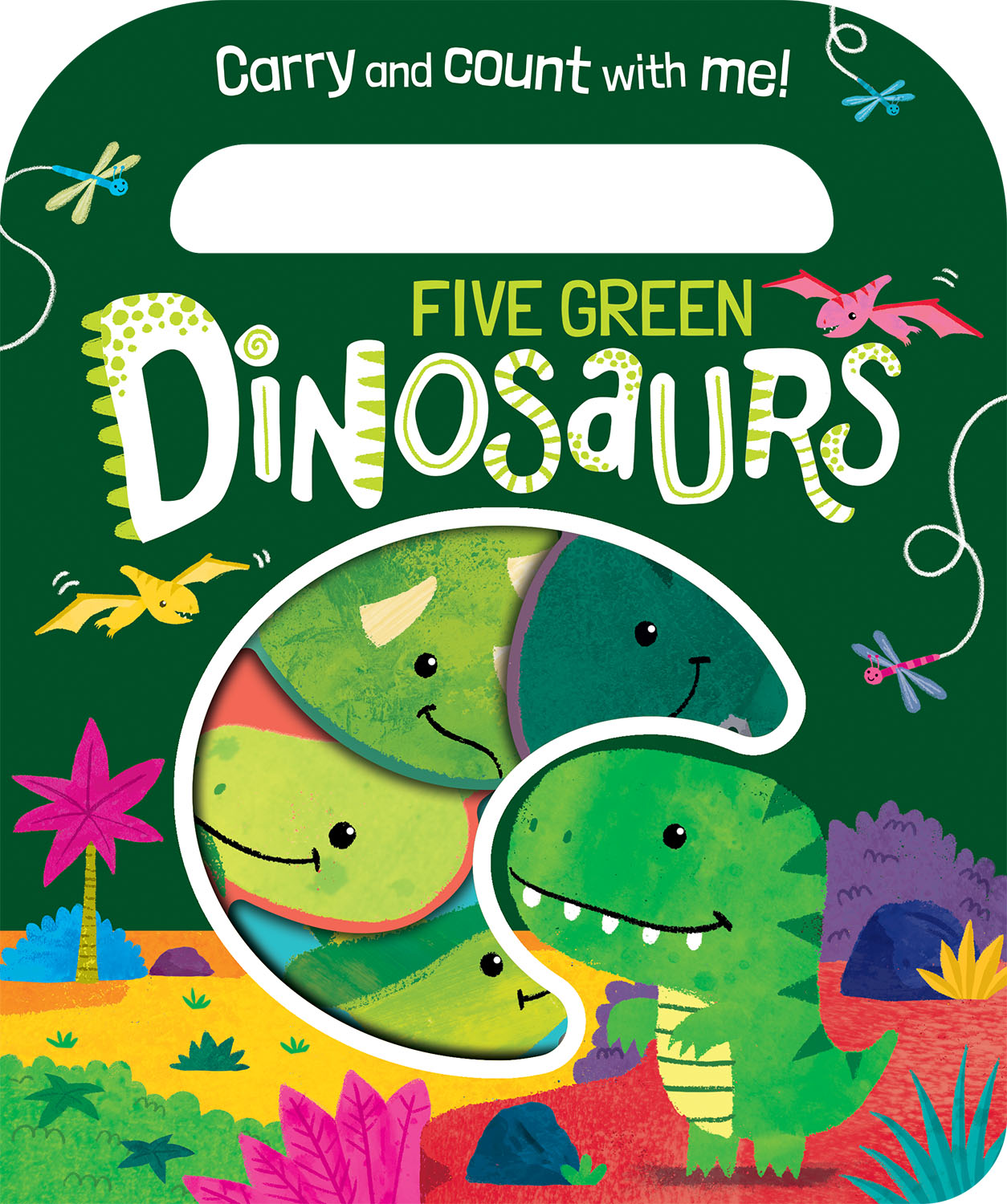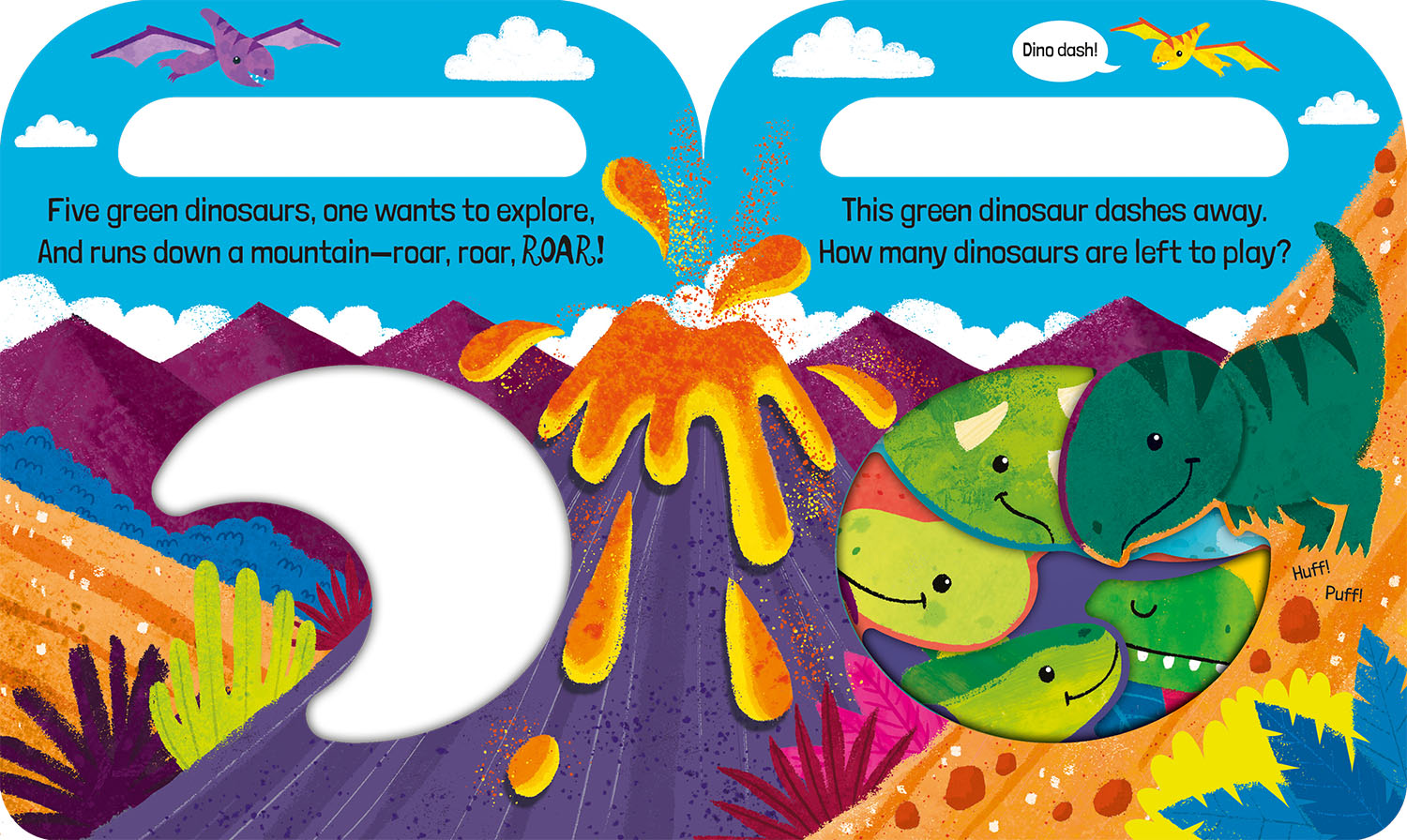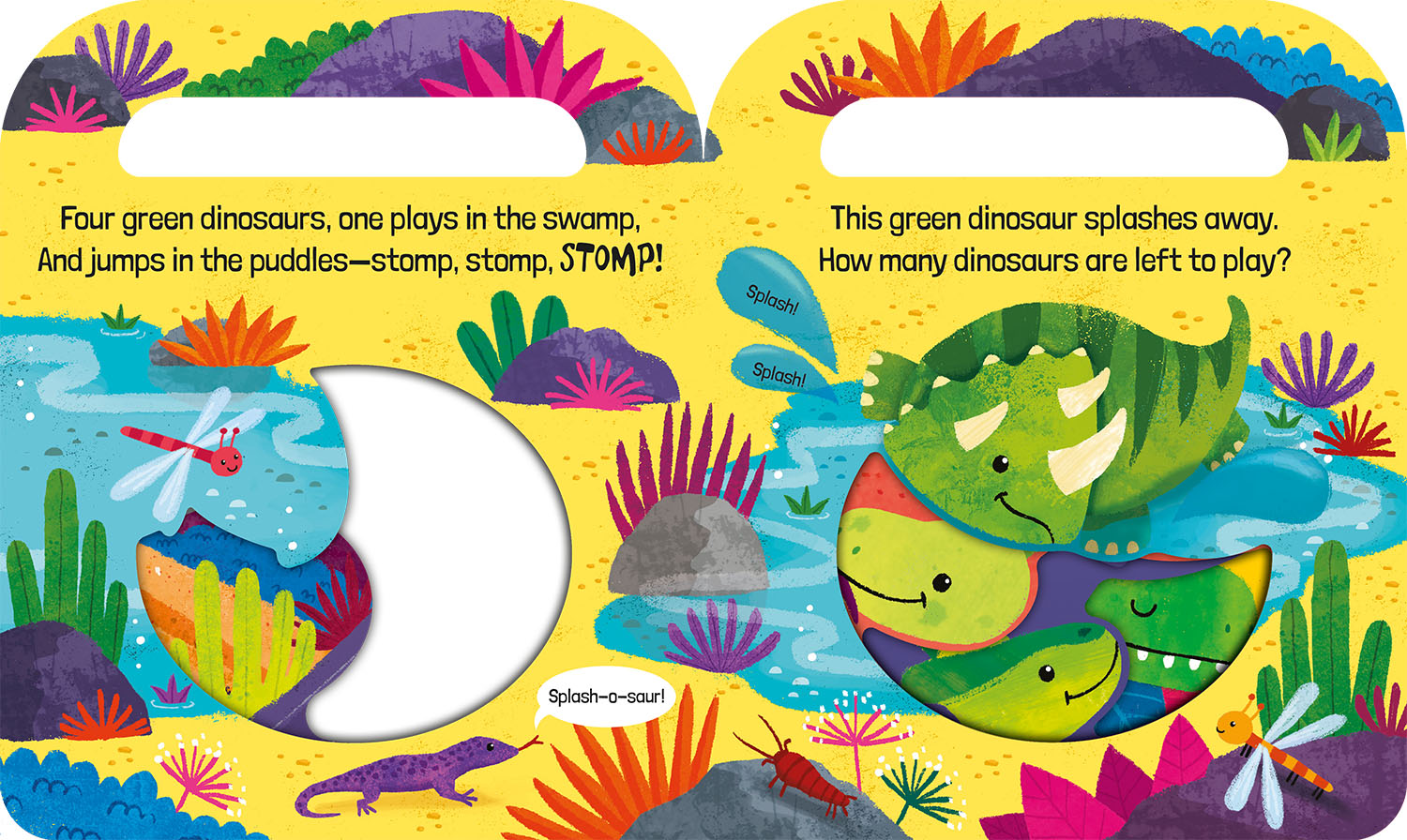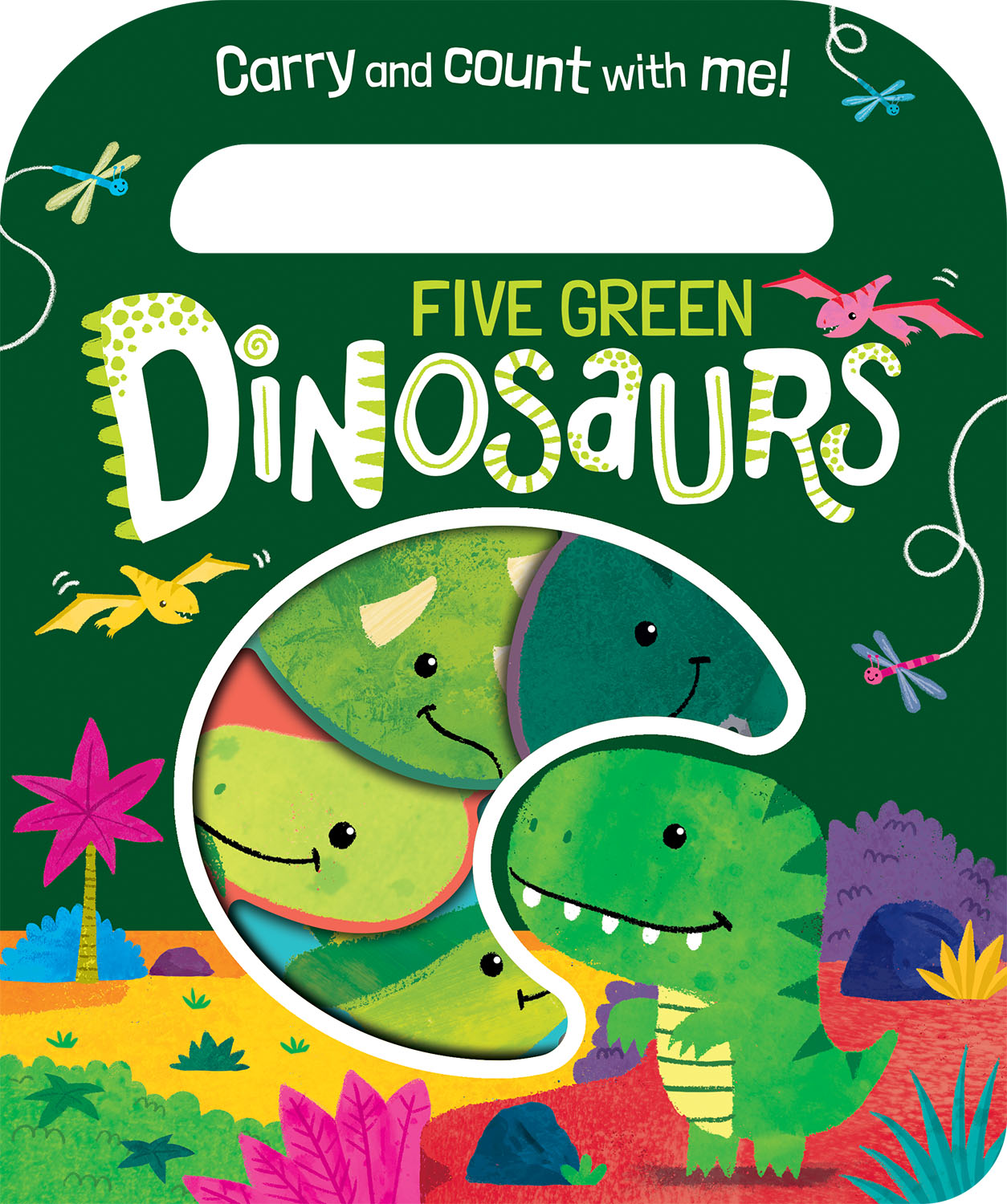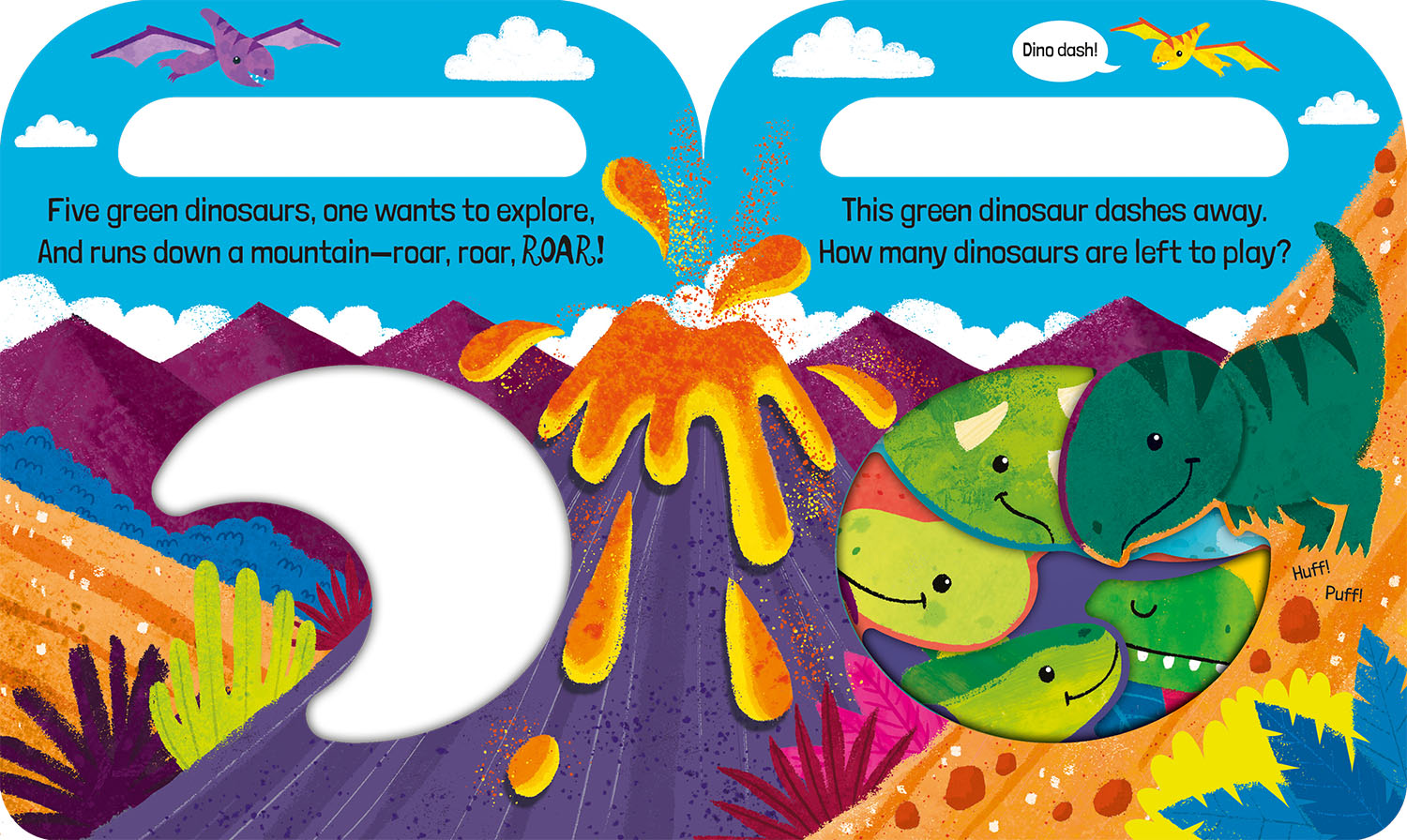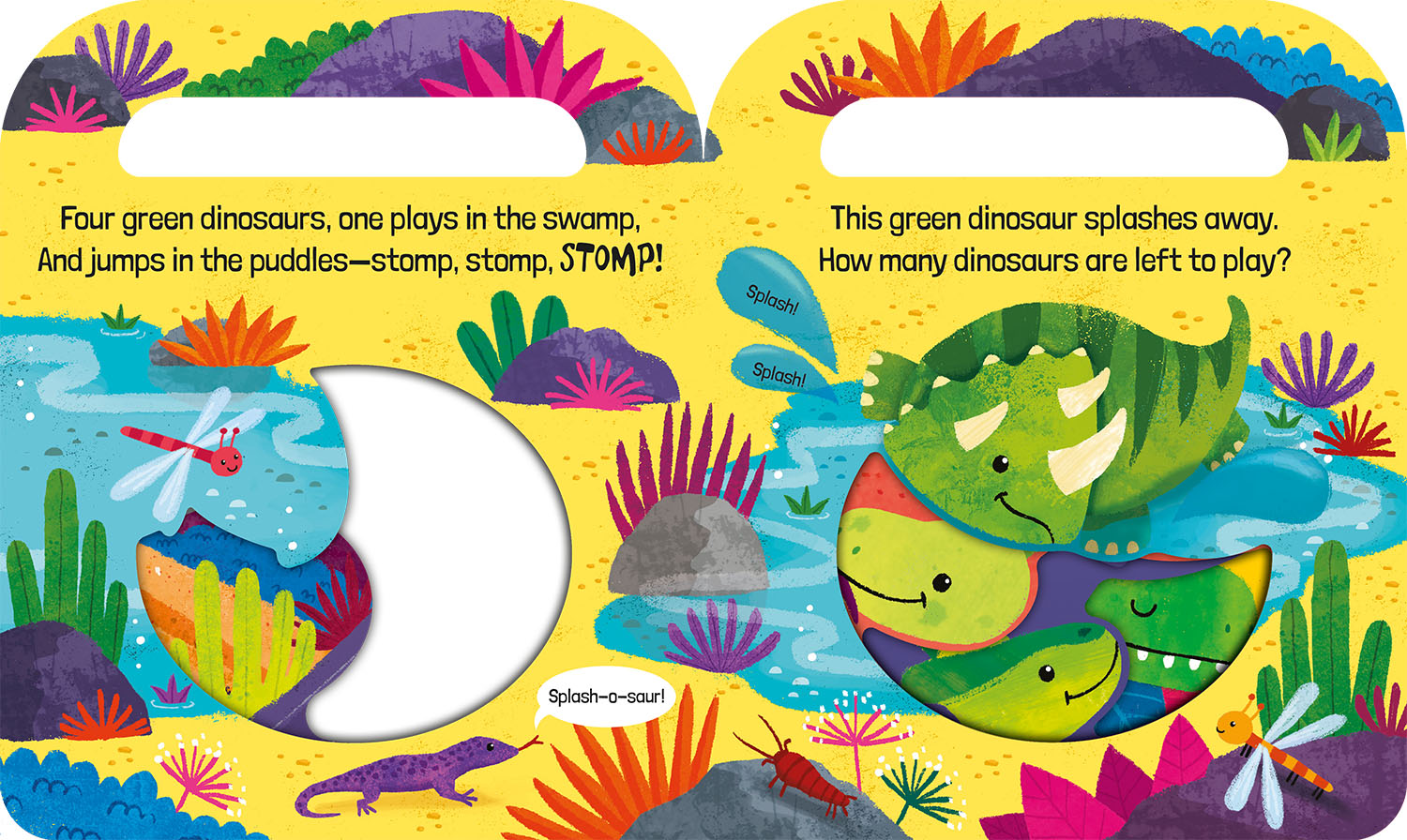 Five Green Dinosaurs
Illustrator:

Lindsey Sagar

Author:

Katie Button
ISBN:

978-1-80105-274-0

Published:

01-Apr-2022
Peek through the windows to meet the dinosaurs and count from 5 to 1 in this carry handle story book that's perfect for on-the-move story time and first counting fun!
There are five roaring green dinosaurs to meet in this "Count and Carry" board book. Peek through the die-cut shaped windows to discover what each dinosaur is doing and turn the page to count them down from 5 to 1. The rhyming story is fun to read aloud, with lots of sound words to call out, and the busy illustrations are full of prehistoric things to find. With sturdy card pages, the book features a die-cut handle for on-the-move reading fun.
This "Count and Carry" board book series is perfect for sharing with toddlers to encourage first reading, and to develop early learning math skills as the characters are counted down from 5 to 1.
Buy online
Unique Selling Points
Chunky board book with rounded corners, carry handle and die-cut interior pages.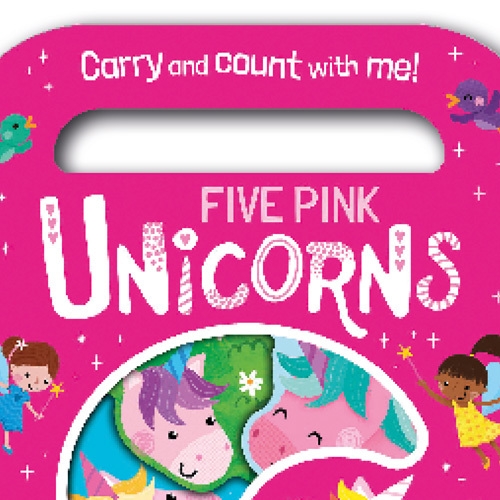 Die-cut shaped windows to peek through with a different character to meet on each spread.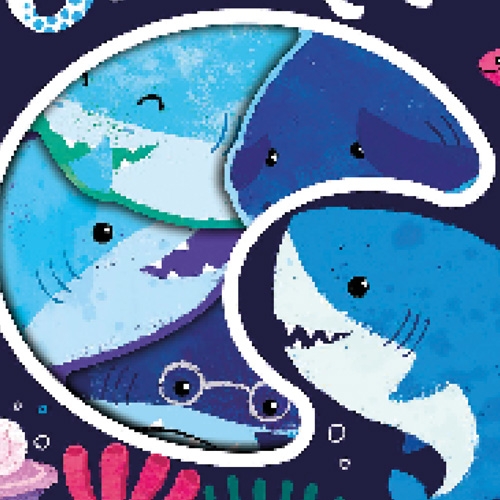 Author: Katie Button
Katie began working in publishing as an illustration agent, working with many talented children's book artists. After a few years, Katie started working as an editor for a children's picture book publisher and has been writing children's books ever since.
Illustrator: Lindsey Sagar
Lindsey knew she wanted to be a designer from an early age. Her favourite playthings were pencils and paints, and her first gallery was the fridge door. Her love for art and design led her to graduate with a first class honours degree in Graphic Design. Lindsey has now embarked on a big adventure and packed her books, pens and laptop to travel and create art around the world.