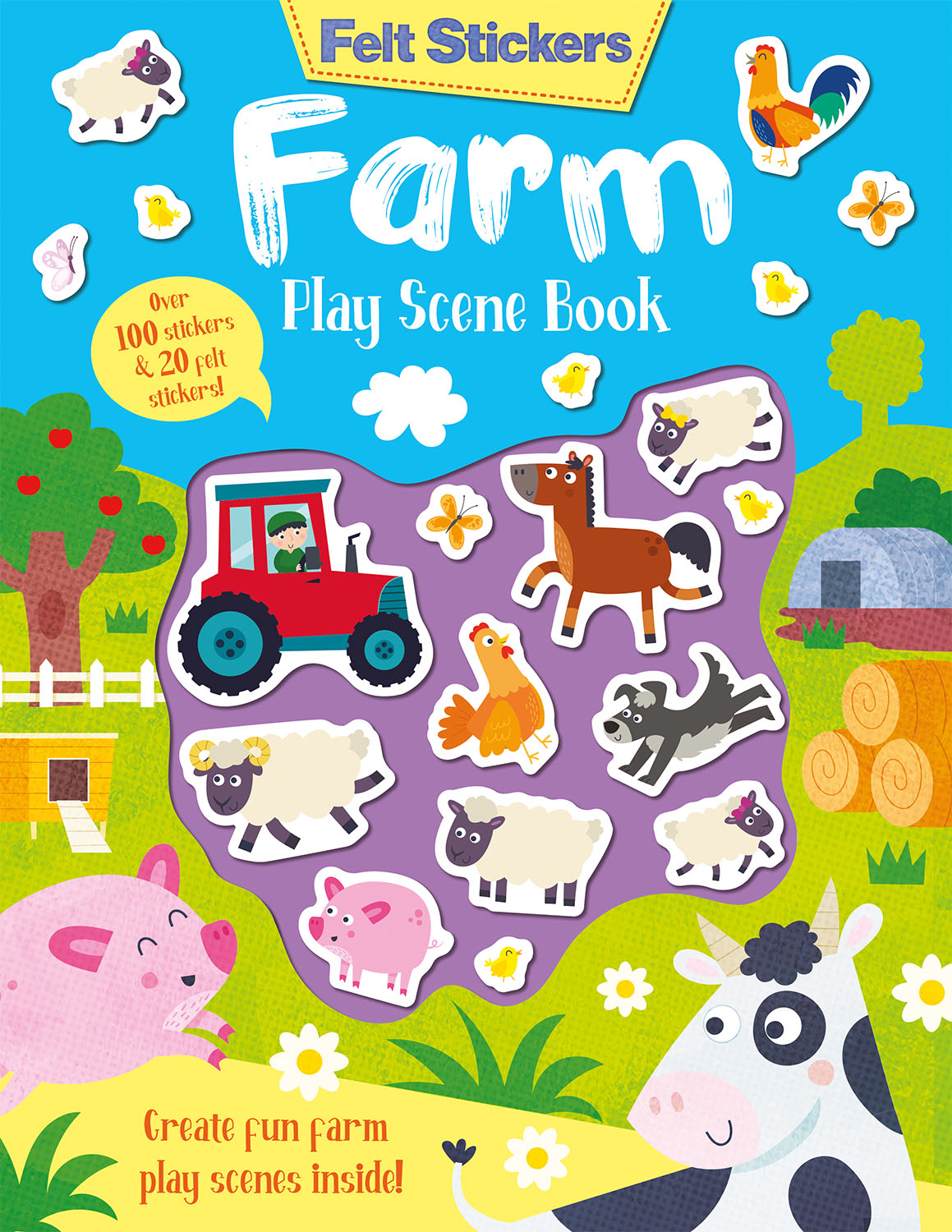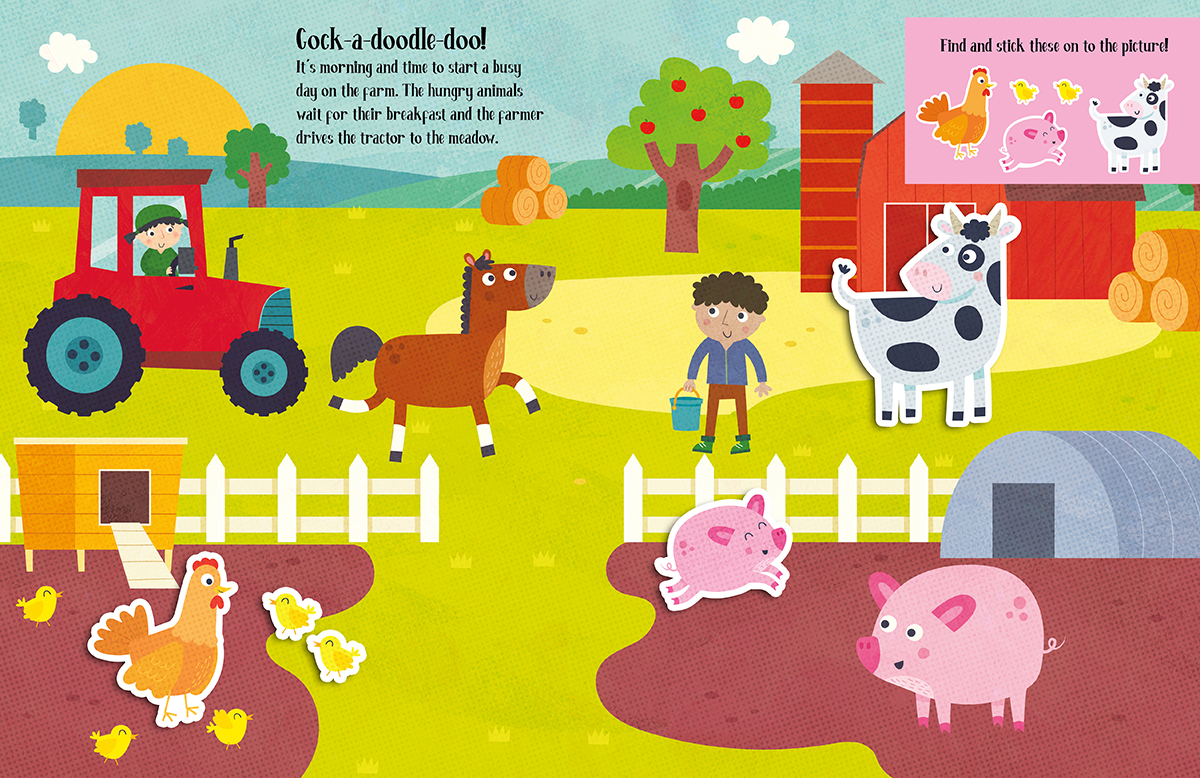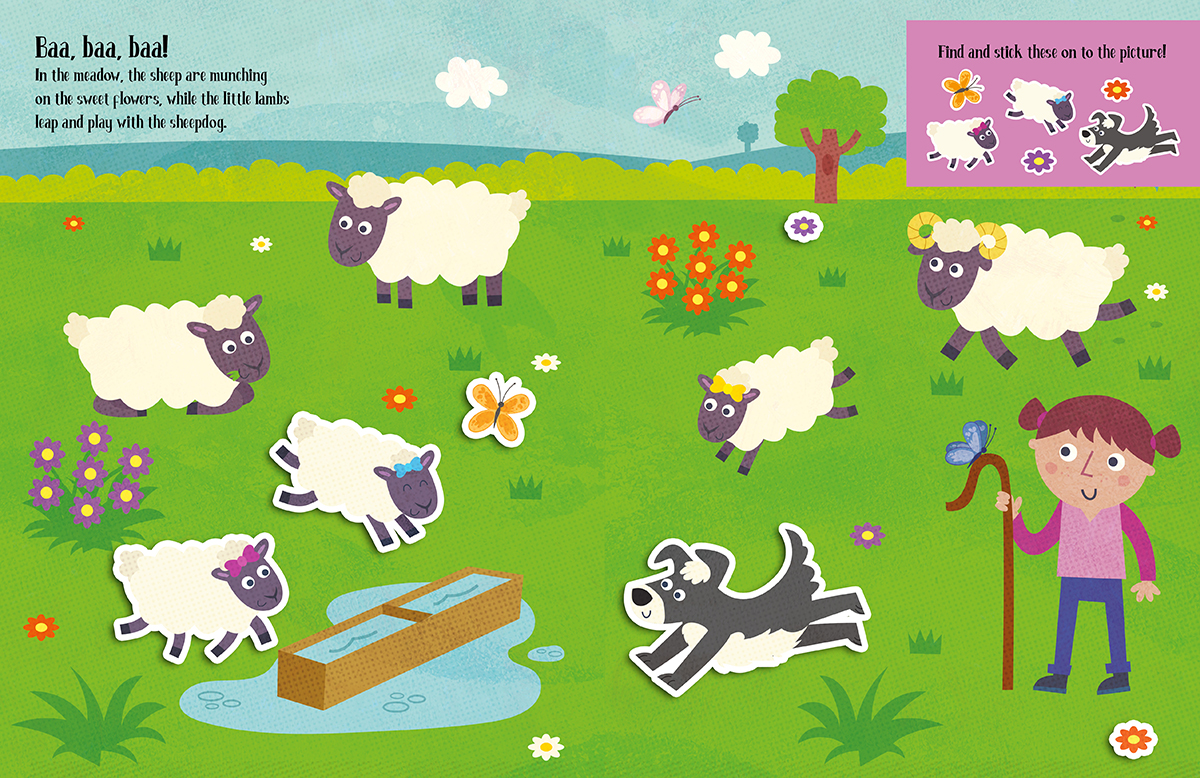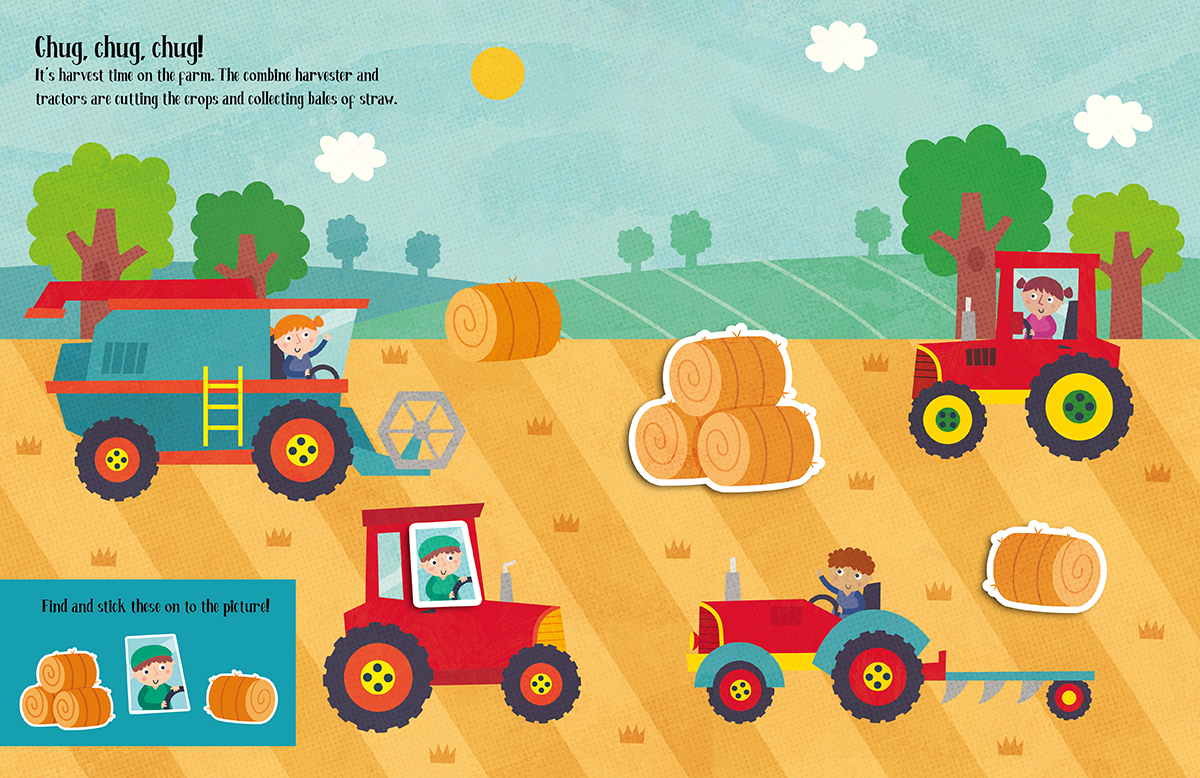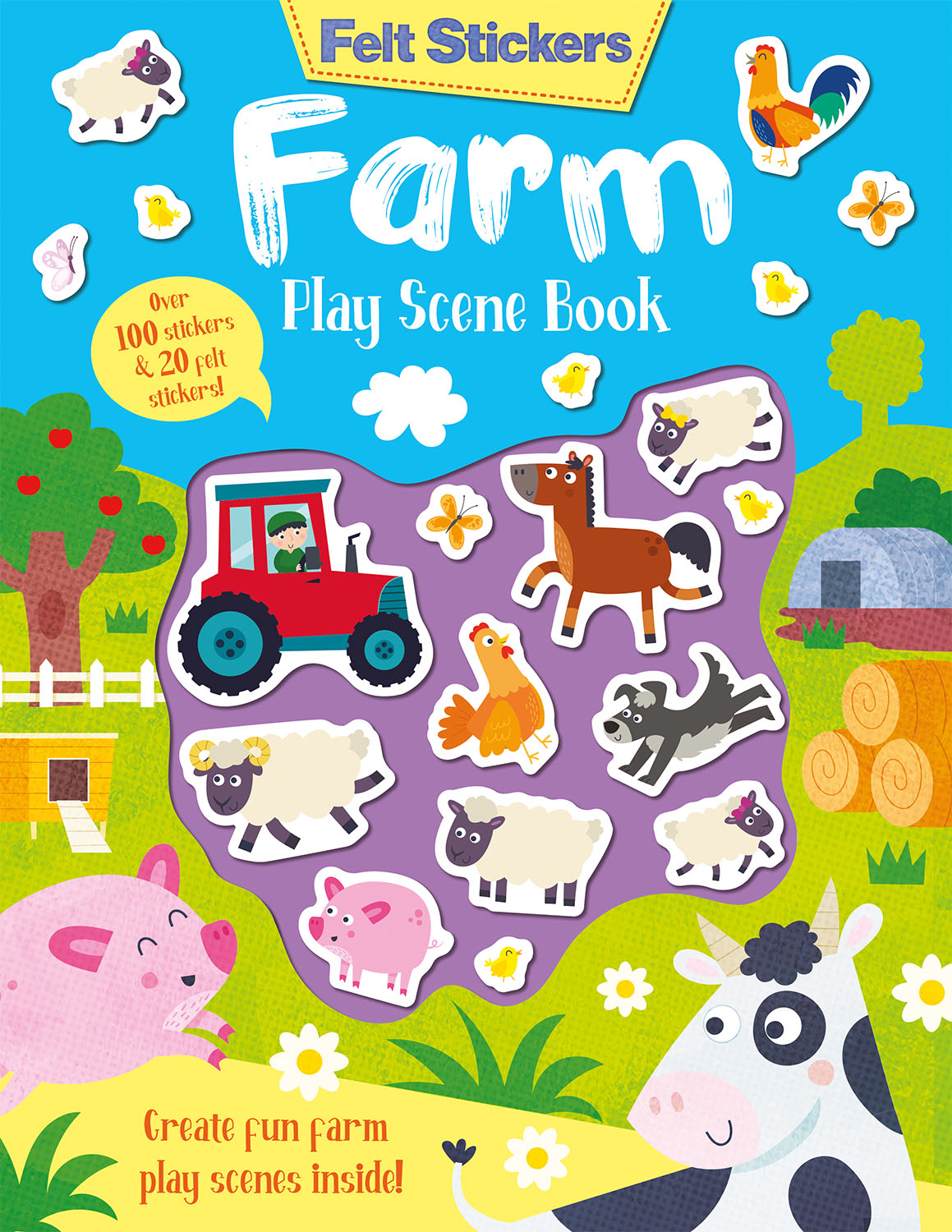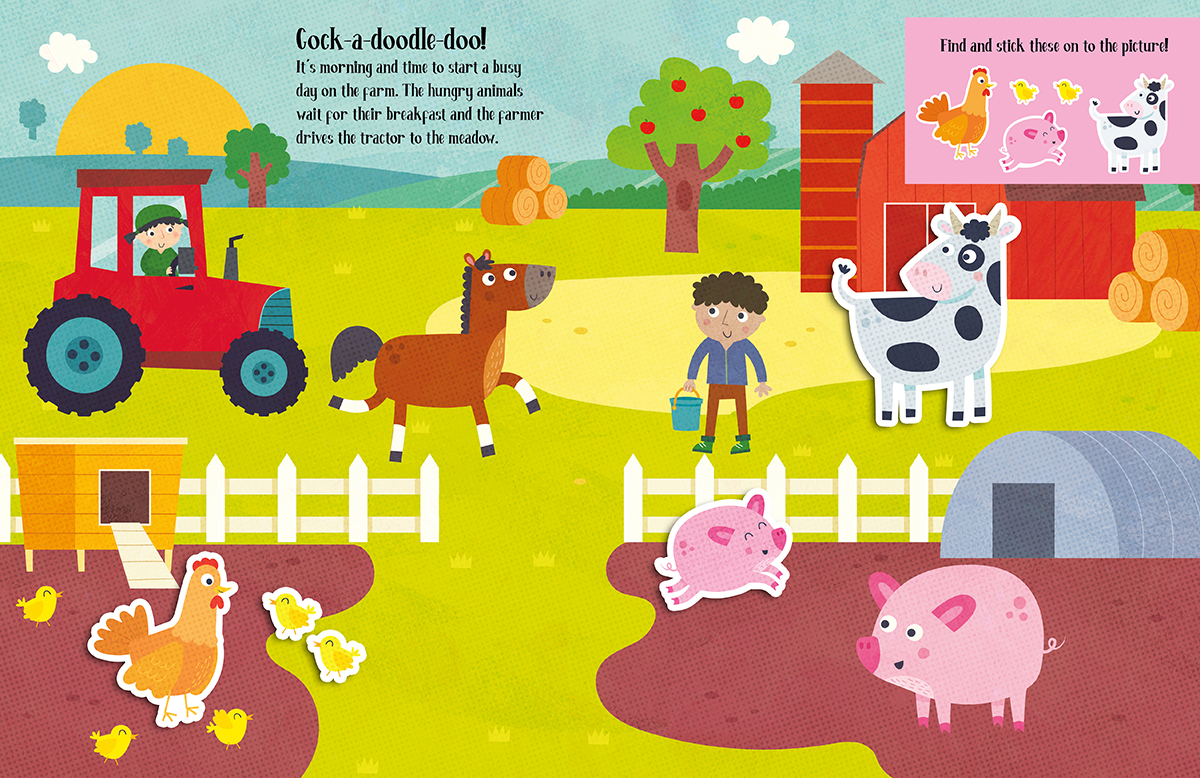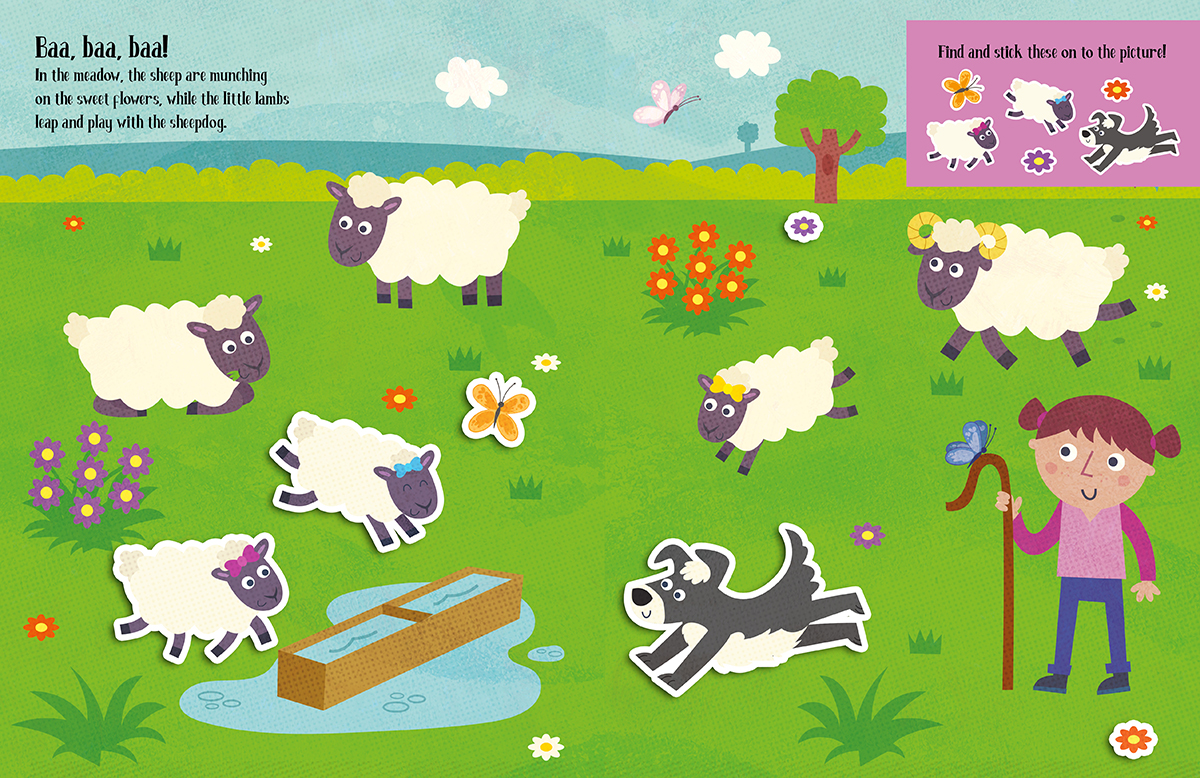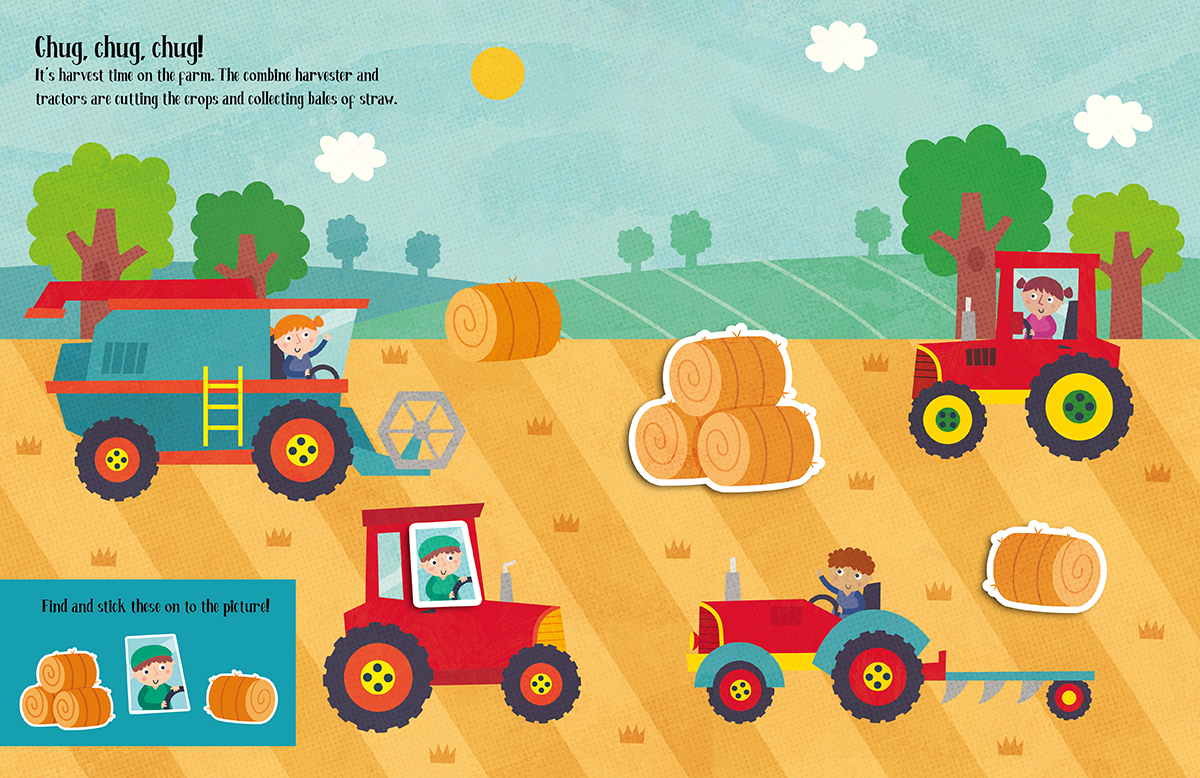 Felt Stickers Farm Play Scene Book
Illustrator:

Gareth Williams

Author:

Kit Elliot
ISBN:

978-1-78958-528-5

Published:

01-Feb-2021
Create fun farm pictures with over 100 stickers and have sticker fun with the 20 felt stickers that you can use to decorate your stuff.
Get ready for felt sticker fun on the farm! This innovative book includes 20 farm character felt stickers that you can use anywhere you like. Plus, there are over 100 colourful stickers to find, choose and position on the 12 farm-themed play scenes. With tractors, cows, farmers, sheep, combine harvesters, horses and more, creating farm pictures has never been so much fun!
Buy online
Unique Selling Points
Novelty sticker activity series with felt stickers, colour stickers and play scenes.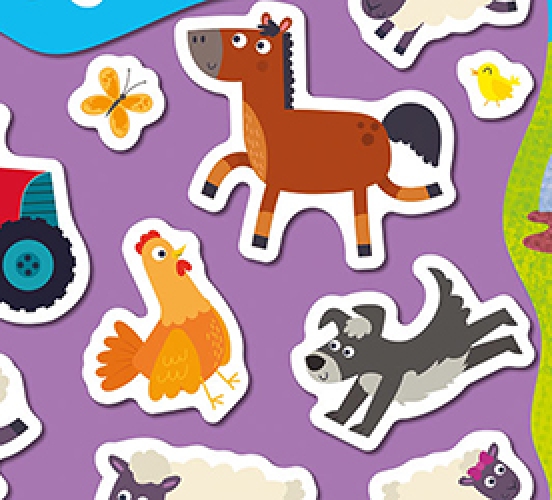 Includes 20 innovative novelty felt stickers not seen before in an activity series.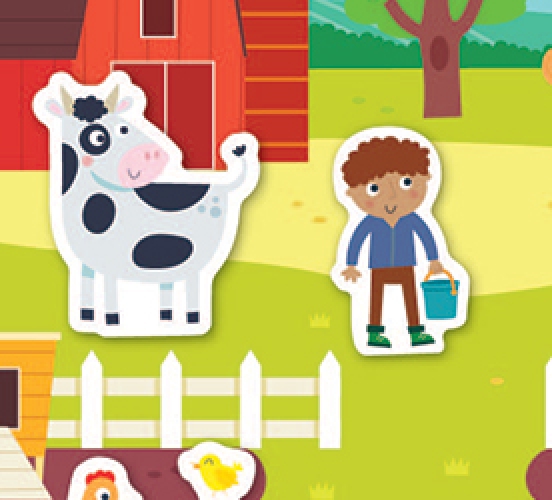 Author: Kit Elliot
Kit Elliot began writing children's books as a child and after studying English at university, Kit enjoys developing new book ideas and working with illustrators to create fun and engaging activity books for children.
Illustrator: Gareth Williams
At an early age, Gareth loved to draw. Gareth studied Illustration at Swansea Metropolitan. His work has a strong illustrative influence, with lots of textures and layers to create a hand drawn style. He frequently visits art exhibitions and finds himself wandering around the galleries with his sketchbook then getting back to his computer, putting his play-list on shuffle, opening up his sketchbook and exploring new techniques and ideas.