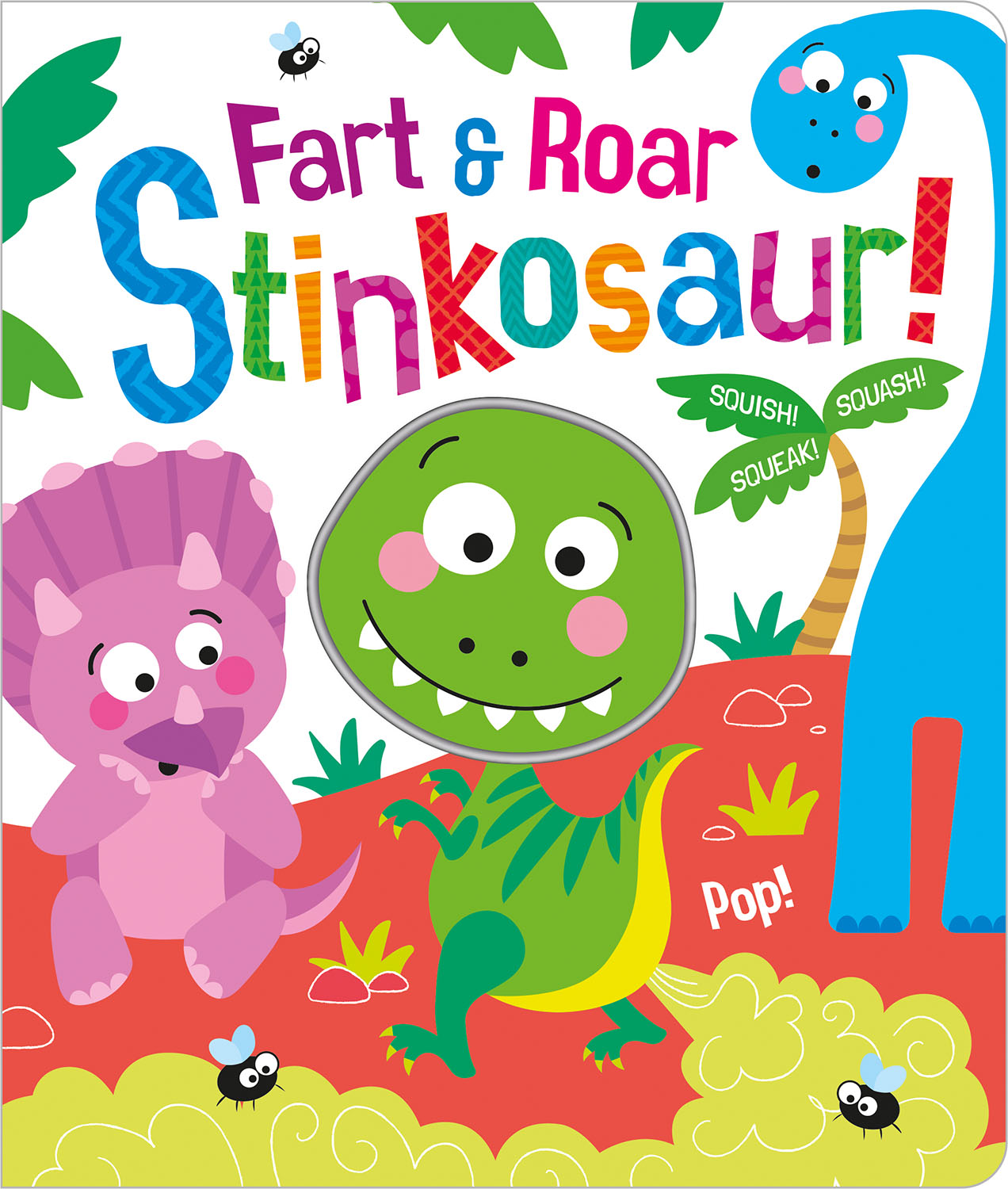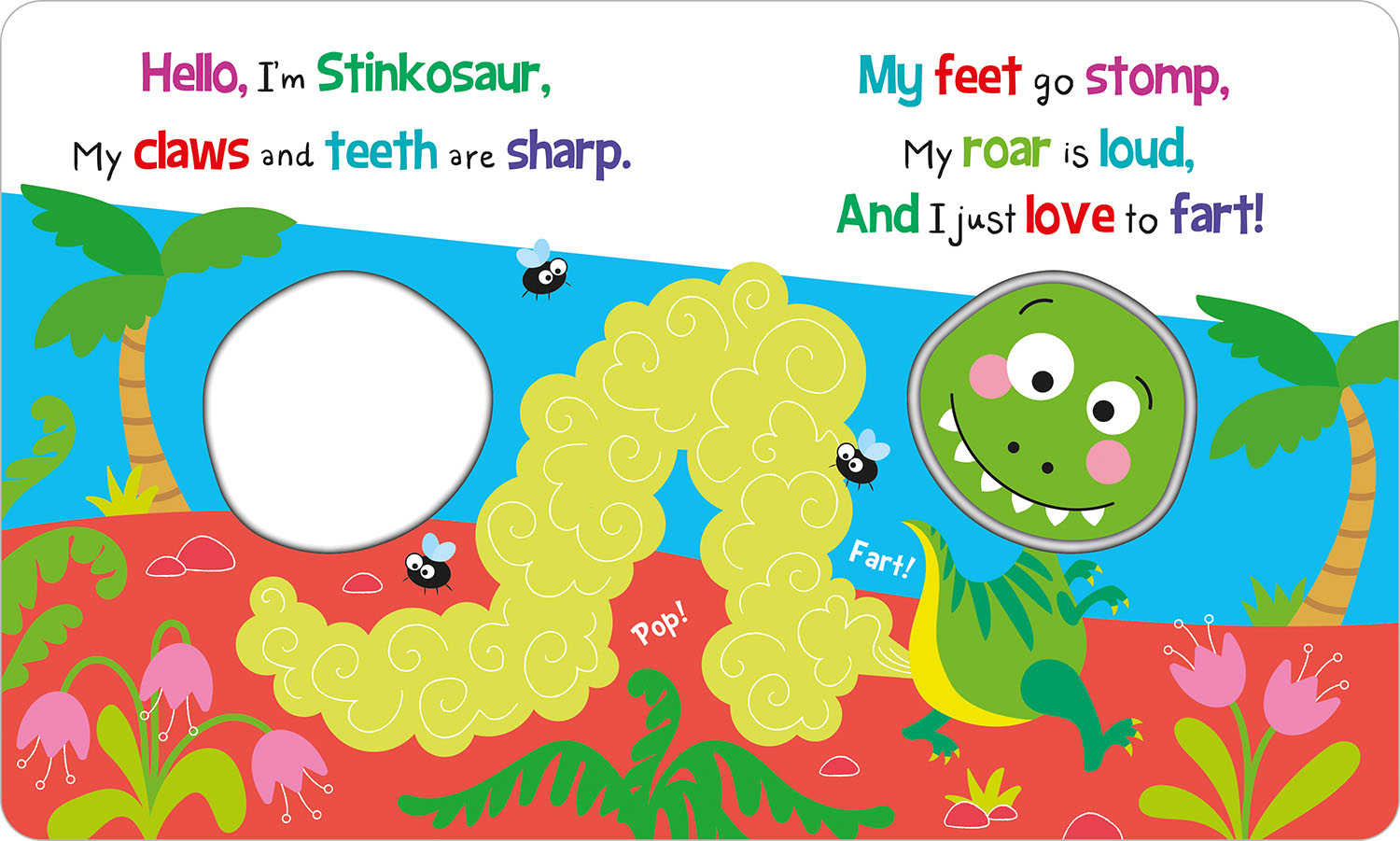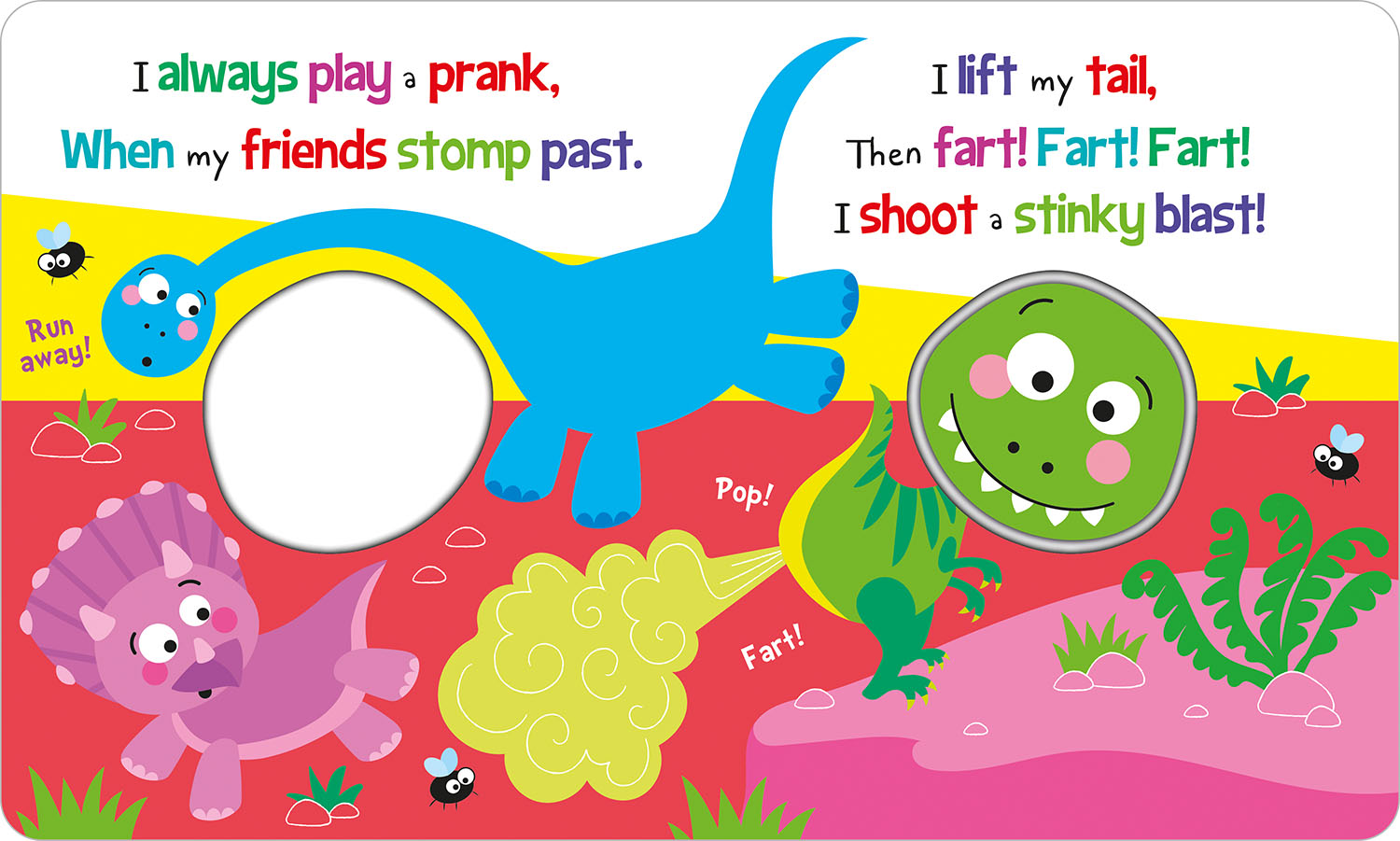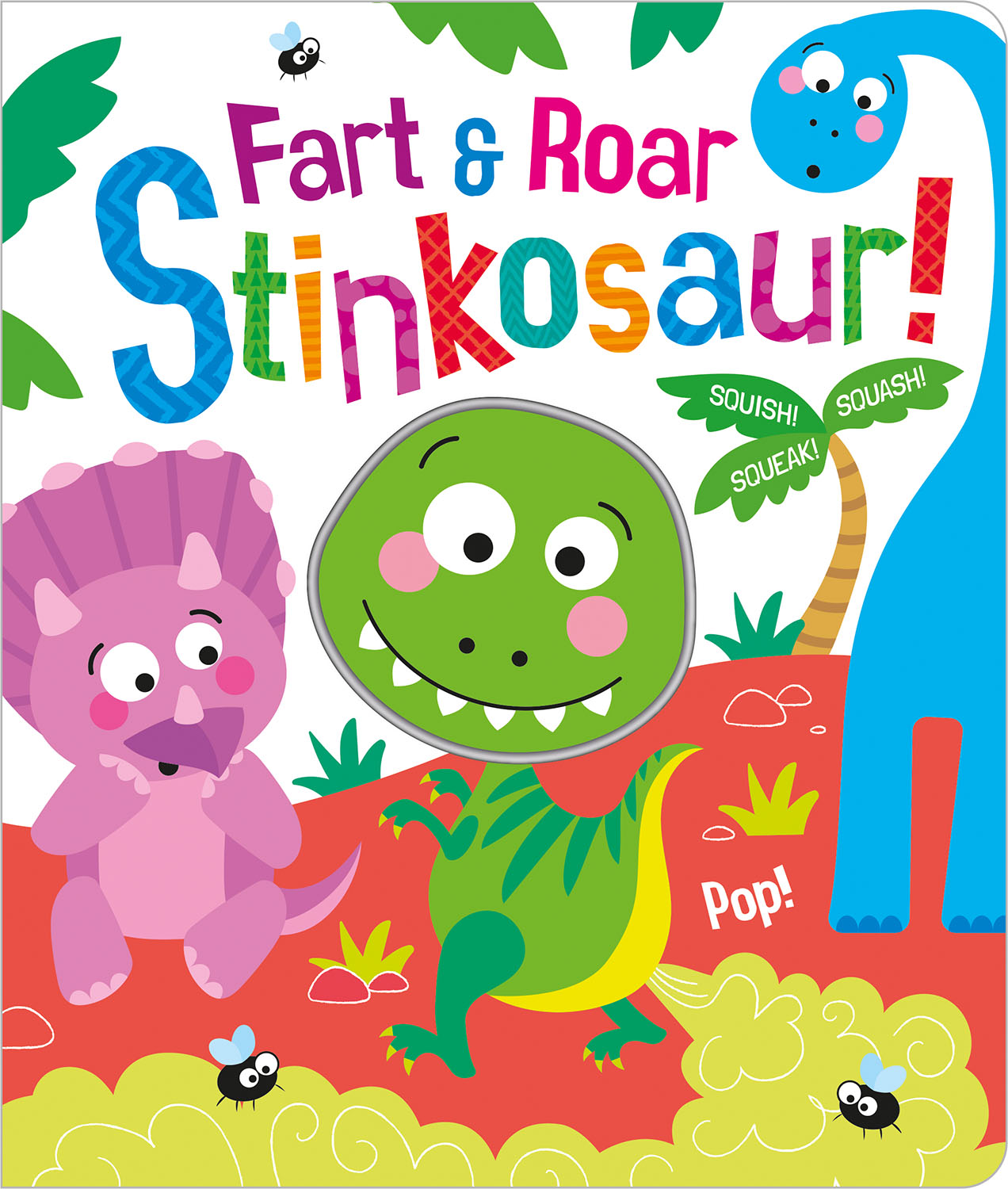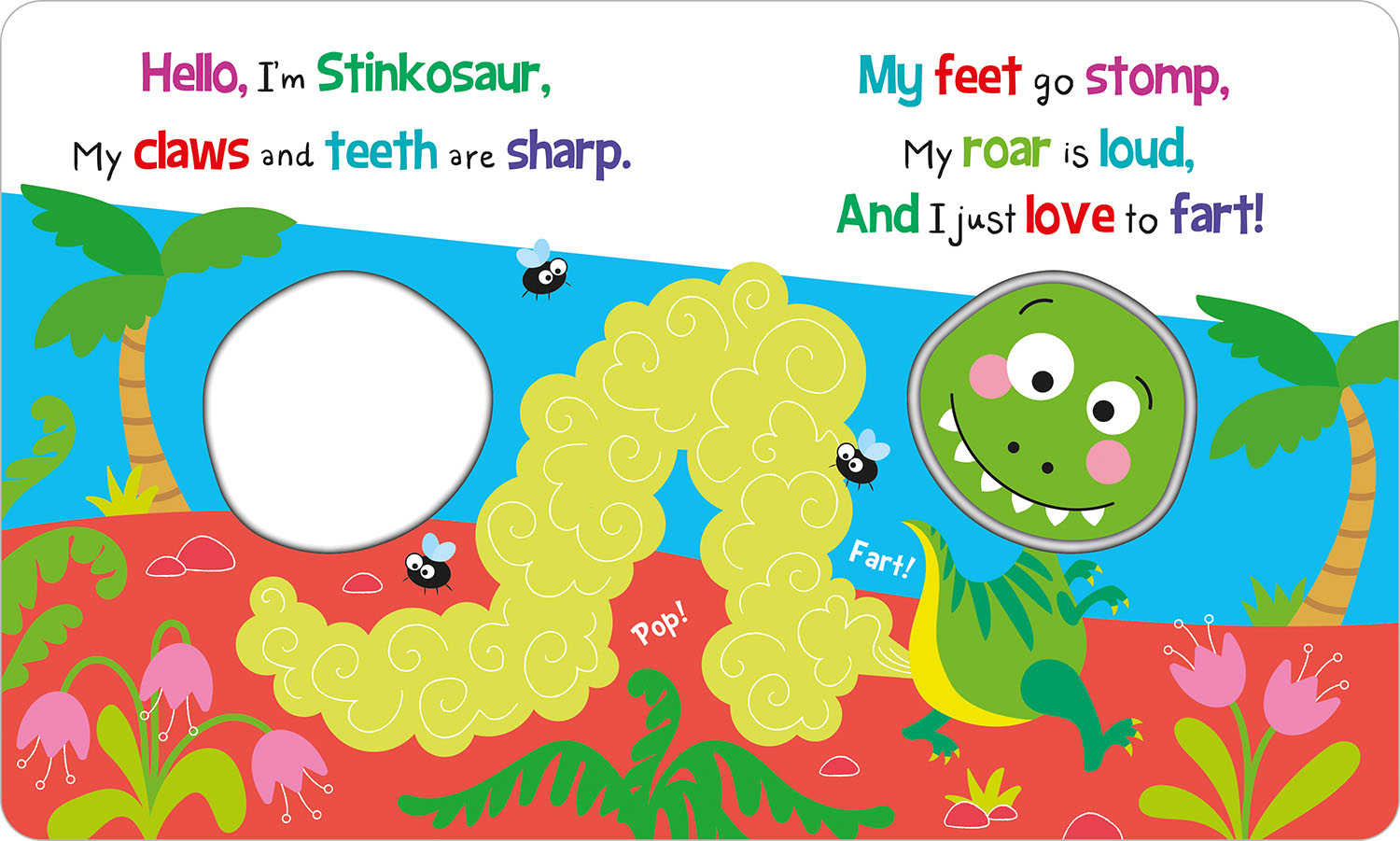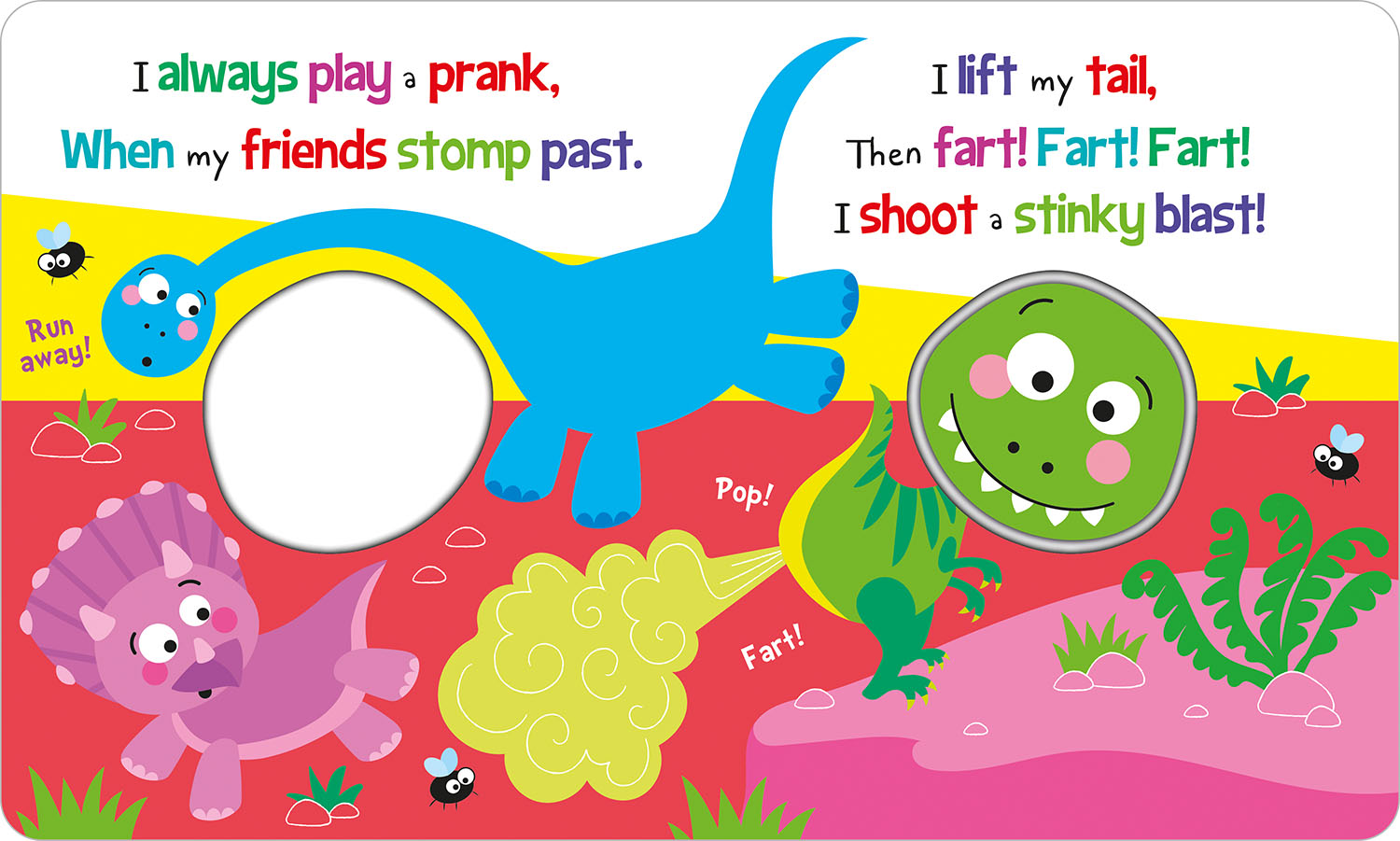 Fart & Roar Stinkosaur!
Illustrator:

Carrie Hennon

Author:

Bobbie Brooks
ISBN:

978-1-80105-131-6

Published:

01-Jan-2022
Age:

3 to 5

Price:

$10.99
A funny rhyming storybook full of farting squeaky, squashy fun!
Designed to appeal to inquisitive young fingers, squish and squeak the dinosaur as you read the funny rhyming story about a dinosaur called Stinkosaur who just loves to fart! With a novelty dinosaur character made from squishable silicone material with a squeaker hidden inside, you can squeak, squish and smile as you read!
Perfect for interactive play, for shared reading or for reading alone, these squeaky, touchable board books are full of squeaky fun!
Buy online
Unique Selling Points
Novelty board books with a silicone character that squeaks when pressed.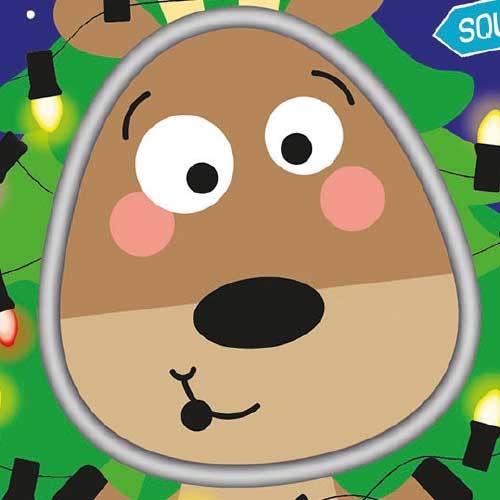 Featuring a squeaky silicone character secured to the last page of the book.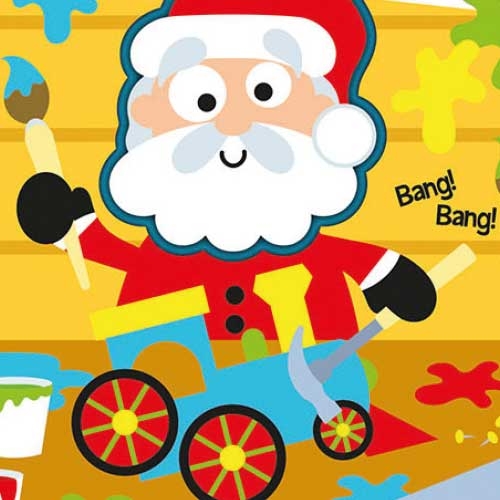 Author: Bobbie Brooks
Bobbie is a children's book author and editor from London, who writes fun and interactive books for children of all ages. Bobbie loves writing books that explain how things work or books that are packed full of interesting facts.
Illustrator: Carrie Hennon
Since graduating from art school, Carrie has worked as a graphic designer, illustrator and art editor for the past 18 years. Carrie is passionate about children's book illustration and is continually inspired by her daily contact with the artists whom she commissions. She has also written her own books for the very young.