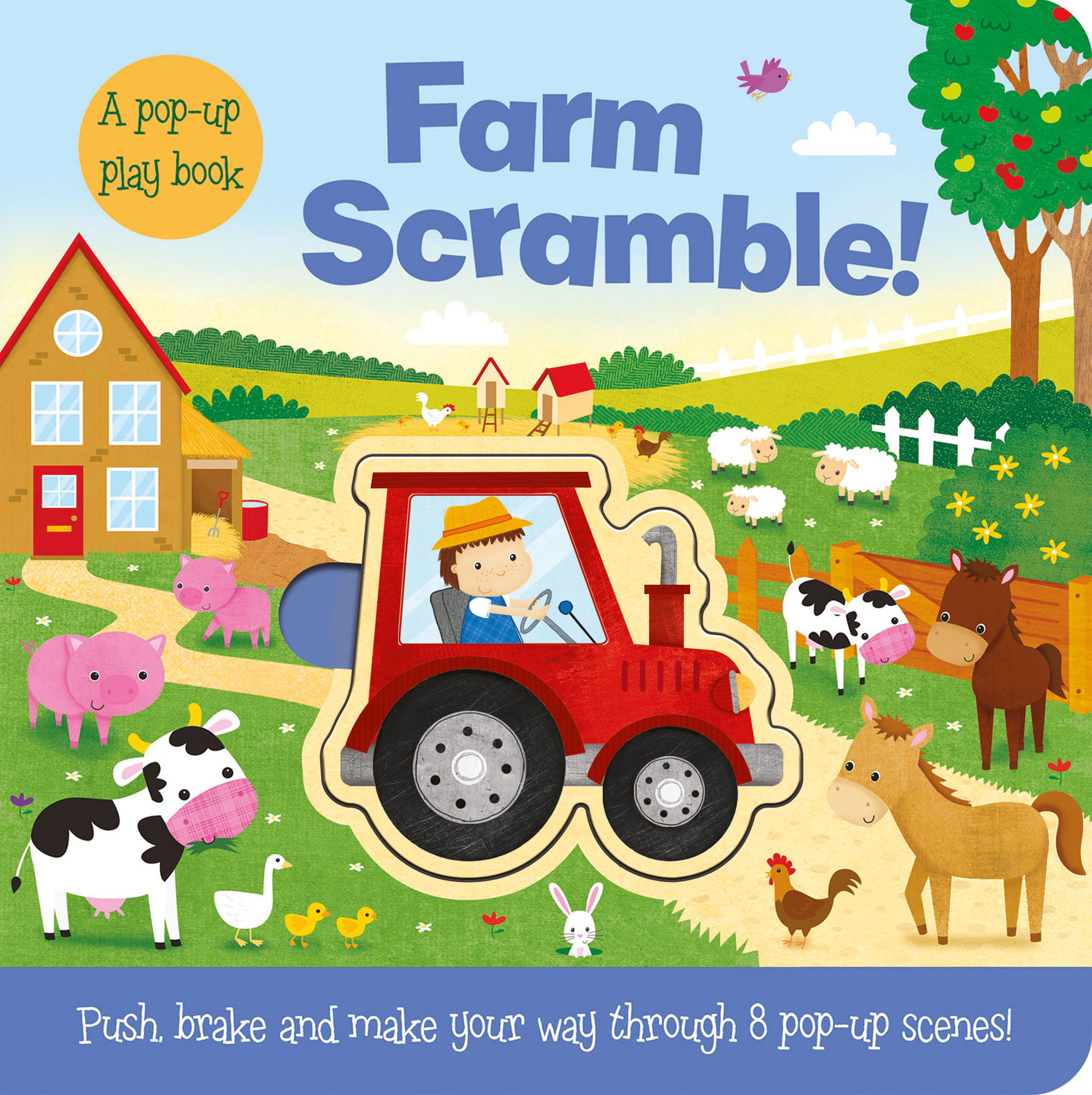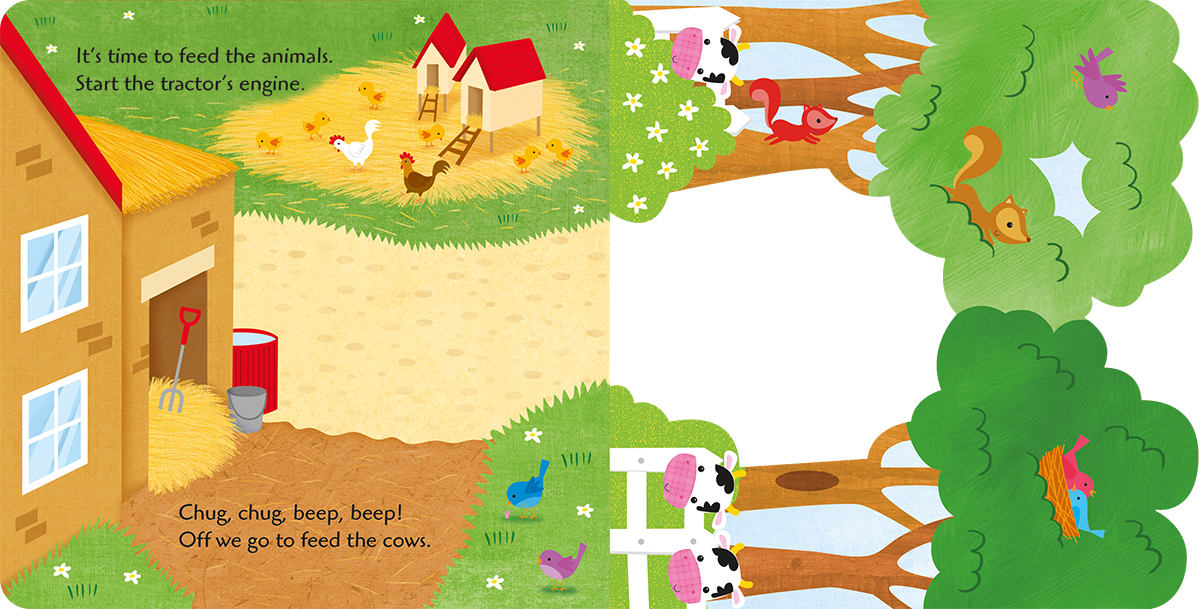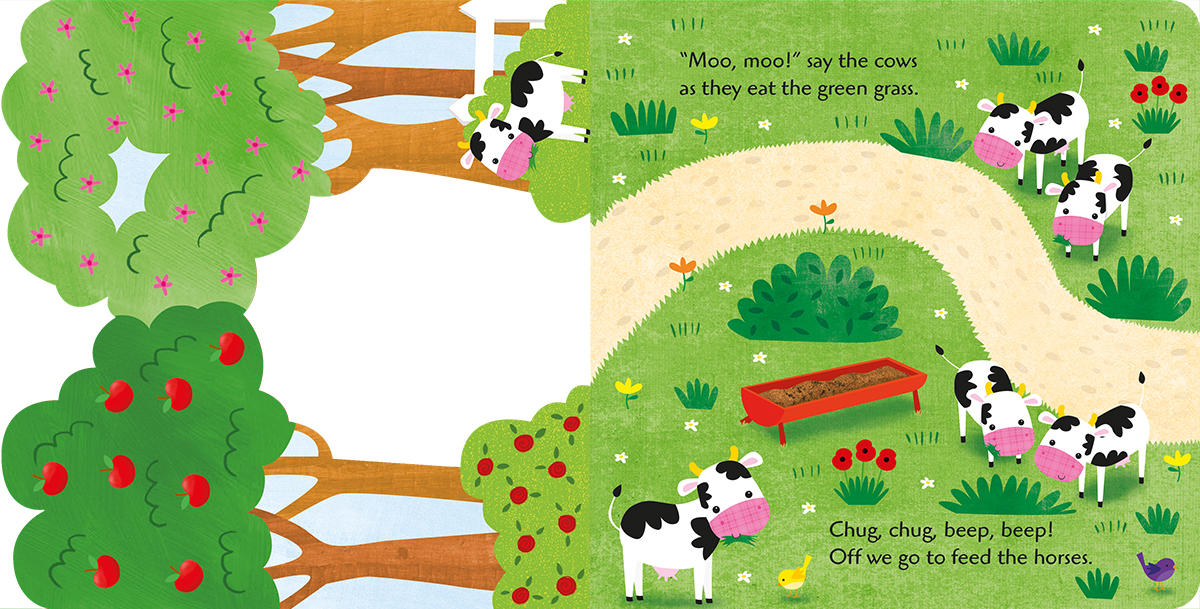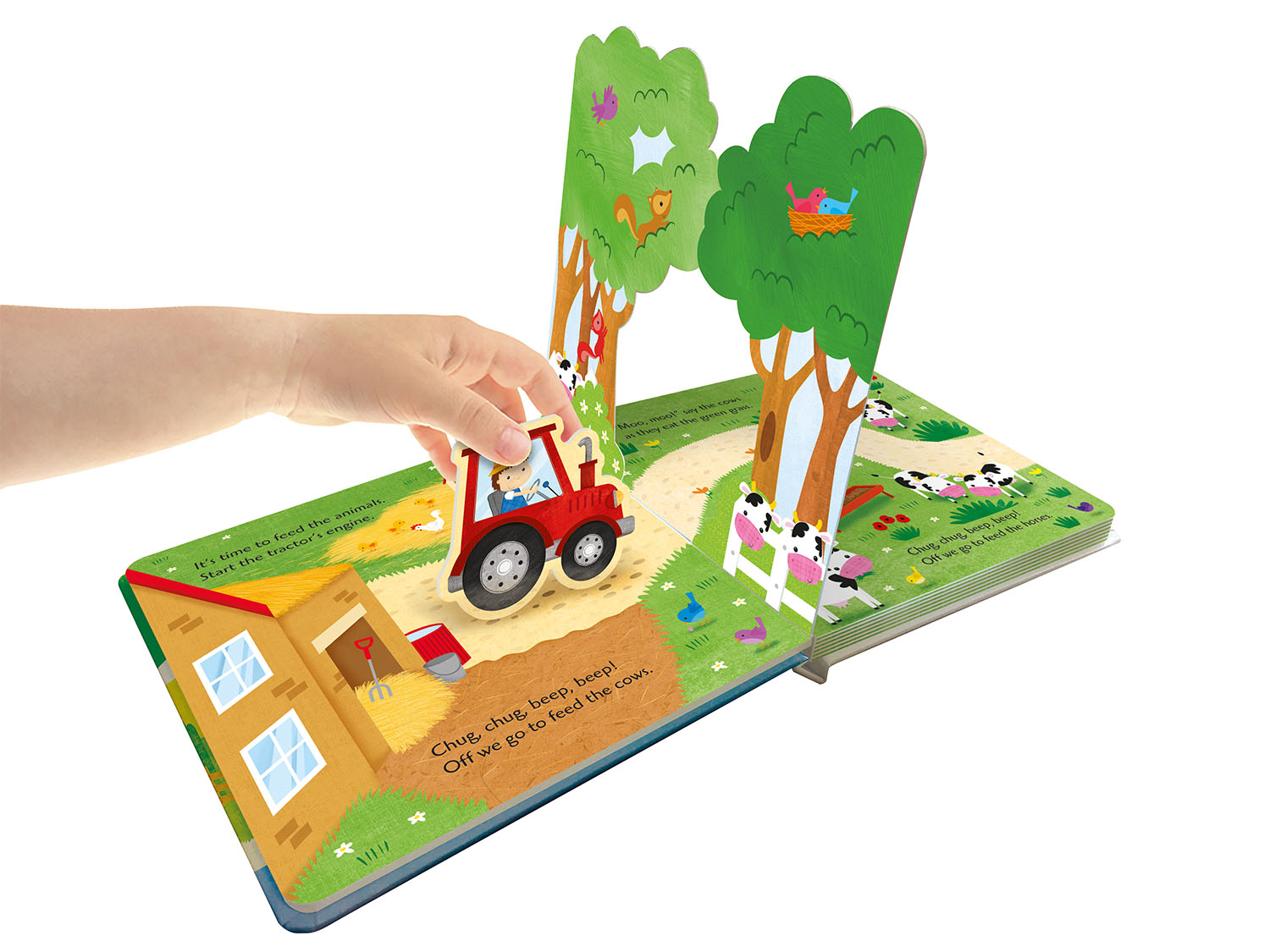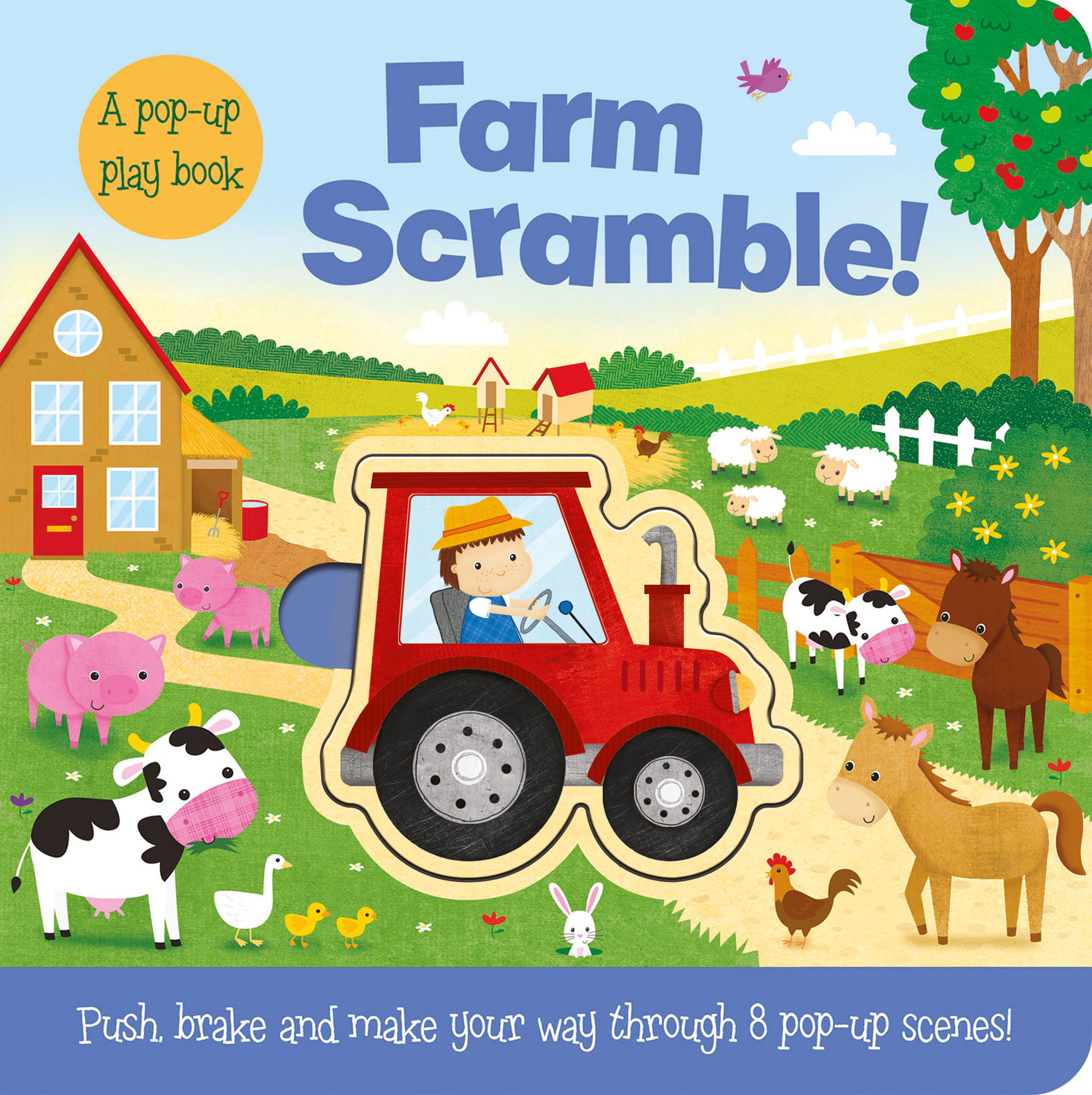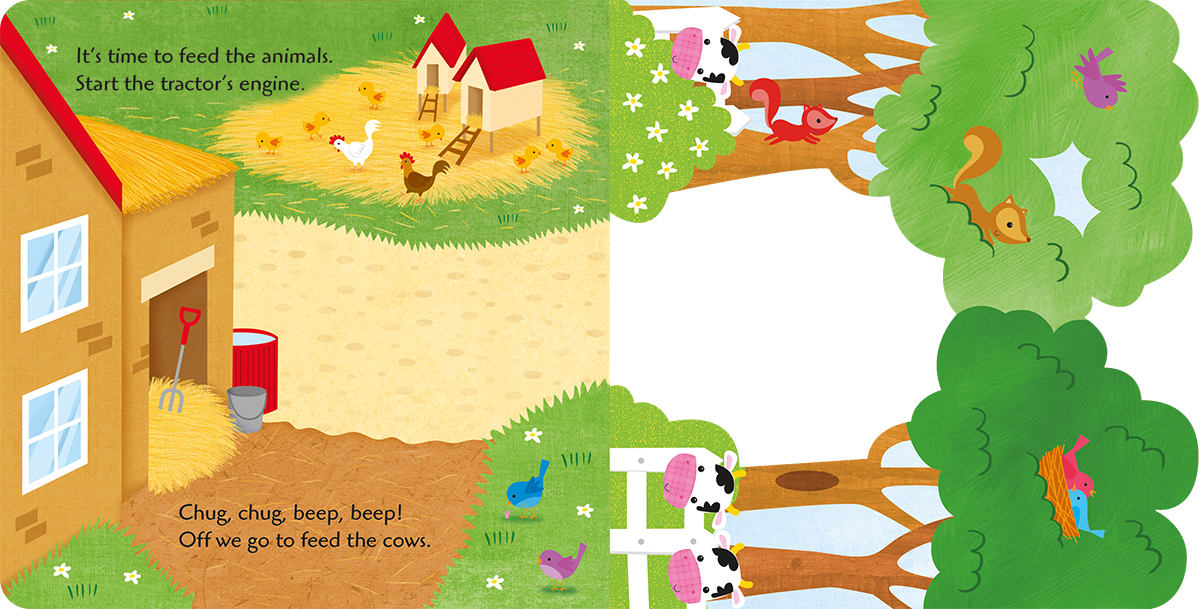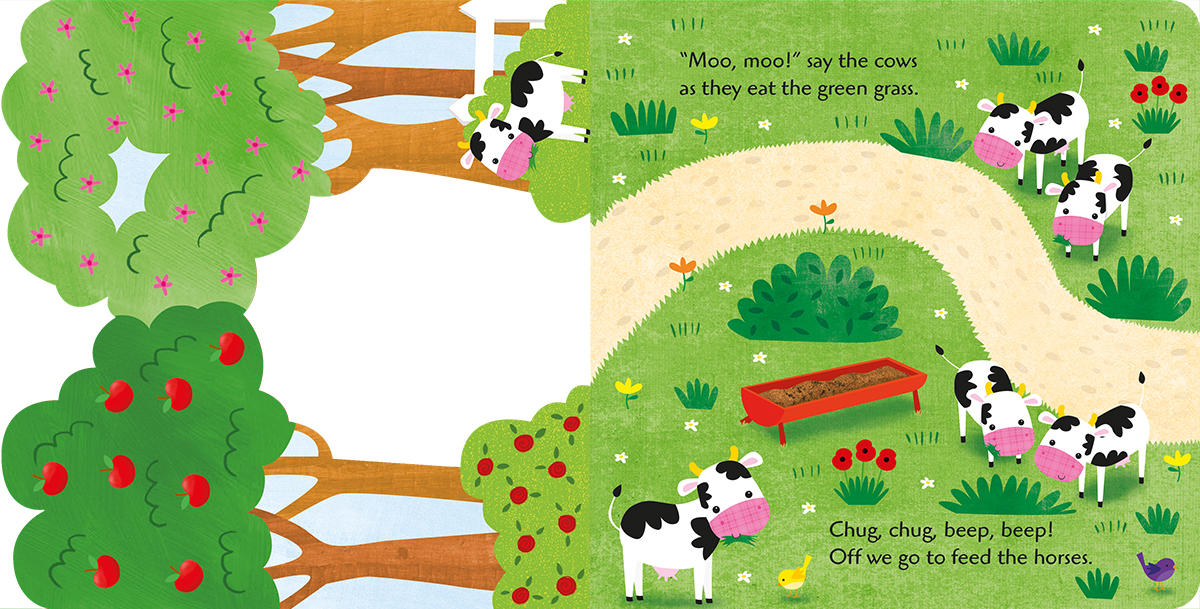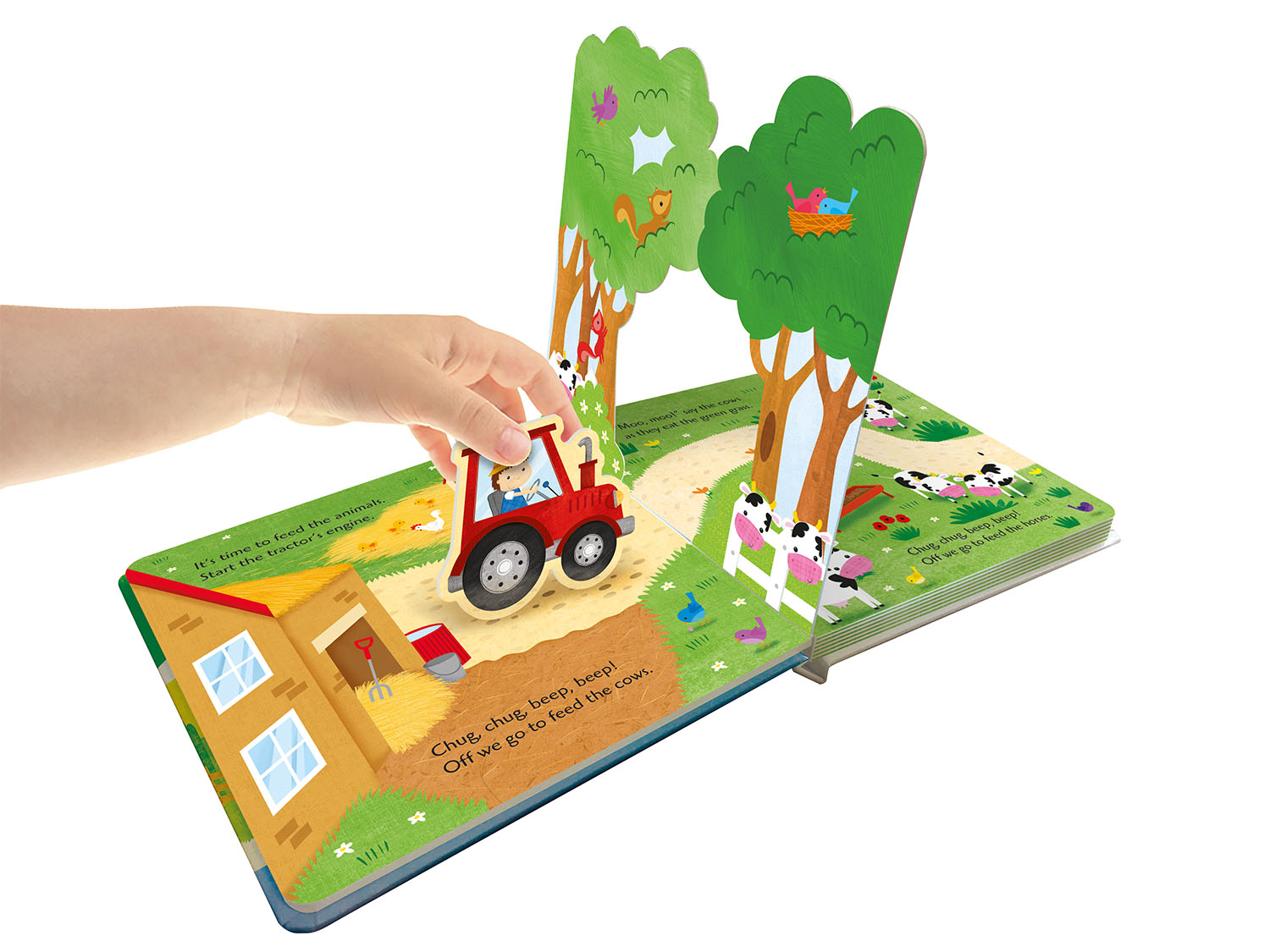 Farm Scramble!
Illustrator:

Lindsey Sagar

Author:

Jenny Copper
ISBN:

978-1-78958-068-6

Published:

01-Jan-2020
Join the farmer for a busy day on the farm and spot favourite animals along the way!
Push and play your way through the story in this fun, interactive board book. Push out the tractor play piece on the front cover and follow the road through the eight pop-up scenes where you'll meet lots of friendly farm animals.
'Push and Play' is an innovative board book that allows children to interact with the characters and to use their imagination to explore the story and pictures on each page.
Buy online
Unique Selling Points
Die-cut pages act as a gateway from one scene to the next.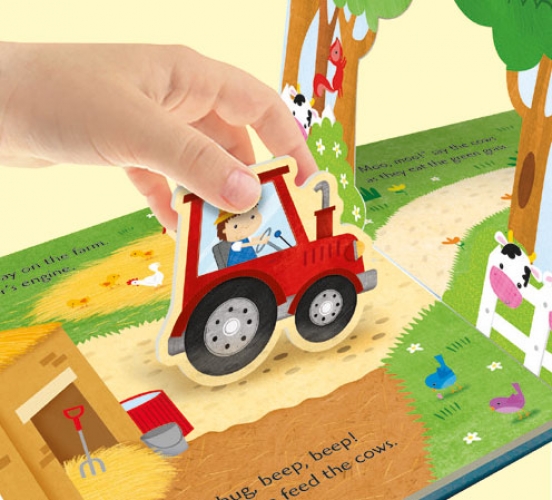 Play piece allows child to interact with the story.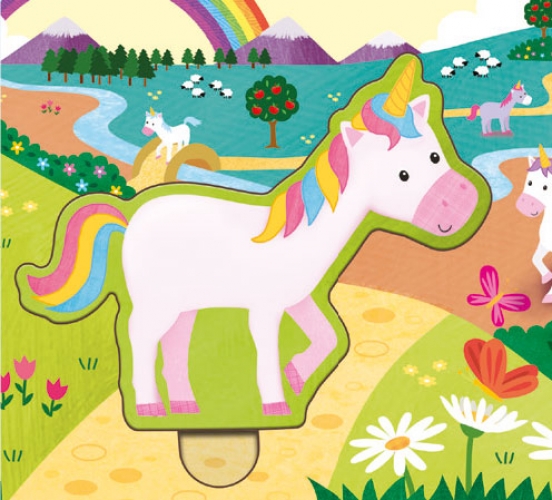 Author: Jenny Copper
Jenny Copper is a children's book editor and author who has been creating stories ever since she could read and write. Jenny lives in the Suffolk countryside with her two very spotty Dalmatians. Jenny's favourite authors are Terry Pratchett, Roald Dahl and Jane Austen.
Illustrator: Lindsey Sagar
Lindsey knew she wanted to be a designer from an early age. Her favourite playthings were pencils and paints, and her first gallery was the fridge door. Her love for art and design led her to graduate with a first class honours degree in Graphic Design. Lindsey has now embarked on a big adventure and packed her books, pens and laptop to travel and create art around the world.