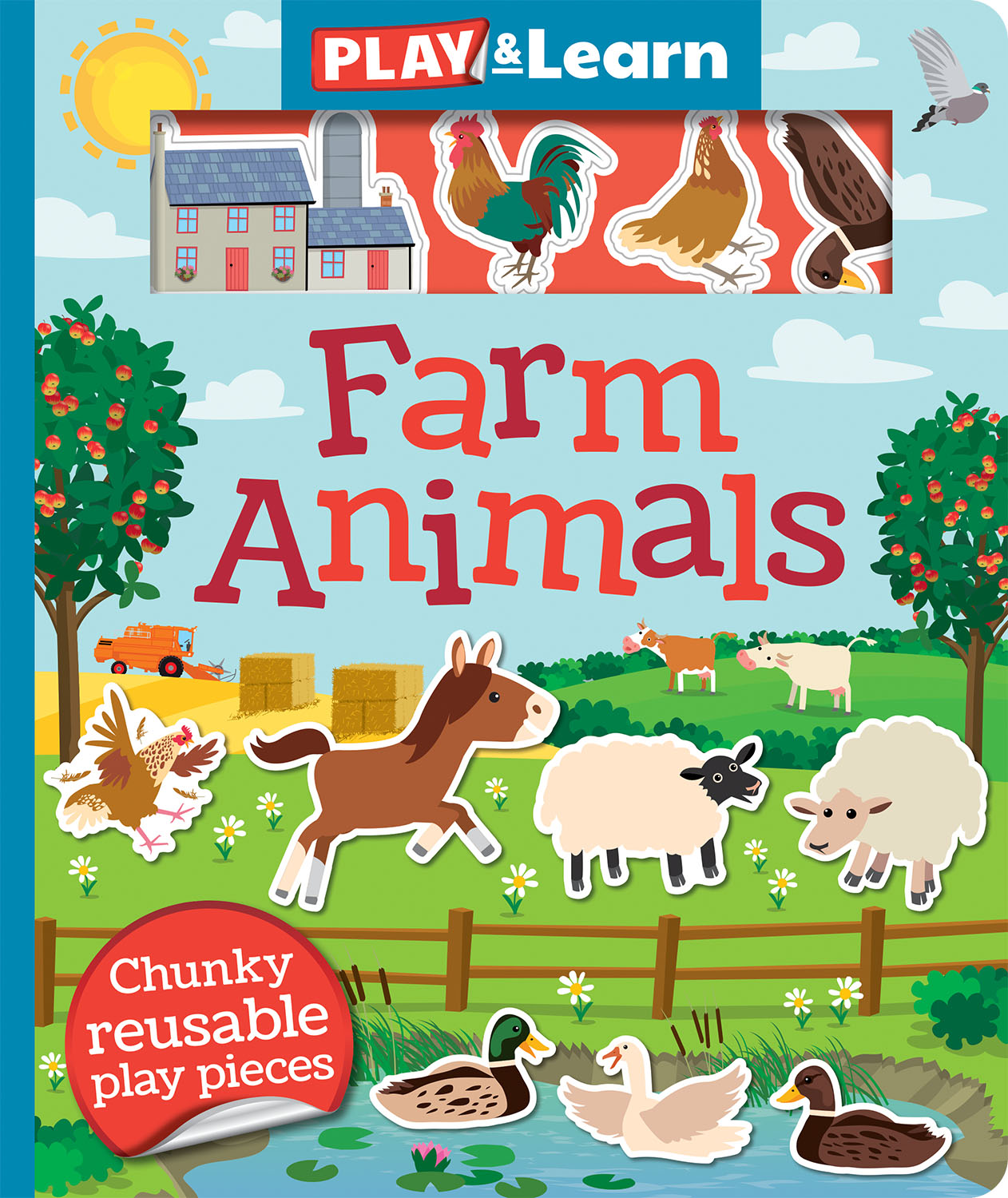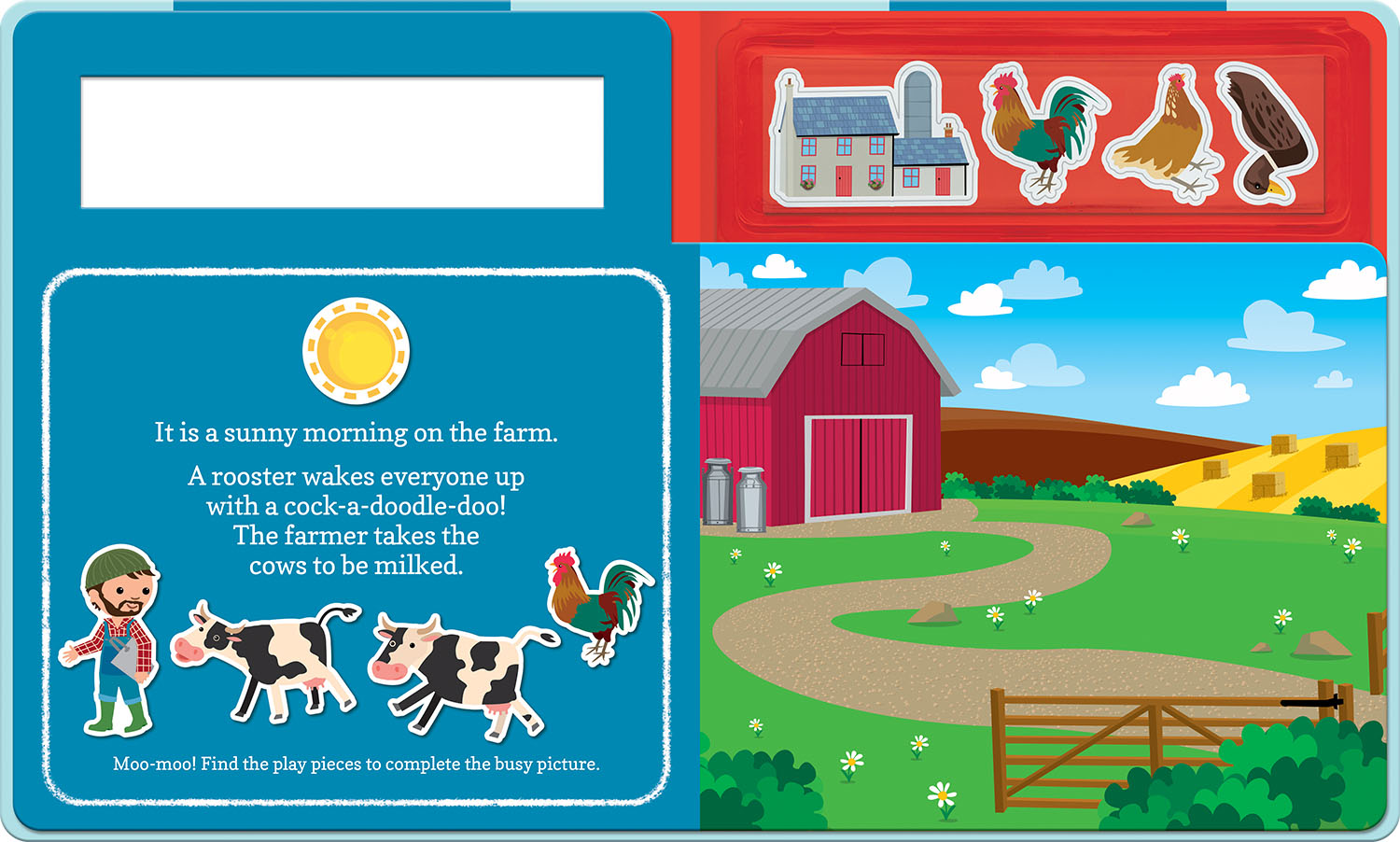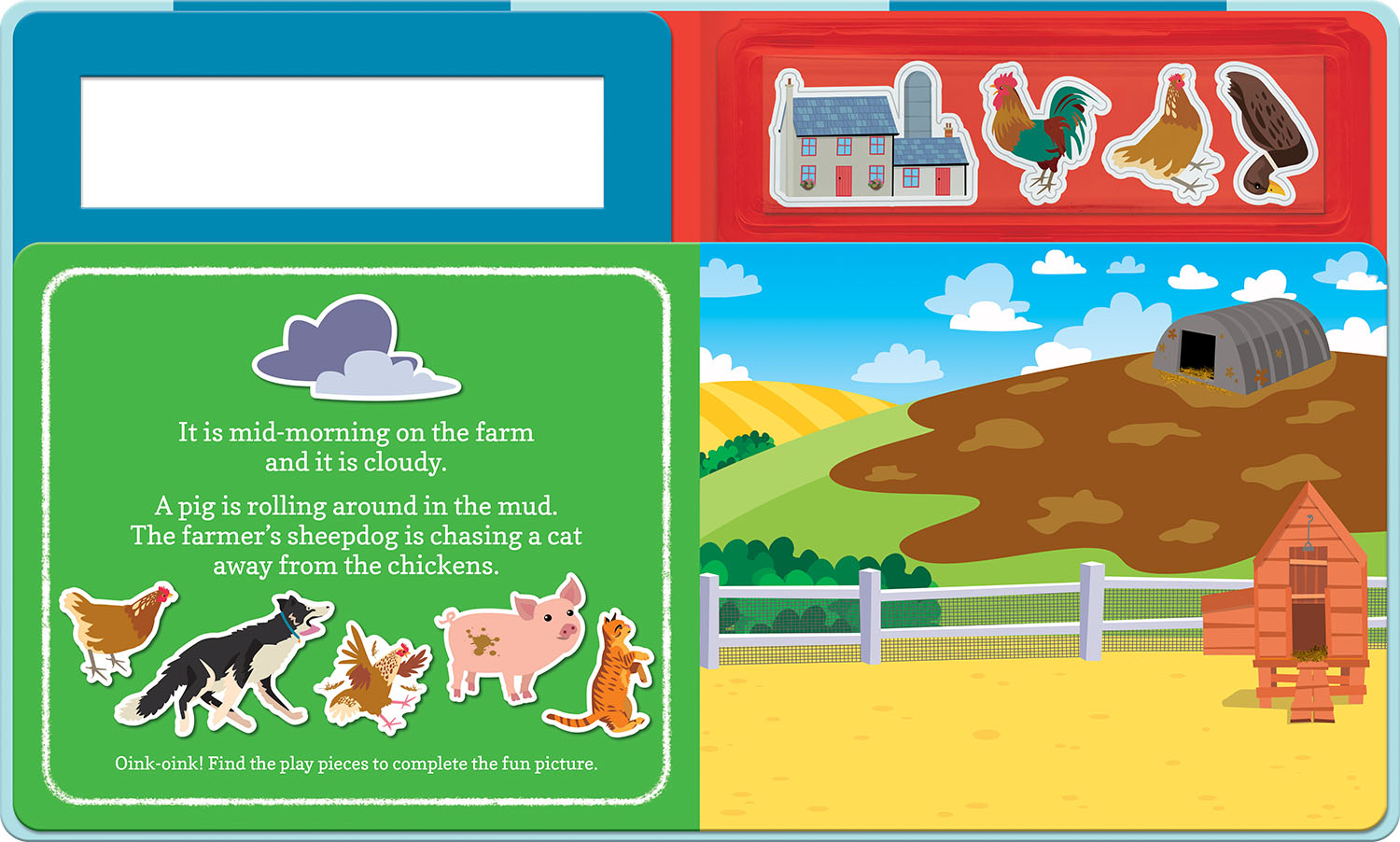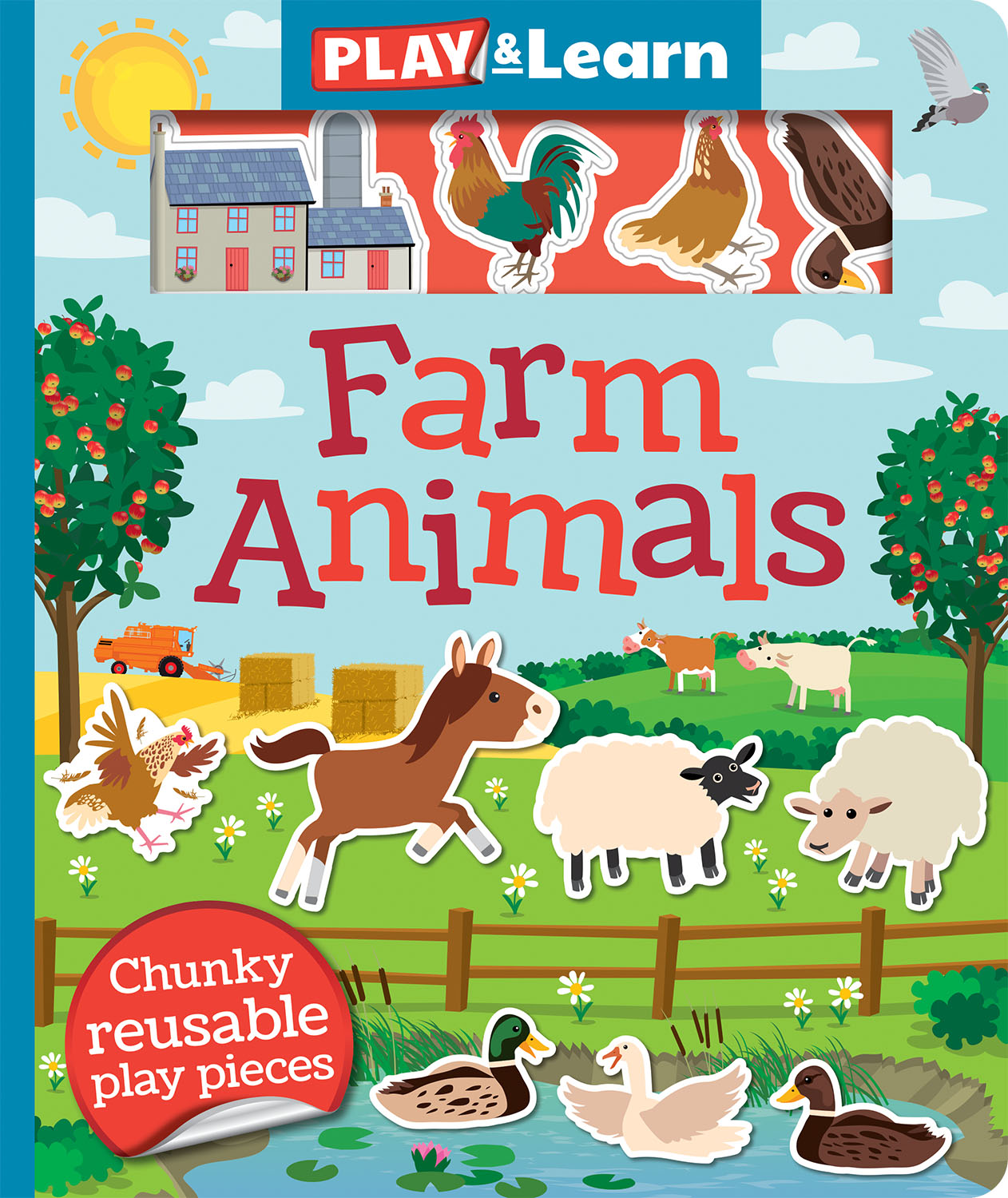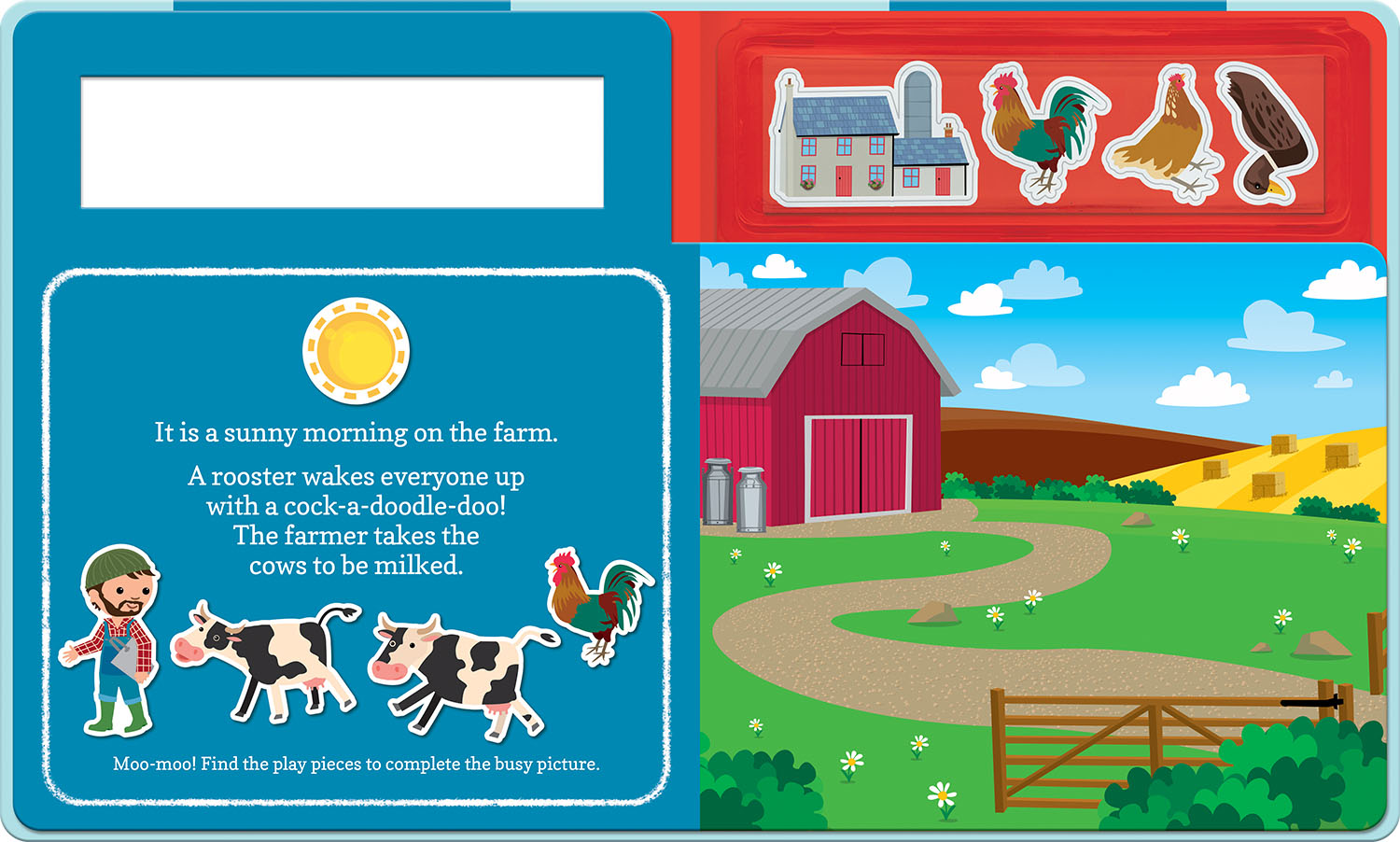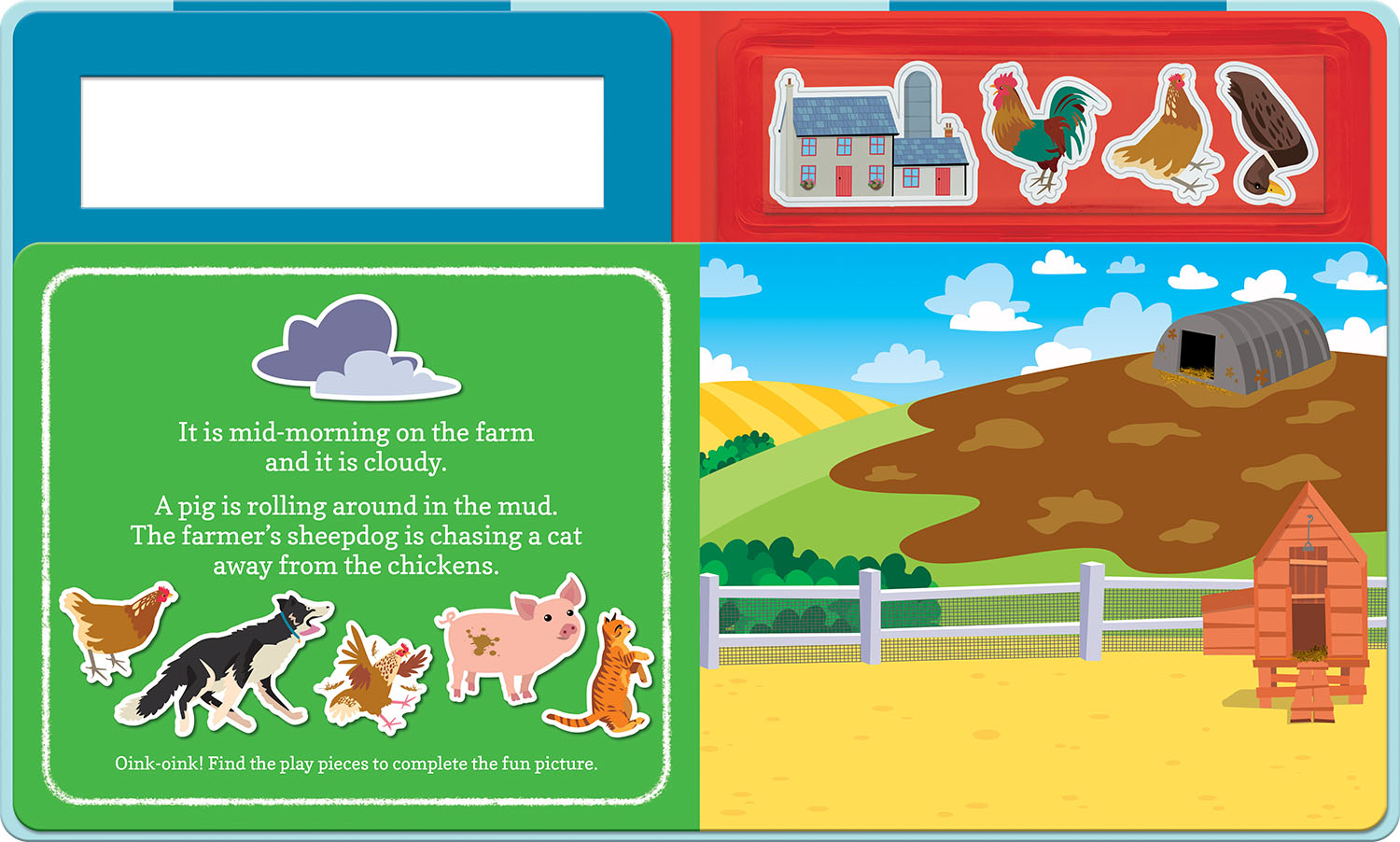 Farm Animals
Illustrator:

Dan Crisp

Author:

Oakley Graham
ISBN:

978-1-78958-921-4

Published:

01-Oct-2021
Use the chunky, reusable play pieces to complete each farm animal scene for interactive, reusable fun!
Children will love to complete every scene as they match the play pieces to the simple story. The reusable play pieces, including sheep, cows, chickens, and more, cling securely to the pages and can be used time and time again. When play is over, place the play pieces back inside the secure compartment, ready for next time.
Farm Animals is ideal for children age 3 and up.
Buy online
Unique Selling Points
Reusable play pieces can be used again and again.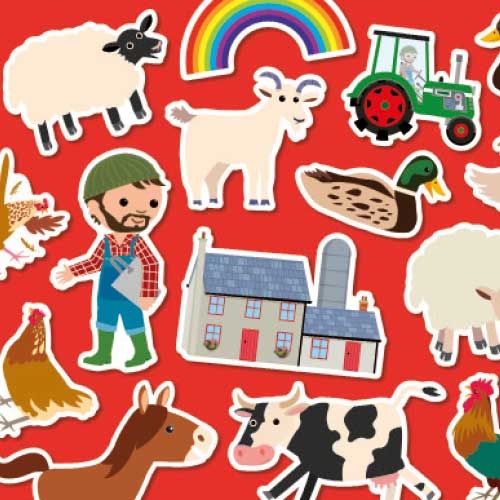 Secure compartment to keep pieces tidy between use.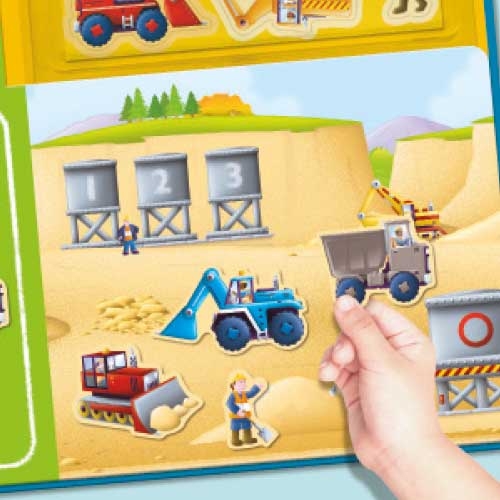 Author: Oakley Graham
After studying for BA (Hons) and MA degrees in English and American literature, Oakley Graham has been writing children's books ever since. He has penned over 200 children's books and has produced work for Penguin, Disney, School Specialty, Scholastic, Barnes & Noble, The Hayward Art Gallery London, Washington Corcoran Gallery of Art and Imagine That, to name but a few.
Illustrator: Dan Crisp
Dan Crisp lives in West Yorkshire, UK, with his wife Isabel and their children, Tom, Matilda and Caleb. As well as enjoying writing Dan is a professional illustrator and studied illustration in Sheffield and at The North East Wales Institute. He loves illustrating and enjoys karate, the outdoors, cycling and hiking.