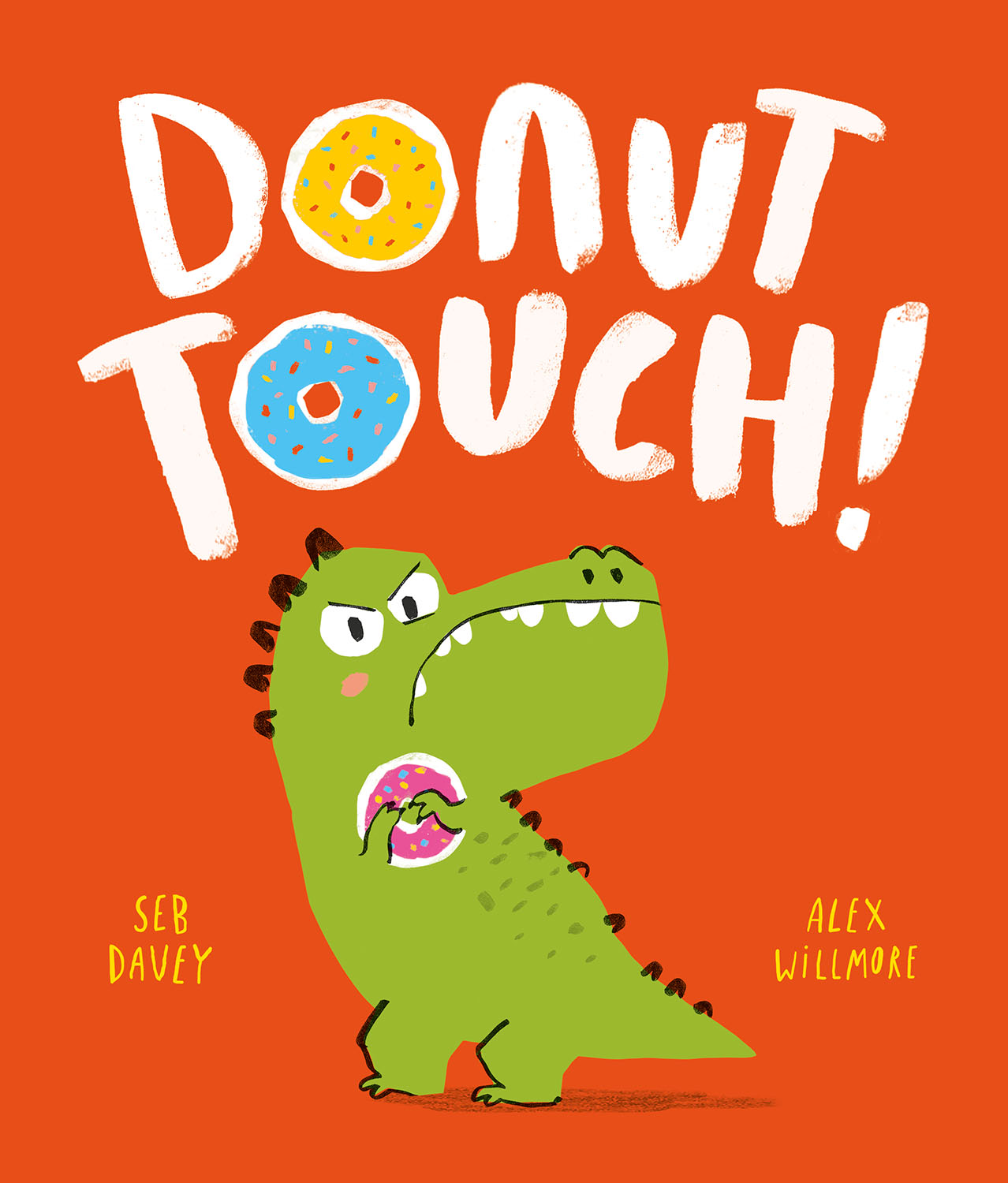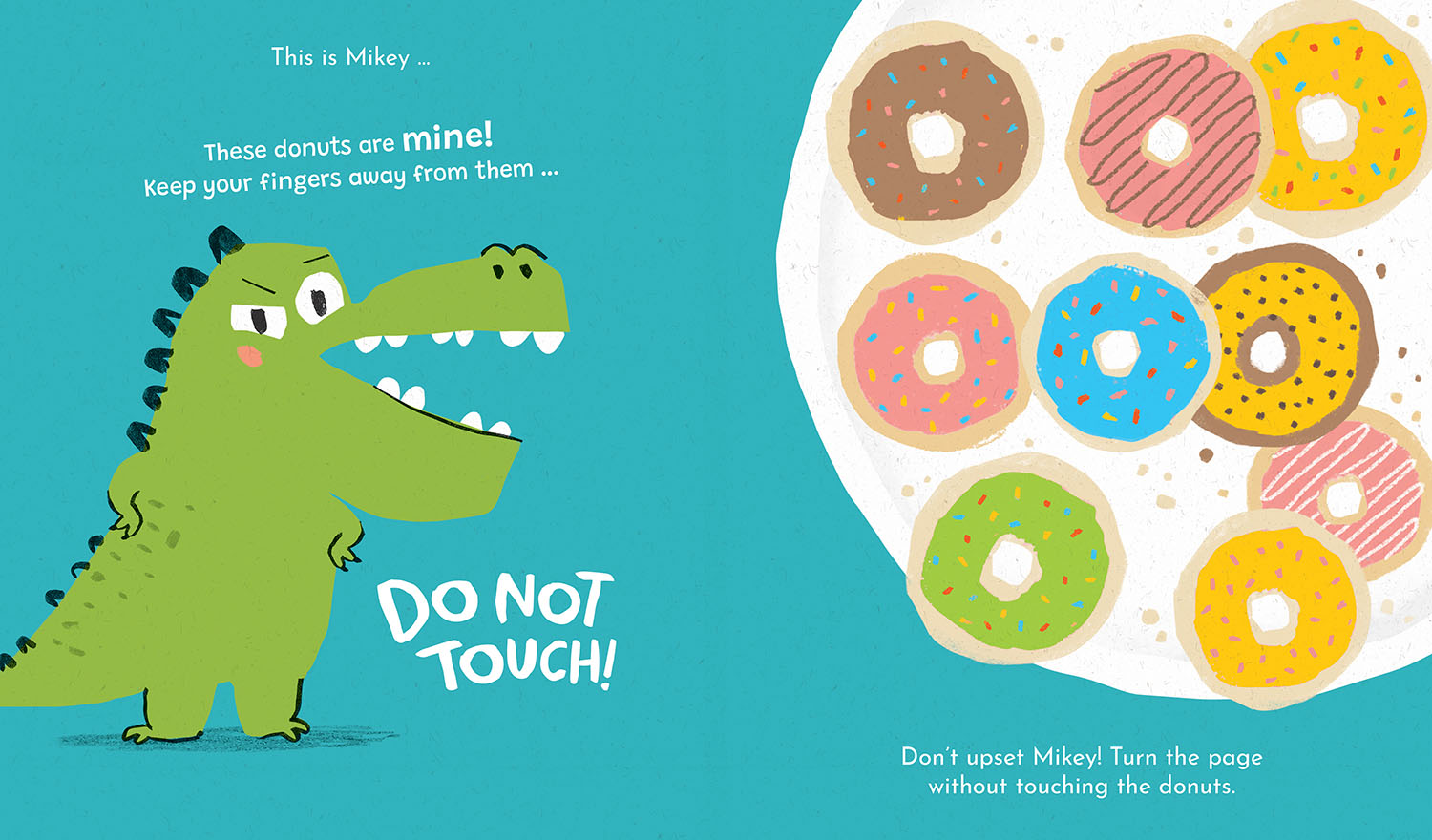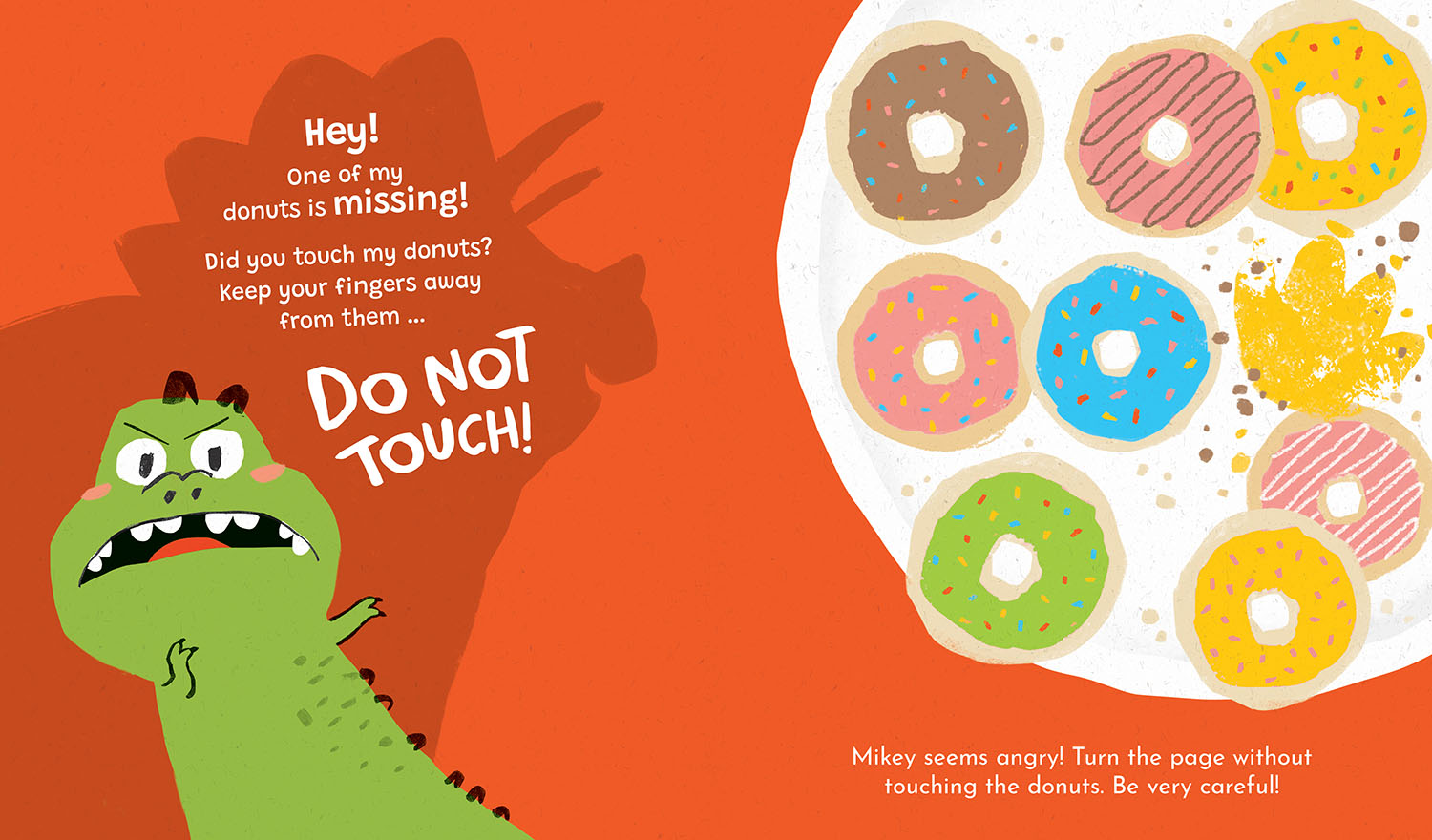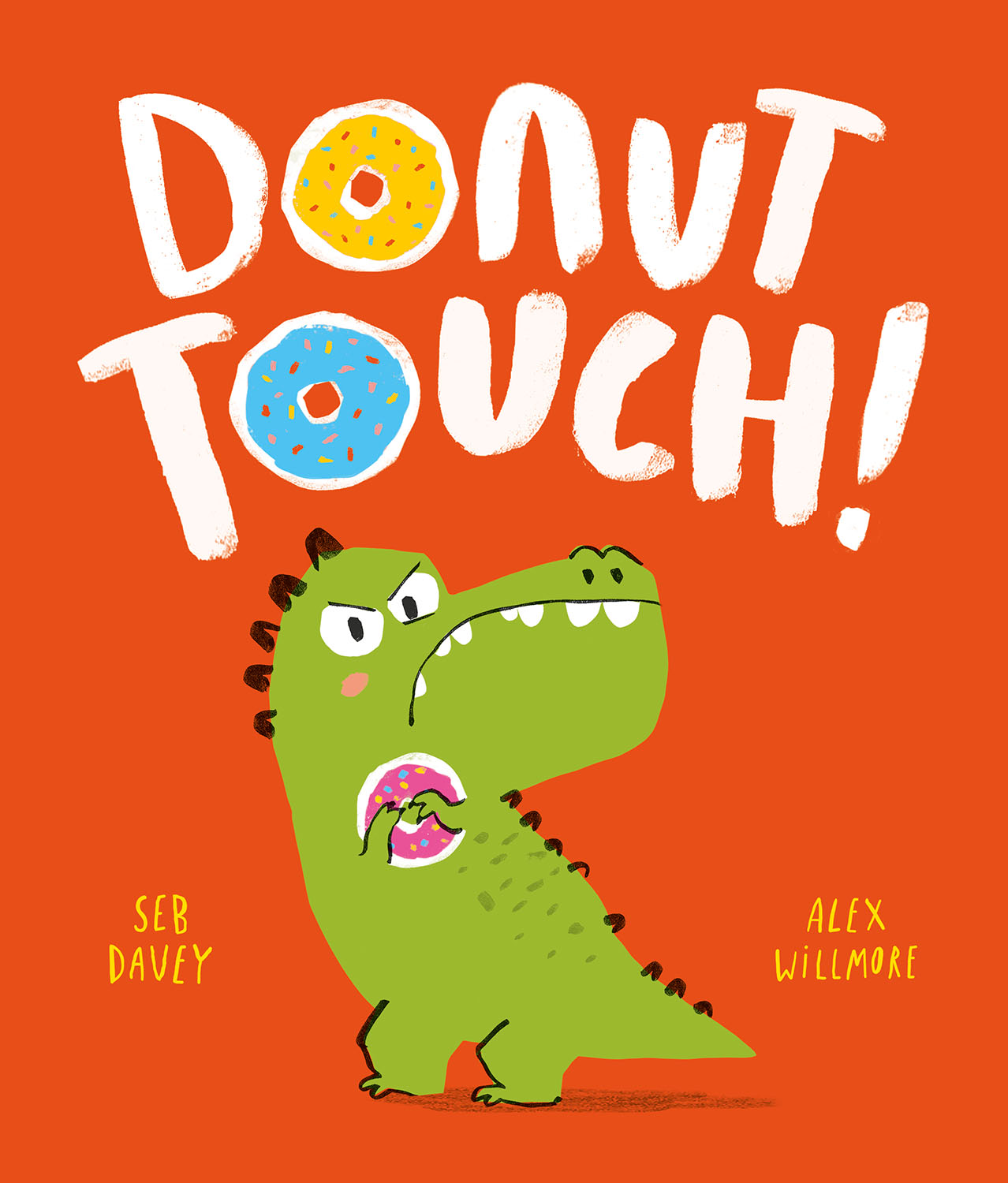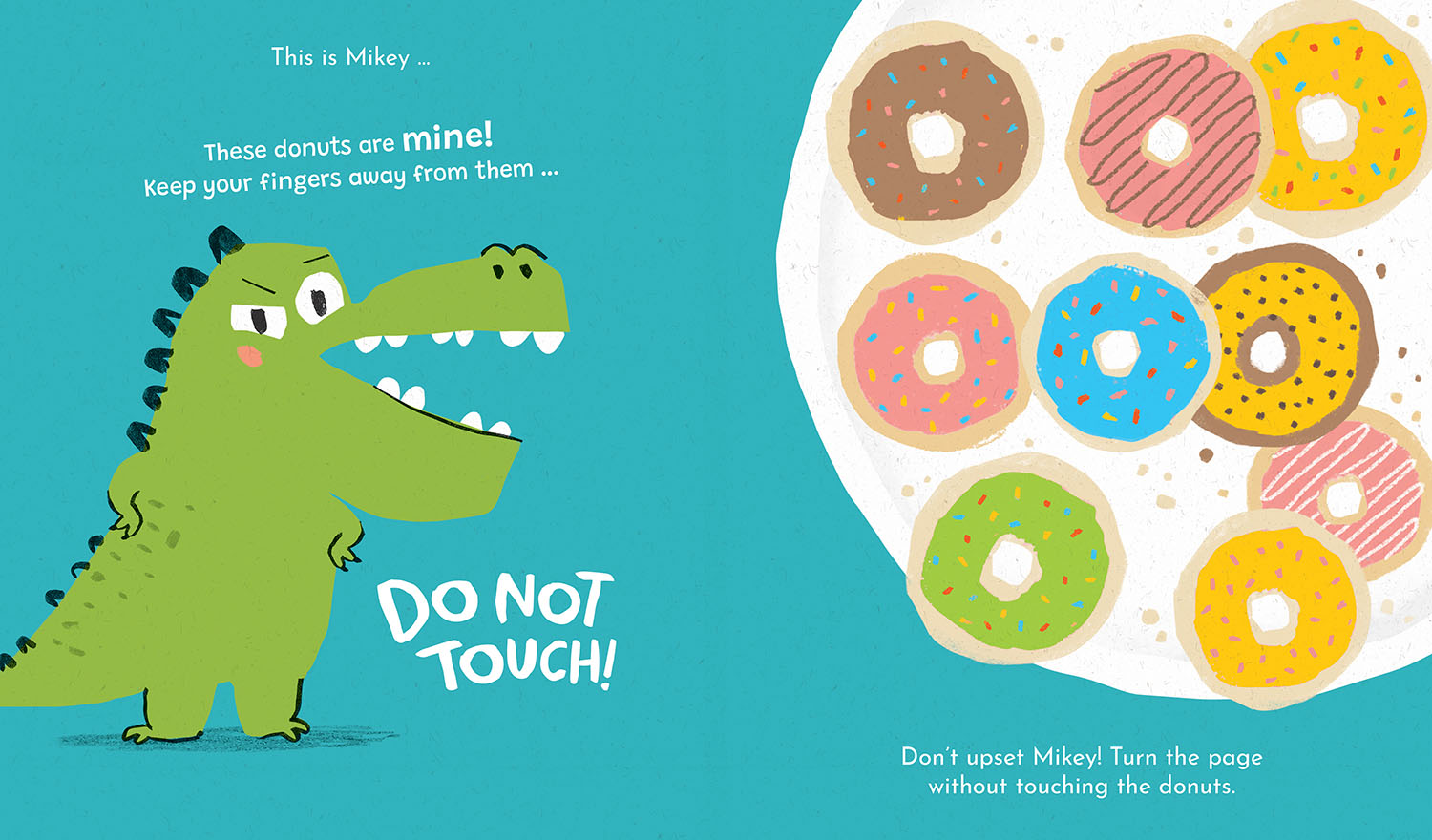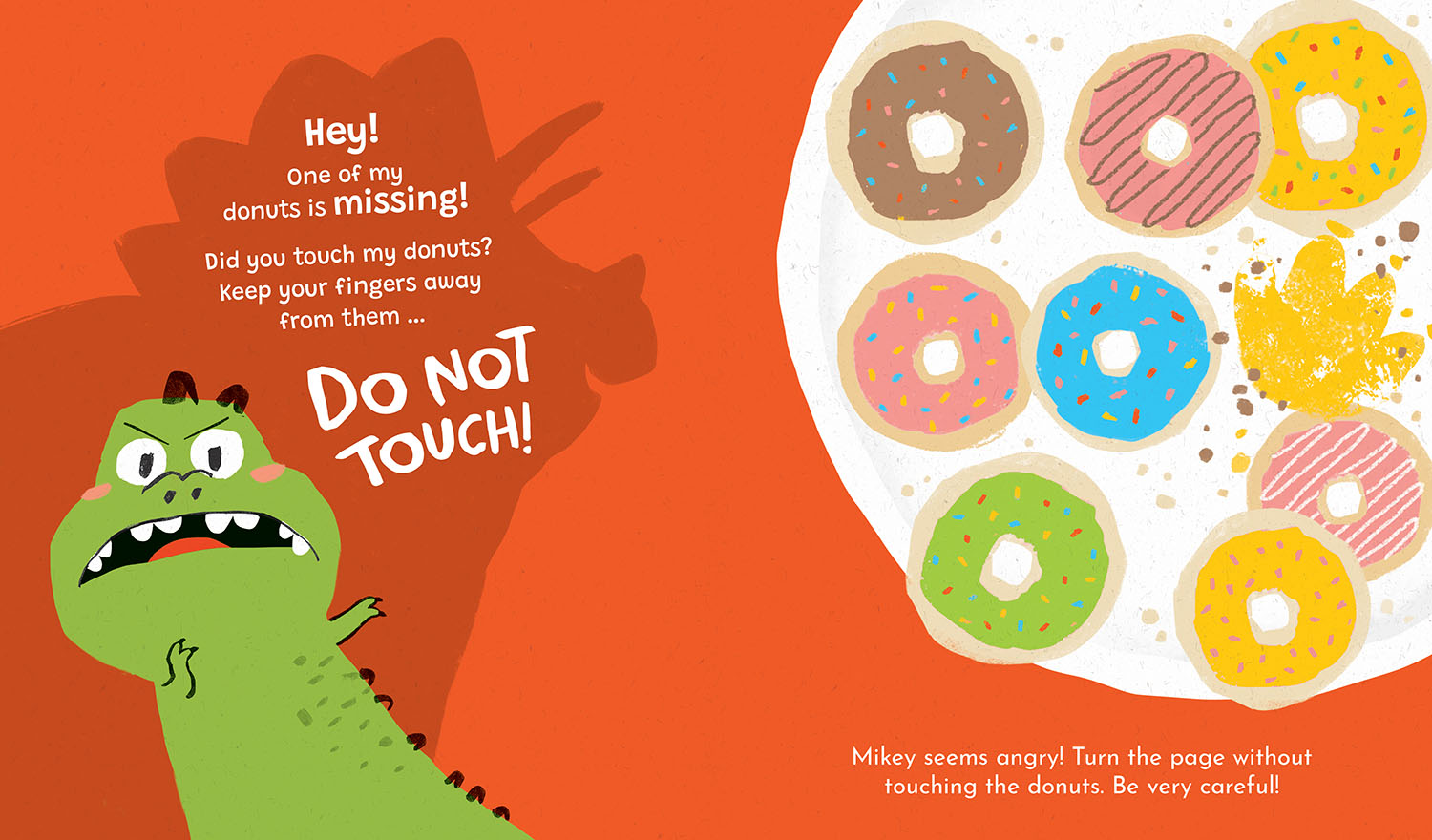 Donut Touch!
Illustrator:

Alex Willmore

Author:

Seb Davey
ISBN:

978-1-78958-486-8

Published:

01-Feb-2021
Mikey the T. rex loves donuts, but he doesn't like sharing. When Mikey's delicious donuts start to disappear one by one, he thinks that the reader is taking them, but he is too busy worrying about his donut dilemma to see what's right behind him. Will Mikey ever learn to share?
A laugh-out-loud, interactive story in which readers must try to turn the pages without touching the donuts and upsetting the dinosaur.
Buy online
Unique Selling Points
Hilarious fun ... turn the pages without touching Mikey's donuts!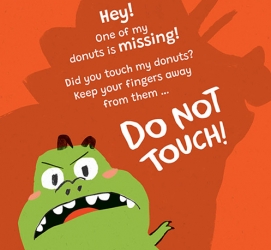 Alex Willmore, illustrator of The Runaway Pea, perfectly captures funny Mikey's donut dilemma.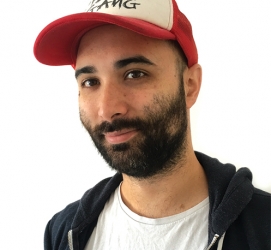 Author: Seb Davey
Seb Davey (who also writes under the pen name of Oakley Graham) has been sniffing, selling, reading and writing books for pretty much his whole life. As Oakley Graham, Seb has written many bestselling children's books, including The Bear Who Would Not Share, which was selected as a Top 50 'Pick of the Year' at the 2017 Children's Book Awards. Alongside writing, Seb has enjoyed mentoring aspiring authors and illustrators and also finds time to run ultra-marathons. Pass him a donut if you see him. He'll probably need it!
Illustrator: Alex Willmore
UK-born illustrator Alex Willmore is passionate about character design and likes every outcome to have a real sense of fun. Recognition for his work includes being shortlisted for the Sheffield Book Award in 2017 for his first picture book, The New LiBEARian, while AdoraBULL was shortlisted in 2019. Alex's The Runaway Pea has been nominated for the 2020 CILIP Carnegie & Kate Greenaway Medal. He is author/illustrator of It's MY Sausage.