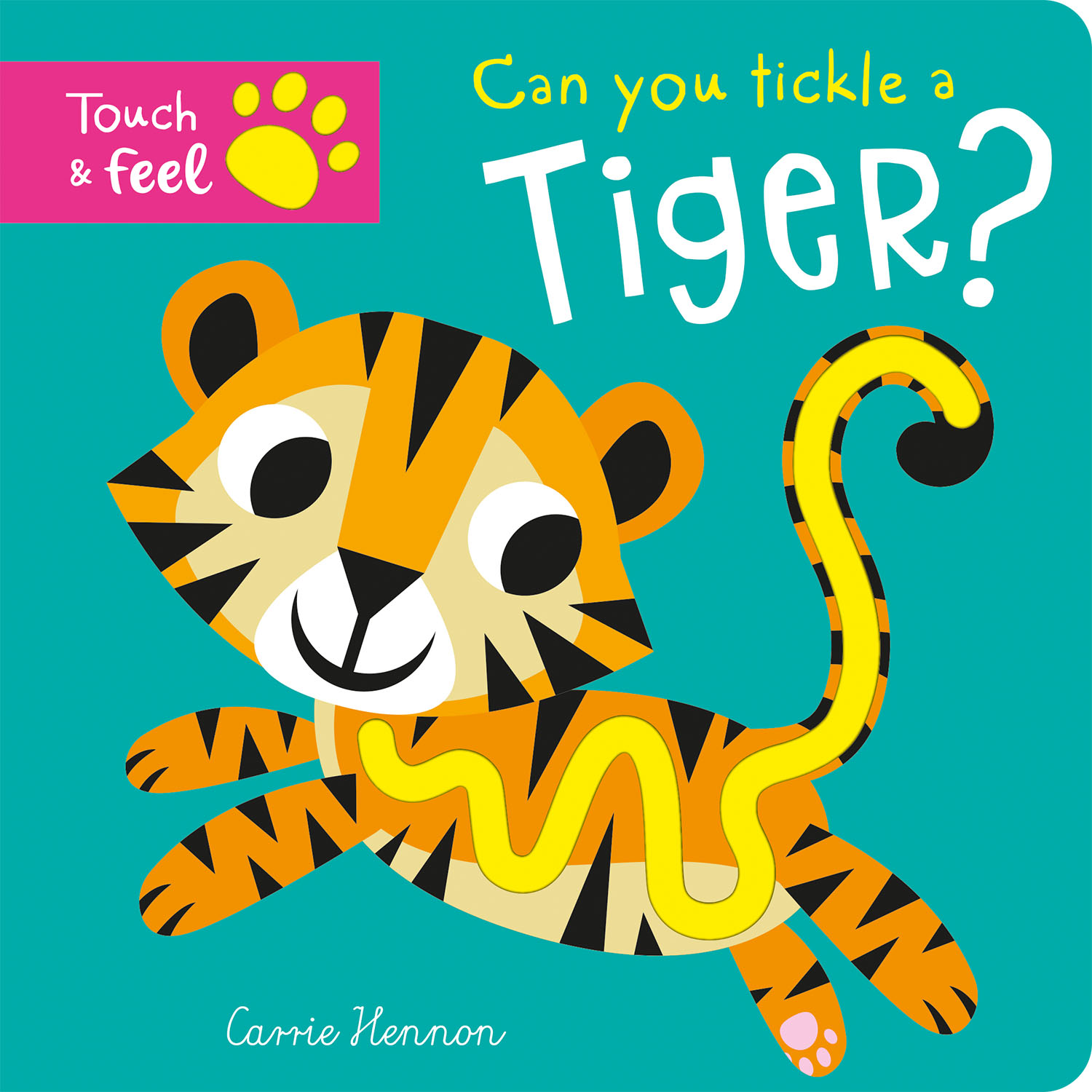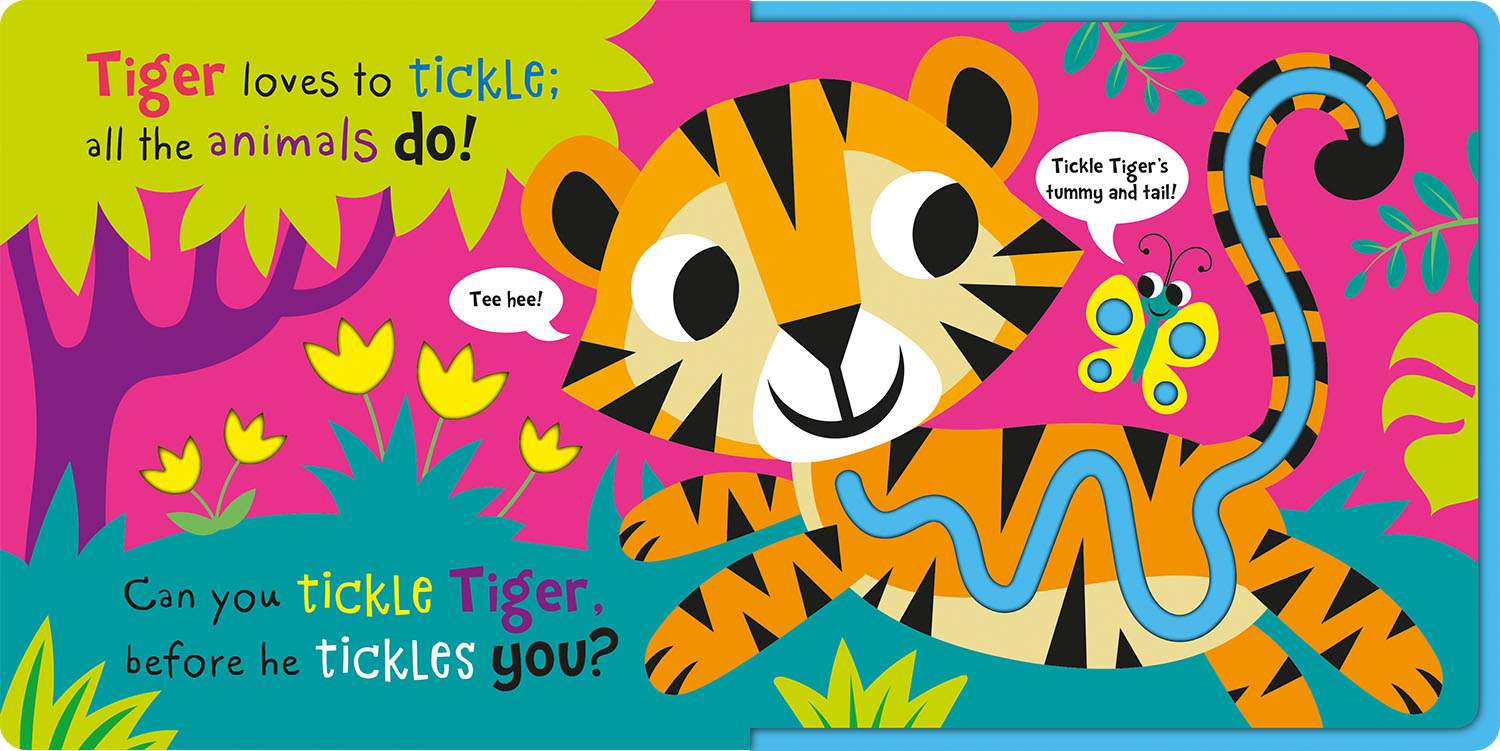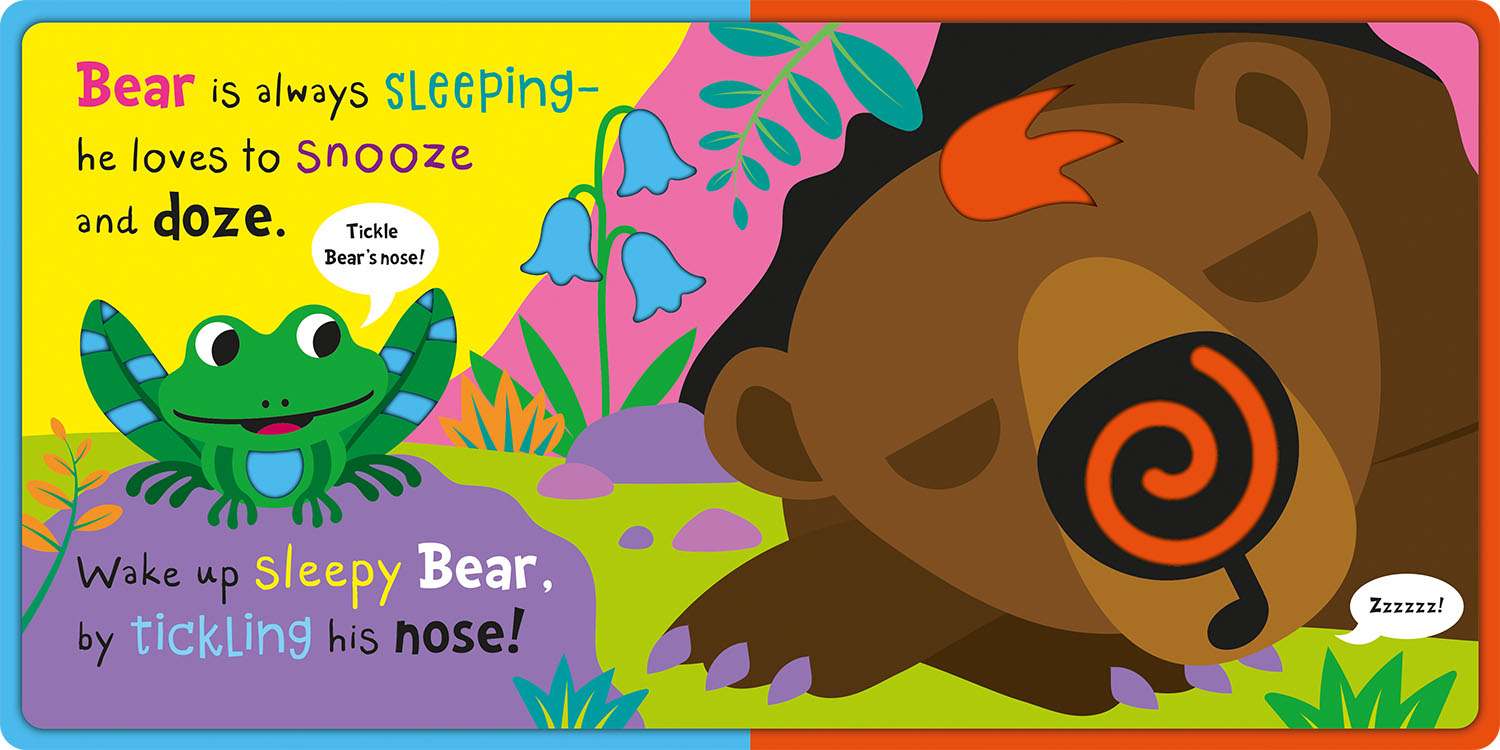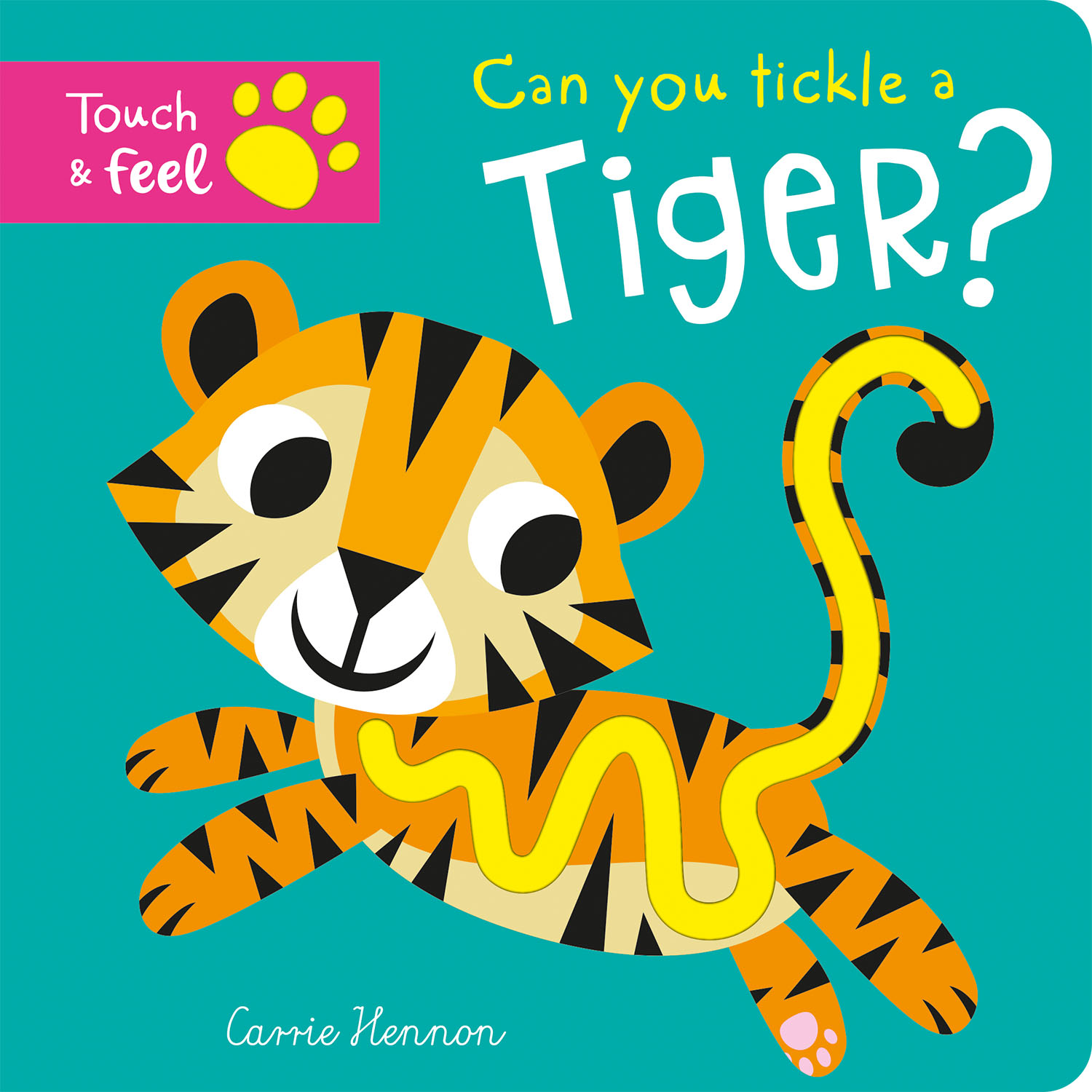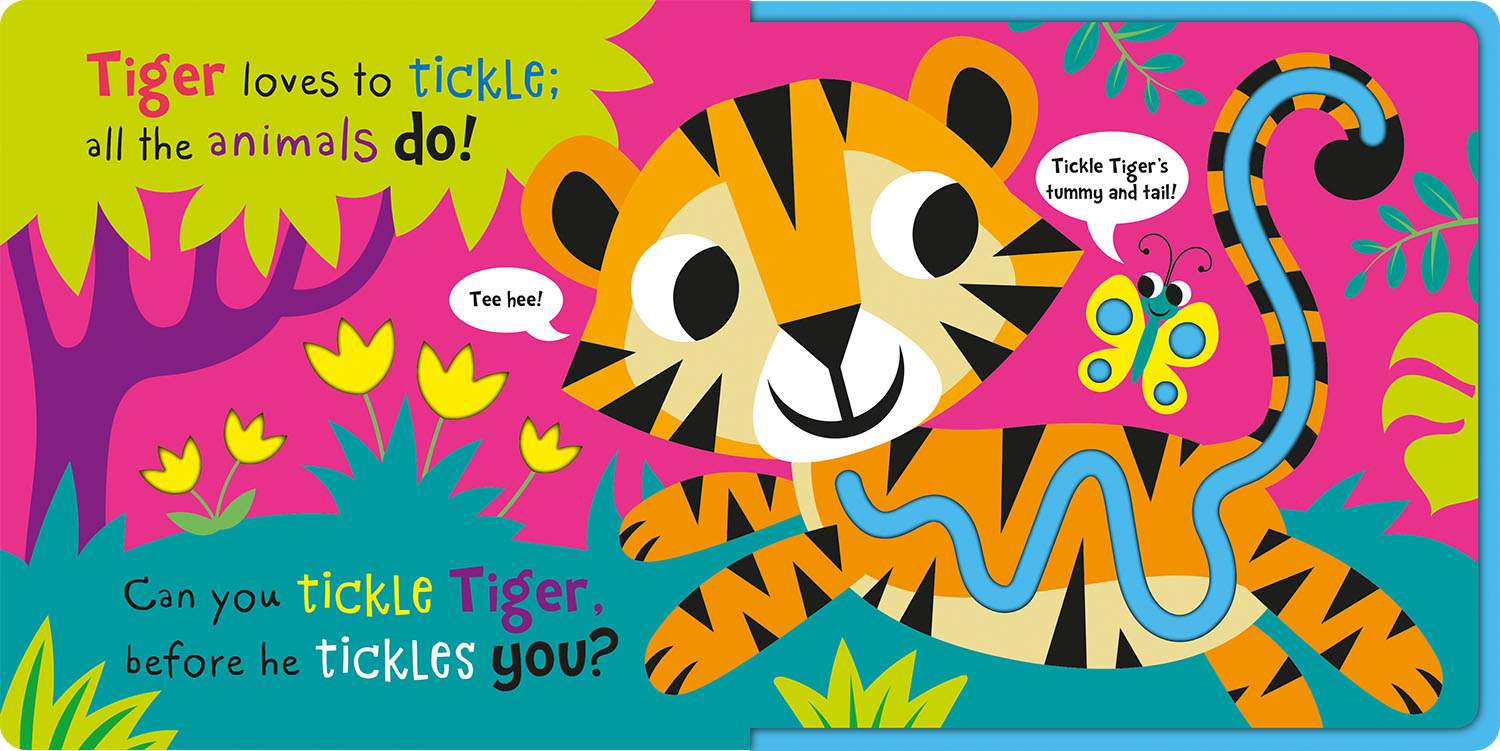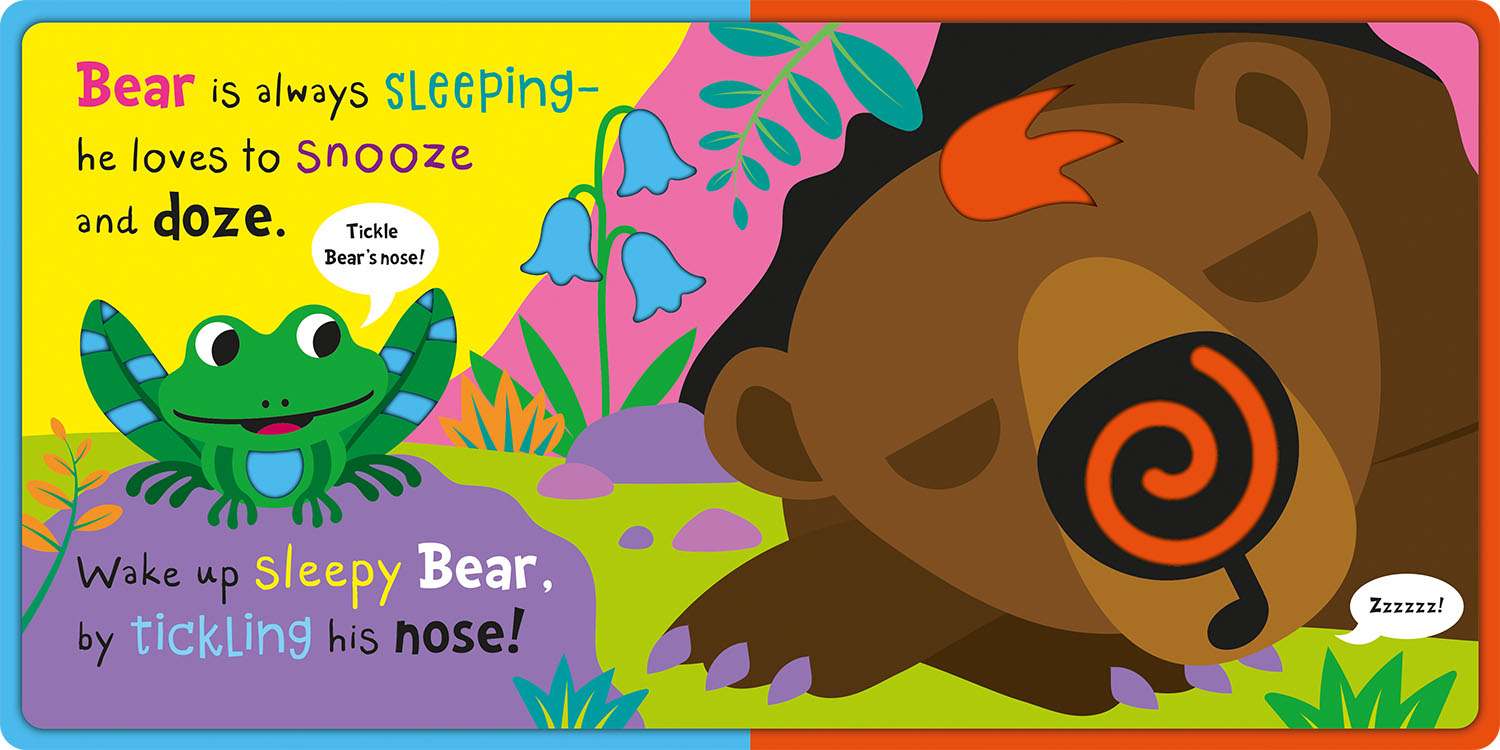 Can you tickle a tiger?
Illustrator:

Carrie Hennon

Author:

Bobbie Brooks
ISBN:

978-1-78958-851-4

Published:

01-Aug-2021
"Tiger loves to tickle; all the jungle animals do! Can you tickle Tiger, before she tickles you?"
Touch, feel, and tickle the friendly jungle animals in this interactive book that is full of playful fun!
There are four friendly jungle animals for you to tickle on each page as you follow the felt trails with your finger. Die-cuts in the pages reveal bright felt finger trails to touch, feel, and follow to tickle each animal and make them laugh, giggle, and snort!
The bright and bold illustrations will captivate young readers, who will want to touch, feel, and tickle the animals as they read the funny rhyming words. The felt pages make these books light to hold and perfect for toddlers and children to pick up, read, and play with!
Buy online
Unique Selling Points
Board book with die-cuts showing felt between the card pages.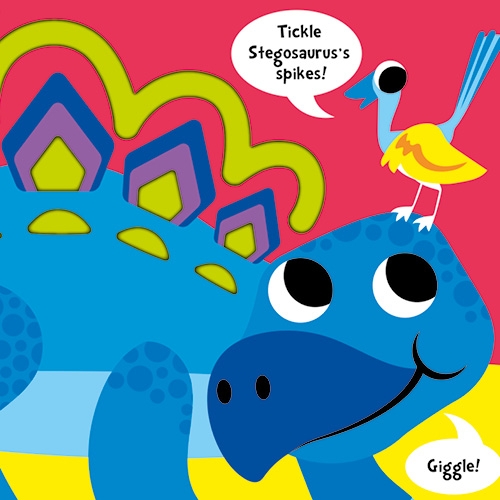 Touch and feel felt finger trails to tickle the animals.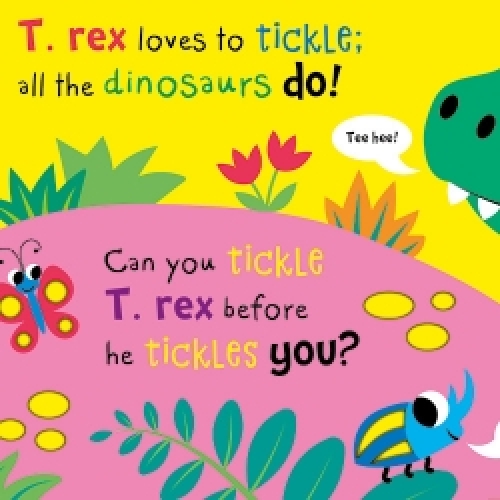 Author: Bobbie Brooks
Bobbie is a children's book author and editor from the Essex countryside, who writes fun and interactive books for children of all ages. Bobbie loves writing books that explain how things work or books that are packed full of interesting facts.
Illustrator: Carrie Hennon
Since graduating from art school, Carrie has worked as a graphic designer, illustrator and art editor for the past 21 years. Carrie is passionate about children's book illustration and is continually inspired by her daily contact with the artists whom she commissions. She has also written her own books for the very young.