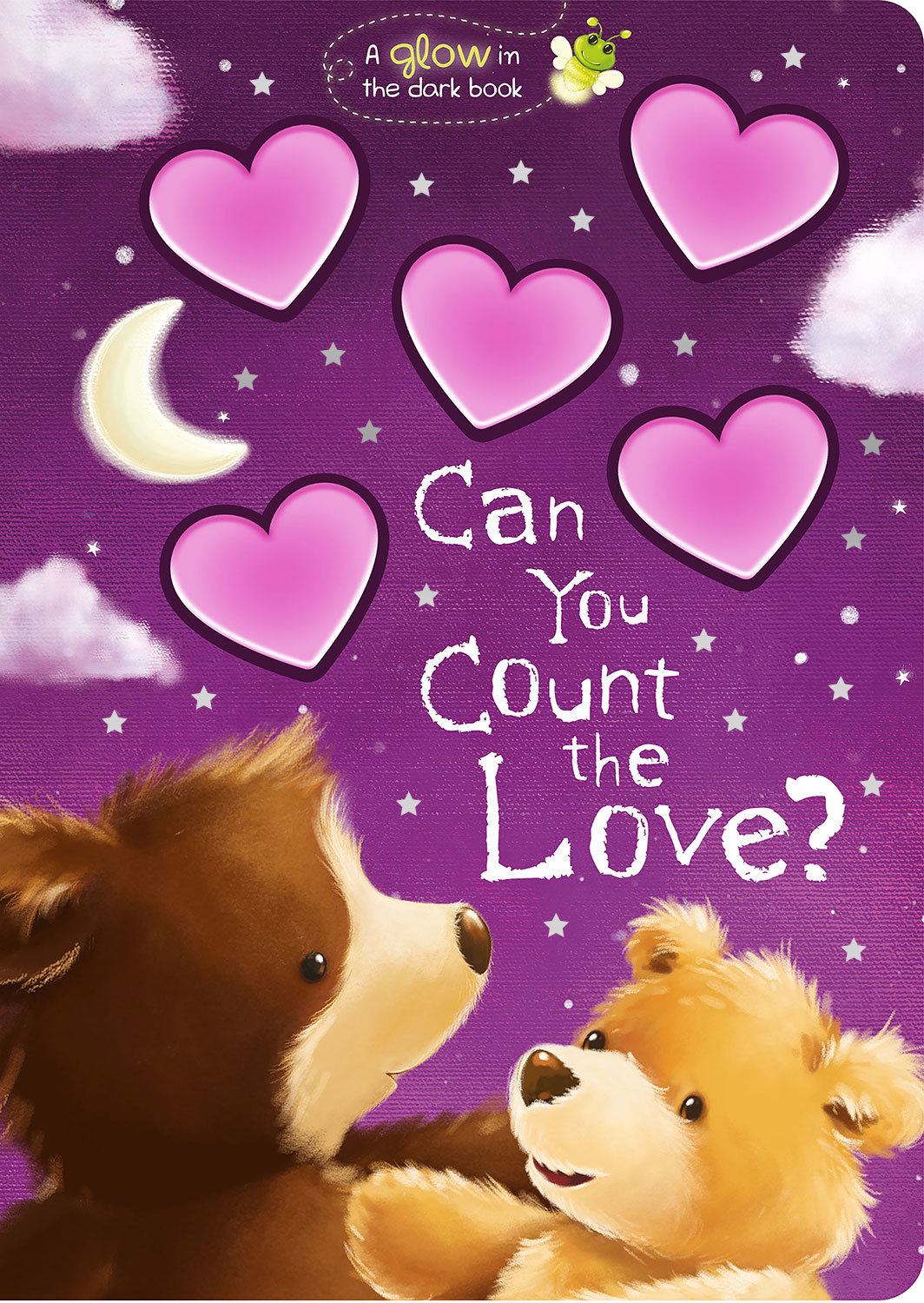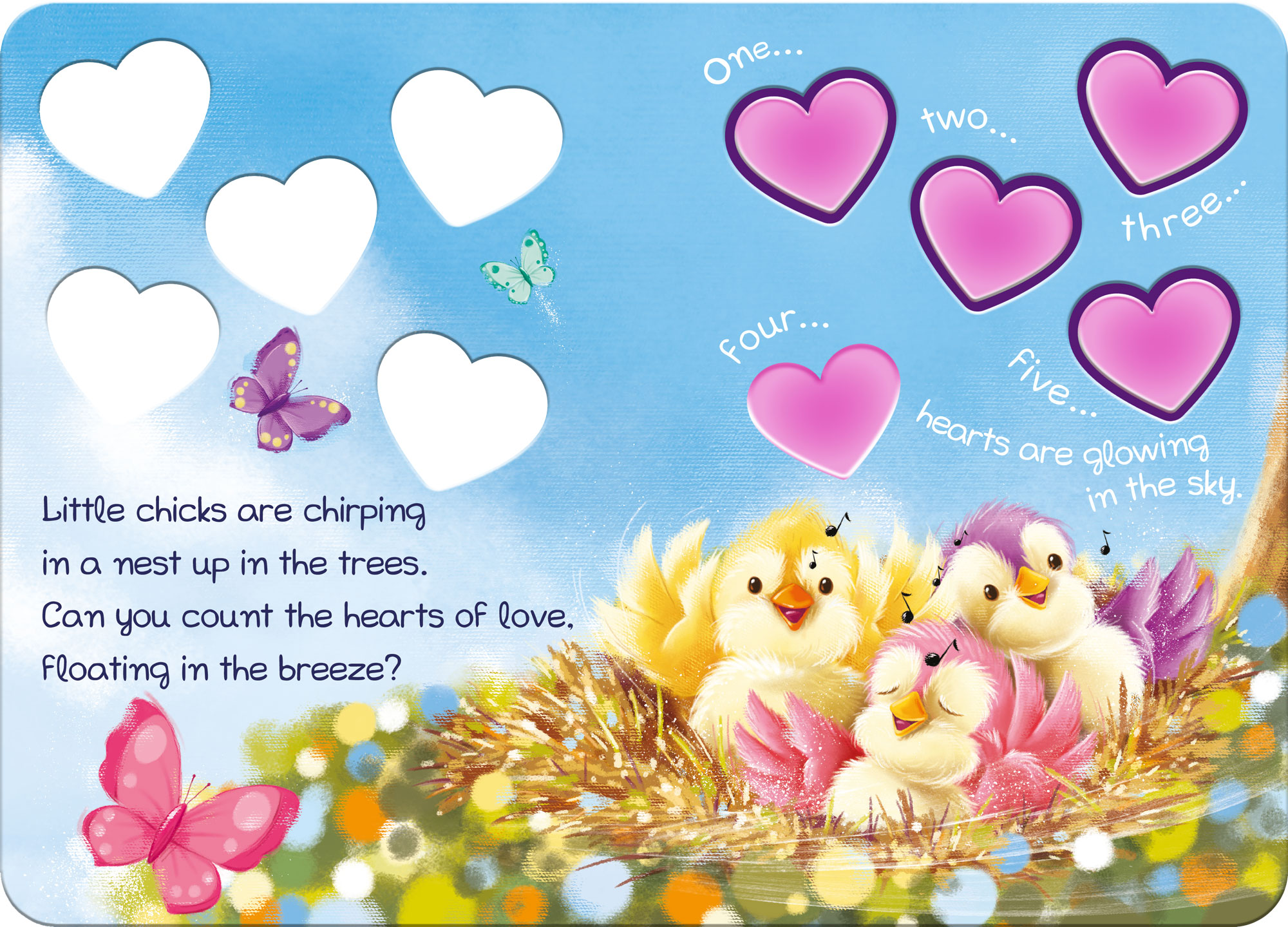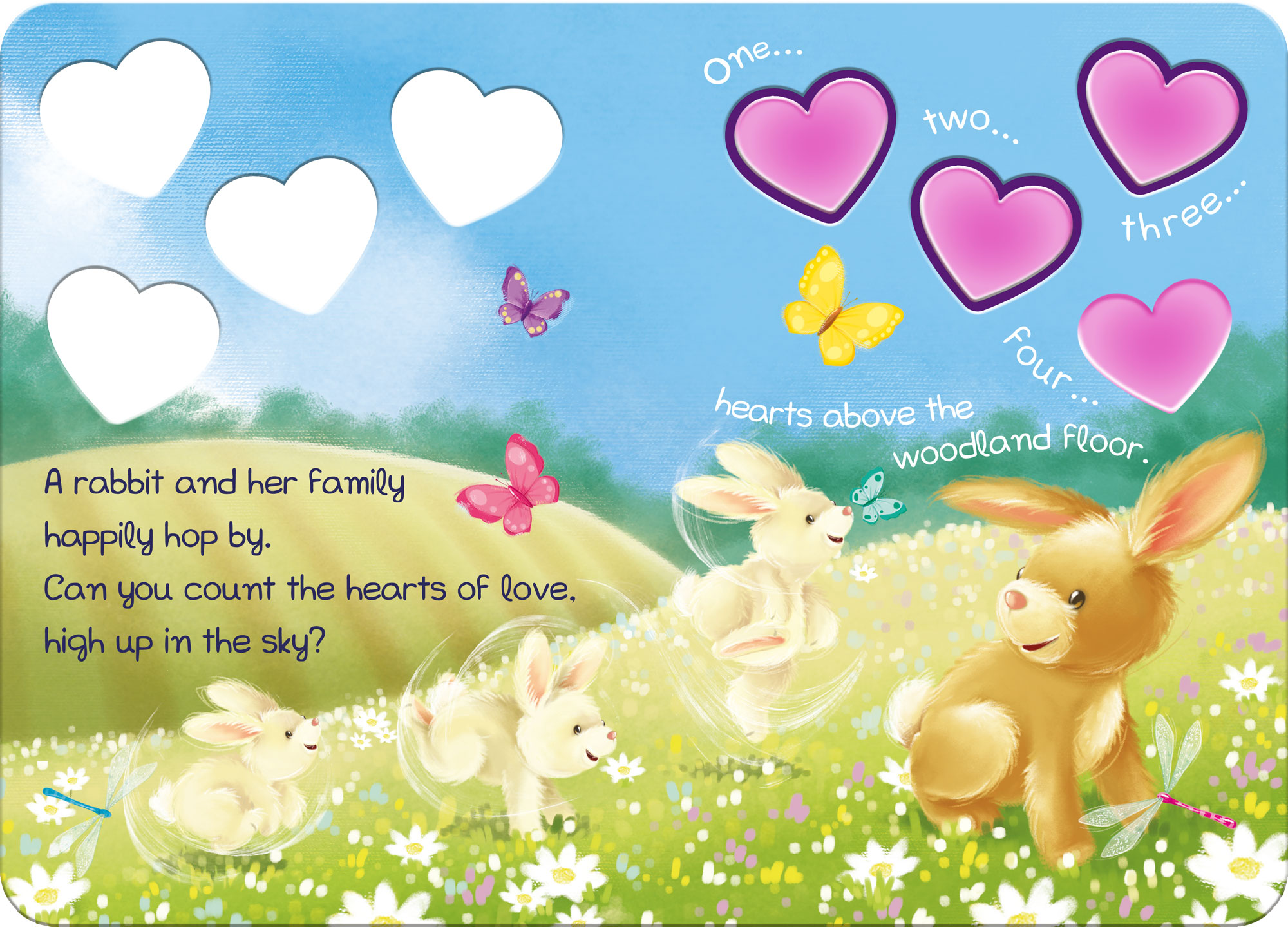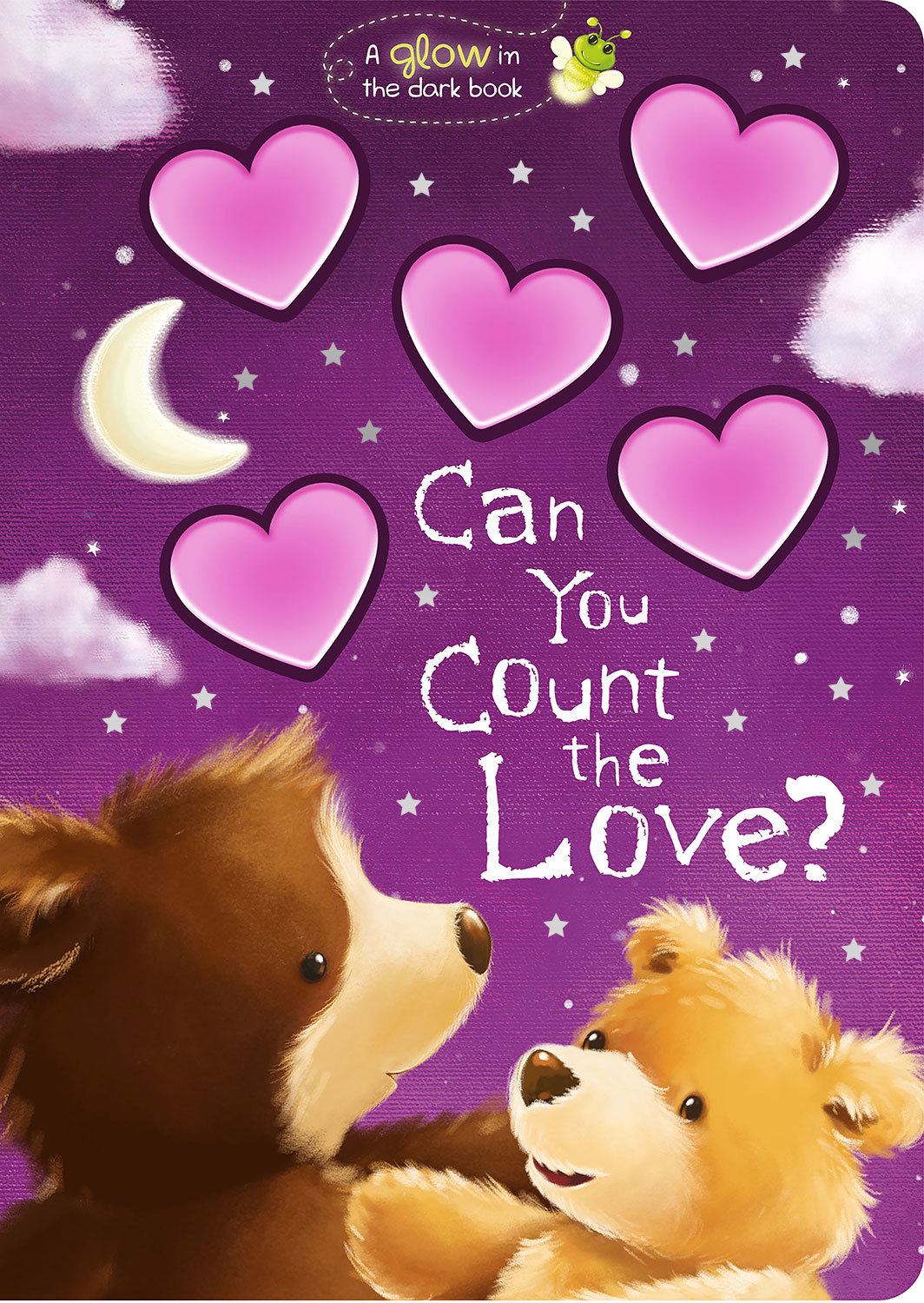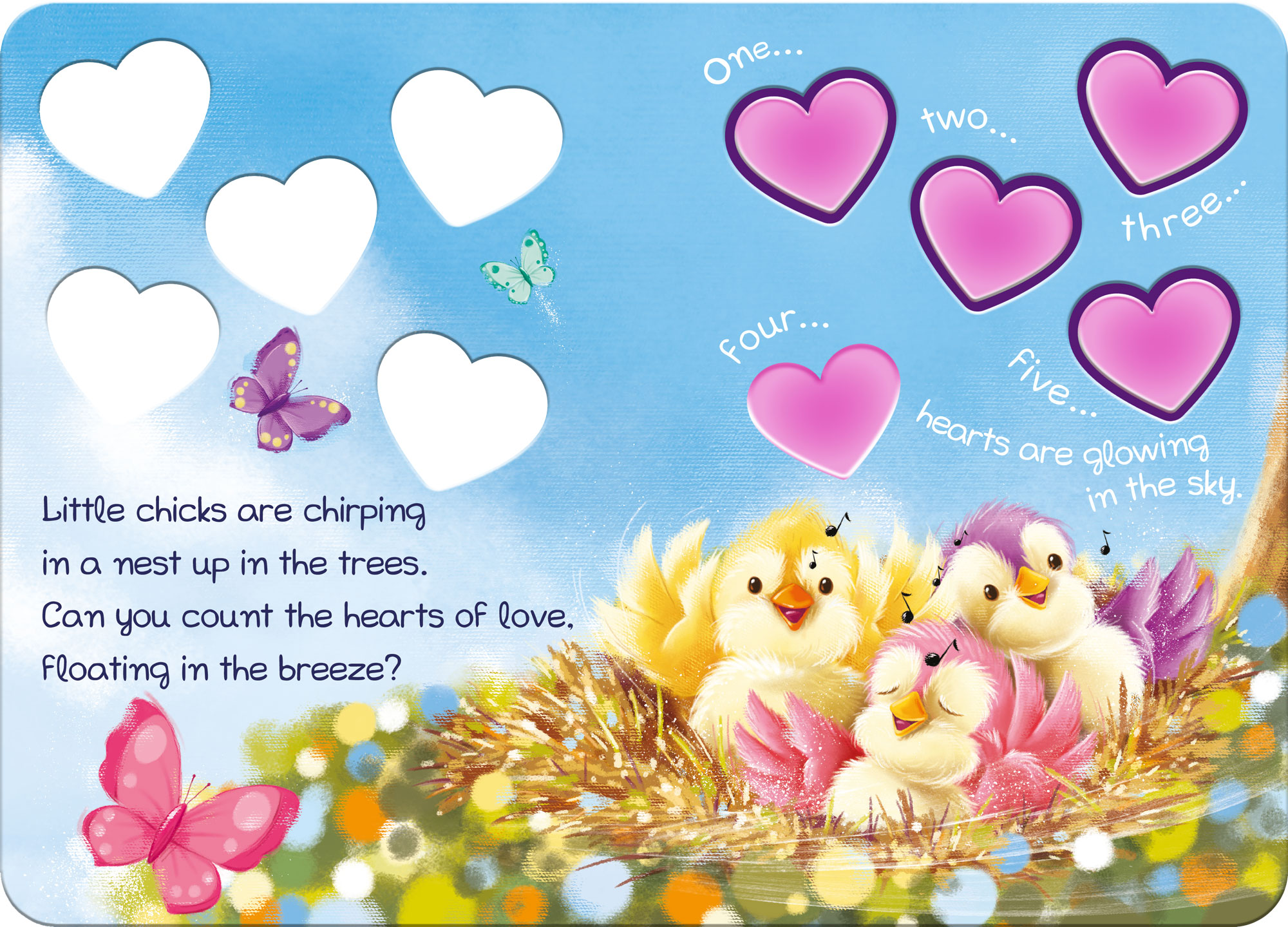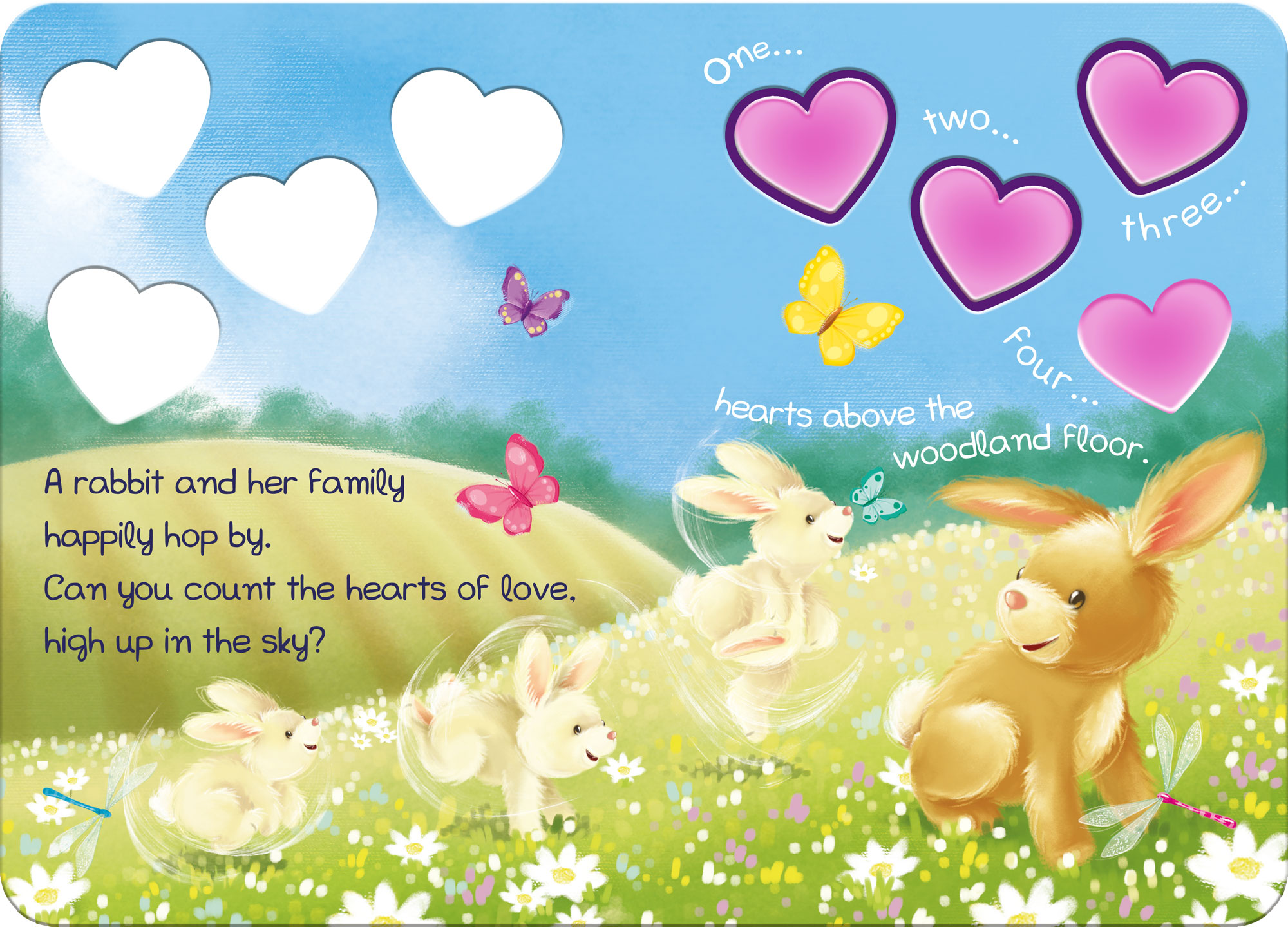 Can you Count the Love?
Illustrator:

Gareth Llewhellin

Author:

Georgina Wren
ISBN:

978-1-78958-425-7

Published:

01-Jul-2020
A mommy and her baby, snuggled nice and tight. Can you count the hearts of love, glowing in the night?
A heartfelt rhyming story book with glow-in-the-dark (neon green glow) hearts that disappear one by one as each page is turned. Read the gentle rhyming story and count the hearts as they disappear from five to one. Adorable illustrations and pink hearts that create a soft green glow in the dark, make this book perfect for sharing with little ones to calm and reassure them at bedtime.
Buy online
Unique Selling Points
Features five glow-in-the-dark shapes, one on each page.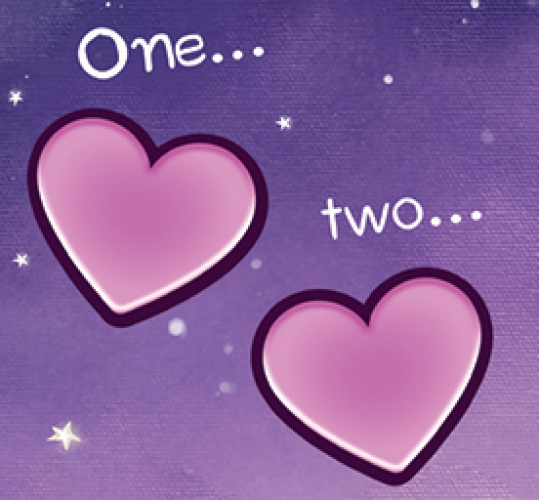 Rhyming text prompts reader to interact and count the glow-in-the-dark shapes on each page.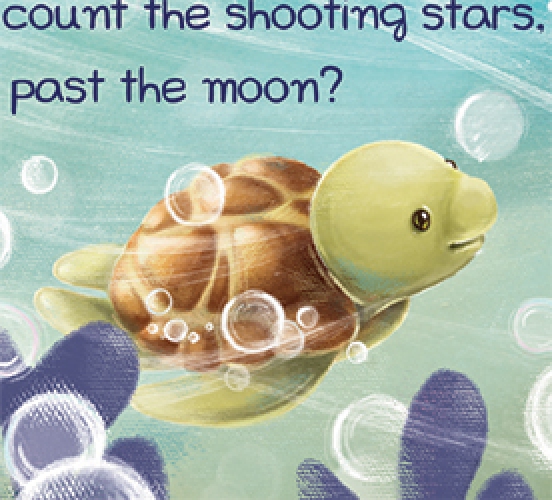 Author: Georgina Wren
After graduating in English and Related Literatures in 2010, Georgina Wren travelled the world before settling down on a houseboat in Notting Hill, London. With a head full of new ideas and an ear for fun, rhyming text, she is one of Imagine That's favourite new authors.
Illustrator: Gareth Llewhellin
Gareth Llewhellin has a traditional artwork style that perfectly captures the world of a young child. Gareth made his commercial mark in the world by illustrating hugely successful cards for Hallmark and UK Greetings, but has now added picture storybooks to his repertoire.